A whole-child approach to learning puts significant focus on the social and emotional needs of students. And as we've seen in our Summer Arts & Learning Academy (SALA), the arts and arts integration pair naturally with social and emotional learning (SEL). In SALA, our teaching artists and their academic partners plan their lessons through a student-centered lens, giving children the opportunity to learn in a way that works best for them—and supplying them with the emotional tools they need to be successful and connected to the learning—and to each other. In fact, a report from Education Dive notes that in school, "artistic endeavors—whether performing, creating, or responding to others' work—likely involve even more social-emotional skills and opportunities for students to practice them."
Through drama, students in SALA feel the thrill of embodying their favorite storybook characters. They learn to express ideas through dance and emotions through music. They feel the pride of understanding mathematical concepts when, through visual arts, abstract ideas can be seen, felt, created, and replicated. What if we applied the artist expertise and program model that makes SALA so successful to the actual school year?
Knowing that MSDE-approved educational models like SALA's can also be used to address many issues impacting education, our SALA team tailored its model to meet the needs of students who need extra schoolyear support and introduced Arts & Learning Days at three different sites in Baltimore City: Harlem Park Elementary/Middle, Collington Square Elementary/Middle, and Leith Walk Elementary/Middle. These new Arts & Learning Days give teachers and students the opportunity to teach and learn creatively, through self-expression, and with a focus on social and emotional wellbeing.
Arts & Learning Days:
Support students in afterschool time
Expose students to different art forms
Provide teacher professional development in arts integration
Increase academic performance
Each academic quarter has four Arts & Learning Days. On these days, five teaching artists spend the day at the school co-planning and co-teaching arts-integrated lessons with two different teachers each. Arts & Learning Days are more than artist residencies—they are real-time professional development for school-wide transformation. Teachers discover new ways to create engaging lessons, to blend academic and social and emotional learning, and to ignite creativity and self-expression—and they get to put it into practice right away!
Afterward, teachers and artists reflect and revise lessons. Classroom teachers also meet with Education Director Kristina Berdan multiple times, who offers the educators feedback and strategies to improve their practice.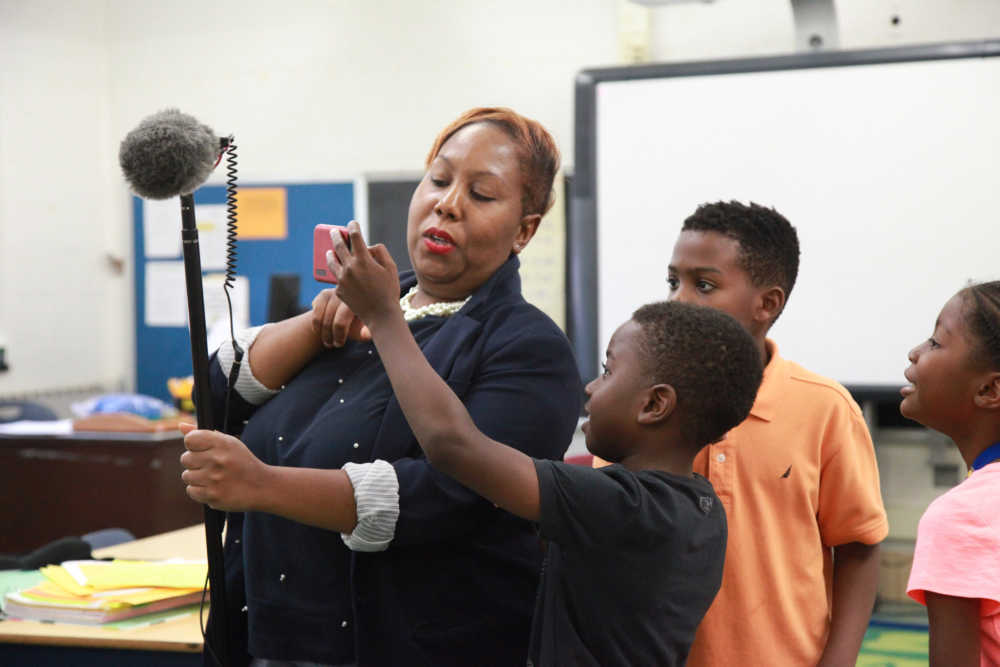 The arts even extend into afterschool time when an artist or ensemble brings their program to an existing afterschool program for additional enrichment. This year alone, students enrolled in afterschool programs have already been able to work with Wombwork Productions, Inc., Vonnya Pettigrew of Root Branch Film, and Guardian Dance Company!
These opportunities for students and educators through Arts & Learning Days wouldn't be possible without the support of the principals, the afterschool providers, and the teachers. We are looking forward to many more Arts & Learning Days to come and can't wait to share them with you.
To access the Collington Square Arts & Learning Day 1 video transcript, click here.
In January, the sun disappears so quickly—its absence makes the air that much colder. It feels funny to reflect on my youngest daughter's first experience at Summer Arts & Learning Academy (SALA) when, outside, it feels like it just might snow.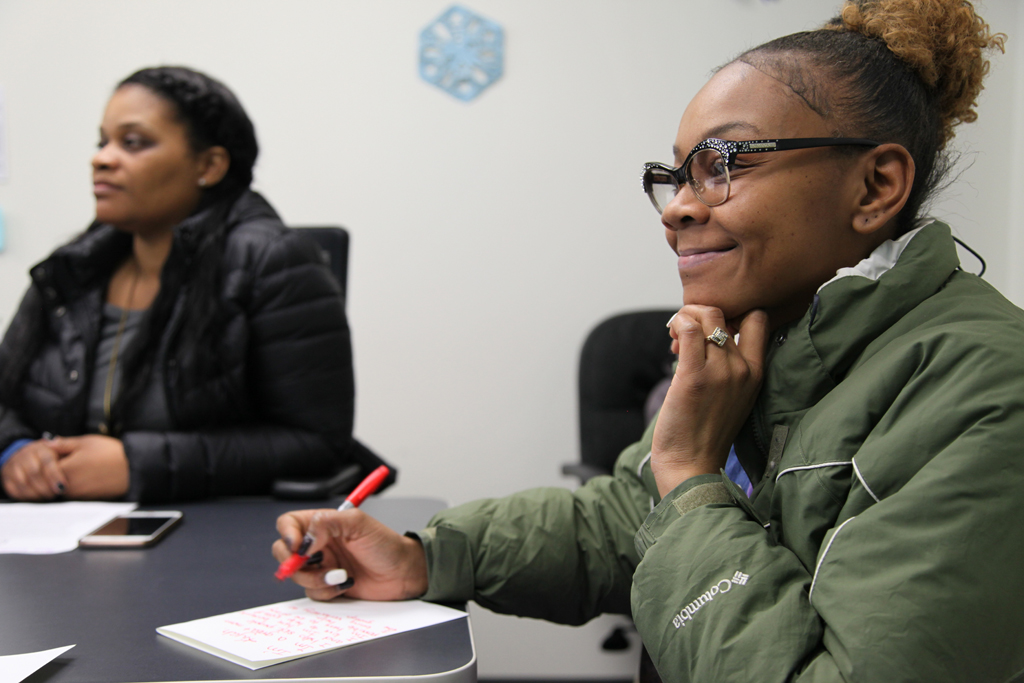 Kiyah and I, both of us parents of children who attended SALA 2018, were asked to meet at Young Audiences a couple of weeks ago. A teacher, Jesika Paige, was here, too. She wasn't at my child's SALA site last year, but I remember meeting her once. And I recognize her from our How We Do Summer video. Her smile is warm and her energy is radiant and it was so nice to be sitting at the table with her. Joining us were five teaching artists: Katherine Dilworth, Jamaal "Mr. Root" Collier, Vonnya Pettigrew, and Mama Kay and Mama Rashida of WombWork Productions, along with staff members Michael Brush, Monique Cox, Kurtis Donnelly, and Kristina Berdan.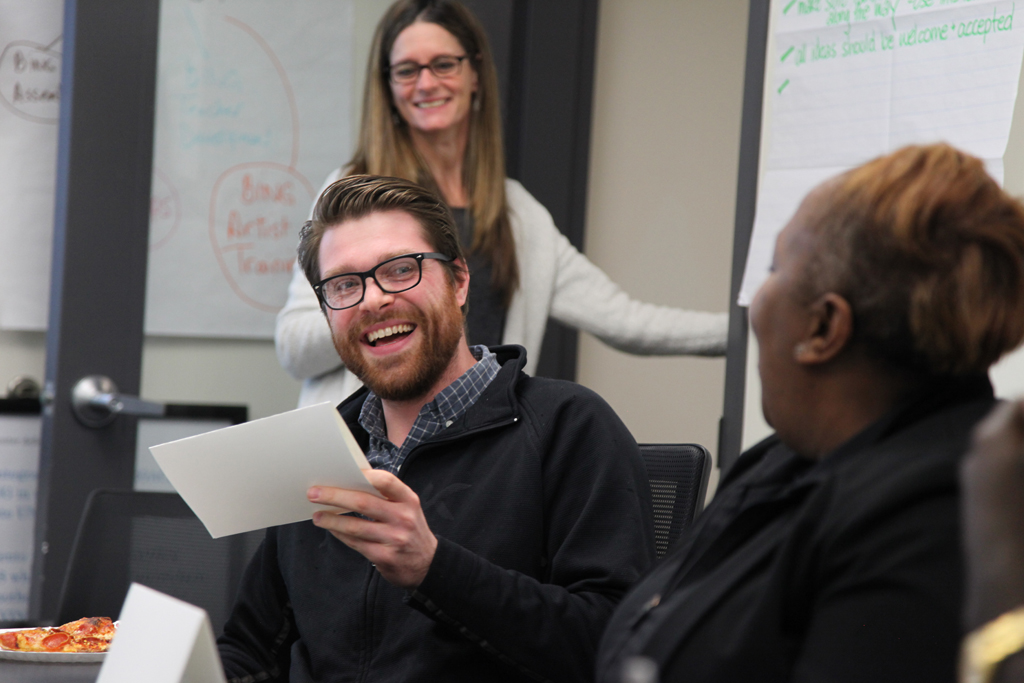 Parents love SALA for a multitude of reasons. For one, Baltimore City Public Schools students participating in SALA have not only avoided summer learning loss but, in many cases, gained ground on their national peers in standardized testing. Between this and the fact that kids in SALA are immersed in meaningful art projects every single day, enrolling my 6-year-old was an easy decision. And as Ms. Paige noted in How We Do Summer, "for children who suppress their art during the school year, this was a time for them to actually show up and show out and show their artistic ability." So, how can we take this amazing and enriching educational experience and make it even better? This is what we are here to find out.
Something that Young Audiences always makes sure to do is collect and evaluate feedback from all of a program's stakeholders. If you are ever asked to fill out a survey regarding one of YA's programs, know that your comments are read, your answers to questions are carefully considered, and your voice matters. The idea to form a community advisory for SALA was brought about in the feedback we collected from parents, and from students, teachers, and artists. Our mission is to ensure that SALA (an incredible, free, arts-filled, and academically excellent program) is student-centered and to identify program changes and improvements to implement during SALA 2019.
Coming together with other stakeholders for the SALA Community Advisory's inaugural meeting reiterated to me the desire of everyone involved to improve, and to be wise, and strong. The group committed to making sure all families are involved all along the way and that all ideas are welcome. We look forward to sharing and listening with open hearts and open minds, reflecting on what we did well in 2018, what we can do better, on ideas for the future, and welcoming the unexpected. We cannot wait for another summer of SALA, each one better than the last—in the meantime, let it snow. Written by Shannon Kline, parent and Young Audiences Communications Associate.
If you would like to be a part of the Summer Arts & Learning Academy (SALA) Community Advisory, we invite you to contact Kurtis Donnelly at [email protected]. Your thoughtful input helps to make our programs the very best for students and we appreciate your time and dedication.