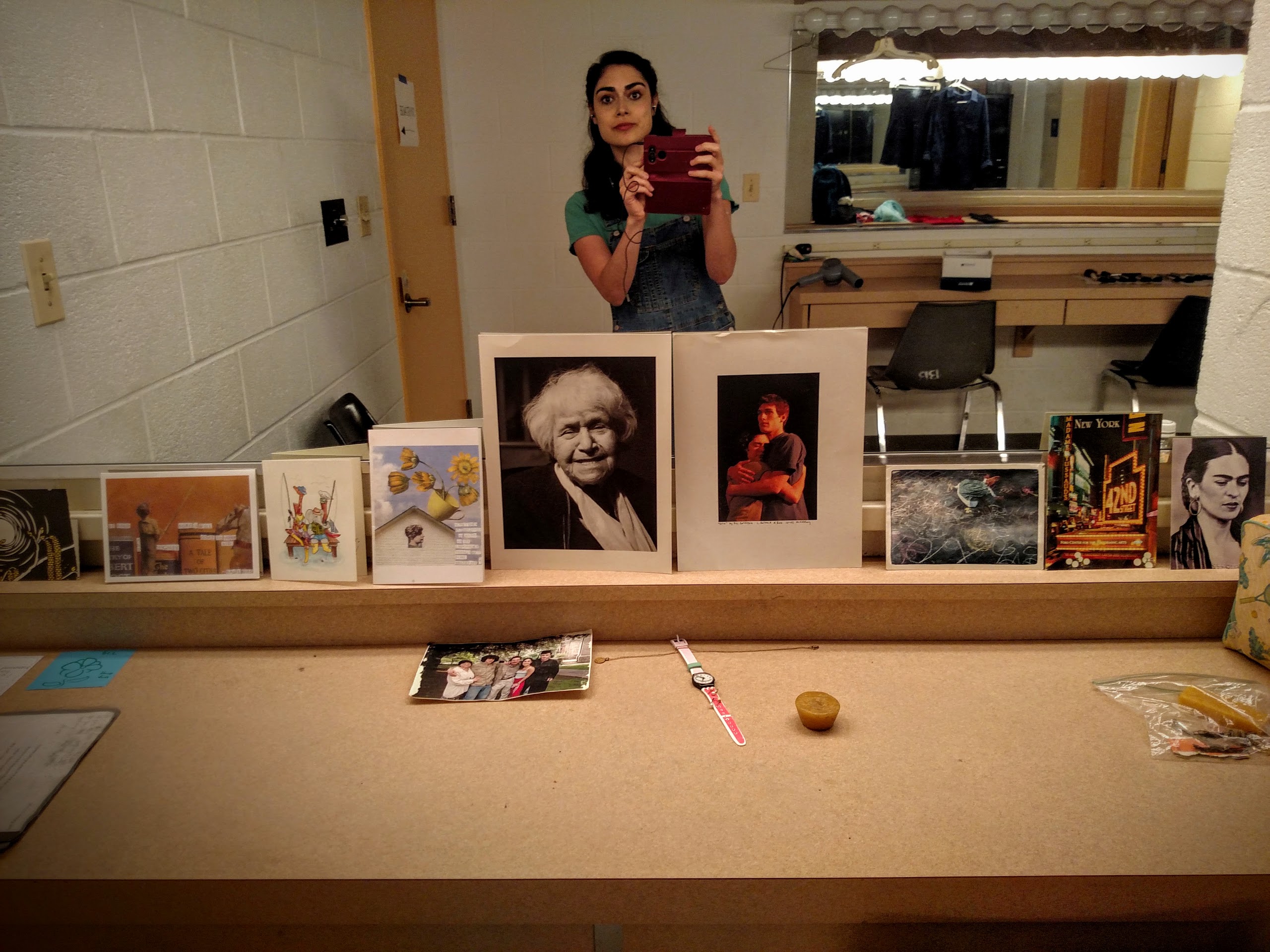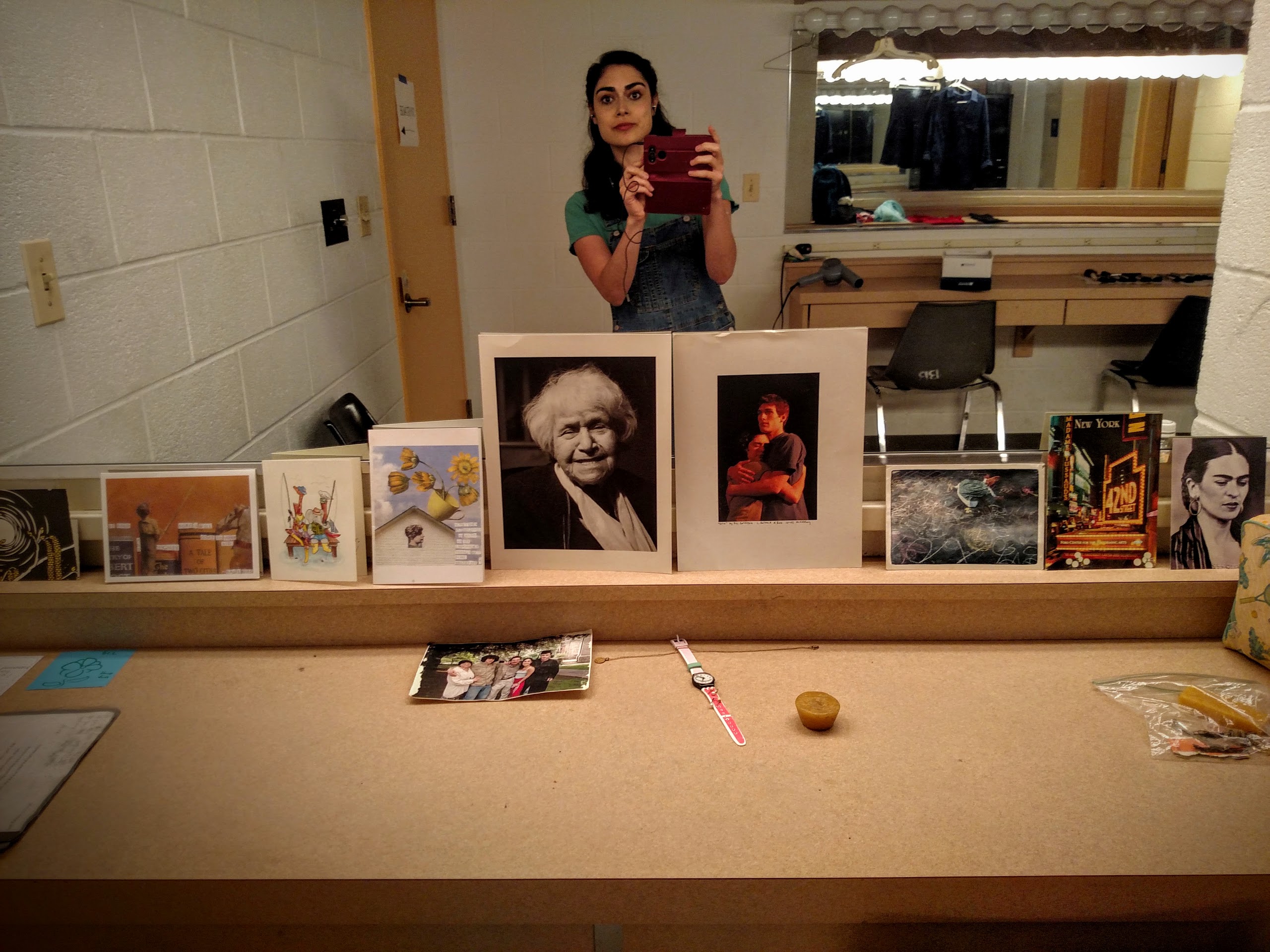 Written by Tea Carnell, an active Young Audiences board member, Chair of 50,000 Kids Committee, and member of the Literature to Life Fundraising Committee.
Last fall, I was lucky enough to see Literature to Life's staged presentation of Sue Monk Kidd's The Secret Life of Bees in Washington, DC at a fundraiser hosted by Laura Handman, daughter of Literature to Life's creator, Wynn Handman. Wynn Handman is also one of the founders of The American Place Theatre in New York City. That night, we were raising funds to bring this program to Prince George's County Public Schools where it was performed last week.
I was moved by The Secret Life of Bees because, among other things, it touches on themes relevant not only to the students, but to everyone: racism and prejudice, the power of women, the vulnerability of women, what is real versus what is presented to us, and guilt and forgiveness. These issues are weighty and the performance compels the audience to confront them, showing that performance can exceed entertainment and that life's biggest questions and broadest experiences can be captured and expressed. With the leadership of the teaching artist, Literature to Life creates an opportunity for students to consider and reflect. Wynn Handman once said, "There is so much noise in the entertainment world today, but where is the mind? We are not going for noise, we are going for the core. We do things that stay with youth, that get to them in a deep way…. That's how we connect with youth. There is nowhere to hide from the story once the actor begins." This opportunity is important for all students. And, it is especially critical for those students who don't have access to the arts.   
The performance of The Secret Life of Bees is accomplished just by one woman, Lily Balsen, playing all of the characters, and using verbatim excerpts from the novel. The actress spins these elements into a seamless production. I was lucky enough to see it again last week, on International Women's Day. Of course, The Secret Life of Bees is a novel about women, and written by a woman. The date of the showing was a coincidence – a little serendipitous.  Young Audiences/Arts for Learning was 'showing off' Literature to Life to a Baltimore-based audience interested in, and supportive of, arts in education.
This performance coalesced around the messages I had grown up with and personalized them for me with an immediacy that I had not yet experienced in the suburbs where I was growing up.
As I've thought about these wonderful performances, I have been reminded of the impact that a single play had on me as a child. I grew up just outside of Philadelphia in the mid-1970's. In 1976, my parents took us to see One Acre at a Time at Freedom Theatre. Freedom Theatre is a Philadelphia-based theater company whose mission is "rooted in the African American tradition." The play was intense, it made me uncomfortable, and the experience left me with lots to think about as a young person.  During my childhood, my parents tried to educate me and my brother about the importance of the Civil Rights Movement. I always understood what they were telling me and accepted that racism and discrimination were wrong. I don't remember the specific plot at this point. I do remember the impact of the emotion and passionate expression in the context of historical issues of race in the United States. This performance coalesced around the messages I had grown up with and personalized them for me with an immediacy that I had not yet experienced in the suburbs where I was growing up. That experience sits with me today and has left me with messages I don't think could have been communicated in a more compelling way.
Literature to Life brought me back to that experience of being a child, moved profoundly and enduringly by a performance. I feel strongly about the power of theatre in the lives of students. Theatre has many layers for students beyond audience: content, expression, production. Children benefit from them all – as young writers, performers, writers, artists, stage crew.
4,000 young people will experience the staged presentation Secret Life of Bees and, afterward, participate in a "talk back" with Young Audience teaching artist Molly Moores and the phenomenal actress Lily Balsen, who travels from New York for these performances.  The schools participating in the tour include:
Annapolis Road Academy
Bowie High School
Dr. Henry A. Wise, Jr. High School
International High School at Langley Park
International High School at Largo
Largo High School
Northwestern High School
Mount Washington School
Southwest Baltimore Charter School
I hope that Literature to Life will find its way to many more Maryland students.  To learn more about the program, visit literaturetolife.org.
If you are like me and care about the power of theatre, or more broadly about the power of the arts in our schools, I suggest you get to know more about Young Audiences/Arts for Learning at one of its regular Bright Side events. Bright Side events are not fundraisers, rather they are one-hour, fun, interactive presentations that go more in-depth about our work (including all of our programs beyond theatre with music, visual arts, and dance) and share stories of the people we serve. The next event will be on March 21st at 5:30 pm at Herman, Sessa & Dorsey in Hunt Valley (307 International Circle Suite 280, Hunt Valley, MD 21030). To RSVP for this event, please email Chaz Walters at [email protected].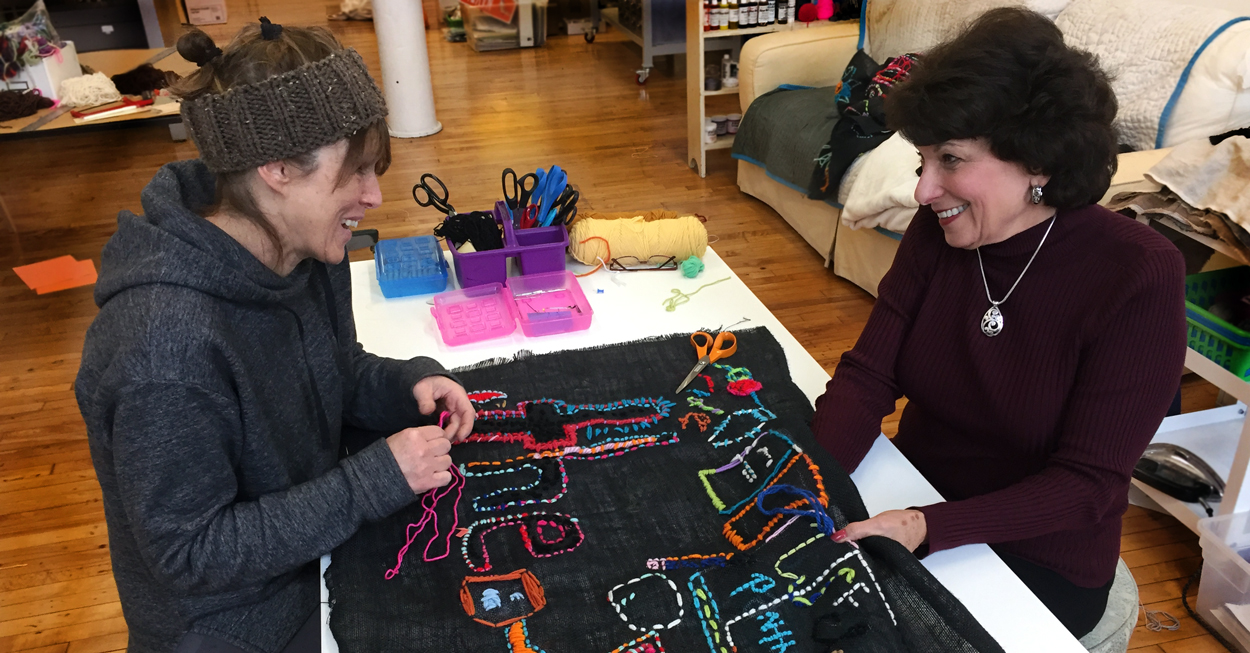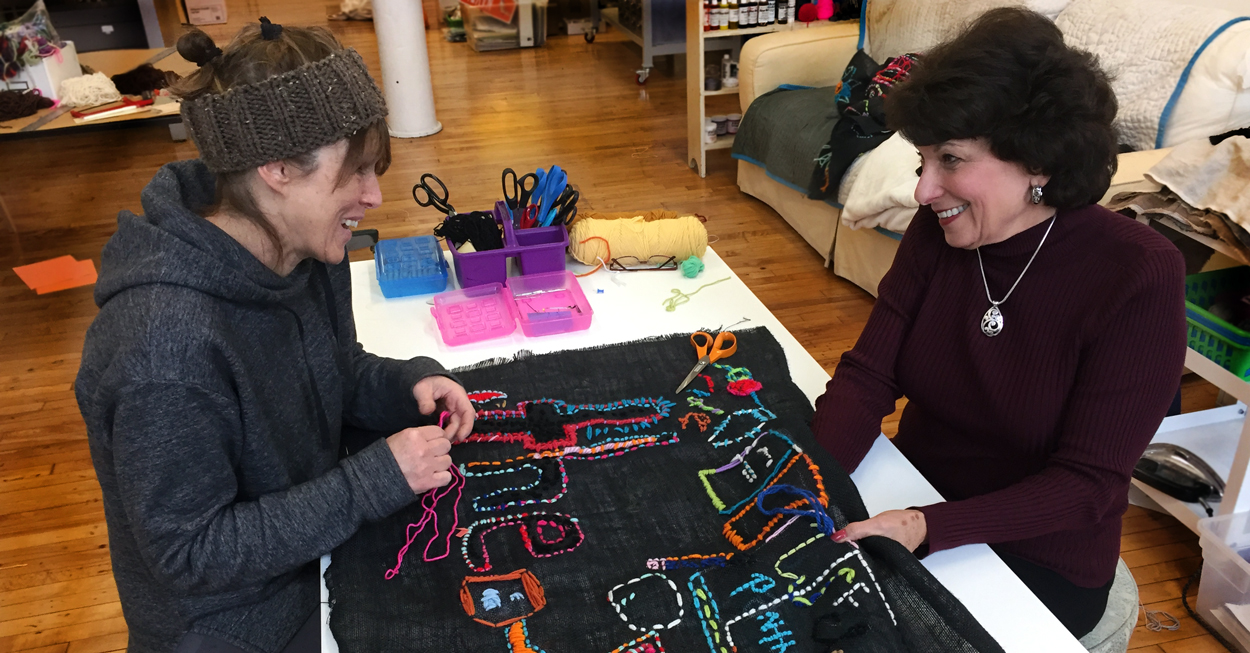 Co-written by Barbara Kesler, an active Young Audiences board member, volunteer, and retired Baltimore County Public Schools teacher and YA Visual Artist Pam Negrin. During Barbara's 39-year teaching career, she instructed third through sixth-grade students and spent the last 23 years at Franklin Elementary where she taught fifth graders in all subjects.
After attending a Young Audiences informational "Impact Breakfast," six of my friends and I were intrigued by visual artist Pam Negrin's embroidery and weaving with students. Pam's residencies transform classrooms into collaborative handwork studios, with countless ways to connect textile art with core subjects.
We learned that Pam's hours of preparation, finishing work, and providing one-on-one attention in a classroom of 25-30 students was challenging. With just one teacher and one teaching artist, the need for more hands, heads, and hearts presented a natural opportunity for volunteering with Pam.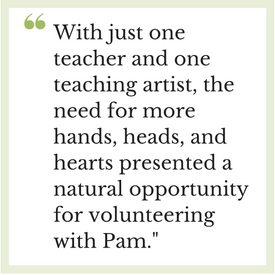 Our volunteering experience happened both in the classrooms and at Pam's studio. Throughout the experience, new friendships have developed and inspirations shared. Meeting at Pam's studio, we help while learning; rolling yarn, threading needles, and helping finish collaborative projects. In the classroom, our presence helps individual children feel successful in their completed works—sometimes by giving extra help with a new skill, sometimes by organizing materials, and other times just by listening while they work!
During a Spring residency at Commodore John Rodgers Elementary in Baltimore City, two English Language Arts third-grade classes were exploring character traits of a recently read Judy Blume novel. Expanding this textual element to their own character traits, the children designed self-portraits. The designs started on paper and were then embroidered onto fabric. Pam instructed them to explore color values, textures, and shapes.
Three volunteers accompanied Pam to the school to assist the very enthusiastic children in creating their self-portraits. The results were amazing.
One particularly shy boy proudly presented his self-portrait and said, "I did it!" Another told us how he was teaching his poorly behaved six-year-old cousin to 'draw with yarn.' "It calms him down, and we all need that!" he proclaimed. Another student told us that he had taken over the household chore of mending torn clothing for his brothers and sister. "No one else in my house knows how to use a needle like me."
Children were working together at sewing tables, chatting amicably about the novel that they were reading in class, their sports activities, and their weekend plans. All were engaged in a very peaceful and friendly manner, helping each other when necessary. No doubt presenting their finished projects to their families on Mother's Day was a beautiful culmination of this artistic endeavor. And it left three very happy volunteers with a feeling of purpose in assisting these youngsters in a meaningful project that will surely be an unforgettable experience.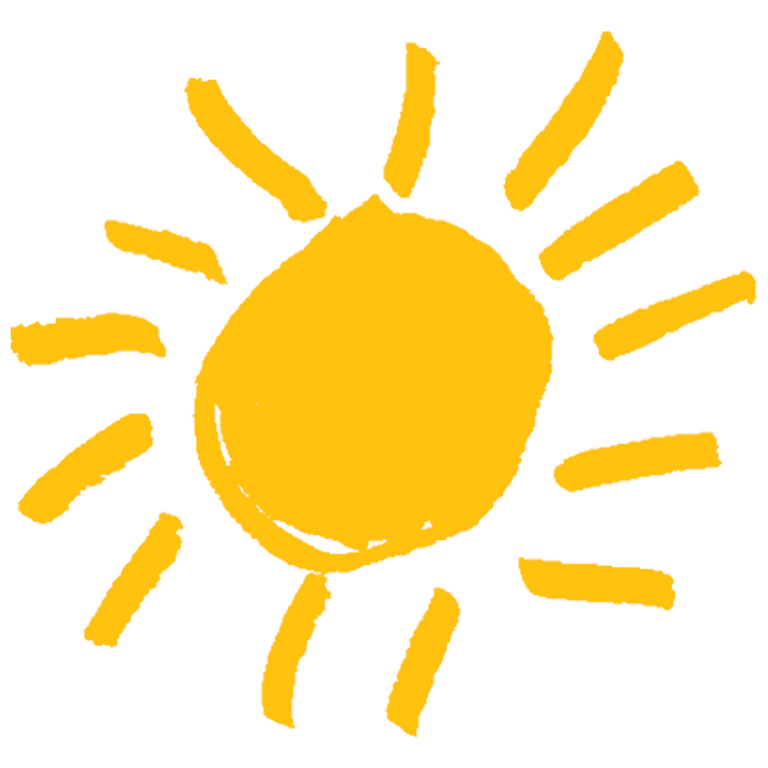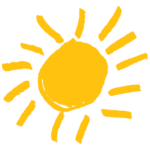 You can get involved, too!
At Young Audiences, we constantly see the arts inspire, engage and change lives. We are reminded of this power every day through our work providing more than 7,000 arts learning experiences a year to children in Maryland classrooms. And the benefit extends beyond the children, impacting the providers, observers, supporters and, yes, volunteers.  Learn more about how you can get involved with Young Audiences through volunteering.