Arts Integration Episodes Will Air Weekly Through Partnership with
Baltimore City Public Schools
BALTIMORE – Young Audiences of Maryland, the Baltimore-based nonprofit delivering arts-integrated learning to Maryland students, is partnering with Baltimore City Public Schools to produce Arts & Learning Kids, a weekly series of TV broadcasts bringing engaging, arts-integrated classroom lessons directly into the homes of students and families while schools are closed.

The Arts & Learning Kids series launches Saturday, April 11 at 10:15am on the City Schools' Channel 77 and will air every weekend. Multiple curriculum-aligned episodes will be tailored to three grade bands: pre-k/kindergarten, 1st-2nd grade, and 3rd-5th grade. Baltimore City Public Schools is using Channel 77 to deliver educational content to support students and families during school closures. Click here to view the full schedule of programming.

Young Audiences will create new 30-minute episodes every week for all grade bands, starting with four Arts & Learning Kids programs that support Baltimore City Public Schools' Wit & Wisdom literacy curriculum and Eureka Math curriculum. Each episode will feature a Young Audiences teaching artist and an educator. For example, one episode shows songwriter Mary Fields working with teacher Kevin Older to write song lyrics that help them solve a word problem. In another episode, dancer Valerie Branch partners with educator Kristina Berdan to create choreography connected to the character traits of important civil rights leaders like Ruby Bridges. 
The Arts & Learning Kids videos will offer modified versions of the teaching artists' classroom activities, tailored for students learning at home and incorporating activities that could include their families. Episodes will encourage students to share their creation or performance with Young Audiences, which will make them available on social media and possibly include them in future episodes of Arts & Learning Kids. 
Check out one of the first episodes, focused on math:
Teaching artists are professional artists who work with classroom teachers and deliver hands-on, arts-infused learning experiences that support traditional academic content. 
Young Audiences suggested the Arts & Learning Kids programs to Baltimore City Public Schools, and is the only provider of education content for City Schools' Channel 77 programming beyond programming from Great Minds, the DC-based organization which created the Wit & Wisdom and Eureka Math curricula.
"Young Audiences has been a consistent and positive influence in our community and we look forward to continuing our partnership in creative, new ways as we implement the district's Continuity of Learning plan in response to school closures," said Janise Lane, Baltimore City Public Schools Executive Director of Teaching and Learning. "The Continuity of Learning plan is designed to continue learning while being as flexible as possible for our families; to continue the connections that matter – between teacher and student, family, and school; and to create a safe and nurturing virtual classroom community where everyone supports each other. To achieve these goals it is vital to provide alternate avenues for learning and connection and The Arts & Learning Kids show is a key component of that effort."
"Ensuring that students are engaged, learning and connected during this period of school closures is critical," said Stacie Sanders Evans, President and CEO of Young Audiences of Maryland. "Arts & Learning Kids will provide a consistent place for young people to visit — particularly those that do not have access to the internet for online learning — and to connect with dynamic artists and teachers. There they can explore literacy and math through a variety of art forms and be challenged to share their new knowledge with caregivers and parents who also need an opportunity to express and create."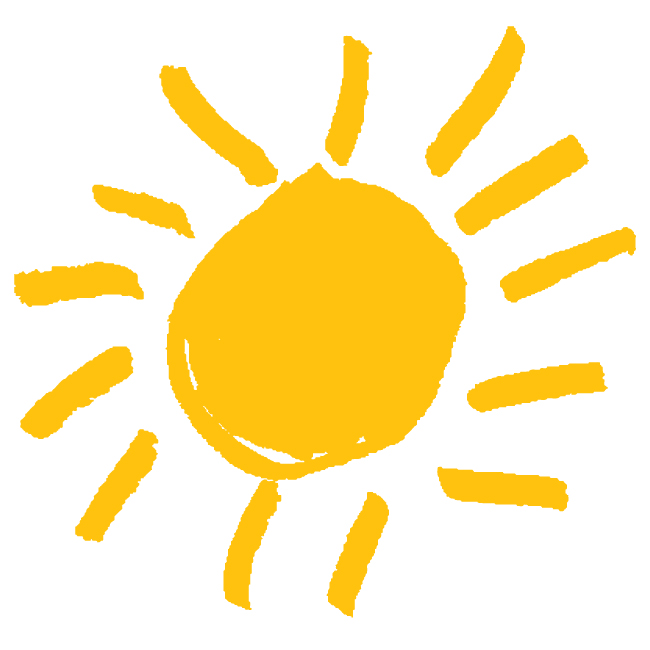 About Young Audiences/Arts for Learning:
Started in Baltimore in 1950, Young Audiences is the nation's largest arts-in-education provider. As the Maryland affiliate, Young Audiences/Arts for Learning (YA) is devoted to enriching the lives and education of Maryland's youth through educational and culturally diverse arts programs. Through Young Audiences, professional artists from all disciplines partner with leaders and schools for nearly 10,000 hands-on arts learning experiences that reach more than 190,000 Maryland students. Young Audiences envisions a Maryland where the arts are valued for their capacity to transform lives, and where every student is immersed in opportunities to imagine, to create, and to realize their full potential.
Written by Barbara Krebs,
Young Audiences volunteer and Sunburst Society member
Recently I toured Ireland, circumnavigating this gorgeous island from the Republic of Ireland, to Northern Ireland before returning to Dublin. If you have half a day, I'll be happy to tell you about everything I learned there, from Irish history to Irish dancing to Irish food to (ahh) Irish whiskey. But if you have only a few moments, then I'll just tell you about my biggest takeaway from this trip–passion.
So now you're thinking, "What does this have to do with Young Audiences?" In the great tradition of Irish storytelling, I will let you know how one starts in Ireland and ends up in Baltimore with passion as the theme.
My story starts with a tour guide in Northern Ireland named Garvin, who told us about his wonderful city, Derry. Following the itinerary map, I had been puzzled since I couldn't find it. This mystery was quickly cleared up as Garvin explained that Derry is the town's traditional Irish name but it had become Londonderry during British rule. But he was also quick to explain with a broad grin that what his city actually is, is Legen-Derry (Get it? "Legendary!").
And thus began his tour of a city that he was obviously totally devoted to and passionate about. Today Derry is a wonderful city, with much to offer tourists–historic 17th fortification walls (the most intact in Ireland), Gothic-style cathedrals, a vibrant waterfront restaurant/bar scene and fascinating museums. But if, like me, you think of Derry during The Troubles, your memories will be very different, with scenes of bombed-out buses and civilian and British troop deaths.
But Garvin used that very history to make his point about his city being a wonderful place. He took us to Bogside, scene of infamous clashes between citizens and British military police, and said, matter-of-factly, "You would not be on a bus going here in the '70s, because it would be hijacked, turned on its side and burned out to use as a barricade to block the street against the British." This, while we looked out the bus windows at calm, clean streets.
I loved the beauty of Derry, its rich and troubled history, and yes, the passion of Garvin. And what struck me most forcefully was how many times he repeated, "I thank you for coming to visit my beautiful city. Please tell your friends and relatives what a wonderful place it is." And I knew then how deep his passion was for his flawed and scarred, yet fascinating city. And through him, I fell in love with it, too.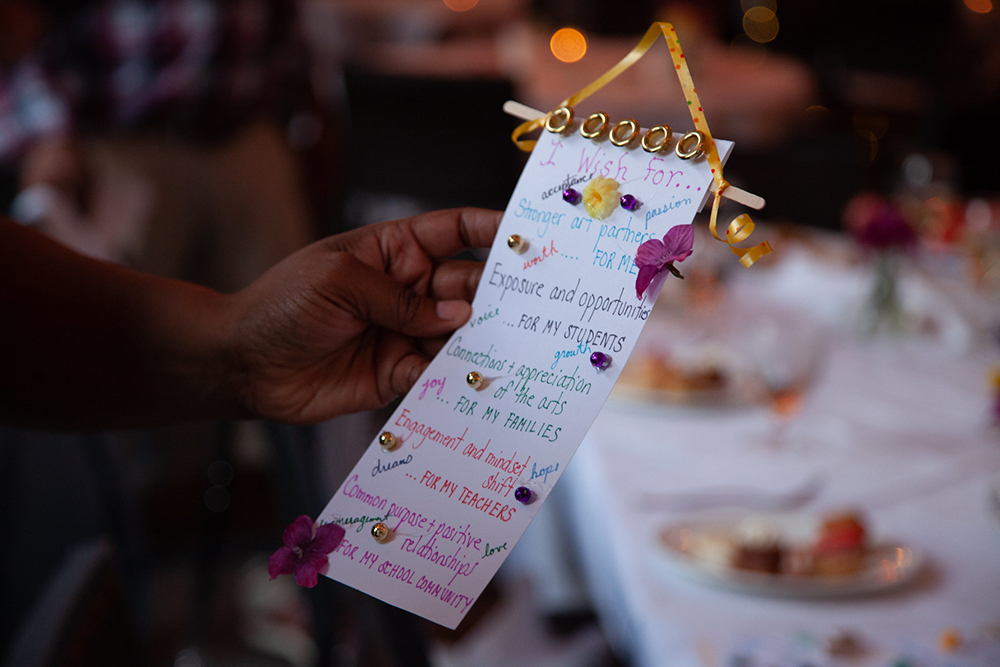 So now here's the connect with Young Audiences. I have witnessed the passion of Young Audiences artists like Femi the DriFish and their teacher partners who, despite challenging situations, work tirelessly to promote learning in their classrooms, using the innovative arts techniques taught by YA. I have seen deep passion in our principals who set aside hard-fought funds to bring the arts into the classrooms when others are choosing to cut these opportunities. I see this passion in the YA board, who includes my husband, who donate their limited time outside of work and family to ensure that more kids have opportunities. It is through them that I fell in love with Young Audiences, too.
I am pleased to announce that Garvin's passion for his birth city is contagious. With his example, I am happy to tell all who will listen that I am passionate about Young Audiences. I will tell folks about how fantastic Young Audiences is–and that includes you!
Wanna know more? Consider joining CEO Stacie Sanders Evans and a Young Audiences teaching artist on Thursday, December 5, 5:30-6:30 pm for a free, one-hour Meet YA Event. To register, please contact Erin Nolder via email or phone – [email protected] or (410) 837-7577 ext. 105. All I ask is that afterward, like Garvin, you tell all your friends and relatives about the wonderful work that YA does.
In January, the sun disappears so quickly—its absence makes the air that much colder. It feels funny to reflect on my youngest daughter's first experience at Summer Arts & Learning Academy (SALA) when, outside, it feels like it just might snow.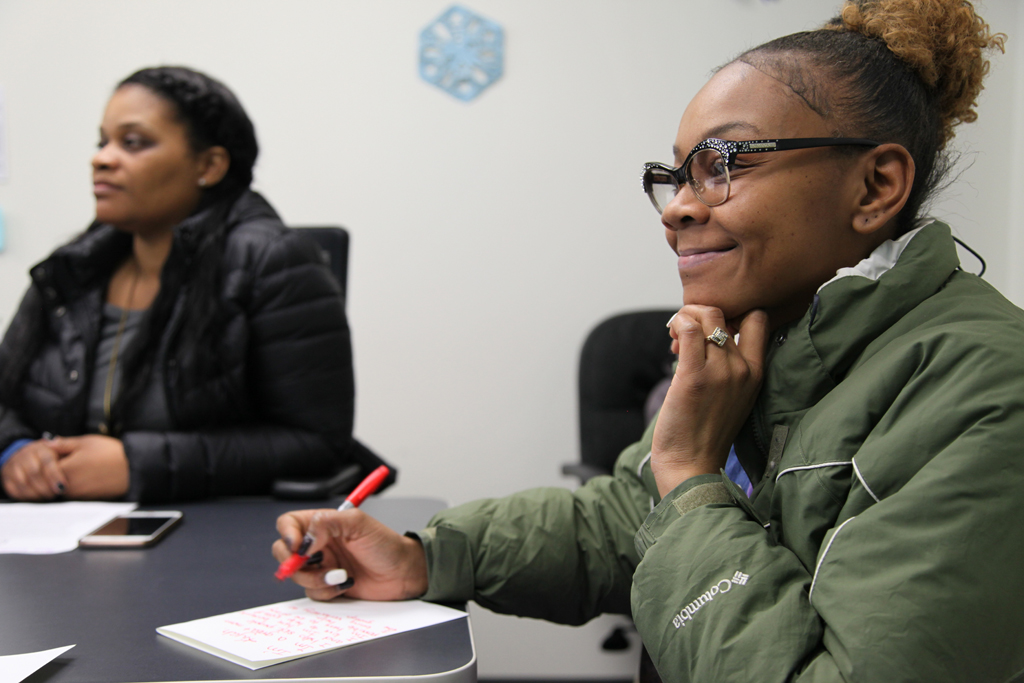 Kiyah and I, both of us parents of children who attended SALA 2018, were asked to meet at Young Audiences a couple of weeks ago. A teacher, Jesika Paige, was here, too. She wasn't at my child's SALA site last year, but I remember meeting her once. And I recognize her from our How We Do Summer video. Her smile is warm and her energy is radiant and it was so nice to be sitting at the table with her. Joining us were five teaching artists: Katherine Dilworth, Jamaal "Mr. Root" Collier, Vonnya Pettigrew, and Mama Kay and Mama Rashida of WombWork Productions, along with staff members Michael Brush, Monique Cox, Kurtis Donnelly, and Kristina Berdan.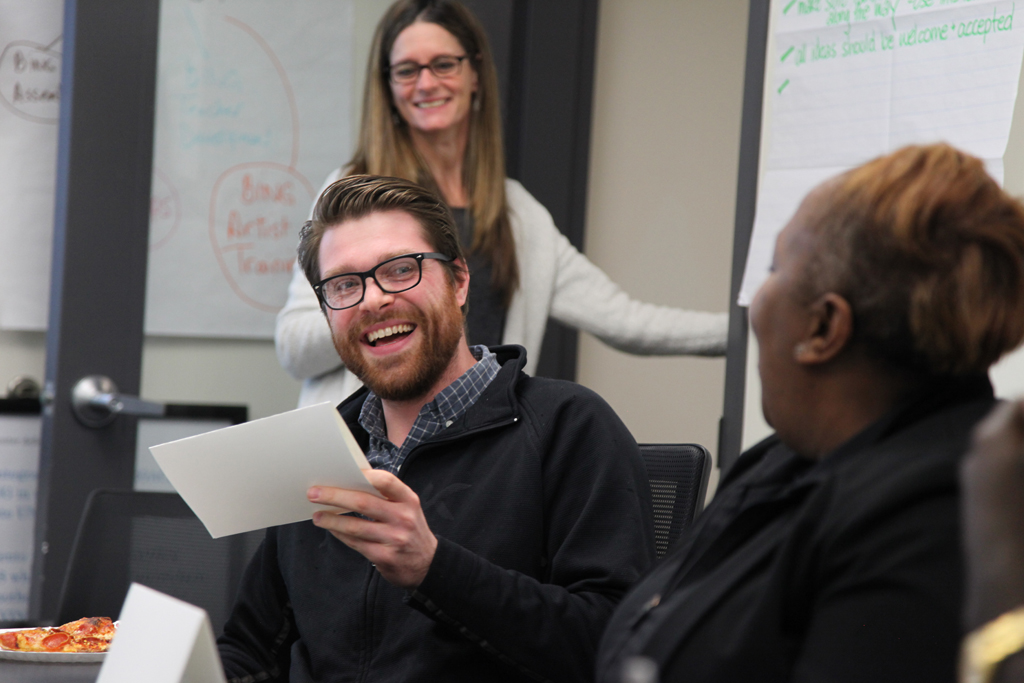 Parents love SALA for a multitude of reasons. For one, Baltimore City Public Schools students participating in SALA have not only avoided summer learning loss but, in many cases, gained ground on their national peers in standardized testing. Between this and the fact that kids in SALA are immersed in meaningful art projects every single day, enrolling my 6-year-old was an easy decision. And as Ms. Paige noted in How We Do Summer, "for children who suppress their art during the school year, this was a time for them to actually show up and show out and show their artistic ability." So, how can we take this amazing and enriching educational experience and make it even better? This is what we are here to find out.
Something that Young Audiences always makes sure to do is collect and evaluate feedback from all of a program's stakeholders. If you are ever asked to fill out a survey regarding one of YA's programs, know that your comments are read, your answers to questions are carefully considered, and your voice matters. The idea to form a community advisory for SALA was brought about in the feedback we collected from parents, and from students, teachers, and artists. Our mission is to ensure that SALA (an incredible, free, arts-filled, and academically excellent program) is student-centered and to identify program changes and improvements to implement during SALA 2019.
Coming together with other stakeholders for the SALA Community Advisory's inaugural meeting reiterated to me the desire of everyone involved to improve, and to be wise, and strong. The group committed to making sure all families are involved all along the way and that all ideas are welcome. We look forward to sharing and listening with open hearts and open minds, reflecting on what we did well in 2018, what we can do better, on ideas for the future, and welcoming the unexpected. We cannot wait for another summer of SALA, each one better than the last—in the meantime, let it snow. Written by Shannon Kline, parent and Young Audiences Communications Associate.
If you would like to be a part of the Summer Arts & Learning Academy (SALA) Community Advisory, we invite you to contact Kurtis Donnelly at [email protected]. Your thoughtful input helps to make our programs the very best for students and we appreciate your time and dedication.
We all know that artists can change the world. The Summer Arts & Learning Academy is proof of that. The Teaching Artist Institute (TAI) helps give artists the tools they need to do it.
"Participating in TAI allowed me to look past what was most commonly done, embrace my artistic instincts, and focus on what really matters," said Maura Dwyer, one of the Teaching Artist Institute's newest graduates. "Instead of teaching students how to paint, I am teaching them how to think visually."
During the course of the programs, artists worked with classroom teachers to design arts-integrated and Common Core-aligned fine arts programs for schools. Each TAI team designs and implements an artist-in-residence program in which teachers gain arts skills and artists gain valuable teaching skills. Topics such as classroom management strategies, designing, writing, and teaching artist-in-residence lessons, and educator needs are covered, as well as opportunities for field testing and feedback.
Congratulations to the following artists and teacher partners who completed the TAI seminars in May 2017!
Next summer we are going to need even more qualified teaching artists to work at our academy. Apply to the Teaching Artist Institute by Friday June 9 to be trained and considered for summer 2018! New artists who successfully complete TAI, graduate from the program, and meet additional requirements, will not only be hired for our summer program, their tuition will be reimbursed!
By Kevin Adekoya, Young Audiences Development Assistant
This month, 51 artists and teachers completed their final Reflection Day of the 2013-2014 Teaching Artist Institute (TAI) Seminar. During the past five months, artist and teacher pairs have worked together to create new arts-integrated assembly and residency programs that will engage students in learning through the arts. To celebrate this accomplishment, one Young Audiences staff member shared his thoughts on TAI and what is possible when artists and classroom teachers work together to improve education.
Witnessing collaborations between artists and teachers during the Teaching Artist Institute (TAI) Seminar is like getting a behind-the-scenes look at how artists think and operate. There is a circus of artistic expression in all its forms—music, dance, theatre, and visual art—all with the power to inspire and beguile. During the past five months, carefully-crafted performances and interactive arts activities co-created by participating teachers and teaching artists have become new assembly and artist-in-residence programs for students in Maryland. Each program shows the deep personal commitment of each participant to educating students throughout the state.
It was just a few short months ago when these artists and teachers from across the region met at City Neighbors High School for the TAI Presentation Workshop.  Each artist and classroom teacher partner was present to share their plans for an arts or STEAM (Science, Technology, Engineering, Arts, and Mathematics) program. Different classrooms throughout the building were devoted to different art forms so participants could present their lesson plans to their peers for feedback. Within each room you saw groups of people listening intently as each artist and educator explained their plans and how their approach would help students connect to the curriculum in a new way.
In each room hands shot into the air to provide praise, ask questions, and suggest new ideas—all in the name of creating innovative arts-in-education programs that will inspire and excite students. Feedback, given freely between artists and educators, formed a bond that was tangible. Everyone's focus was on finding ways to address the curriculum through the stimulating lens of the arts.
One of my favorite moments was being able to participate in a sample lesson from the residency "Culture Kingdom Time." Jessica Smith, founder and lead teaching artist of Culture Kingdom Kids, is the Culture Queen who, through interactive song, dance, and movement, highlights historic African American role models for fifth graders. For example, Barbara Hillary, who became the first African American woman to reach both the North and South Pole at the age of 79. Or York, who, with Lewis and Clark, journeyed to unchartered western territories of the U.S. from 1804 to 1806. These stories and others connected with what students were learning in History class and focused on themes of overcoming obstacles–something all students can relate to on a personal level. Throughout her lesson, Jessica's goal was to show children that they too could be future pioneers by remaining curious and pushing beyond their comfort zones.
Young Audiences brings together skilled professional artists and classroom teachers to create programs that combine the knowledge and expertise of both parties. By integrating the arts into the curriculum, teachers are able to engage students with curricular content and artists are able to tap into a student's true potential.  What a great experience it was to take part in!
Learn about the next TAI Seminar and how to apply here! 
Click here to be added to the TAI listserve and stay up-to-date on future TAI seminars and workshops.
The Teaching Artist Institute (TAI) is made possible in partnership with Young Audiences, Arts Education in Maryland Schools Alliance (AEMS), and the Maryland State Arts Council (MSAC). TAI partners and generous sponsors, like the Robert W. Deutsch Foundation, provide funding and support that make this training opportunity accessible to all qualified artists.
Taylor DeBoer, Communications Manager for the Deutsch Foundation, joined us for the first day of the 2013 TAI Seminar retreat last week and shared his experience on the foundation's blog. Check it out!
See more photos from the TAI Seminar retreat.
Arts Education in Maryland Schools (AEMS) Alliance is hosting the September Maryland Arts Integration Network (MAIN) event on Friday, September 27, from 9:30 a.m. to noon, at the 149-acre Center for Maryland Agriculture and Farm Park in Baltimore County. The focus of the morning will be on environmental education and the arts. AEMS, the Maryland Association for Environmental and Outdoor Education (MAEOE), and Young Audiences are partnering to offer this program. The program will include strategies for integrating fine arts and environmental content, a networking session, and an opportunity to tour the facility and the park.
The networking discussion will be crafted to address the interests of arts and arts integration educators and science/environmental educators.
Registration:
A $10 donation will be asked for all MAIN Events. These monies will go to the host venue for light breakfast fare and any remaining monies will be donated to the host site to support programs in arts education.
Event details:
MAIN Event
Friday, September 27, 2013
9:30 am to 12:00 pm
Center for Maryland Agriculture and Farm Park
1114 Shawan Road
Cockeysville, MD 21030
To request a registration form, please contact Alexa Milroy at: [email protected].