You can feel a good story in your core- the sadness, the suspense, the bitterness, and the beauty. We are good at registering and reacting to all of the characters, events, and plot twists a story throws at us, but have you ever tried to look at one through the eyes of a mathematician? What would a story look like without words, without pictures, its content plotted on a graph?
YA teaching artist and storyteller TAHIRA and Amy Goodman, Math Department Chair at North County High School (NCHS), collaborated in the development of a unique residency through the Teaching Artist Institute (TAI) to show just that. NCHS is one of 12 in Northern Anne Arundel County benefiting from professional development like TAI, in-school arts integration, and out-of-school arts programming as part of the Arts Empowered Minds Initiative (AEMI), a partnership aimed at ensuring equitable access to the arts for Northern Anne Arundel County Public Schools.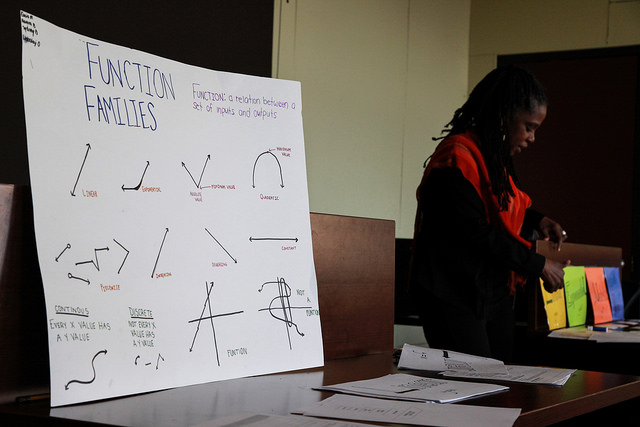 TAHIRA: What happened that surprised you?
Student: As you were telling the story, the story was compared to math- because events were escalating like in a graph. And then when events took a downfall in the story, the graph started decreasing.
TAHIRA: Then the class had to describe what function the story plotted out, right?
Student: Exponential.
TAHIRA: Yeah, it was exponential. And you had a reaction to all that. What did you say? Do you remember what you said?
Student: I was surprised at how the story could be compared to math.
Each student was asked to illustrate why they chose a particular function over another to describe the characteristics of the story. Could there be more than one answer? Two students each shared their understanding of how a story unfolded by taking turns plotting it out on the same graph, compared and contrasted their unique perspectives, then decided if both functions made sense or if one more accurately described the story than the other.
TAHIRA: Did it make you look at storytelling differently? Or math differently- or help you understand the math?
Student: Yeah, it helped me understand how the graph can be compared to anything such as… in the story, when everything goes wrong, the graph decreases and it shows how it takes a negative effect.
TAHIRA: Exactly. And then?
Student: And then everything comes back together and that creates a positive effect.
TAHIRA: And we talked about the parts of a story: There's a beginning…
Student: A middle and an end… when there's a conflict, the two forces, the positive and the negative collide and whoever wins- that's how the story plays out.
TAHIRA: Exactly, how it plays out- that's right, it's called a resolution.
The Arts Empowered Minds Initiative is the combined effort of many groups and individuals seeking to build a movement for increased equity through the arts in their community. With funding from the NEA in 2016, we built partnerships with Anne Arundel County Public Schools (AACPS), Chesapeake Arts Center (CAC), Arts Education in Maryland Schools Alliance (AEMS), Arts Council of Anne Arundel County, and University of Maryland – Baltimore County (UMBC).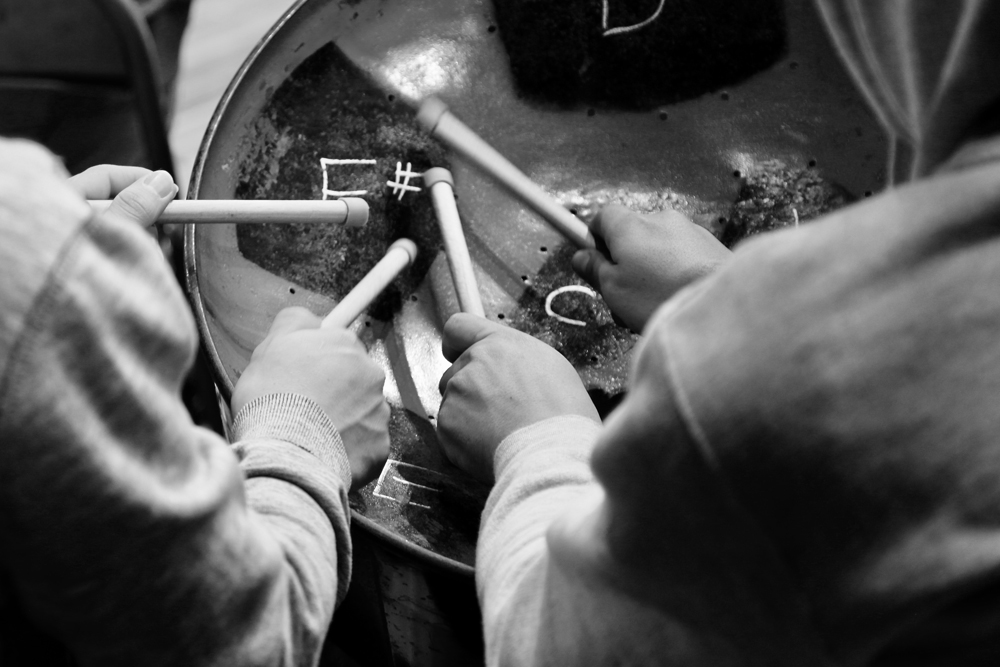 "Will I ever use this in real life?" A teacher could rattle off the professional fields that a mathematician could enter after pursuing a degree when students challenge, "Why do we have to learn this?" Or, they could show them what they can do now with the skills they are practicing. The arts are good for that, and YA roster artist Kevin Martin is an expert at teaching students how to employ their new mathematical knowledge in a very cool and tangible, real-world way.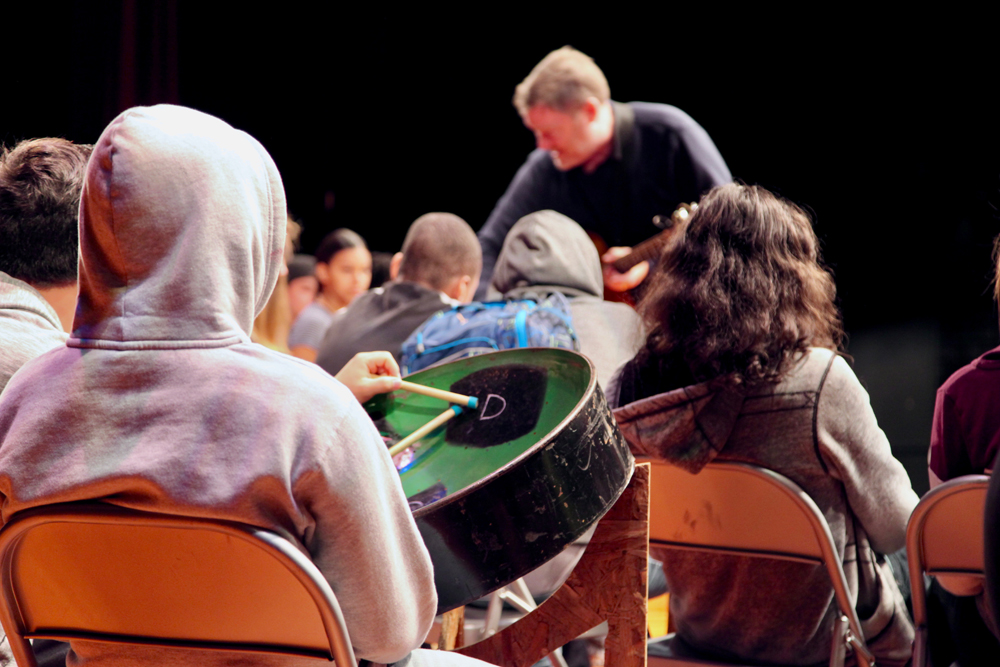 Kevin has been building and playing steel drums, also called steel pans, for more than 20 years. Through his company Rockcreek Steel Drums, the artist has built thousands of steel drum instruments for clients across the world, and now, he is sharing this knowledge through a residency with students at North County High School (NCHS) in Anne Arundel County. "A steel pan is really a musical sculpture," says Kevin. These sculptures are tuned instruments that have been methodically hammered into a very specific shape and thickness from the flat base of a steel barrel.
This residency came to NCHS thanks to professional development for teachers in arts integration as part of The Arts Empowered Minds Initiative. Through the initiative, schools are learning to use arts integration as a strategy for boosting student achievement and engagement. Classroom teachers and school administrators are building sustainable partnerships with teaching artists and arts organizations that inspire students and use the creative process to make meaningful, real-world connections to the curriculum.
Kevin worked with 9th grade algebra teacher Sarah Dobry to teach students how steel drum design and fabrication requires the same mathematical concepts explained in their textbooks.
Using careful measurements and the same tools and algebraic formulas that Kevin uses in his shop, the students learn to graph a drum's rate of change to see how the sides of the pan slope inwards at different rates. Because they're not just learning, but applying the strategies and formulas they've learned, students appreciate the instrument's transformation from flat to concave and the depth and location of each depression.
Of course, the class also learned to play the instruments. Pairs of students learned where to hit specific notes on the pan and how to control their drumsticks to achieve different effects, rolling them over a note to extend a sound, or striking it purposefully.
As the students gained confidence, they took turns demonstrating their ability. Ms. Dobry was impressed by her class' excitement and eagerness to participate, "The kids who are usually silent in math have been volunteering to be the example this week."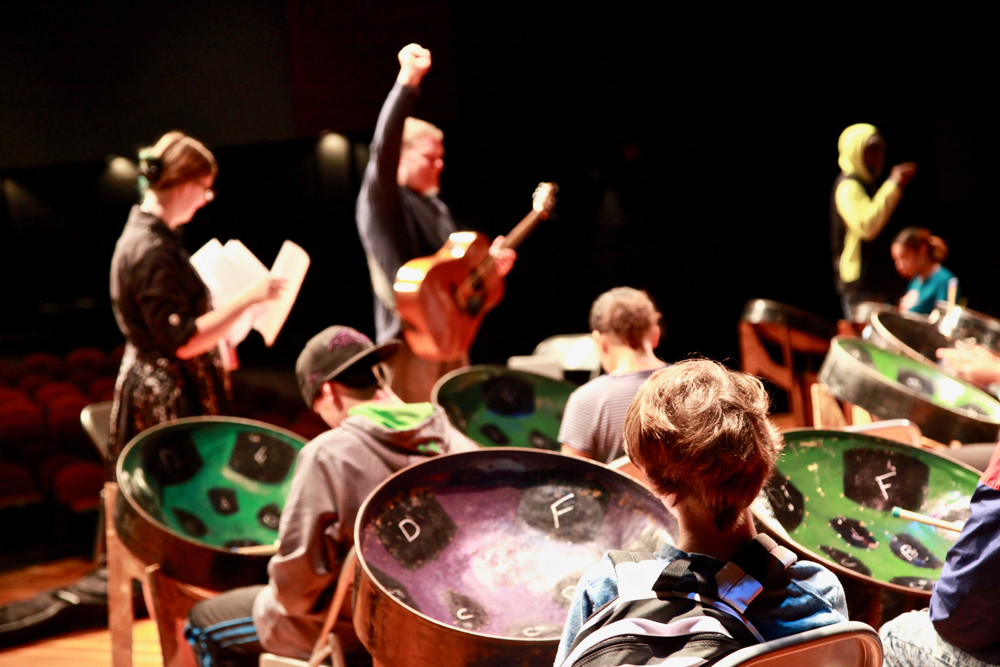 "As a math guy, I enjoy the challenge of learning the notes and shaping the metal," Kevin told Trumpf Express, a professional magazine published for the sheet metal processing trade. "As a musician, I try to recreate the essence of sound." The artist gave Ms. Dobry's ninth graders an introduction to what's possible when you combine an academic skill with the art form you love. And perhaps some of them even discovered a new talent.
The Arts Empowered Minds Initiative is the combined effort of many groups and individuals seeking to build a movement for increased equity through the arts in their community. With funding from the NEA in 2016, we built partnerships with Anne Arundel County Public Schools (AACPS), Chesapeake Arts Center (CAC), Arts Education in Maryland Schools Alliance (AEMS), Arts Council of Anne Arundel County, and University of Maryland – Baltimore County (UMBC).
We all know that artists can change the world. The Summer Arts & Learning Academy is proof of that. The Teaching Artist Institute (TAI) helps give artists the tools they need to do it.
"Participating in TAI allowed me to look past what was most commonly done, embrace my artistic instincts, and focus on what really matters," said Maura Dwyer, one of the Teaching Artist Institute's newest graduates. "Instead of teaching students how to paint, I am teaching them how to think visually."
During the course of the programs, artists worked with classroom teachers to design arts-integrated and Common Core-aligned fine arts programs for schools. Each TAI team designs and implements an artist-in-residence program in which teachers gain arts skills and artists gain valuable teaching skills. Topics such as classroom management strategies, designing, writing, and teaching artist-in-residence lessons, and educator needs are covered, as well as opportunities for field testing and feedback.
Congratulations to the following artists and teacher partners who completed the TAI seminars in May 2017!
Next summer we are going to need even more qualified teaching artists to work at our academy. Apply to the Teaching Artist Institute by Friday June 9 to be trained and considered for summer 2018! New artists who successfully complete TAI, graduate from the program, and meet additional requirements, will not only be hired for our summer program, their tuition will be reimbursed!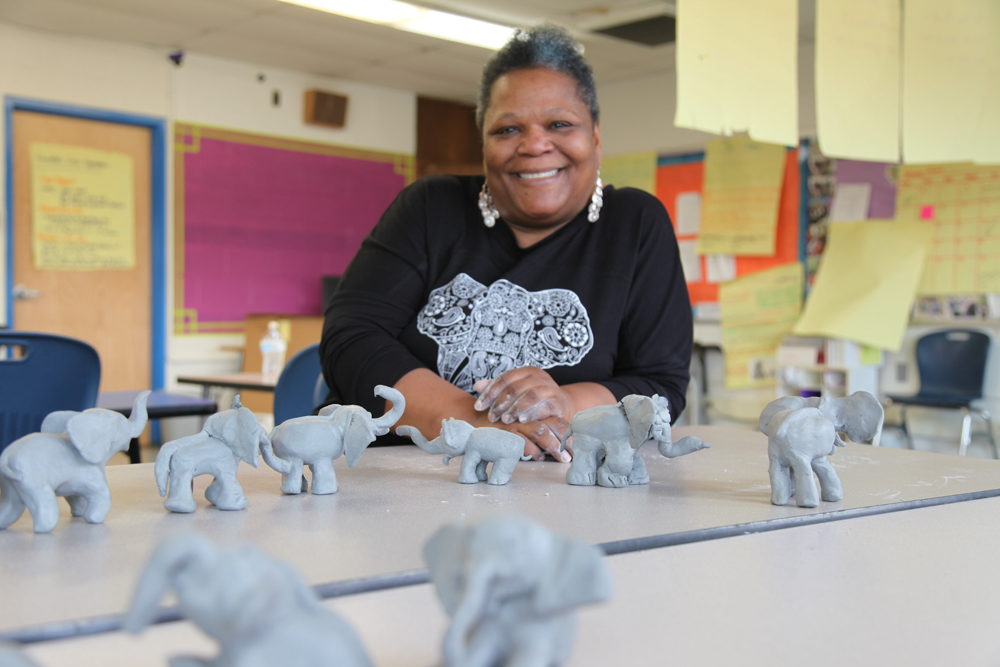 Teaching artists are expertly trained to deliver and coordinate unique, age-appropriate, and high-quality lessons alongside classroom teachers at the Teaching Artist Institute (TAI). The program is a partnership between Young Audiences, the Arts Education in Maryland Schools Alliance (AEMS), and the Maryland State Arts Council (MSAC) that turns professional artists into teaching artists and offers experienced teaching artists new strategies for everything from classroom management to designing artist-in-residence lessons.
"You might find yourself 'shocked' at how much electricity comes from the marriage of art and education!"
The positive effects of arts-integrated curricula in individual classrooms, and on teachers, students, and families are numerous and extraordinary. Teaching core subjects through the arts can increase student engagement and understanding. It can direct a classroom culture toward tolerance and empathy and it can even rejuvenate teachers and bring joy and anticipation to the faculty!

"Through its audacity, its abstractions, its "aliveness," art activates parts of the brain that any teacher or employer should want to turn on," notes Drew Anderson, a veteran school teacher and YA roster artist. "You might find yourself "shocked" at how much electricity comes from the marriage of art and education!"

Teachers, families, and artists of all ages got a small taste of several teaching artists' lessons during an afternoon at Southwest Baltimore Charter School. Participants spent their time exploring new skills and practicing old ones with: Performing artist and YA roster artist, Drew Anderson; Illustrator and new YA roster artist, Maura Dwyer; Illustrator, animal rescuer and new YA roster artist, Brittany Roger; Actor, Michael Hartwell; Actor, Tori Bertocci; Actor, Dave LaSalle; Actor, Cori Daniel; and Ceramicist and new YA roster artist, Mama Sallah.
They sculpted clay, interpreted music through movement and acting, sketched and learned about reptiles with a live chameleon, created collage utilizing different design elements, and learned awesome animal facts through improvisational theatre. One young participant was overheard telling her friend about Cori Daniel's acting workshop, "It was so cool! We told stories with Ms. Cori without actually saying any words!" We can't wait to hear about the wonderful classroom experiences and learning opportunities these teaching artists help to create!

TAI is proud to be helping build a community of artists, teachers, and leaders who are committed to transforming education through the arts. Artists interested in designing lesson plans or teaching artist-in-residence programs should apply to this rigorous and renowned program. There are many things about TAI that make this professional development course unlike any other including mentorship from a designated teacher partner and from a master teaching artist in your art form. Not to mention, graduates of TAI have the opportunity to be considered for both the Maryland State Arts Council Artist in Residence Roster, and the Young Audiences/Arts for Learning Teaching Artist Roster!
For more information about the Teaching Artist Institute including videos, pricing and how to apply, click here. Read what artists are saying about the program on our testimonials page.
Categorized:

News

Tagged:

Arts Education in Maryland Schools Alliance, Brittany Roger, Cori Daniel, Dave LaSalle, Drew Anderson, Mama Sallah, Maryland State Arts Council, Maura Dwyer, Michael Hartwell, professional development, professional development for artists, Southwest Baltimore Charter school, TAI, TAI Seminar, The Drawing Zoo, Tori Bertocci, workshops
On an early Saturday morning this past fall, Drew Anderson, a hip hop artist, slam poet, screenwriter, producer and veteran school teacher, stood up in front of a sunny classroom filled with teaching artists and commanded:
"You are all now 6th graders!"
That's how most mock lessons begin at Young Audiences' Teaching Artist Institute (TAI); a weekend retreat giving Young Audience Teaching Artists and School Teachers the skills they need to maximize the huge potential of arts integration for students in classrooms.
Drew's bold command at first surprises, but quickly shifts observing teaching artists into the mindset of a student absorbing an unexpected, uncommon classroom experience. A teaching artist himself, Drew asks his "students" to listen to Michael Jackson and break down the beat, eventually re-writing verses with science vocabulary taught by his teacher partner in the classroom, Justin Leonard. The two make an exceptional team, as both have backgrounds in public science education. They smoothly interchange directing the classroom, keeping students engaged – a flow reminiscent of Drew's own performances on stage.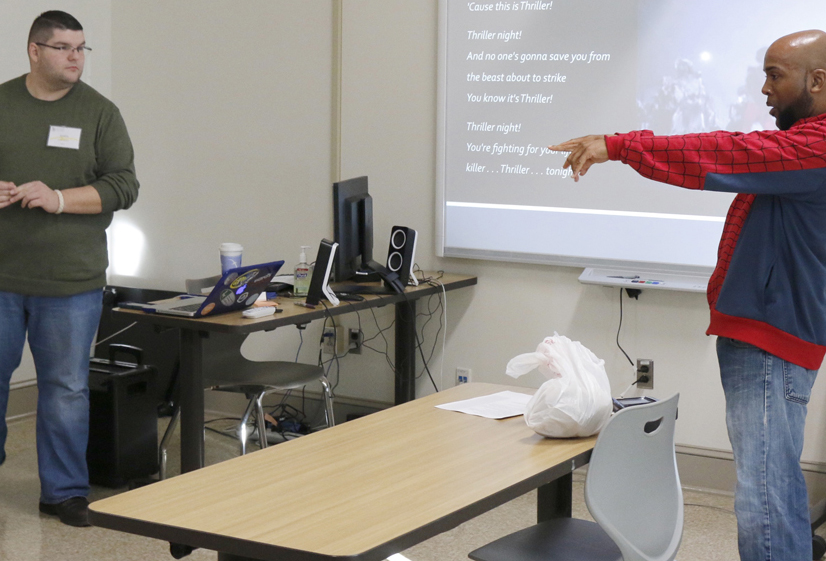 The experience is one of two Common Core compatible arts-integrated performance residencies Drew created at TAI: "C.R.U.N.K. Academy" and "Spoof School" – bridging his longtime passions for performing and teaching.
Here's an excerpt from Drew for the first lesson of his residency:
The first step is to pick a good song to spoof. It is important to pick a song that is catchy and easily recognizable with simple lyrics. As technology guru, Mr. Leonard will record and project the students' suggestions for spoof criteria and will play a few songs asking students to put their thumbs up or down to indicate whether the song would be easy or difficult to spoof. Students defend their responses and the creation of replacement lyrics begins!
"TAI
 forever altered my understanding of what it is to be a  teaching artist.
I learned more than I knew there was to know about arts integration and teaching artistry. I felt utterly enhanced in the realm of mind-shaping magic as if I'd been given a spell book of scholarly sorcery. I learned how to more dynamically apply my art form to educational content, how to break down my creative process for students and teachers, and how to connect my artform to 21st Century Skills, Maryland Art Standards, and the Common Core Curriculum. Every engaging exercise, helpful strategy, and supportive piece of advice from the superb staff and my equally excited peers confirmed that I had found where I belonged.
I am now prepared to convert all the potential energy hidden in classrooms into explosive kinetic energy, using engaging assemblies and super-charged residencies! I've been an educator and performing artist for my entire adult life and have observed the changes in both worlds. Gone are the days when students are programmed with rote memorization of stale "facts." Employers want workers who can think on their feet and on their own. This ever-evolving environment needs young entrepreneurs armed with the creativity to solve problems that have yet to appear. Through its audacity, its abstractions, its "aliveness," art activates parts of the brain that any teacher or employer should want to turn on. You might find yourself "shocked" at how much electricity comes from the marriage of art and education!"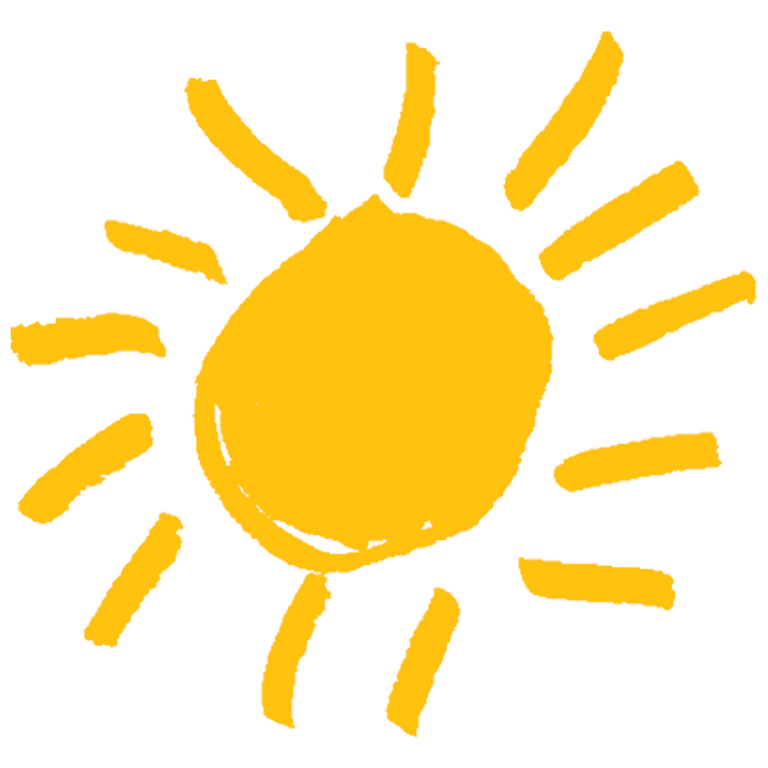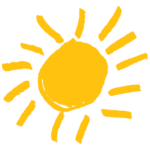 Interested in learning more about TAI? Click here!
The Teaching Artist Institute (TAI) has developed two new three-hour professional development workshops designed for both new and established artists and teaching artists.
The winter 2016 workshop will be led by TAI Co-facilitator (TAICO) Laura Zam and focuses on helping teaching artists navigate the Common Core. The spring 2016 workshop, led TAI Co-facilitator (TAICO) Valerie Branch, will give artists the tools to keep art in the classroom by improving teacher-student relationships and classroom management.
February 10: Making the Common Core Friendly, Meaningful and Fun
At the heart of a teaching artist's practice is a personal relationship to the art itself. And yet, this often feels compromised as they conform to schools, standards, and testing. Can school-based work be more artistically satisfying—not just for students, but for the teaching artist? On February 10, 2016, TAI Co-facilitator Laura Zam aims to answer this question during Making the Common Core Friendly, Meaningful and Fun, a workshop designed for new and established teaching artists. Laura will break down the Common Core—making it much easier to master—and help teaching artists connect this content to the deepest levels of their artistry.
May 16: Classroom 101: Breaking Down Your Art Form
On May 16, 2016, TAI Co-facilitator Valerie Branch will guide artists through the elements within their respective art form and demonstrate how art can improve classroom management and teacher-to-student relationships. In Classroom 101: Breaking Down Your Art Form, artist participants will learn how to break down their art form into simple, yet powerful strategies that allow the flexibility to work with students and teachers of varying abilities. Artists will leave with the tools for keeping art in the classroom—and have their teacher-partners embrace it!  
– – – – – – – – – – – – – – – – – – – – – – – – – – – – – – – – – – – – – – – – – –
Both workshops are limited to 20 participants. The cost to attend each workshop is $25 for non-YA artists and free for YA roster artists. Tickets are available on a first-come, first-served basis. Registration is required.
Get Tickets:
Making the Common Core Friendly, Meaningful and Fun
When: Wednesday, February 10, 2016 from 12:00 PM to 3:00 PM
Where: The Dream House – 1430 Carswell St, Baltimore, MD 21218
Classroom 101: Breaking Down Your Art Form
When: Monday, May 16, 2016 from 12:00 PM to 3:00 PM
Where: The Dream House – 1430 Carswell St, Baltimore, MD 21218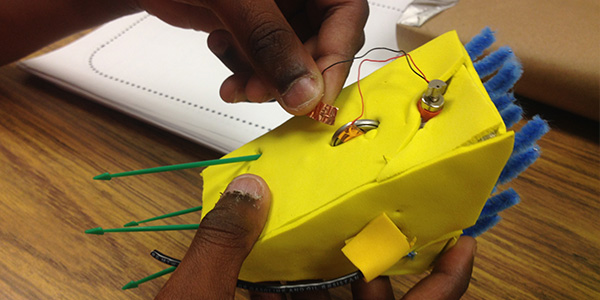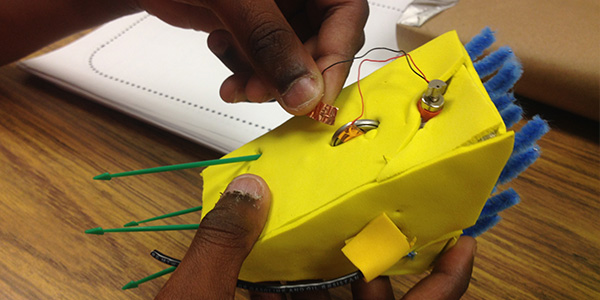 During the last two years, our roster has grown in size to encompass new artists, ensembles, and art forms. From slam poets to improvisers to Capoeira masters, these new artists are undeniably unique.
To introduce audiences to our new artists, we'll be posting interviews with those who recently joined our roster, giving them a chance to share more about themselves and their experiences with Young Audiences so far. We recently sat down with Matt Barinholtz of FutureMakers.
What is your background as an artist?
FutureMakers started from work I was doing as a visual artist and sculptor with other makers and educators. I was frequently asked if I could bring the type of work I was doing to classrooms. I had met artists, engineers, and technologists that wanted to do projects with young people, but didn't feel confident about how to approach it. I wondered if an organization could connect makers and educators, so both could build their skills.
During the summer of 2012, I was invited to work with a supportive cohort of community colleges in Maryland to bring STEAM workshops (Science, Technology, Engineering, Arts, Mathematics) into their summer programs for youth. Since then, we've steadily been growing our staff, or as we call them, coaches, and are excited to be working with Young Audiences to provide a formal pathway for those interested in joining FutureMakers to deliver programs to schools.
How did you hear about Young Audiences?
Someone shared a workshop offered by Pat Cruz, Young Audiences Education Director. I wasn't able to attend, but reached out to Pat to find out how FutureMakers could learn from and work with Young Audiences. In 2013, we were invited to support a summer learning program in Harford County, and participate in the Teaching Artist Institute (TAI) Seminar. Through TAI, we developed a FutureMakers residency. We've been making things that wiggle, draw, glow, and do crazy stuff with kids ever since.
See these sculptures in action here!
What has been the most memorable part of the programs you've had through Young Audiences?
I was watching morning announcement videos at a school which used puppets created by students with TAI instructor and playwright John Morogiello. They were funny and sharp. It wasn't about adults, it was about youth development with young people out in front. I was impressed by the way art was completely integrated into that school. It made me wish that more places would work and integrate this way.
What was your favorite part of the Teaching Artist Institute (TAI) Seminar? How has the experience changed your approach to teaching?
TAI solidified the way we at FutureMakers think about the pathway our coaches follow. It focuses our expertise and creativity on student engagement, measurable outcomes, and addresses the needs of our teacher partners. They get to see and do what they'd like within boundaries of what they need to do.
Our coaches are experiencing how maker education can connect in classrooms because of Young Audiences. Being observed, receiving feedback, and having scheduling and communications support is an enormous value that Young Audiences adds to our organization.
What does your art form–particularly as it relates to STEM subjects–teach students?
With technology, things are moving toward additive processes – for example, 3D printing, which is a process we incorporate in many community workshops. Traditional craft and art media are now expanding to incorporate materials often found in science or technology classrooms, or only available to higher education students. In a rapidly evolving, project-based learning world, coaches help young people embrace the design process in their creative lives – think like engineers to figure out how to solve a design challenge, and have the confidence to iterate, or try again, when things go in unexpected directions.
How do the lessons or skills you teach students apply to their everyday life outside of the classroom?
Students asking, imagining, planning, creating, and improving is the core of what we're about. Young people have limitless imaginations, and are open to learning how to take a step back and ask questions. In the past, young makers followed plans or prescriptive examples to complete a project.  We're learning that truly effective coaches facilitate their discovery of paths and options that lead to mastery – supported by the design cycle.
Why do you believe art is important for every student to have access to?
Young people need to have the opportunity to try something and fail, and a coach who can help them through difficult spots. Art was the only thing that kept me focused and motivated in high school; it was my identity early on. When we're working with students in upper-elementary and middle school, identity is a large and important part of what our residencies are about. Art is a fast path to forming and grabbing onto an identity, whatever the content is.
What is the most rewarding aspect of being a Young Audiences roster artist?
It's incredibly validating to know as an organization we're doing something that our school systems embrace. I think the most rewarding aspect is knowing that we're working in a community of other practitioners who are phenomenal performing and visual artists and amazing coaches. That is a very rare mix, and we're honored to be a part of it.
Learn more about FutureMakers' offerings through Young Audiences.
Keep an eye out for more interviews featuring our newest roster artists! See past new artist interviews here.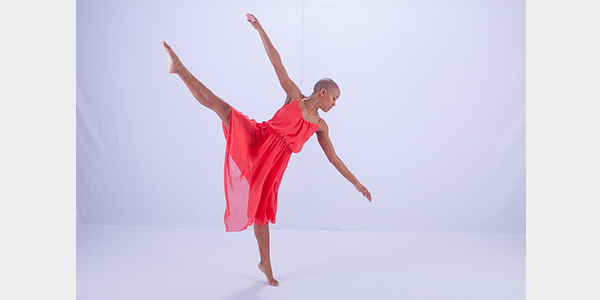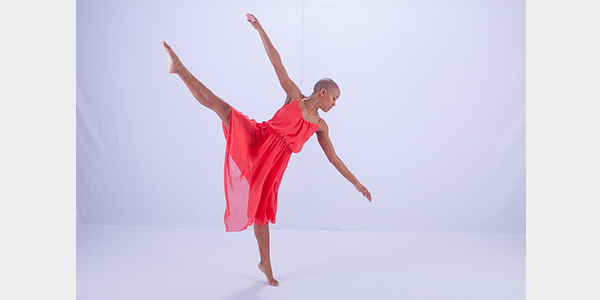 During the last two years, our roster has grown in size to encompass new artists, ensembles, and art forms. From slam poets to improvisers to Capoeira masters, these new artists are undeniably unique.
To introduce audiences to our new artists, we'll be posting interviews with those who recently joined our roster, giving them a chance to share more about themselves and their experiences with Young Audiences so far.
What is your background as an artist?
I graduated from University of Maryland College Park (UMCP) with a Bachelor of Arts degree in Dance. Since graduation, I have been at the forefront and background of different dance organizations and have traveled around the world as a result of my passion for dance.
The first company I danced with was Lesole's Dance Project, a traditional South African dance company where I was able to hone in on my leadership, creativity, organizational skills, and learn and appreciate a new form of dance. I served as rehearsal director, administrative and fundraising support staff and learned how to make a dance company successful. The Director and I worked together to create and organize an edu-dance program for young students in South Africa, which we were successful in implementing two years in a row.
In 2011, I was invited to Copenhagen, Denmark as a visiting artist to explore the country's culture and art. As a result, REVISION dance collaborative (a company in which I co-directed its first season) had the opportunity to perform in and be part of the Kids Euro Festival where we performed in locations throughout Washington, DC.
How did you hear about Young Audiences?
I heard about Young Audiences through Laura Schandelmeir, who had partnered with Young Audiences through the Maryland Wolf Trap program as a teaching artist. Laura was one of my professors at UMCP and is a wonderful dance educator, and someone whom I have had the opportunity to be inspired by.
You recently completed the Teaching Artist Institute (TAI) Seminar this spring. What was your favorite part of the program? How has that experience changed your approach to a program or your teaching practices?
Saying that I loved the TAI program is an understatement. Though I have been working with students within and outside of the classroom for years, I felt that this program truly changed the way I think about and approach my lessons, teachers, and students. I really appreciated Karen Bernstein, the dance facilitator on staff. Karen truly guided and provided me with advice so I could grow. I felt that Karen was the true support that I needed. She gave me feedback when I needed it; let me struggle in order to figure out what I needed to do; and was there when I needed encouragement. So often in programs like this, artists just receive a generalization of arts education/arts integration and then have to figure out: "What should I do with my art form and where do I start?" It was helpful to receive a plethora of examples from different artists. I enjoyed that the staff was fun and made the experience fun.
What made you decide to become a YA roster artist?
I initially joined Young Audiences as a Maryland Wolf Trap Teaching Artist serving preschool classrooms. In my first year on the Young Audiences roster, my opportunities have grown tremendously to reach older students and I am appreciative of that. Being part of the Young Audiences organization, I truly feel like I am growing and developing as an artist–where I am right now in my career is exactly where I want to be. Taking this journey has allowed me to focus on my career, taking everything that I have learned and witnessed throughout the early stages in my career, and create something new.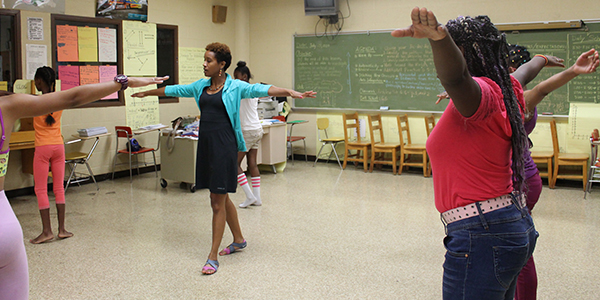 Have you had any programs through YA yet? If yes, what was the most memorable part? If no, what are you most looking forward to?
I love teaching within the classroom and working with the teacher and the students to explore learning and understanding subject matter through movement. I am really looking forward to assemblies!
Why do you believe art is important for every student to have access to?
Children need to be allowed to think creatively and develop their own opinions. They need to develop their critical thinking skills at an early stage so that they have a clear understanding of why they think the way they do and why they feel a certain way about different situations. They have to develop their own understanding of how to accomplish tasks. The arts provide a creative outlet by allowing them to explore, imagine, and test new ideas. The arts target a different area of their brain, and once students have this experience it opens them to new possibilities. It allows them to take risks in the classroom that they may have been shy to before an arts experience. The arts help to develop self-confidence.
What does your art form in particular teach students?
Self-confidence, patience, respect for self and others, and focus. It also gives them an understanding of their own bodies–they find out new and exciting things that their limbs can explore, plus they learn their own limitations and to appreciate what others can do.
Learn more about Valerie Branch Dance Ensemble's offerings through Young Audiences.
Keep an eye out for more interviews featuring our newest roster artists! See past new artist interviews here.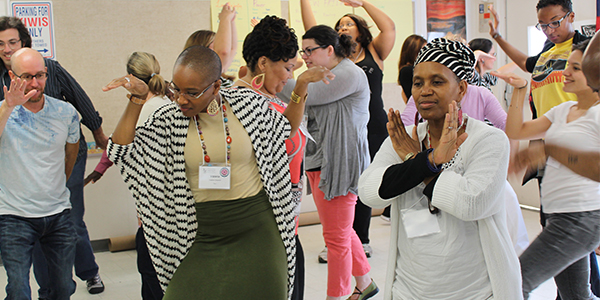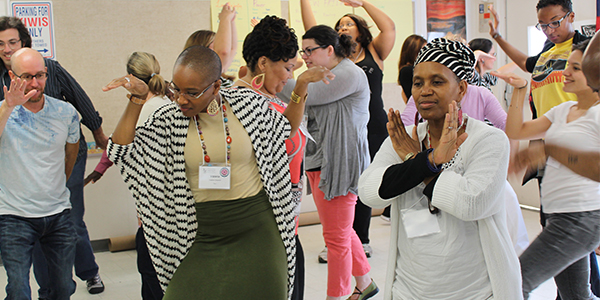 The 2014-2015 Teaching Artist Institute (TAI) Seminar is already underway, but we wanted to share some reflections from artists who have graduated from the program. Here's what they had to say about the experience:
As a full-time preservationist of acoustic Delta Blues from the 1920s and 1930s, I must make my history of Blues show academically relevant to the curriculums of Maryland and Virginia schools. I completed the TAI training program in 2009, and the course completely transformed my understanding of how I can support the current teaching standards in schools with my music programs.

As Young Audiences knows better than anyone, all the arts are under tremendous pressure to prove their relevance to school systems that are struggling to meet national testing standards in different disciplines. What I learned from my TAI training is that the arts serve a valuable role in preparing students with the 21st Century thinking skills they need for their future success in our rapidly changing world.

By creating a residency with a language arts teacher as my partner, I was able to use songwriting to teach students figurative writing skills. Without the TAI training, my school music programs would not be as academically relevant to the school's goals. This connection is critical for the arts to survive in our schools, not as a reward for difficult academic work, but as a means to help students meet their academic goals.

The TAI program is well-run by dedicated educators and artists. It is challenging, rigorous, and exposes artists, teaching artists, and professional educators to each other's thinking styles. This program deserves support, and I hope it continues to transform serious performing artists into skilled teaching artists.
– Curtis Blues, Blues Musician, Exploring Math and Music by Making a One String Guitar
I had never thought of myself as an educator, at least not in the traditional sense. Musically, there is always an underlying truth or teachable moment I try to impart. However, now I needed to do so in a structured, educational format. Although the curriculum was challenging, I am ever so grateful for having gone through the process. The fellowship with the teachers and other artists truly cannot be measured. As an artist, mentally you have to re-wire your brain to remember that it is not about you or a performance; it is about what the children learn and take away from the experience. A few months later I had the opportunity to return to the school for a musical performance for a general assembly. My class was so excited to see me and the feeling was more than mutual. For that reason alone, it was a journey worth taking.
– Uncle Devin, Musician and "Drumcussionist," Uncle Devin's World of Percussion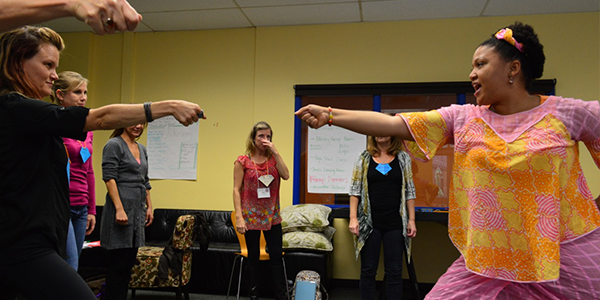 TAI gave me such an appreciation for the life of the classroom teacher. Not only did I learn how to plan and sequence a project into realistic, meaningful lesson plans, I learned a whole new vocabulary and some best practices of a strong teacher as well. Field testing my lessons with my teaching partner gave me real world practice in collaboration, classroom management, solid preparation and flexibility.

TAI is also a rare opportunity to work and learn side-by-side with artists from other disciplines. I met so many energetic, thoughtful, creative people who are not only committed to their art, but also to making a difference in the lives of children. It was incredibly valuable to me to be stretched and out of my comfort zone. As a visual artist, I found that experiences in music, dance and drama helped me move out of my head and in to my body. I learned that this whole body engagement is something that I want to bring to students when I lead them in the visual arts.

On the last day of TAI we were asked to say one word that summed up our experience. My word was "ALIVE." That pretty much says it all.
– Pam Negrin, Visual Artist, Transformative Textiles: Weaving Together Math, Literacy and History and
Collaborative Stitching: Connecting and Inventing with Needle and Thread
TAI is an amazing opportunity where artists, educators, and staff truly collaborate to help process, define, and designate the importance of art in the classroom. I loved the guided lessons, hands on experience, and being around such amazing, talented individuals. I feel like this experience helped to shine a new light on my own experiences as a classroom teacher and now a teaching artist.
– Bridget Cavaiola and Michael Harris, Baltimore Improv Group, Life is Improvised!
The staff and artists who coached us through TAI opened a whole new level of integrated content, planning, and instructional skills to us. The opportunity to develop new programming for excited young artists, alongside engaged education professionals in so many unique environments has grown our vision as an organization. This fall, three more team members will begin TAI. Best professional development around!
– Matt Barinholtz, FutureMakers, It's Alive: Kinetic Creature Lab!
I really felt like I was re-energized in my way of thinking and the facilitators brought a plethora of knowledge to the table. I appreciated their ability to listen, answer questions, and make the experience fun, interactive and simply enjoyable.
– Valerie Branch, Modern Dancer, Exploring, Creating, and Dancing with our Friends!