Arts integration is a valuable tool for reaching multiple learning styles across the curriculum and is linked to enhanced academic outcomes as well as positive social and emotional development for children. While this is true for all students, studies have found that the impact of the arts on language development and core subject learning is particularly beneficial for students with disabilities or those with special learning needs.
As an inclusive organization, Young Audiences' goal is to bring high-quality, arts-integrated instruction that is accessible, supportive, and welcoming to children of all backgrounds and abilities into the classroom.
Reality is a social definition. Disability is the social process that turns impairment into a negative by creating barriers to access. Difference should be accommodated and celebrated. You can create new ways to create together by taking into account universal access to creativity.
We are diligently laying the foundation for inclusive practice to be incorporated into arts-integrated curriculum, increasing the opportunities for youth of all abilities to participate in artistically-excellent programs. To help us achieve this goal, our staff received specialized inclusion training through the Inclusive Allies program in partnership with Disability Rights Maryland.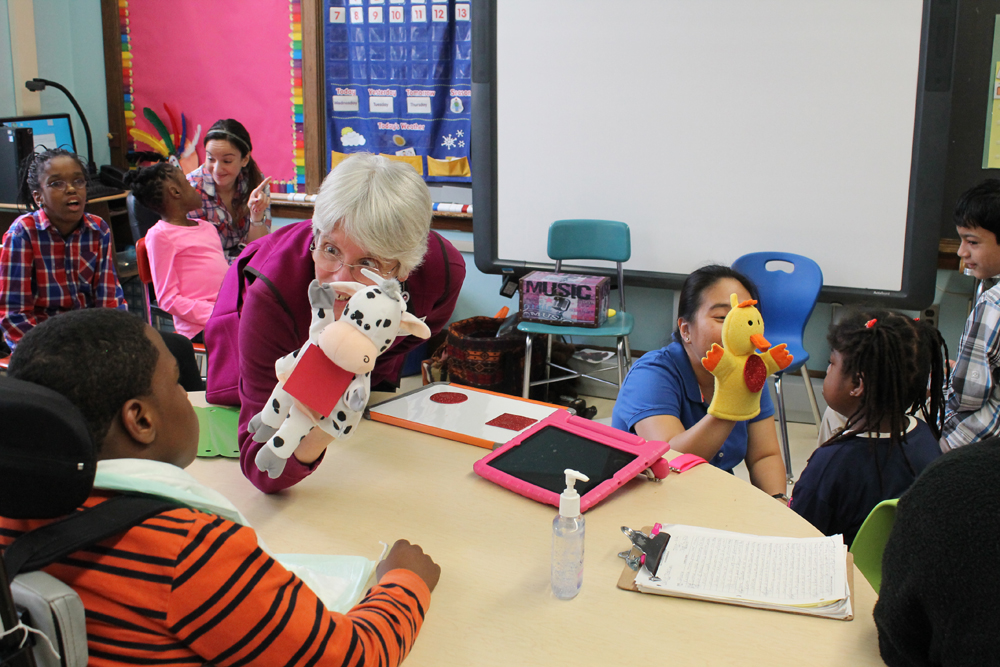 Nine selected roster artists also received training, participating in a comprehensive workshop covering a variety of inclusion tactics to utilize in the classroom. YA Roster Artist and FutureMakers founder Matt Barinholtz observed, "Reality is a social definition. Disability is the social process that turns impairment into a negative by creating barriers to access. Difference should be accommodated and celebrated. You can create new ways to create together by taking into account universal access to creativity."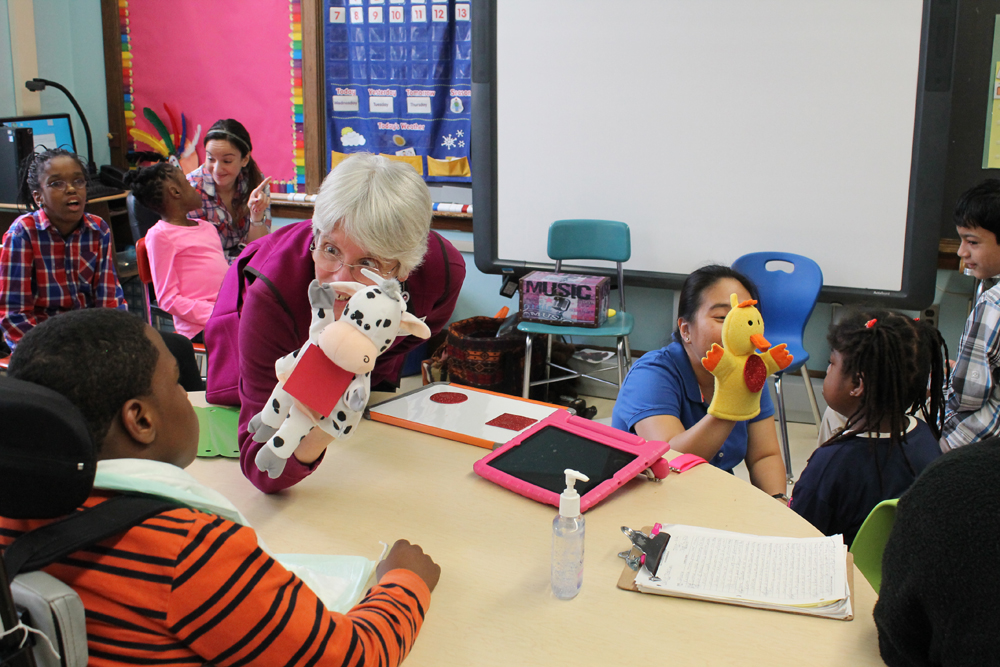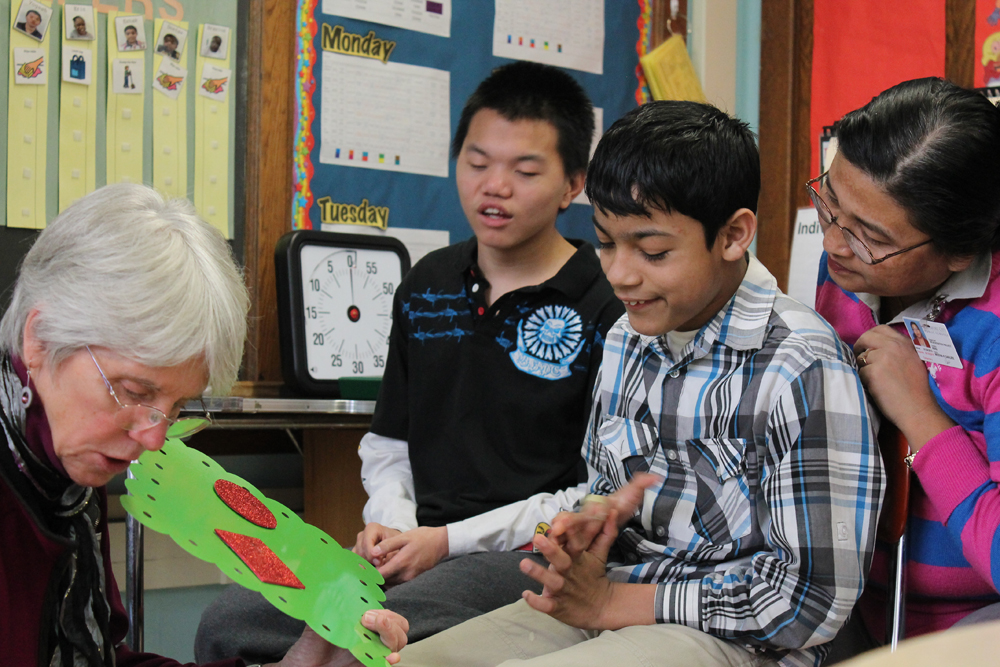 YA artists approach this "universal access to creativity" by rethinking the norms behind the ways we allow people to communicate, socialize and behave. We create a culture where all students receive the many benefits of engaging and inclusive arts-integrated classroom experiences, adapting lessons with audio/visual cues and different levels of kinesthetic movement, and applying inclusion tactics.
The following Young Audiences Roster Artists have completed the training as of 2016:
In the coming months, we will proudly share artists', teachers' and coordinators' stories about their roles in this important work.
Categorized:

News

Tagged:

Alden Phelps, Anna Menendez, arts integration, Curtis Blues, Disability awareness, Disability Rights Maryland, FutureMakers, inclusion, inclusive classroom, Jamaal Collier, Pam Negrin, Sharp-Leadenhall, Skher Brown, special needs, Sue Trainor, Synetic Theater, Valerie Branch, William S. Baer School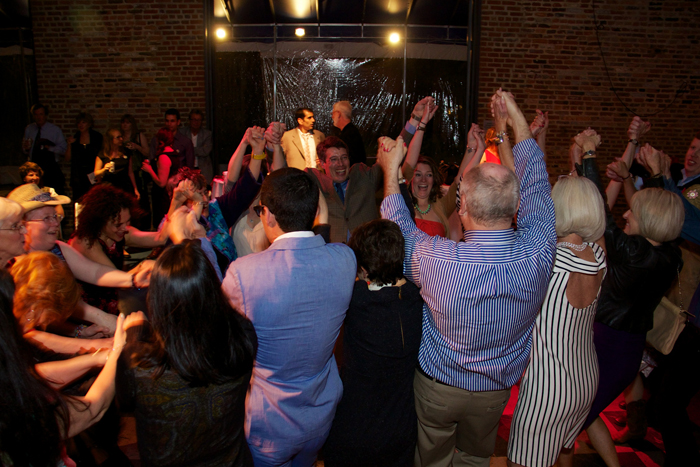 Taste the Arts X:
An evening of performance and culinary art!
Friday, May 6 at the Hippodrome Theatre in Baltimore
The lineup for our 10th annual Taste the Arts Fundraising Gala is set! We've put together another fantastic evening featuring award-winning artists and top culinary talent in Baltimore.
The best part? When you buy your ticket, you support Young Audiences' programs and mission to bring high quality, low-cost arts experiences to Maryland schoolchildren! Last year we delivered arts experiences to 183,153 students in Maryland. With your ticket purchase, we can keep it up – and do even more.
At Taste the Arts, we'll transform all three levels of The Hippodrome Theatre into a celebration of the arts through live performances and interactive arts experiences, with food and drink served on all three floors. Here's a taste of what to expect:
Taste delicacies from 25 restaurants:
Absolutely Perfect Catering
Alma Cocina Latina
Argosy Café
Baltimore Waffle Company
Blackwater Distilling
Blue Pit BBQ
Brio Tuscan Grille
Charm City Cakes
Charmington's
Chiapparelli's
Clavel
Gertrude's
Golden West Café
Heavy Seas Alehouse
La Cuchara
Maggie's Farm
Mother's
Teavolve
The Charmery
The Food Market
The Hipp Cafe
The Local Oyster
The Oceanaire
The Scratch Mill Kitchen
Tio Pepe
Wine from Noble Vintners
Beer from Union Craft Brewing
On the menu from Clavel is Cochinita Pibil, a traditional Mexican slow-roasted pork dish, with a side of Hex Ferments special slaw. The tapas-inspired menu from La Cuchara features Charred Broccoli Pintxo and Pickled Mushroom Pintxo. The Local Oyster will be shucking out sustainably farm-raised raw oysters. Maggie's Farm is serving chicken liver pate with fig jam on baguette and Heavy Seas Alehouse brings it home with Smoked Brisket Mac & Cheese. On the sweet side, Baltimore Waffle Co. will serve up Belgian Liege Waffles and Gertrude's presents a twist on a Baltimore classic with its Berger Cookie Cheesecake. Local winery, Noble Vintners, has graciously donated wine, and Union Craft will be on hand, offering their award-winning brews!
Don't miss 9 live performances and interactive art demonstrations, including: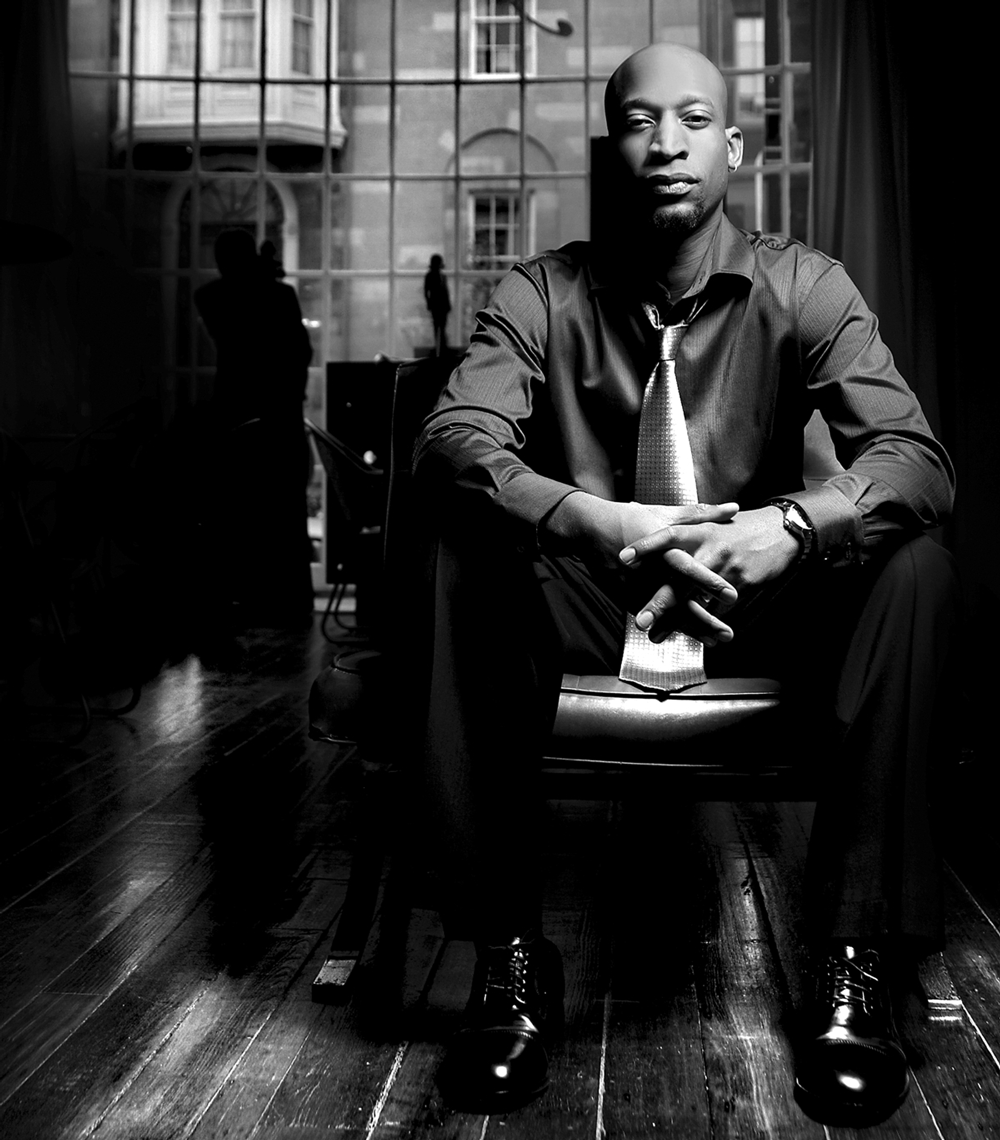 A collaborative music production composed and directed by Wendel Patrick, YA Artist and 2015 Baker Artist Award Winner, and performed by Peabody Institute musicians Jahi Alexander, Blair Skinner, Louna Dekker-Vargas, and Yoshi Horiguchi and YA artists Max Bent, Wendel Patrick, and Jamaal Collier—2016 Artist of the Year.
I don't want to give away TOO much. But at Taste the Arts, I'll be working with an arrangement from one of my favorite hip hop producers." —Wendel Patrick, 2015 Baker Artist Award Winner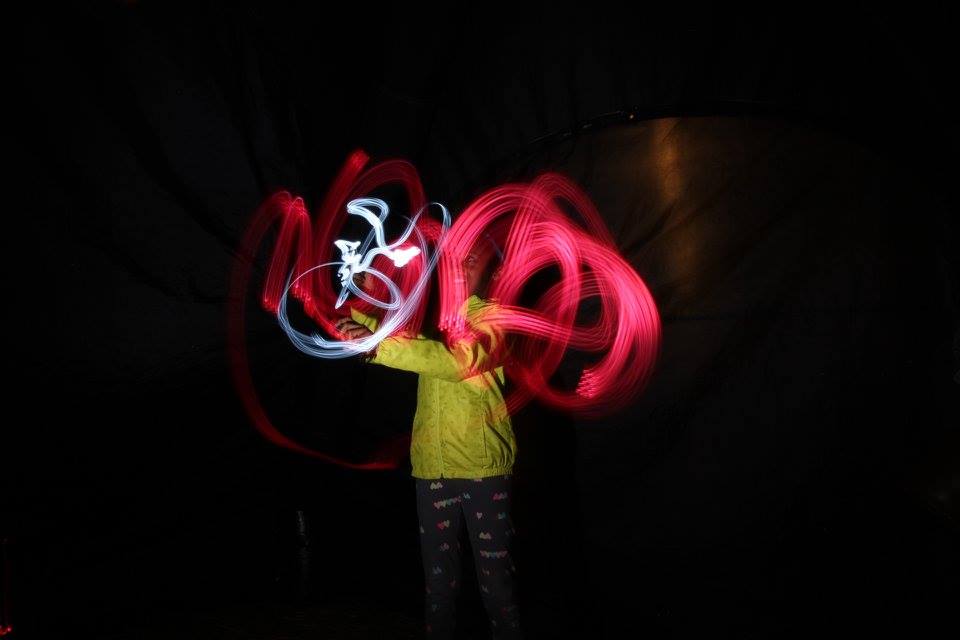 Interactive "light painting" with maker-educators FutureMakers (fresh from Light City!)
Get ready for light painting with LED brushes at Taste the Arts! You'll even be able to email your creation home!" —Matt Barinholtz, FutureMakers

Indian classical dance performance by NRITYA
I have had the opportunity to be a performer at several Taste the Arts over the years, and I am excited to be a part of the 10th Taste the Arts gala," she said. "When my students perform with me at the gala, it is a wonderful experience for them as they get to showcase their talent and culture through their performance to the guests. It is almost as if they are cultural ambassadors." —Lakshmi Swaminathan, NRITYA, as quoted in the article "Tasty fundraiser hits the Hippodrome" on Avenue News.com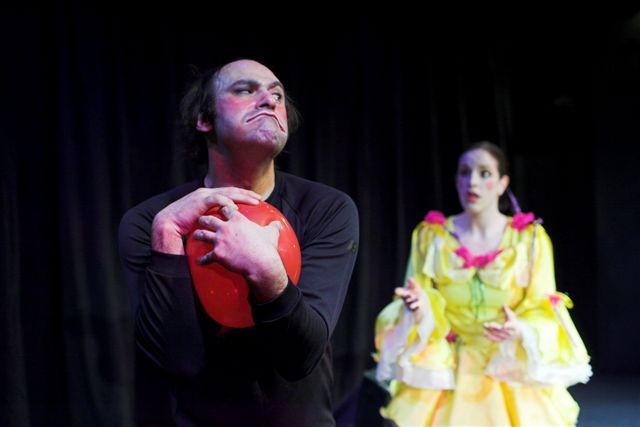 Pantomime theatre from DC's award-winning Synetic Theater
The Magic Balloon is a series of hilarious sketches synthesizing music, ballet, clowning, and audience participation. At Taste the Arts, you'll discover the art of acting without words and open the door to your imagination. 'Balloon' tells a wonderful story of a traveling actor and his magical trunk of tricks and toys." —Tori Bertocci, Synetic Theater
Plus:
Acoustic roots and blues music by Curtis Blues
Screen painting with John Iampieri
Performances by Thomas Jefferson Elementary/Middle School's String Ensemble and Kindergarten ballet dancers
Kevin Martin of Rockcreek Steel Drums performing with students from the Holistic Life Afterschool Program at Robert W. Coleman Elementary School
Taste the Arts also includes a live and silent auction with one-of-a-kind items and experiences and an awards ceremony honoring Maryland's arts-in-education leaders, including 2016 Artist of the Year Jamaal Collier, who has more than a decade of professional experience facilitating Hip Hop workshops and live performances across the state.
"I'm thankful to have an effect on kids' lives and for the effect they have on me. Every human has talent. YA helped me to build skill within that talent. I have become a better artist because of YA." —Jamaal Collier, 2016 Artist of the Year
Tickets are only $100 and ensure high-quality art experiences for Maryland schoolchildren. We're expecting hundreds of artists, educators, and arts supporters in attendance and hope to raise $150,000. Get your tickets now!
—
Can't make it to Taste the Arts?
You can still be part of our fundraising efforts by bidding on some fantastic items in our online auction—happening now through Thursday, May 5. There are still a bunch of great items available with low or no bids, and several new items were just added this week!
Categorized:

News

Tagged:

Baltimore City, Curtis Blues, dance, FutureMakers, Hip Hop, Jamaal Collier, John Iampieri, Kevin Gift, Kevin Martin, Max Bent, Music, NRITYA, Peabody Institute, percussion, Rockcreek Steel Drums, steel drum, Synetic Theater, Taste the Arts, theatre, Thomas Jefferson Elementary Middle, visual art, Wendel Patrick

By Sherion Cosby, Theatre and Television Production teacher at Westland Middle School
Middle school is an awkward stage when you don't know who you are sometimes. I believe that theatre has a special ability that allows students room to breathe and learn about themselves. So many of my middle school students—even some of my high school students—need this space. They are body-conscious and hair-conscious and wondering, "Am I good enough?" and, "Do I fit in this clique?" But when they step on stage, theatre helps them let go of these worries.
Young Audiences ensemble Synetic Theater recently completed a residency at Westland Middle and it truly was an awesome experience for the students to see role models who exhibit a carefree but committed attitude in theatre. The actors from Synetic showed my students that they can step out of themselves and go ahead and do their thing. It brought them so much freedom.
I knew of Young Audiences and reached out to them because I knew I had a wonderful group of eighth graders who I wanted to expose to another level of theatre through a residency program. I wanted them to look at theatre the way professional actors do and experience different methods and styles. I also wanted to include the sixth and seventh graders in the residency because I was hoping to whet their appetite for theatre. I wanted to build that desire to participate in theatre at school. I wanted them to see that it is not just fun—that there is skill involved.
Synetic taught students that they should think of their bodies as their acting instruments and introduced theatre exercises that focused on warming up the body. Students no longer saw acting as just walking on stage and reciting lines. With Synetic, they had to think of warming up the neck and the head and the eyes and the legs. During these exercises, students also practiced concentration and mindfulness.
See more photos from the residency here!
Synetic worked with students on movement and characterization. I wanted my students to have the latitude and freedom to be someone other than themselves on stage. It is hard to overcome the fear of rejection from their peers when trying something new, but Synetic was able to pull them from where they were to a new place. As a teacher, it gave me what I needed in terms of getting students to step outside themselves. Synetic made my job so much easier.
At the start of the residency, I was concerned about one student, Matthew*, who is a talented athlete. I worried that he would be hard to engage in the program because he did not identify himself as an actor. During the program I saw Matthew change when he saw the male actors from Synetic demonstrating the theatre exercises. The actors also singled him out with praise during the various activities, saying, "That is really good. I like that. Keep doing that." Matthew has totally changed since this experience. He can't wait to get to theatre class now. He has come to see himself in a new light—he is not just an athlete but an actor, too.
During the residency culminating event, the sixth, seventh, and eighth graders all had a chance to demonstrate what they had been working on with Synetic in front of their classmates and parents. After they saw the feedback and applause from the audience, my students walked out of the media center like they had just delivered the best performance in the world. They were thrilled with what they accomplished in such a short period of time.
In theatre class students build relationships and bonds. They know that it is an environment where they can truly be themselves. They can express themselves and no one will judge them. They can be silly and ridiculous, and no idea is crazy or dumb. Because of this residency we were able to expose more students to the power of theatre, especially those who may not have opted to take a theatre class before this experience.
It is great to be able to rely on resources and partners like Young Audiences to reach the goals that you have in mind for your students, and that is exactly what happened with this residency. It took my kids to a place where they are comfortable being on the stage and outside of themselves.
Learn more about Synetic Theater and their program offerings here.
*Names of students have been changed to protect their privacy.