It was a summer filled with activity, singing, dancing, reading, creating, and sunshine. We witnessed the excitement of mastering new skills and discovering new talents. We felt the calm of classrooms illuminated with only the rays of light peeking in from behind drawn shades, students enveloped in peace, quietly drawing, ink and graphite on white paper.
When families initially enrolled their children in our Summer Arts and Learning Academy, we asked them why their child was interested in participating. Many stated that their children were creative and hoped that through the program, they'd be able to enhance their skills. Others emphasized the integrated academics or latent benefits of the arts. Some registrants celebrated the availability of the arts and educational summer program, as these opportunities are limited in Baltimore City.
Did our Summer Arts and Learning Academy live up to families' expectations? Culmination ceremonies came to a close, classrooms were disassembled and packed up for next year, and students prepared for their next summer adventures. We asked parents and families if they'd give us feedback about their experience by filling out a survey. Their responses poured in- 413 of them to be exact. We discovered that in Summer Arts and Learning Academy, parents watched their children not only learn, but grow and thrive artistically, emotionally, and academically.
When asked about any positive changes they noticed in their kids, one parent replied, "An eagerness to attend school. IN THE SUMMER! Who knew?!"
87% of families who completed surveys told us that their child found something new that he or she has fun doing. "My son began to enjoy sewing and dancing," one parent told us. Another let us know that her grandson was very proud of the work he did in ceramics class. "He usually gives me all of his drawings and art projects, but he kept his claywork for himself."
Even when one particular art form grabbed a student's interest above all others, the children in Summer Arts and Learning Academy developed a deeper appreciation of and openness to all art. Students discovered that flexibility leads to new passions, discovery, and opportunity. "I learned that I am exceptionally good at ceramics. I knew I would like it but I didn't know I would actually be good at it," a rising sixth grader told us. "She was disappointed that the Coldstream Park site didn't offer theatre for older kids," her dad explained. "We're working on 'rolling with it,' though, and she ended up really loving African Dance and Ceramics. She would never have known, otherwise."
Parents told us that their kids were excited to get to the academy every morning, on time. When families reunited in the afternoons, kids would talk and talk about everything they did that day. When asked about any positive changes they noticed in their kids, one parent replied, "An eagerness to attend school. IN THE SUMMER! Who knew?!"
Upwards of 80% of parents who responded told us that they noticed an increase in their child's reading and math skills. With this strengthening of skills, their children became more confident. Of one student who enjoys writing poetry, we were told, "she will now actually share her writing with others." Many families reported their children not only enjoying reading but choosing to read books over watching television. Still others described students proudly reading on their own and teaching younger siblings what they had learned.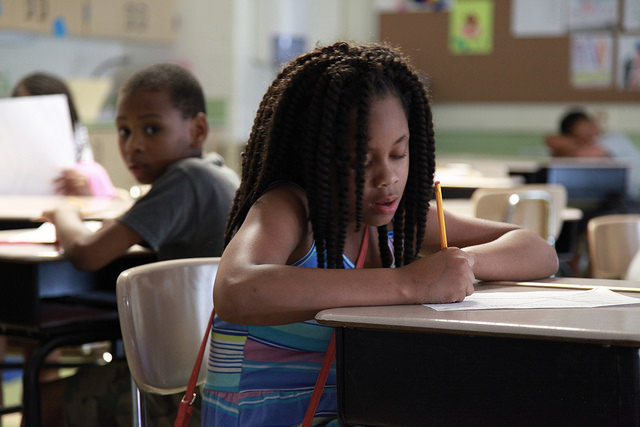 The positive changes parents noticed in their children exemplified 21st Century Skills, a set of higher order skills that have been identified by educators and business leaders as being critical to a person's success in careers, in college, and as a citizen. These are skills that typically cannot be measured through standardized testing and include critical thinking, collaboration, communication, and creativity.
Through Summer Arts and Learning Academy, students were introduced to many new ways of thinking, seeing, and expression. They learned to look at things from different perspectives through the eyes artists, characters in literature, and through new friends, which made their own experiences more joyful and meaningful. Children embraced their curiosity, asking questions, exploring, and researching independently. "My daughter is better able to integrate her love of arts (fun) with learning (not as much fun) and see ways to make learning something that's both fun and something she can accomplish," one mom told us.
Families described their students as being more social, friendly, outgoing, and connected. One student told her mom that she "enjoys being a loving and caring friend." Another student "wants to take care of the neighborhood." Students discovered that they liked working in groups and parents thought their children were now better able to deal with conflict. Through collaboration, the kids learned how to communicate, compromise, and achieve a common goal. They learned to 'roll with it', an enviable and necessary skill for 21st century children and adults alike.
All summer long, kids and families made their way to one of seven city school libraries, each one beautifully renovated as part of The Weinberg Foundation's Library Project to take part in SummerREADS, a free literacy initiative that provides six weeks of drop-in programming for Baltimore City students, grades K through 8.
The host schools and libraries offered safe and welcoming spaces where students participated in literacy workshops and arts enrichment with teaching artists as well as enrichment activities with special guests including Art with a Heart, Maryland SPCA, The Maryland Zoo in Baltimore, and The National Aquarium.
Every week, YA teaching artists introduced students to new experiences. Some learned to make music using their bodies with beatboxer Max Bent while others used lines, shapes, and shading to draw bunnies, snakes, and slugs with Brittany Roger of The Drawing Zoo. From jazz vocalist Renèe Georges, they learned about braille and how the late, great Ray Charles overcame adversity. They stitched colorful portraits of home with textile artist Pam Negrin and used what they learned about composition and digital photography from artist Christina Delgado to capture images of their library, teachers, and classmates. Actor Katherine Lyons gave students the tools, space, and permission to pretend, allowing even older children to travel wherever their imaginations would take them.
And through all of these art activities, young students strengthened their literacy skills, their vocabularies, and even their math skills. As they wrote songs, they considered the division of time when deciding how beats would fill their measures. Students explored new adjectives to best describe the textures and patterns they set out to draw, and they learned many many new ways of communicating- through art, through song, through dance, and through touch by learning the braille alphabet.
Perhaps most of all, students in SummerREADS learned that the library is a space for them. The library is open for them to use, to learn in, to explore, and to grow in. It's a place where magic happens, not only in books, but in minds and hearts. It's a place that challenges your ideas and is as good at surprising you with facts as it is at mesmerizing you with fiction. They learned that the library is a place where they want to be and even in summer, its doors are open.
Registration for SummerREADS 2018 is now open! This year, the program will expand to nine school library sites and operate Monday through Friday. SummerREADS programs are geared toward students in grades K-3 and their families, although the library is open to all Baltimore City School students in current Pre-K-8th grades. Learn more and register today at yamd.org/summerreads.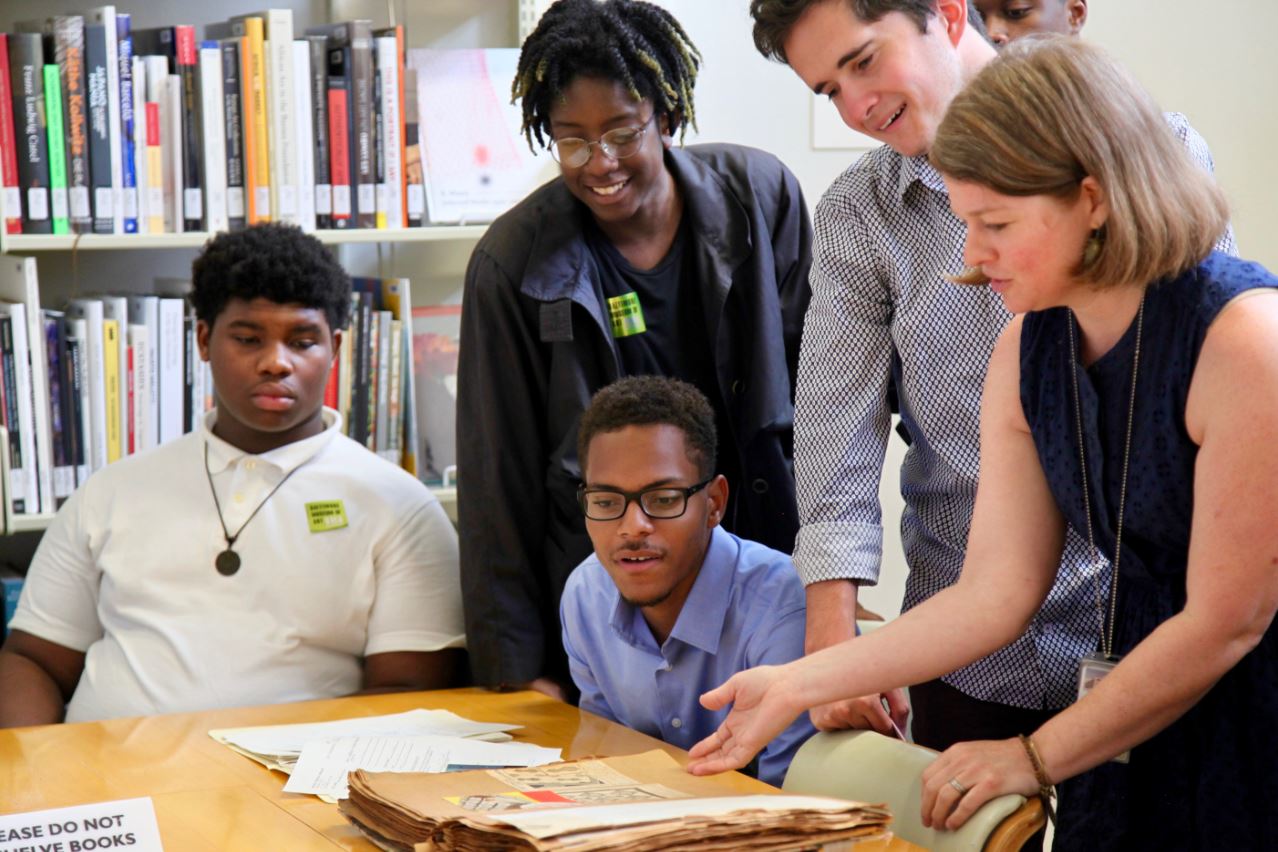 Written by Stacie Sanders Evans
President and CEO, Young Audiences / Arts for Learning
I love watching students memorize fractions by performing a dance routine or recall math facts through a song. Or marveling at a mural created by students to honor the important women and their contributions to science that they studied. I smile from ear to ear watching students in our Summer Arts & Learning Academy light up after making new connections using illustration, music, or poetry.
Every day across Maryland, I am reminded how arts-integrated educational experiences help students understand academic content. The joy and excitement that comes from not just seeing and hearing but by creating and doing, makes content interesting, relevant, and easier to understand.
Arts integration extends that joy and excitement beyond the classroom and into students' lives. The arts help them see the world differently through new experiences, expanding their perspectives while testing new approaches.
That's why this summer I was inspired to watch a group of rising high-school seniors grow and learn through arts opportunities outside of the school year. The Bloomberg Arts Internship Program just completed its inaugural summer in Baltimore, graduating 25 Baltimore City Public School students from the program.
The interns each completed six-week paid internships at 14 of the city's leading arts and cultural organizations, including:
Baltimore Center Stage
Baltimore Museum of Art
Baltimore Symphony Orchestra
Center for Innovation, Research and Creativity in the Arts (CIRCA) – UMBC
Dance & BMore
Everyman Theatre
Hippodrome Foundation, Inc.
Maryland Film Festival
Maryland Institute College of Art (MICA)
Maryland Public Television
Peabody Institute of The Johns Hopkins University
Port Discovery Children's Museum
The Reginald F. Lewis Museum of Maryland African American History & Culture
Sheridan Libraries and University Museums, Johns Hopkins University
Interns worked hands-on, three days a week at cultural organizations and participated in field trips and professional development on the other two. Young Audiences had the honor of managing the program, the rigorous application/selection process, and professional development along with our partner, the Greater Baltimore Cultural Alliance (GBCA).
Excitement, pride, and curiosity filled the faces of 25 rising Baltimore City high school seniors earlier this month as they graduated from the program. The feeling was contagious. Parents, friends, teachers, and mentors looked on as interns told stories of their experiences, described projects and tasks they were assigned, and the impact it all had on their plans for the future. Some found passions they didn't know they had. Others refined interests and built skills that will help prepare them to reach goals already set. All of them built important connections and relationships in the arts and cultural community.
The Bloomberg Arts Internship program is a reminder of so many things we learn through our work: that education extends beyond the classroom, that learning can (and must) happen year round, not just between September and June, and that we need to create these non-traditional opportunities for students to grow academically and personally. The arts open minds and inspire passions that last lifetimes. These programs plant those seeds for our children.
Just as I see the powerful impact of arts integration activities in school settings, I saw it this summer throughout Baltimore, as Baltimore's Bloomberg Arts Interns discovered the world – and themselves- through their experience.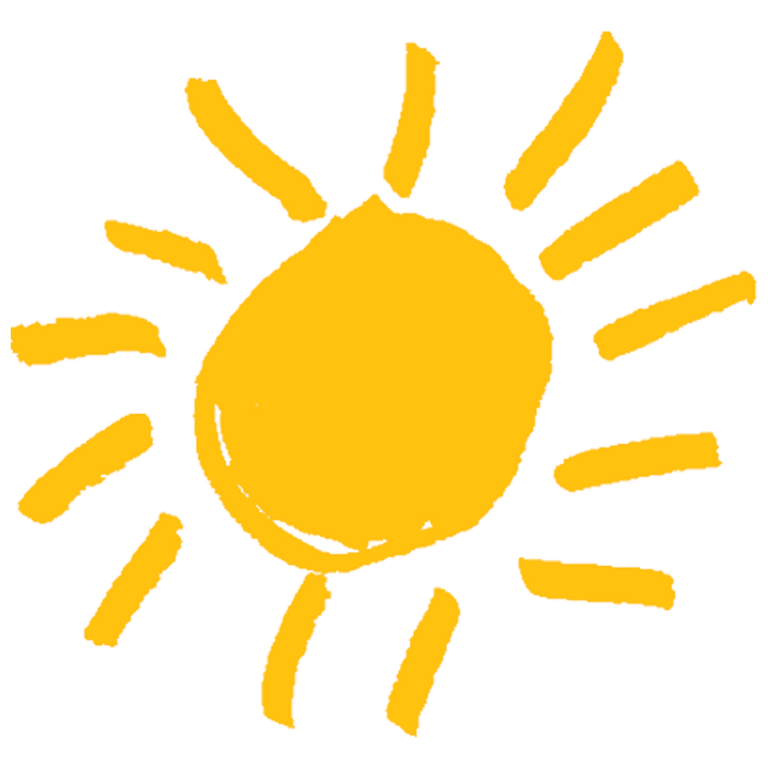 See more images from throughout the program on our Flickr page.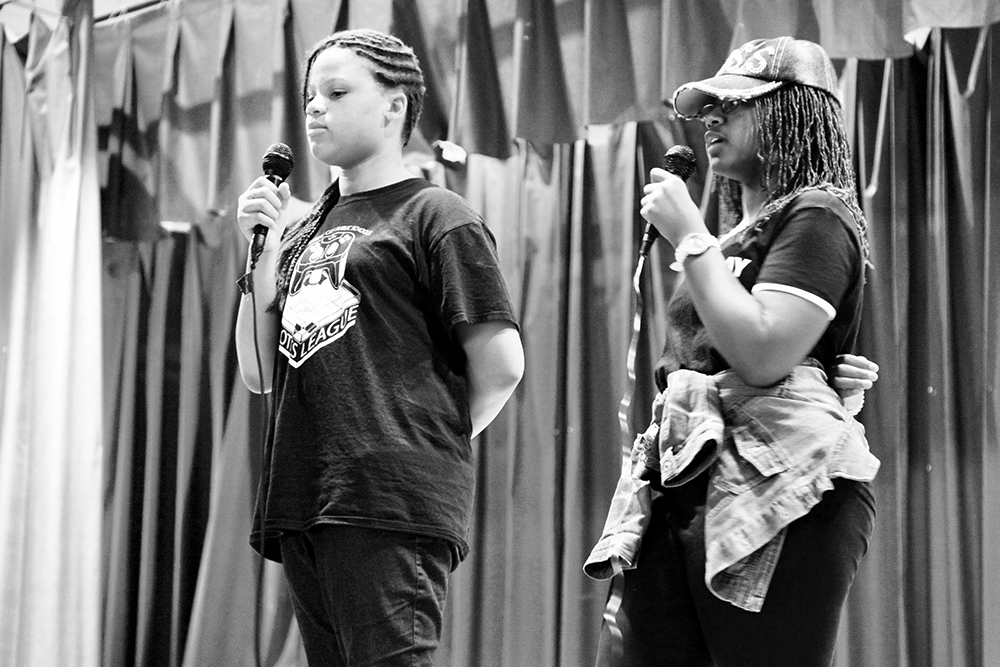 Baltimore City School students closed out a summer of creativity and arts-integrated education with performances and visual art exhibitions at Young Audiences Summer Arts and Learning Academy. The academy's culmination events were an opportunity for students to showcase their art forms and what they learned to family and friends. 
The Summer Arts and Learning Academy took place over five weeks, giving students from Title 1 schools in Baltimore City a free, daily opportunity to explore art forms with teaching artists while improving literacy and math using hands-on, arts-integrated learning techniques. They wrote songs to memorize grammar rules, learned dances to recall fractions, and immersed themselves in a multitude of art forms, making literacy and math concepts stick. The third annual academy had children and staff laughing, learning, and inspired.
This kind of summer engagement with the arts is proven to have a significant impact on kids' education. In Summer Arts and Learning Academy, classroom teachers and teaching artists work together to continue to build momentum while stemming summer learning loss, or the loss of academic knowledge over the summer months. According to a study last year by Baltimore City Schools, students in 3rd-5th grade attending the Summer Arts and Learning Academy avoided summer learning loss, and in many cases, gained ground on their national peers in literacy and math.

The culmination events, held at Thomas Jefferson Elementary/Middle, Coldstream Park Elementary/Middle, James Mosher Elementary, and Gardenville Elementary, put students on stage to showcase the art they created at the academy for parents, teachers, friends and family. Here is some of what we saw.
Two students from YA roster artist Femi theDrifish's spoken word poetry class read aloud their own inspiring words. They expressed the challenges caused by bullying through their writing, moving the audience with their heartfelt performance.

A larger group of students performed African dance on stage as their teacher, YA roster artist Ssuuna, led an accompanying rhythm section. A dance circle broke out at the end as students entered and showed the audience their skills. Cheers, laughs and applause filled the auditorium.
Music, poetry, and theater graced the stage as another group performed a chapter from a short story they read during the Academy. Kids performed as trolls and goats while their teacher, YA roster artist Drew Anderson narrated. Positive energy filled the room.
And that's only a taste of the dozens of performances that took place at culmination events around the city. Watching students light up and enjoy learning with the infusion of arts experiences is remarkable. We can't wait for next summer.
You can view images from all four of our summer sites by visiting our Flickr page. More information about Summer Arts and Learning Academy can be found on our website.
Written by Barbara Krebs,
Young Audiences volunteer and Sunburst Society member
Seedfolks. Bizz Buzz. These are just a couple of the new things I learned about when I visited the Summer Arts and Learning Academy at Thomas Jefferson Elementary/Middle School in Baltimore.
And learning through the arts is the whole point of this summer academy, now in its third year of operation. Young Audiences/Arts for Learning, in partnership with Baltimore City Public Schools, operates four of these academies at schools throughout the district as part of a system-wide arts-integrated strategy to reduce summer learning loss in literacy and math. Approximately 1,144 kindergartners through fifth graders take advantage of this free, fun-filled educational opportunity. 
My first stop was to meet Site Director Kristin Taylor who manages the program at Thomas Jefferson. As we headed to the first classroom of fifth graders, she enthusiastically filled me in on the size of this particular academy (280 students), its average daily attendance (250 students), and the benefits provided at every site to help parents and kids (after-school care until 6:00 pm and free breakfasts and lunches served every day to each student).
As we walked through the halls, student-created posters, snippets of conversations, and the sounds of music offered glimpses of the learning that was taking place.  
I entered the fifth-grade classroom of Ms. Paige and visual artist Mama Sallah just in time to watch a production of a chapter from Seedfolks, a book that shows how a neighborhood is transformed as people from different cultures interact in a garden. After the first group performed, I got a chance to ask Kenaya, one of the student actresses, about the book.  She explained to me that each chapter of the book focused on a different character. The classroom had been divided into groups, each assigned to act out a different chapter of the book. These groups were to then silently act out what the narrator was reading.  
Kenaya's group focused on Kim, a Vietnamese girl from the first chapter. The story starts with the girl staring at a portrait of her father. While one student narrated, others acted out the parts of Kim, the father's portrait, and even more characters as the action moved into the garden Kim had planted.
I enjoyed watching their attention to the story and how each child handled their role, whether it was bending down to dig in the "dirt" or, like the young man playing the role of the portrait, staring silently into space, giving no indication that he was anything other than a photograph frozen in time. These were serious actors, hard at work.
The next classroom was quite a contrast. Ms. Chase and hip hop musician Jamaal "Mr. Root" Collier were teaching math to a mixed classroom of fourth and fifth graders, and I had arrived in time to witness a game of Bizz Buzz. The children formed a large circle in the room, then took turns doing math calculations in their heads, making sure their answer was either a multiple of three or five. Emotional sounds quickly filled the room: Squeals of excitement for the game, celebratory cheers as someone answered correctly, silence filled with tension and pressure as someone struggled to find the right number, and supportive classmates whispering, "You can do it!" and "You got this!"
I have to admit I never did quite get the idea of when you yelled, "Buzz!" or "Bizz!" instead of a number, so I guess I'm going to have to admit that I am NOT as smart as a fifth grader. Luckily, they are!
The next classroom was filled with third graders who were also working on math. However this time the class focused on word problems and measurements. Without the drama of Bizz Buzz, this classroom was much quieter with children working at their desks. As I wandered around the room, one outgoing and cheerful girl, Mikhia, came up to me.  I probably looked a little lost because she explained to me what was going on – how they were learning about different cultures.  I asked her if she liked the Academy, and she grinned broadly and nodded her head, yes.  
"What do you like about it?"
"The teachers," she answered without hesitation.
"What do you like about them?"
"They are nice, loving, and helpful.  I'm learning so much this summer!"
The last classroom I visited was composed of first graders.  I noticed a colorful picture on one boy's desk of a volcano with a person going up the side of it and asked him about it.  "Who's that?" I asked, pointing to the person.  
"That's me," Donald answered.
At that point, we were interrupted as it was time to line up for lunch.  But before he left, I got another opportunity to ask him about his work. "Why are you walking up the side of the volcano?" I asked. He seemed a little confused but answered gamely, "I'm not walking, I'm flying."  
"Oh," and now it was my turn to be a little confused.  "You must be very powerful to fly."  
By now the girl in line behind him decided she had to help this poor confused person. Explaining patiently but emphatically, she corrected me. "It's not powerful. It's imagination!" At which point, I learned that their classroom was focusing on stories that dealt with imagination. So, yes, flying makes perfect sense. I'd rather fly over a volcano than walk up it, too!
As the children headed off to lunch, I thought about my first morning at Young Audience's Summer Arts and Learning Academy and all the kindergarten through fifth-grade pros who had guided me through the learning process. I realized I had learned a lot, too.  
For example, I learned that reading and acting out the story is a powerful way to concentrate on both the characters and the narration. I learned that math can be extremely riveting and exciting. I learned that different cultures can guide your math skills. And I learned that I need to let my imagination soar. But most importantly, I learned that combining arts with learning is fun – and effective – and that's why the kids love it.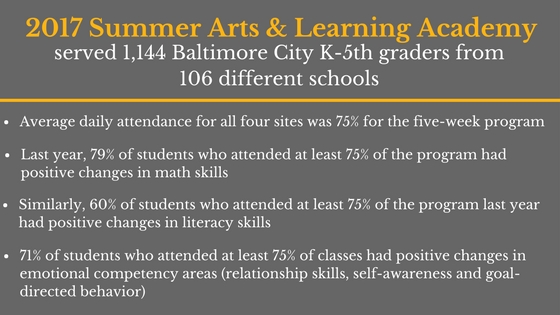 We all know that artists can change the world. The Summer Arts & Learning Academy is proof of that. The Teaching Artist Institute (TAI) helps give artists the tools they need to do it.
"Participating in TAI allowed me to look past what was most commonly done, embrace my artistic instincts, and focus on what really matters," said Maura Dwyer, one of the Teaching Artist Institute's newest graduates. "Instead of teaching students how to paint, I am teaching them how to think visually."
During the course of the programs, artists worked with classroom teachers to design arts-integrated and Common Core-aligned fine arts programs for schools. Each TAI team designs and implements an artist-in-residence program in which teachers gain arts skills and artists gain valuable teaching skills. Topics such as classroom management strategies, designing, writing, and teaching artist-in-residence lessons, and educator needs are covered, as well as opportunities for field testing and feedback.
Congratulations to the following artists and teacher partners who completed the TAI seminars in May 2017!
Next summer we are going to need even more qualified teaching artists to work at our academy. Apply to the Teaching Artist Institute by Friday June 9 to be trained and considered for summer 2018! New artists who successfully complete TAI, graduate from the program, and meet additional requirements, will not only be hired for our summer program, their tuition will be reimbursed!
Baltimore students in Young Audiences Summer & Learning Arts Academy Outperform Peers
Baltimore City Public Schools students who participated in a new arts-related summer academic program from Young Audiences avoided summer learning loss and, in many cases, gained ground on their national peers in standardized testing, according to evaluations released Tuesday. The new findings showed potentially groundbreaking progress in tackling summer learning loss, a chronic challenge facing public schools.
The results, confirmed in two separate studies involving nearly 800 students, are significant because summer learning loss – particularly among students at or below poverty level – is among the most difficult challenges facing the Baltimore school district and other high-poverty schools across the country. During summer, students typically fall below where they ended the previous grade, setting them back as they start a new school year. In fact, a 2013 National Summer Learning Association (NSLA) survey of 500 teachers found that 66 percent reported the need to spend three to four weeks re-teaching students course material at the beginning of the year. Another 24% reported the need to spend five to six weeks doing the same.
"City Schools has enjoyed a great partnership with Young Audiences, not only during the school year but also the past two summers," said Dr. Sonja Brookins Santelises, chief executive officer of Baltimore City Public Schools (City Schools). "During the summer, Young Audiences reinforces key math and reading concepts through the arts and creative activities – and we're pleased with the results we've seen. When students participate in summer learning programs that help them move ahead or reduce learning loss, they start the school year off stronger."
The Young Audiences Summer Arts & Learning Academy (SALA), run by the Baltimore-based arts-in-education nonprofit Young Audiences of Maryland in partnership with City Schools, was free for students and held at four sites across the city: Gardenville Elementary, Thomas Jefferson Elementary/Middle, William Pinderhughes Elementary, and Fort Worthington Elementary/Middle. Eighty-eight percent of the participating students were from high-poverty Title I schools.
"These results were a pleasant surprise given that we generally expect that students will lose ground over the summer," commented Dr. Marc L. Stein, Associate Professor at the Johns Hopkins University School of Education, who conducted a separate program evaluation for Young Audiences which looked at participating students' academic skill and social-emotional development. "The Young Audiences summer program combines many of the best practices of summer learning programs and appears to be a promising model. These findings deserve to be investigated more rigorously to find out how and for whom the program appears to be working."
"This is not your typical summer school program," said Stacie Evans, Executive Director of Young Audiences. "We taught literacy and math through the arts every day and instruction was collaboratively taught by teaching artists and teachers specifically trained in arts-integration methods. If you walked into one of our classrooms, you might have seen students using hip hop music to help solve word problems in math, or creating dances to summarize and sequence main events in a story."
The Baltimore City Public Schools evaluation found:
For math, statistically significant results showed that students in grades 3-5 who regularly attended (defined as attending at least 75% of the program) the SALA improved 1.8% percentile points in national student rankings on i-Ready standardized testing from the spring of 2016 to the fall of that year. That compares to a decrease of 2.8% percentile points for city schools students who did not attend any summer programming.
In reading, SALA students in grades 3-5 with regular attendance fell only .8% percentile points while students who did not attend any summer programming fell 2.1 percentile points upon returning to school in the fall.
Results for all grade 3-5 students regardless of attendance rate showed SALA attendees falling just .3% percentile points in math and .7% in reading. These were significantly smaller losses than students with no summer programming (down 2.8% in math, down 2.1% lost in reading).
In literacy, only 3% of the students in grades K-2 attending SALA did not meet their benchmark goal (the empirically derived target score that represents adequate reading progess1) on the standardized DIBELS assessment in the fall after returning to school compared to 8.1% of students not attending any summer programming not meeting the benchmark.
Young Audiences external program evaluation found:
79% of students who attended at least 75% of the program and who took pre- and post-tests had a positive change from the first to the last week of the program on a curriculum based measure of mathematics.
Approximately 60% of students who attended at least 75% of the program and who took pre- and post-test writing prompts showed positive change in their structure and content of their writing.
71% of students who attended 75% of the program and were administered pre- and post-assessments showed growth in at least one out of three social emotional competency areas over the course of the program. The social emotional competencies studied were relationship skills, self-awareness, and goal directed.
"The arts offer an extraordinary opportunity, particularly during the summer, to reignite the joy of learning and to set young people on the right course to start the school year strong. These impressive results from Young Audiences mirror findings of the landmark Wallace Foundation study showing that elementary school students with high levels of attendance in high-quality, voluntary summer learning programs can experience benefits in math and reading," commented Matthew Boulay PhD, National Summer Learning Association founder and interim CEO.
Eric Harrell, father of 9 year-old Academy participant, Aria Harrell, said "Before this academy, I could tell that my daughter was struggling in math. By using the arts she was able to learn math in a different way-a way that worked for her. She has so much more confidence in her math class."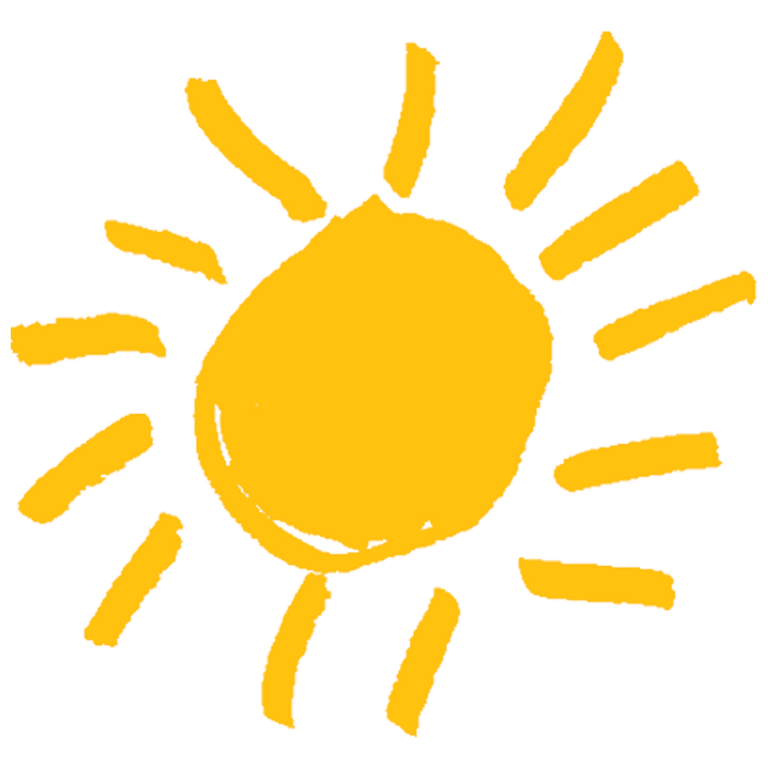 1 "Dibels Next Benchmark Goals and Composite Score, " Dynamic Measurement Group, Inc. (December 1, 2010). https://dibels.uoregon.edu/docs/DIBELSNextFormerBenchmarkGoals.pdf
Links to complete City Schools and Young Audiences Evaluations:

YAMD evaluation
Young Audiences' Summer Arts & Learning Academy is funded by Baltimore City Public Schools, The Abell Foundation, The Family League of Baltimore with the support of the Mayor and the City Council of Baltimore, The Alvin and Fanny B. Thalheimer Foundation and individual contributions to Young Audiences. All participants are students at a Title I Baltimore City Public School.
Categorized:

News, Press Releases, Summer Arts & Learning Academy, Summer Learning

Tagged:

arts integration, Baltimore City, Baltimore City Public Schools, ceramic art, creative learning, dance, fiber art, filmmaking, Hip Hop, movement, Music, National Summer Learning Association, painting, percussion, Piano, playwriting, poetry, singing, songwriting, sound production, spoken word poetry, STEAM, Summer Arts Academy, Summer Arts and Learning Academy, summer learning, summer learning loss, summer learning slide, summer slide, teaching artists, theatre, visual art
 
A reflection from Valerie Branch, professional dancer, master teaching artist, and YA roster artist, on the triumphs (and challenges) of teaching Summer Arts and Learning Academy kindergarteners math and literature through dance with her teacher partner, Sara Myers.
"If we stay true to our art form, and what we know about our art form, then the students have an active and engaging educational experience where they are learning, processing, and applying information.
At this year's Summer Arts and Learning Academy, I was partnered with elementary school teacher, Sara Myers, at William Pinderhughes Elementary/Middle School in West Baltimore. Together, we taught kindergarteners math and literacy through dance and movement. I love working with this age group because it reminds me that we are all multi-sensory learners, it doesn't just take one mode of teaching/instruction to help students learn.
In our arts-integrated math lessons, we created Number Bonds in motion to help the students gain a higher understanding of addition and subtraction. Students were able to break the number apart to figure out what two numbers it would take to create / get to that number; they were also able to put two numbers together and process the final product.
It's a fun and magical thing to watch the brain work and watch the students process and apply information learned. I saw students raise their hands for an answer – give the wrong answer – and not be afraid to use their brains to ultimately find the correct answer. I saw students learn about and apply their knowledge of contrasting words in their physical bodies, and they created dances that were a representation of these words.
Working with Ms. Myers was an awesome experience for me as a Teaching Artist. I loved that she always had new fresh ideas, and wasn't afraid to try new things with our students. It's so important to trust your teacher partner and build a strong collaborative relationship. If the students sense that you are not able to work together and respect one another, they will continually challenge that relationship. Be open, but also don't be afraid to give your ideas and to take risks.
"When we're fully engaging with the students, moving throughout the room, using all of our resources and allowing the students to take ownership of their learning — that is when we are having the best time together, and when the students are learning the most.
When we're fully engaging with the students, moving throughout the room, using all of our resources and allowing the students to take ownership of their learning — that is when we are having the best time together, and when the students are learning the most. I appreciated that Ms. Myers was open and willing to have those experiences with us! However, it was important for us to be in tune with the needs of our students, to challenge them to push beyond their comfort zone, but also to know when they simply needed a break.
In the afternoon, Academy teaching artists have the opportunity to share their art form with students during artist-led Arts Explorations classes. These daily classes gave students the chance to delve deeper into dance and movement.
Zoe, a student from my last Arts Exploration class, came to me very shy and almost afraid to shine. I challenged her to push past her comfort zone and be proud of her individuality. There were times during class when she would simply shut down. However, I continued to work with and encourage her, and it was amazing to see her classmates also supporting her.
Our ultimate goal in this Arts Exploration class was to create a dance about friendship, a dance we would later perform during a culminating event on the last day of the Academy. Through perseverance and her ability to trust herself, she was able to obtain a starring role in the dance, working together with another student to create a duet that began the whole dance.
As with any live performance, even though you make a plan, you simply do not know what is going to happen on the day of the show. On the day of our culminating performance —and in front of dozens of other students, parents, teachers, and artists — Zoe truly rose to the occasion and was a star performer. I was so proud of what she was able to accomplish and to see all our young students working together to create dances. They collaborated, engaged in meaningful discussion with one another, and were able to activate their short-term and long-term memory skills to process information and produce work.
"As with anything we do in life, in our careers as artists, etc., we face challenges. It's how we deal with those challenges that define the person we are and are striving to be."
Every day there was a challenge at the Academy, whether it was too hot in the building, students having a difficult time adjusting, creating an effective lesson structure that engages all students, or making sure that I remained as neutral and open as possible. I think what was remarkable about this whole experience is that we — myself, my teacher partner, and our students — always started each day with a fresh, clean slate. We continually found ways to improve the course of our day and the success of each child.
We encouraged our students to continue to rise above the challenges and try their best in all things. It was simply an awesome experience walking into or leaving the building and have students call out to say "Good Morning" or "Goodbye," and run up to you to give a hug. You know you've positively impacted a child simply by the way they engage with you — even if the events of the day brought some challenges.
Learn more about Valerie Branch or schedule a program
——–
The mission of  Young Audiences' Summer Arts and Learning Academy is to provide Baltimore City Public School students with an opportunity to spend a summer learning from the best teachers and teaching artists in Maryland. Through a dynamic and supportive environment, students developed an understanding of the creative process and 21st Century Skills with an exploration into arts integration that focused on math and literacy. Students had a fabulous culminating event, showcasing their skills in visual art, songwriting, spoken word poetry, dance, piano, drumming, playwriting, fiber art, and filmmaking.
The Academy is funded by Baltimore City Public Schools, The Abell Foundation, The Family League of Baltimore with the support of the Mayor and the City Council of Baltimore, The Alvin and Fanny B. Thalheimer Foundation and individual contributions to Young Audiences. All participants are students at a Title I Baltimore City Public School.
We spoke with several parents of Young Audiences Summer Arts and Learning Academy students for their take on the experience.
What a summer! As we head back into classrooms for this school year, we can't help but reminisce about such a wonderful Young Audiences Summer Arts and Learning Academy. July's free, five week program encouraged 800+ Baltimore City students grades K-5 to explore creation and expression through arts like painting, poetry, dance, filmmaking, songwriting and visual art. Students used arts integration to build skills in language arts and math while exploring and developing their artistic interests.  

Not only did we and our students love the experience, but their parents did too! We spoke with parents to get their take on the Summer Arts and Learning Academy and its benefits for their children:


Albert Fluker, Father of Uriah, incoming 5th grader: A big fan of Summer Arts and Learning Academy, Albert would recommend the program to any parent, highlighting how it encourages free self-expression in public while also allowing for parent-child bonding.

The children get to partake in something they really enjoy and parents have the opportunity to bond  with them while doing it. Together, Uriah and I learned to build a walking robot and attended  a workshop with dancers. It was awesome. I even attended the Artscape performance, where kids had the flexibility to express themselves. They overcame fear and shyness and build confidence to perform in public."


Nikia Smith, Mother of Bailey, incoming 1st grader: Nikia liked the arts-integration and visual approach to teaching at Summer Arts Academy. It helped her daughter open up and focus on topics she was less excited about.
I really like the way the arts were integrated into the academics like math and reading. Bailey is a visual  learner, and she was very excited knowing something fun was coming up at the end of the day. It helped  her focus and practice her math and reading. Additionally, the collective style of teaching and  learning – lots of dancing and singing – had Bailey opening up more throughout the year. I think that's  because of the arts. It really opens the mind!"  
Lorna Ajala, Mother of Tiffini, incoming 6th grader: Lorna and her daughter Tiffini can't get enough of the Summer Arts Academy. She praised how integrating the arts opened her daughter's mind to new possibilities and built confidence.

Summer Arts Academy truly brings out and introduces new possibilities to a child. Tiffini has always  enjoyed artsy things, but she would constantly say she wanted to be a lawyer. Then, when she  experienced Summer Arts Academy and was introduced to various art forms, it really sparked something in her. Now, she wants to be a designer. She was so amazed that she could have these opportunities. I am so glad this program came about!"
Hearing this amazing feedback is why we do what we do. The arts can have a life-changing effect on a child, and integrating them with education has benefits in and out of the classroom. It builds confidence, encourages expression, and introduces kids to new possibilities.
See more photos from the Summer Arts and Learning Academy on our Flickr!
To learn more about the Summer Arts Academy or how Young Audiences can reach your child or classroom, click here.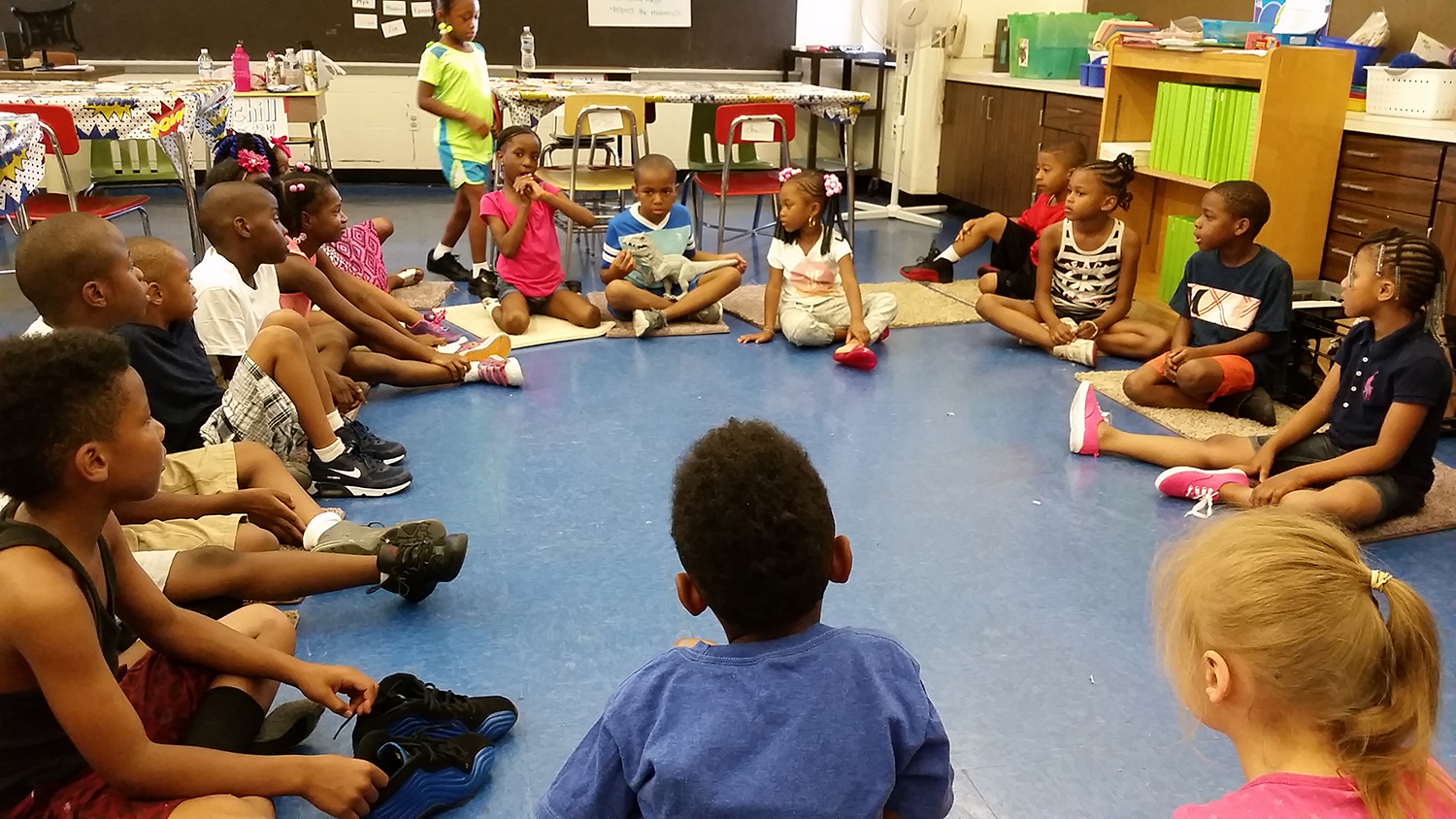 A post from Young Audiences Executive Director, Stacie Sanders Evans
Today, we visited one of our Summer Arts and Learning Academy sites at William Pinderhughes Elementary Middle School. The first classroom we entered had this statement on the board:
Every morning at 9 a.m., a teacher, an artist and their students gather in a small "Crew" as part of Young Audiences' commitment to helping children build relationships and community with one another and their teachers.  It is called Crew because it is based on the belief that we are not just passengers on this "ship," but we are "crew" members playing a role in where we go and how we get there. Crew gives our kids and teachers an opportunity to talk, to listen, and to connect as people.
The violence happening in our city and other cities is not going unnoticed by our children.
At our Academy, we strive to give our children the tools they need to express themselves, push for what they believe in, and build the communities they envision. We believe arts integration helps continue that process.
Young Audiences is not a political organization, so it feels inappropriate for me to make statements on behalf of Young Audiences about our City's and nation's current struggles. However, I will say this:
We are committed to creating safe places for children to reflect, to express themselves, to learn and to grow as people (artistically, academically, socially, and emotionally) through the arts.
Our Academy artists and their teacher partners are providing safe and nurturing places for some of our most vulnerable children to imagine, to create and to realize their full potential.
The posts we have been sharing on Facebook about our work have been inspiring others to reach out with words of encouragement. From one commenter:
"In a time when our society seems to be crumbling before our eyes, the hope and joy created by YA cannot be overstated.  Everyone at Young Audiences should be incredibly proud of being beacons of light to so many children in our community."
There are so many ways that you can be more than a passenger in this city — you can be a part of a "crew" to provide transformative learning opportunities for our young people.
If you would like to learn more about our Summer Arts and Learning Academies, the artists involved, or where the academies are located, please contact Lisa Fritsch at lisa@yamd.org or register to attend a one-hour tour of our offices and mission (what we call our On the Bright Side Tour) this Thursday, July 21 at 5:30 p.m.
______
Young Audiences' Summer Arts and Learning Academy is funded by Baltimore City Public Schools, The Abell Foundation, The Family League of Baltimore with the support of the Mayor and the City Council of Baltimore, The Alvin and Fanny B. Thalheimer Foundation and individual contributions to Young Audiences. All participants are students at a Title I Baltimore City Public School.
This morning, we kicked off our expanded Summer Arts and Learning Academy – a free, five week program immersing 900 City students in a variety of art forms taught by 36 locally-based professional artists. The full-day program welcomes students grades K-5, encouraging imagination, creation and expression through the arts, such as painting, songwriting, spoken word poetry, dance, piano, singing, visual art, sound production, playwriting, fiber art, and filmmaking.
Our kickoff this morning was a blast – welcoming students and their parents to the Academy's four sites with high-energy performances, live music, and vibrant interactive art demonstrations – giving them a preview of the truly unique and empowering experiences to come throughout the next five weeks.
Due to last year's success; with academic gains by students drawing from 93 different city schools—the district asked us to expand the Academy to four sites: Thomas Jefferson Elementary, William Pinderhughes Elementary, Gardenville Elementary and Fort Worthington Elementary.
Working with kids as they discover passions, refine creative processes and integrate arts in their everyday learning is an inspirational experience we and our Teaching Artists look forward to every year. We spoke with a few participating Teaching Artists about their plans and why the Summer Arts Academy is such a great opportunity for students and artists:
Scott Paynter, reggae singer:
I wanted to teach at this year's Summer Arts and Learning Academy to gain more experience working with Baltimore's greatest resource…it's children. My art form helps students express themselves through lyrics, it introduces them to cultures and people they've never encountered before, and it brings life to a classroom environment. Music is like a force of nature. It's everywhere you are if you pay attention."
Bridget Cavaiola, Baltimore Improv Group:
This is such a unique experience to provide our students with collaborative and engaging arts experiences that they may not get to during the school year. The mood and energy are contagious as you get to watch the students engage themselves in something in which they have passion."
Alden Phelps, musician:
My focus has always been on playing with words and the joy of language. Language is the foundation of how we communicate and function as human beings. Students who practice manipulating language, expanding their vocabulary, using rhymes, and counting syllables will better succeed in their regular academic work. Creative thinking opens up new pathways in our brains. There's also a wonderful freedom when a student can express an idea creatively. They synthesize their academic knowledge with skill in the arts, such as using color or figurative language, and the result is far more engaging to them."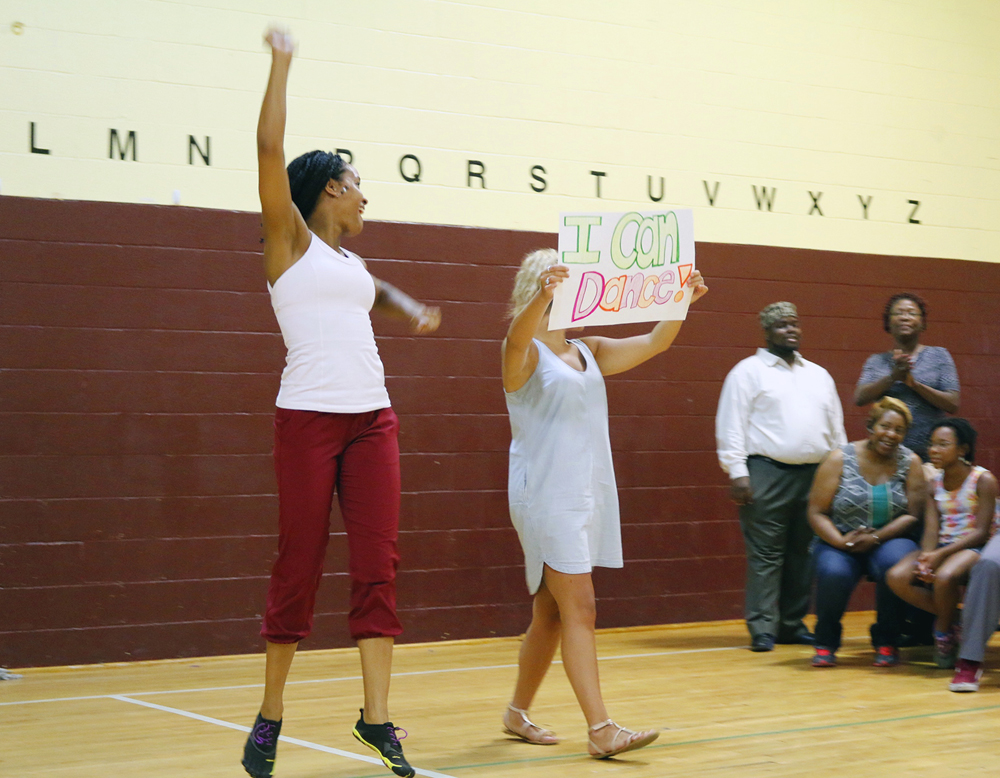 Students will imagine, create and express themselves through the arts, with a chance to concentrate on two art forms. The students even show-off their talents at Artscape, at pop-up performances in mobile art galleries around the city and at the August 5 final culminating event. We can't wait to see the students perform!
After this morning's successful kick-off event, led by teaching artists Valerie Branch and Sean Roberts, at William Pinderhughes Elementary, one parent said:
"I am just so excited to get to see my child perform soon. Seeing what the [teachers and artists] did just now, I know they are in trusted hands. It made me look at my daughter and think yes! This is going to be different, we are so excited! She LOVES art! I can't wait for the workshops too!"
Kicking off YA's Summer Arts Academy at #TJEMS with Femi the Drifish @BaltCitySchools #yamdsummer #SummerLearning pic.twitter.com/C8HwIkJ6MS

— Young Audiences MD (@arts4learning) July 5, 2016
Young Audiences' Summer Arts and Learning Academy is funded by Baltimore City Public Schools, The Abell Foundation, The Family League of Baltimore with the support of the Mayor and the City Council of Baltimore, The Alvin and Fanny B. Thalheimer Foundation and individual contributions to Young Audiences. All participants are students at a Title I Baltimore City Public School.
Categorized:

News

Tagged:

Alden Phelps, arts integration, Baltimore City, Baltimore City Public Schools, Baltimore Improv Group, ceramic art, creative learning, dance, Femi the Drifish, fiber art, filmmaking, Hip Hop, movement, Music, painting, percussion, Piano, playwriting, poetry, singing, songwriting, sound production, spoken word poetry, STEAM, Summer Arts Academy, Summer Arts and Learning Academy, summer learning, summer learning loss, summer learning slide, teaching artists, theatre, Valerie Branch, visual art
by Ken'Niya Baltimore, Young Audiences Summer Arts Academy student
My name is Ken'Niya Baltimore. I am 13 years old and in the 8th grade at Henderson Hopkins. During the summer, my mother told me that I was accepted into Young Audiences' Summer Arts Academy. My face was puzzled because I had no idea I was even signed up. But after I started to learn more about the program, I could not wait for it to start. Before it started, I would take my 5-year-old sister to school and come home. My father was at work, my mother was in school, so I was at home alone, watching TV, bored out of my life.
Before I started the program I did not know there were celebrities here in Baltimore that should be in Hollywood with Taraji P. Henson or Beyoncé — artists like Femi the DriFish or Black Root. These were my teachers!
When I first arrived at the Academy I did not want to talk out a lot or share any ideas that I had in groups. I took poetry, theatre, and hip hop dance.  In my hip hop dance class, I had to dance differently in front of the class which I was not comfortable.  I had to realize that I need to get myself together and be more confident.  Confident.  That word helped me out a lot.  In all the classes I took I had that word in my mind — I kept telling myself that I can do it. I can do it just keep going. In dance class, I told myself I cannot do it, but I knew that, in life, I will always have to try something new so I danced a solo at the Academy's final performance!
My poetry class was my favorite. Femi the DriFish was my favorite teacher because he helped me a lot through my writing by giving me examples and showing me his awesome poems. The most challenging and rewarding thing I did in the Academy was my poem "I am Baltimore." It was emotional because of what was going on my city. I wanted to quit and switch classes but I realized I was the oldest in the class and the younger kids were having the same problem. So I told myself if you quit, they will too. So I pushed myself and everyone else, and made sure we were organized and ready to perform.
I performed that poem at Artscape.
When the program ended I did not want to leave. I wanted to cry and stay longer. I asked the teachers, "Can I come back next year and help as a youth worker?" I already knew that wasn't an option because I would be in the 9th grade and too old for the program, but I told my parents I would find a way to get back there. This experience has impacted my life so much. I now feel great about speaking to a crowd. I feel confident about my tomorrow. I am going to attend City College or Baltimore School for the Arts. I am going to be an actress, writer, producer, and lawyer…and maybe in my spare time a singer.
I hope many kids have the same experience I did at the Summer Arts Academy; it will change their lives too.