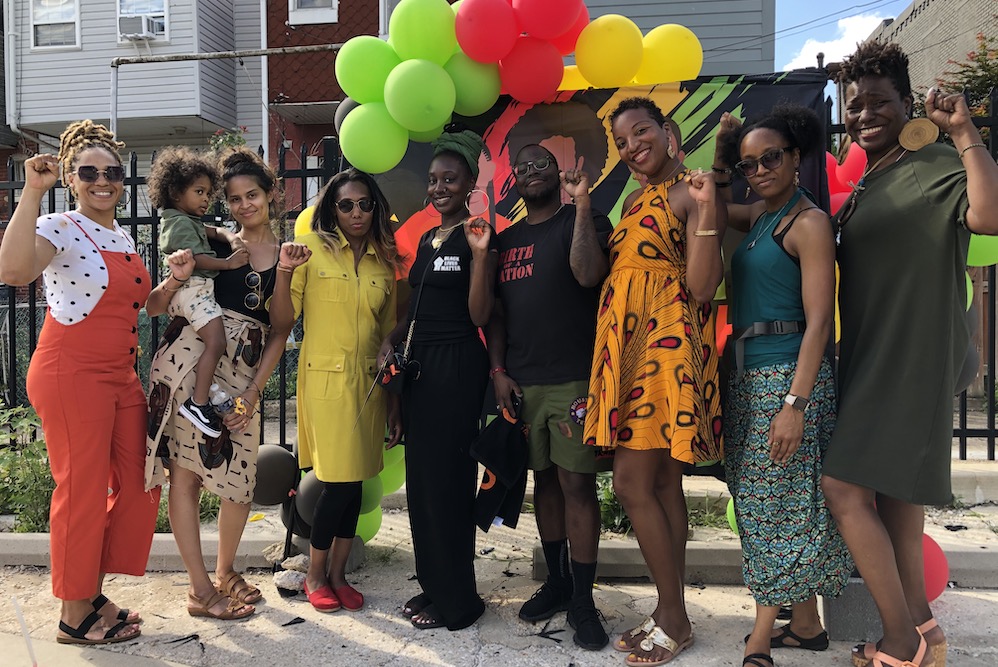 Young Audiences' mission is to transform the lives and education of young people through the arts. To do this, we must understand, appreciate, and celebrate our students – and each other.
Last month, our staff and board came together to recognize the cultural heritage of our Black and brown staff and community. Our inaugural Juneteenth celebration began with a dive into the history of Juneteenth, the oldest nationally celebrated commemoration of the ending of slavery in the United States. The holiday commemorates June 19, 1865, when Union soldiers, led by Major General Gordon Granger, arrived in Galveston, Texas, with news that the Civil War had ended and that the Black people who were enslaved were now free. This was two and a half years after President Lincoln's Emancipation Proclamation, which had become official January 1, 1863.
The YA Juneteenth celebration continued with meaningful performances from teaching artists, presentations on African American cultural heritage, a festival dance party, and some cool ice cream on a hot summer day. Also onsite was a gorgeous ancestral garden designed by Early Learning School & Relationship Coordinator Shana Teel, and flashcards honoring the names of Kings and Queens who made Black History in the marvelous state of Maryland. Participants were invited to call out the names of those people and other Africans throughout the diaspora who have passed on. The scene was decked out in colors of the Pan-African flag to honor Juneteenth: red, black, and green to represent the blood, soil, and prosperity of Africa and its people.
Young Audiences of Maryland honors the diverse cultures, contributions, and achievements of Black and brown staff, children, artists, board members, and partners. This joyful event, coordinated by the Young Audiences Black Caucus and Party Planning Committee, reminded us of the power of infusing our lives with cultural appreciation, understanding, our individual histories, and shared experiences.
As Jessica Hebron, our Chief Program Officer, put it: "We are immensely excited about the celebration and look forward to our continued work honoring Race Equity through social justice initiatives for our current staff and those to come."
As we all move forward – both as individuals and as an organization – race equity will help guide our work in having an honest and lasting impact on students, artists, and our community. And coming together will help us focus on this priority in the months and years ahead.
Providing students with engaging, meaningful, arts-infused learning experiences is a team effort—and we're incredibly excited to announce that ours is growing!
We're pleased to welcome Jessica Smith Hebron to the Young Audiences team as our new Chief Program Officer!
Jessica's strong experience as a master teaching artist, arts manager, and entrepreneur uniquely positions her to enhance our many programs that ignite learning. For years, Jessica has successfully engaged young learners in the arts—both in classrooms in her role as teaching artist, and by planning and coordinating big picture programs. She's done the work on behalf of students, and her approach could not be a better fit!
Jessica is a multidisciplinary artist and accomplished playwright, musician, screenwriter, and children's book author with wide-ranging talents and a deep understanding of the arts' power to positively transform a child's self-image.
As Chief Program Officer, Jessica will lead Young Audiences' development and enhancement of innovative programs that use the arts to spark student learning, curiosity, and expression while building relationships with educators across the state. She will work to diversify our offerings, support the program team as they support educators, and apply a racial justice approach to program development and evaluation.
"Early and continuous exposure to arts programming enriched my childhood with imagination, empowerment, and countless learning opportunities," says Jessica. "I believe that every child deserves access to arts programming that is as inspiring and educational as it is impactful, and I am excited to use my extensive experiences as a master teaching artist, arts manager, and entrepreneur to continue the crucial work of innovating and transforming the dynamic programs offered by Young Audiences."
Prior to joining Young Audiences, Jessica was the Interim Executive Director of Prince George's African-American Museum and Cultural Center and served as Children's Program Coordinator for Busboys and Poets. She is also the owner and founder of Culture Kingdom Kids, LLC, which delivers innovative and empowering children's events with a cultural twist, including assemblies, festivals, and professional development workshops for diverse audiences.
Throughout her career, she has engaged thousands of students in the arts and managed programs that connect cultural awareness with arts integration. The experiences and ideas she brings will mean stronger programs and expanding impact on the students and educators we reach. Welcome, Jessica!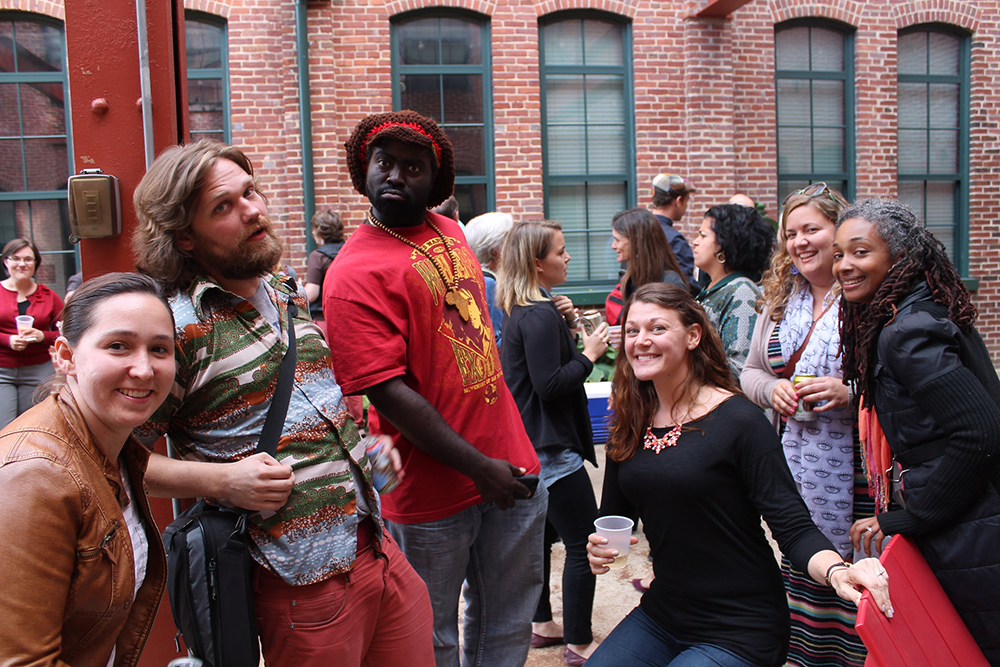 Our staff at Young Audiences do not just come to work. We come to support a mission: to transform the lives and education of our youth through the arts by connecting educators, professional artists, and communities. And we come with our hearts and minds and bodies ready to go above and beyond to realize this mission.
Micaela wrote, "When I started at Young Audiences six years ago, I thought we needed the arts to help students be more engaged in school and make learning more accessible. I had just been a teacher, and I saw changes in my students when they worked in the arts—new leaders emerged when we did a class talent show, and huge smiles appeared on kids' faces when they got "their own" recorders to take home from music class.
We need young people who not only have the skills needed to build a better world, but can imagine what that might look like. Artists in schools seems like one of our best shots at giving kids the space and community to become the wild, imaginative thinkers and doers that we all need.
These things are still true—the arts are awesome at engaging kids in school, providing an opportunity for students to do hands on work that is meaningful, visible, and matters. And, they spark joy in kids!
Today, though, I think there is more that I didn't realize a few years ago. I think we need imagination in volume and degrees beyond what I understand. We need young people who not only have the skills needed to build a better world, but can imagine what that might look like. Artists in schools seems like one of our best shots at giving kids the space and community to become the wild, imaginative thinkers and doers that we all need."
Our artists know how to use their art form to draw kids into the work, to get students to challenge and surprise themselves and proudly show off their achievements. They see how arts integration engages and motivates even the most reluctant students.
Spoken Word Artist Femi the Drifish told us, "I was working with 7th graders at Commodore John Rodgers Elementary/Middle doing an arts integration math program using rhythm, rhyme, and poetry. Going through what is common in a classroom, I challenged the students to use their algebra vocabulary to describe the city of Baltimore using the terms in creative ways—metaphorically, but in correct context.
There was one student, clearly the "too cool for school" type, who just wasn't participating in any activity that led up to the final writing exercise. Once the scaffolding was completed and students were set to complete their assigned writing prompt, I witnessed that one kid scribbling on paper in the corner by his lonesome, away from tables where students where gathered.
Upon completion, students shared their work trying to impress each other with the cleverness of their vocabulary usage in the Baltimore City descriptive poems, when he asked if he could share his poem.
I was surprised—just like his teacher and his class peers—and quickly encouraged him to step up to the front of the class to present before he decided to retreat into the disinterested facade he used during all the warmups. As he delivered the poem I realized that he didn't stick to the theme given, but instead described his love for the game of football using the math terms.
The class roared on cheers upon his completion and the teacher grabbed the poem from him to share with other teachers who wandered into the class to congratulate him."
Alice's year at Summer Arts & Learning Academy (SALA) meant so much to her. The program helped bring clarity to math concepts my daughter was struggling with through an art form she loves, she felt confident, and she felt like she was part of something larger than herself. It made her feel proud of herself and proud of her community.
She wrote, "A lot of people think of Baltimore as how the news shows and talks about it. The news tends to only show the little bad things about us. I wish people could just see what SALA is like. It's a perfect representation of Baltimore's youth! It shows that we are creative, compassionate, caring, and loyal." Now Rosario, my youngest daughter, looks forward to SALA every summer. And even though Alice is too old to attend, she volunteers in the program. "I can help and watch other children get the same great experience that I did."
As I've seen with my own children, arts integration is not just fun in the moment. These are experiences that shape students' mindsets, their education, their goals—experiences that students carry with them and inform their decisions for years to come. Please give today.
I have been a volunteer for Young Audiences for seven years now, ever since discovering them when Colette was in 10th grade, and was asked to speak at their Impact Breakfast. I learned then how much YA had already impacted her, as Colette was part of the PVA (Performing and Visual Arts) magnet at school. Teaching artists from YA were very active, and still are, with the PVA in Anne Arundel County.
But what really impressed me was YA's involvement at all grade levels and in so many schools across Maryland. By integrating the arts into core curriculum, kids learn in a way that helps them retain the information. Whether it's rapping their multiplication tables, dancing to showcase literature themes or creating mosaics to depict basic biology, the kids are learning because they're HAVING FUN!
As for Colette, she's finishing her senior year at East Carolina University, as an electrical engineer.  And she still benefits from the arts-integrated education she has received.  For example, although I may not comprehend the mathematical formulas in the papers I proofread for her, her PowerPoint presentations are so visually pleasing that I don't mind reading what I don't understand!  Seriously, I hope you'll consider donating today so that other kids can have the great experiences and training that she received as part of YA's arts-integrated education techniques.
Young Audiences has played a pivotal role in Alex's life, both past and present. As a child, he discovered his love of writing during a YA artist residency in his public elementary school. Nearly two decades later he works as a staff member with Young Audiences of Maryland.
He wrote "As an adult who was diagnosed with a learning disorder later in life, I can look back and say that my experience with YA was a turning point in my journey to know and love myself. When I had the chance to demonstrate my understanding by creating, rather than just consuming information, I found myself not only participating in class but thriving! I want to stress how much even a single experience can expand a young person's horizons of possibility, both for their education and their future."
Now, Alex coordinates YA's programming with schools in Prince George's, St. Mary's and Calvert County and writes fiction and poetry as well. "It brings me great joy to step into a school and know that a student will find a lifelong sense of meaning and passion because of our work."
Alex is an example of the power of arts integration in the life of our students, especially those who struggle to learn through traditional means. He is proud to "pay it forward" as a staff member and encourages you to support our work across the state of Maryland. Please give today.
Have you noticed how much we're growing? Our staff is now 29 people strong! That collective energy is felt every day, but it really blew us all away as new and veteran staff sang together at the start of our annual retreat. Some of us were just getting to know everyone—one of us was meeting everyone for the very first time that day— and all of us grateful for the time together. As you may well know, at Young Audiences, we start with the art! The group split into sections and sang one of three traditional gospel hymns, each individually powerful. When sung together as a medley, though, the three hymns created an entirely new force.
Over the summer, we created two new Teaching Artist Fellow positions within the organization and welcomed Katherine Dilworth and Valerie Branch into the role! Both Katherine and Valerie are highly skilled in teaching artistry and have been delivering arts-integrated instruction and teacher professional development with Young Audiences for years. In addition to continuing their fantastic work in the schools as teaching artists, they will also serve in an expanded capacity by consulting with school districts and partners on arts integration strategies and practice, leading PDs, and mentoring other Teaching Artists.
"I really love being in this new position at YA. I love that I have the opportunity to grow as an artist and hone in on my skills as a mentor and Master Teaching Artist," said Valerie — who will be doing a lot of work in Prince George's County, including professional development and training teachers as part of their new Arts Integration Master Teacher training program. "I am excited for all of the continued possibilities that lie ahead and am looking forward to getting into the classroom this school year!"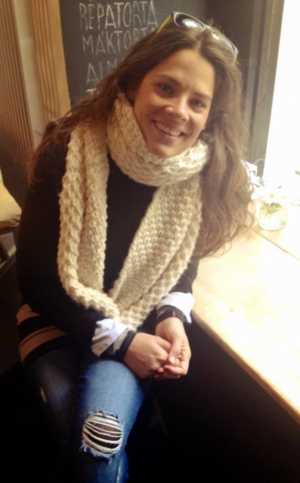 Nel Andrews is officially our new Chief Operating Officer. She comes to us from the Annie E. Casey Foundation, where she worked for the last 10 years in their Center for Systems Innovation. She has a passion for racial equity, organizational development, and systems change. We are thrilled to have her join our family! We also welcomed Arnold Joo to the brand new Data and Systems Manager position and promoted Michael Brush to Summer Arts & Learning Academy Regional Director. To top it all off, three new program coordinators have joined the staff and settled right in: Kerrigan Dougherty, Alex Crockett, and Cori Gill.
"We couldn't be more proud of our growth and all of the hardworking and passionate people we are working with on this journey," said Young Audiences President & CEO Stacie Sanders Evans. "We are everyday people committed to transforming education through the arts. We have enormous respect for our teaching artists and such love for our communities." And while we are a growing organization of many parts, we work in sync, moving forward together— a medley of many parts reverberating, energizing, elevating, working to realize our mission: that one day, every student in Maryland will have the opportunity to imagine, create, and realize their full potential through the arts.