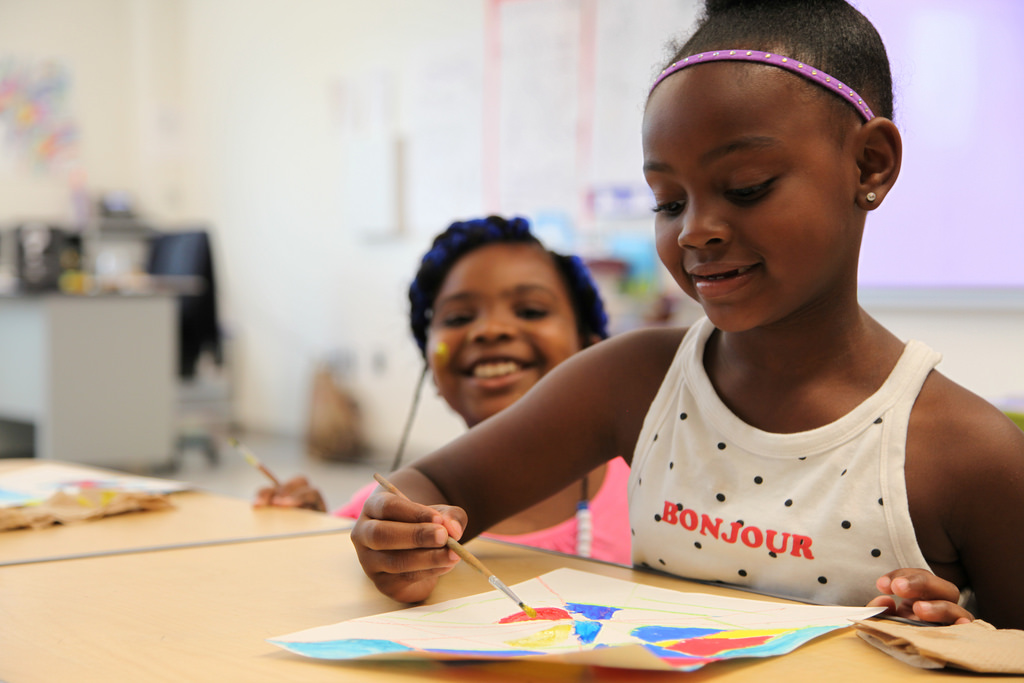 Written by Barbara Krebs,
Young Audiences volunteer and Sunburst Society member
When I was studying for exams in college, I would often create a strong visual image to help me remember test items. For example – the 6 C's of credit? Character, capacity, capital, condition, collateral, cash flow. And while these concepts didn't flow naturally through my brain, the image I created did. There was a guy (character) leaning on a crutch (condition) with a cap on (capacity) standing in front of the Capitol Dome (capital) with a briefcase (collateral) full of dollar bills (cash flow).
At the time I didn't have a name for my study method – I just knew it worked for me. Years later I can now identify this as arts integration with an emphasis on a visual learning style.
And so I felt very at home as I toured Young Audiences' Summer Arts & Learning Academy (SALA) at Lyndhurst Elementary/Middle School in Baltimore. That's because each classroom was filled with young students learning in a variety of arts-integrated formats. I witnessed drama, rap songs, textile art, drawings, and writing—all used in conjunction with classwork such as a math problem or a reading assignment.
And while I knew, and the teachers knew, that these children were involved in thoughtful, hard work here—the serious business of arresting summer learning loss—the kids were focused on how much fun learning was. For example, in the PreK classroom, YA roster artist Mama Rashida of WombWork Productions and her teacher partner, Samantha Amey, worked with the students on a basic math problem: 1 + 2 = 3. Now, of course, you can force your brain to learn this by sheer rote repetition, but let's face it. How exciting is that?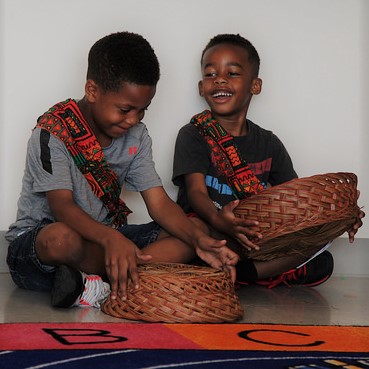 But if you illustrate it with a story about the marketplace where you must buy one fruit (fruit sellers stand here to the right!) and then move on to the vegetable stalls where you need a tomato and a carrot (veggie vendors over here, please!), you set the stage for a fun learning experience.
As the kids moved excitedly from place to place to "fill" their baskets or "sell" their wares, the teacher illustrated what they were doing on the whiteboard. With their "shopping" completed, the children returned to their seats and began to answer questions about the math problem. At this point, the teacher pretended to be confused and wrote wrong answers on the board. As the children rushed to correct her, she had them explain what was wrong, until everyone agreed that the proper answer was three.
No, this wasn't bored voices droning "1 + 1 = 2," "2 + 2 = 4." Instead, these were kids excited about math, happy to supply the correct answer to a befuddled teacher and eager to learn more!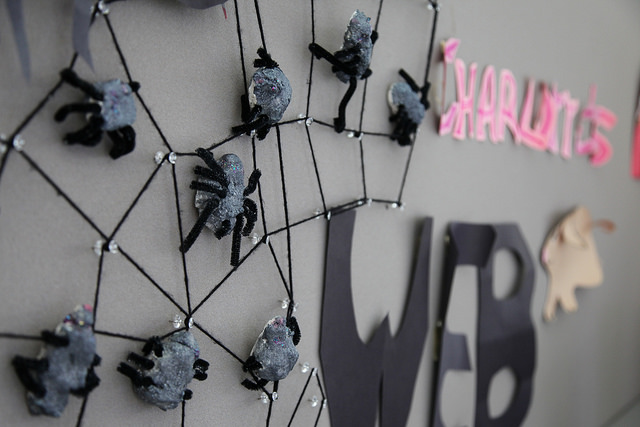 But what about English? A little later I stepped into a first-grade classroom where students were studying Charlotte's Web. Here, I found a mix of visual art and drama being used to tell the story. Several children took turns at the front of the classroom with a drawing they had made. After displaying it, they then acted out that portion in mime. Initially, the teacher set the scene, reminding the kids what was happening in the story at this point. After the child was done, the teacher asked the other students what they had observed as their classmate portrayed the scene.
Later, I noticed a bulletin board filled with tiny spiders made using a modified papier mache technique, with pipe cleaner legs. As I looked at this, one young girl came up to me and proudly told me about the paper collages they had made to illustrate what the barnyard looked like. "They're displayed outside the classroom. You have to see them!" Indeed, I did, and when I left, I enjoyed all the bright, cheery artwork that surrounded the door frame.
My next stop was a mixed class of second, third, and fourth graders who were working on both how to solve for an unknown number in a math problem and the nine's in the multiplication table. And here is where I definitely appreciated the arts-integrated approach. I remember learning the nine's and, oh, how I despised them.
But nobody seemed to hate nine's here. Maybe that's because as they chanted this portion of the multiplication table, not only did they give it a fun rap slant, but other classmates accompanied the song with percussion instruments. Why couldn't they have done that when I was in school?
My final stop was to a fourth-grade classroom where the lesson was to reinforce the basic math operations: addition, subtraction, multiplication, division. Here, too, I felt very at home, but this time it was because not only did I recognize the teaching artist, YA roster artist Femi the DriFish, who I've witnessed teaching on several occasions, but I actually recognized kids whom I had seen before. This heightened my sense of how compelling arts-integrated learning is in capturing kids' imaginations, so much so that they return for another summer of learning!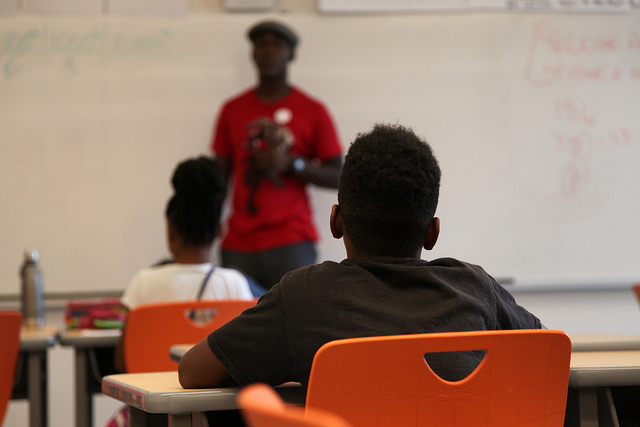 They rapped their way through a popular song remixed to describe math operations terms in word problems (equals to, divided by, times, added to, subtracted from, etc.) in preparation to shoot their own music video. As they practiced, I wondered what they would take away with them after this summer. Would they remember these lyrics and hum them in their head as they take a math quiz next year? Will they think about a marketplace full of vegetables and fruits and how math filled their baskets? Perhaps they'll draw a picture that will help them recall the story they're reading in class.
But most of all, will they remember the fun that accompanied all these math and English concepts? And that 1 + 2 = 3? I think so. And this funny little guy, leaning on his crutch with his cap, briefcase and dollar bills, standing in front of the Capitol agrees with me!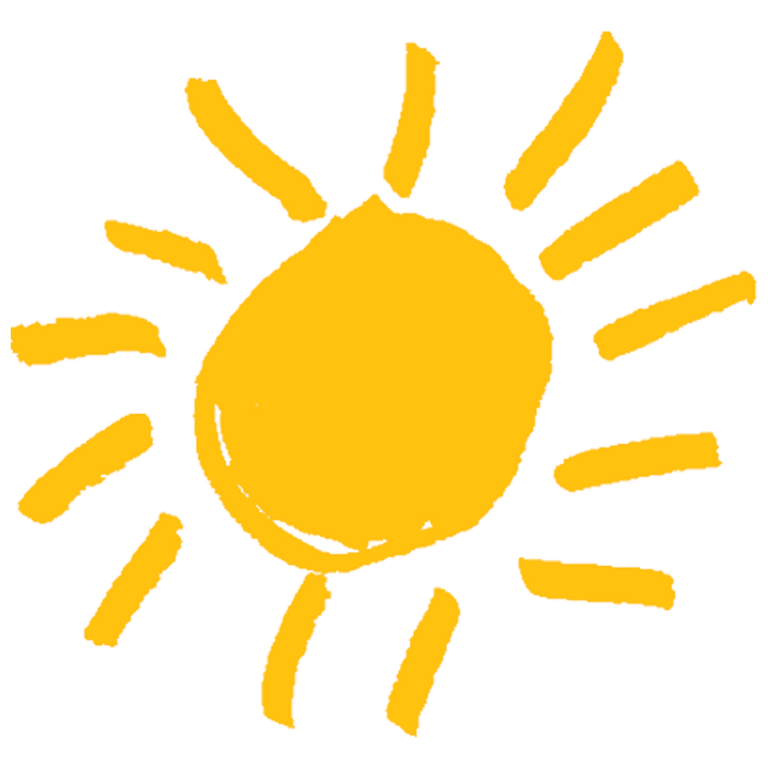 Learn more about our mission, our methods, and our future plans during a one-hour Meet Young Audiences event. In addition to hearing from the organization's leaders and getting an inside look into the amazing work we are doing around the state, one of our roster artists will share their amazing work with you and speak about how the arts complements and enriches classroom learning. Please reach out to Ingrid Murray, Individual Giving Manager, at ingrid@yamd.org for more information or call (410) 837-7577 x. 107. Interested in hosting your own Meet Young Audiences event? Find out more here!
Children have a lot to say. Slam Poet and YA teaching artist Femi the Drifish worked with students in last year's Summer Arts & Learning Academy to help them get their poem to the stage for all of Artscape to hear. We are proud to share this light, energy, and love for our city, straight from the mouths, hearts, and minds of the future of our nation.
Baltimore
We live
Baltimore
We wise
Baltimore
We Lit
Baltimore
We live [2X]
Don't try to fit me in, your equation
I'm not a part of your, situation
We repping Baltimore real hard
Doing it real big, World Star
We eating chicken boxes, half N half
At the harbor, eating crabs
Repping Baltimore, since I was five
They don't know me, I ain't gotta lie
Baltimore
We live
Baltimore
We wise
Baltimore
We Lit
Baltimore
We live [2X]
We love this city, all heart
Always loved it, from the start
No more murders, more hugs
Stop the drug dealing, no more thugs
We don't need to be, from the hood
What we need is, more brotherhood
We from Coldstream, getting an education
Cause we the future, of this nation
Baltimore
We live
Baltimore
We wise
Baltimore
We Lit
Baltimore
We live [2X]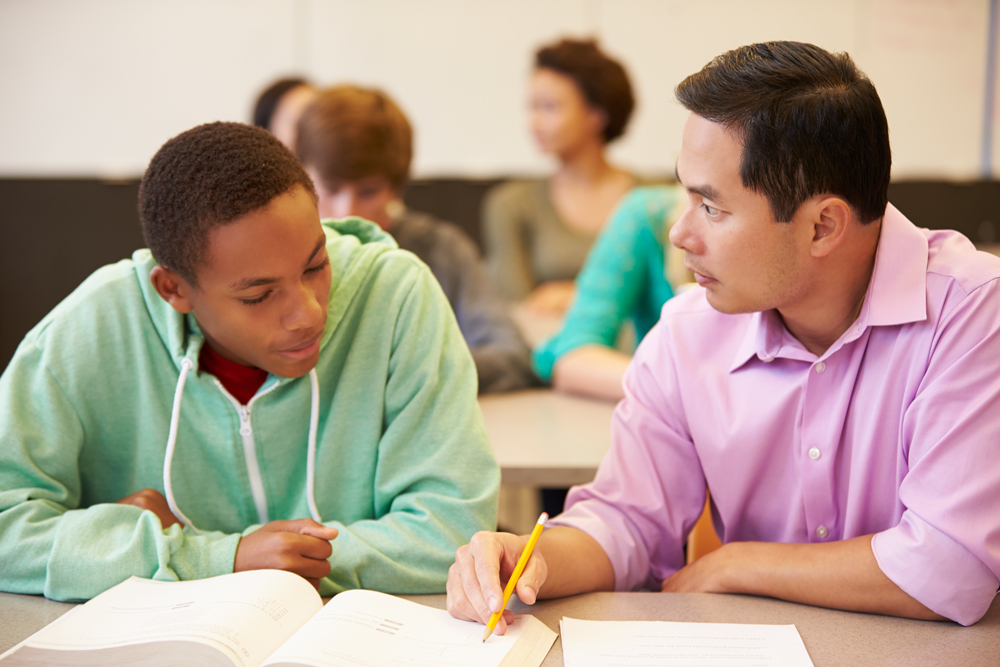 The Arts Empowered Minds Initiative (AEMI) is aimed at ensuring equitable access to the arts for Northern Anne Arundel County Public Schools through in-school arts integration, out-of-school arts programming, and professional development for teachers. Now in its second year, the initiative has been expanded to include all twelve schools in the region thanks to generous funding from the National Endowment for the Arts!
Notable among the additional schools is the North County High School (NCHS). All students in every other school impacted by AEMI are zoned to complete their secondary education at this high school. North County High School's new designation as an AEMI school will enable local students to continue their learning through arts integration throughout their school years. This creates a unique opportunity for the school to serve as a beacon for arts engagement, not just for high school students, but for the whole Northern Anne Arundel County community.
NCHS is already home to a variety of performing band and orchestra ensembles, and offers students the opportunity to become involved in a number of in-school and after-school arts activities. "The medium of music is a fantastic way to teach some wonderful life lessons as part of the comprehensive program at North County," wrote NCHS Music Director Theresa Bange on the school's extensive music program's webpage. The school climate encourages a culture of respect for the arts in its many forms. NCHS has also shown a commitment to innovation, offering special programs including the STEM (science, technology, engineering, mathematics) Magnet Program, the IT3 (International Trade, Transportation, and Tourism) Program, and the Early College Access program.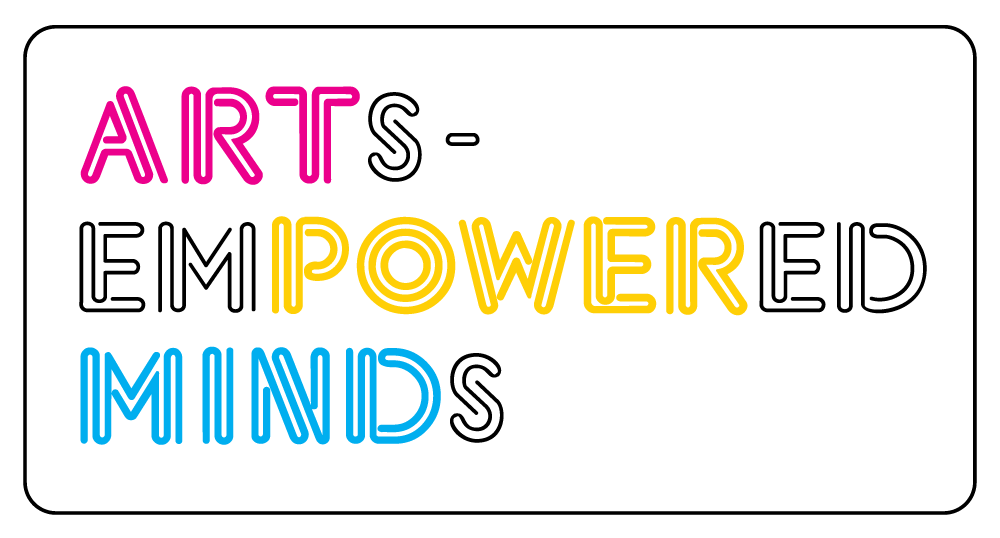 This year, the high school will participate in several arts-integrated opportunities where artists will professionally deliver instruction through the arts. Math Department chair Amy Goodman is leading the charge of integrating the arts at North County High. She is currently coordinating a residency developed by YA artist and spoken word poet Femi the DriFish in collaboration with the school's Algebra 1 team as well as collaborating with theatre artist, storyteller, and YA roster artist TAHIRA to develop a residency through the Teaching Artist Institute (TAI). Also through TAI, 9th grade algebra teacher Sarah Dobry is collaborating with steel drummer, Kevin Martin, integrating music with the curriculum!
"It's all about creating opportunities," said Mrs. Goodman. She recalled her experience working with teaching artist Carolyn Koerber in the previous school year. "There was one student who struggled all year, but finally felt success working with Carolyn. Bringing artists into the classroom is an amazing opportunity for not only our students, but for faculty as well."
We are looking forward to sharing the collaborative work of YA artists and educators in arts integration at North County High School over the next few months and for years to come.
The Arts Empowered Minds Initiative is the combined effort of many groups and individuals seeking to build a movement for increased equity through the arts in their community. With funding from the NEA in 2016, we built partnerships with Anne Arundel County Public Schools (AACPS), Chesapeake Arts Center (CAC), Arts Education in Maryland Schools Alliance (AEMS), Arts Council of Anne Arundel County, and University of Maryland – Baltimore County (UMBC).
Categorized:

News

Tagged:

AEMI, Algebra, Anne Arundel County, Anne Arundel County Public Schools, arts, Arts Empowered Minds, arts integration, drumming, Femi the Drifish, high school students, Kevin Martin, Math, Music, North Arundel High School, performance, poetry, residency, spoken word poetry, steel drums, STEM, TAHIRA, theatre, trigonometry
smARTbeats returns to WTMD this Saturday, July 8, during the weekly children's music program Young At Heart. On this month's smARTbeats segment, Young At Heart host Lisa Mathews sits down for a chat with Bomani. A seasoned performer, teaching artist, Director of Poetry Events for the Busboys and Poets restaurants, CBS Radio personality, and head audio-engineer for Urban-Intalek Studios, Bomani describes himself as a poet with a Hip Hop style.
During the segment, you'll get a taste of Baba Bomani's Hip Hop poetry as well as hear about his experience in the classroom. The artist teaches creative writing and prose through the exciting world of Hip Hop songwriting. By first creating a fearless, supportive and collaborative environment, he instructs children to use elements of creative writing including simile, metaphor, and rhyme to structure a song written in the pattern of a well-written essay. "Young people need to have freedom to develop an idea out loud without self-doubt and to not fear right or wrong answers," Bomani says.
"At the beginning of a residency, there are three writing rules I give students: Artists don't make mistakes, they make discoveries; Do not edit in your head; The only wrong answer is a blank answer."
"One of the reasons I love group creative-writing sessions is because the conversations that go on in a group setting are the same internal conversations that go on in a writer's head. Showing that process to young people in a physical way, where they are acting out how ideas are communicated — 'what about this idea, what about that idea, we should take this back, we should add that in there!' — helps them to better understand complicated topics."
Young At Heart airs weekly from 7 to 8 am on Saturdays, featuring music that appeals to parents and children alike. Previous shows have featured music by Wilco, David Bowie, Andrew & Polly, Weezer, and others.
Hear YA teaching artist and composer Bomani online now!
With Black History Month upon us, we celebrate the contributions, activism, culture, and experience of African Americans. Many of our artists at Young Audiences have designed performances and assemblies to connect students with African American history and develop an in-depth understanding of the unique stories, struggles, and accomplishments of the past and the present. The following are just a few of the many talented artists available to bring a meaningful connection to African American history into your school.
Kevin Gift introduces renown jazz pianists from Thelonius Monk and Art Tatum to Keith Jarrett in his assembly, Jazz Piano Masters. Students learn not only about the important contributions these musicians made to American music, but they also experience how improvisation can make practicing anything more enjoyable and personally satisfying.

Debra Mims has been an actress for over thirty years and was an arts producer at PBS for fourteen years. With additional training in dance, she received a BFA in Theatre Performance from Marygrove College in Detroit, Michigan. She has performed at the Georgetown Theatre Company, the Children's Theatre in Madison, Wisconsin, and the Detroit-Windsor Dance Company.
In My Grandmother Told Me: A Tribute to African-American Women, Debra uses monologues, poetry, and song to tell tales of days past and of courageous Black women and their struggles to be free, to vote, and to get an education.
Professional spoken word artist and slam poet Femi the DriFish uses his artistry to encourage his listeners to discover their own unique voices and identities in his writings, performances, and teachings. His poetry performance, Write On, Then Say Word! is a spoken word/slam poetry journey through the various reasons to write and perform. Throughout the assembly, Femi shows students that they can draw subject matter for poetry from their identity and history.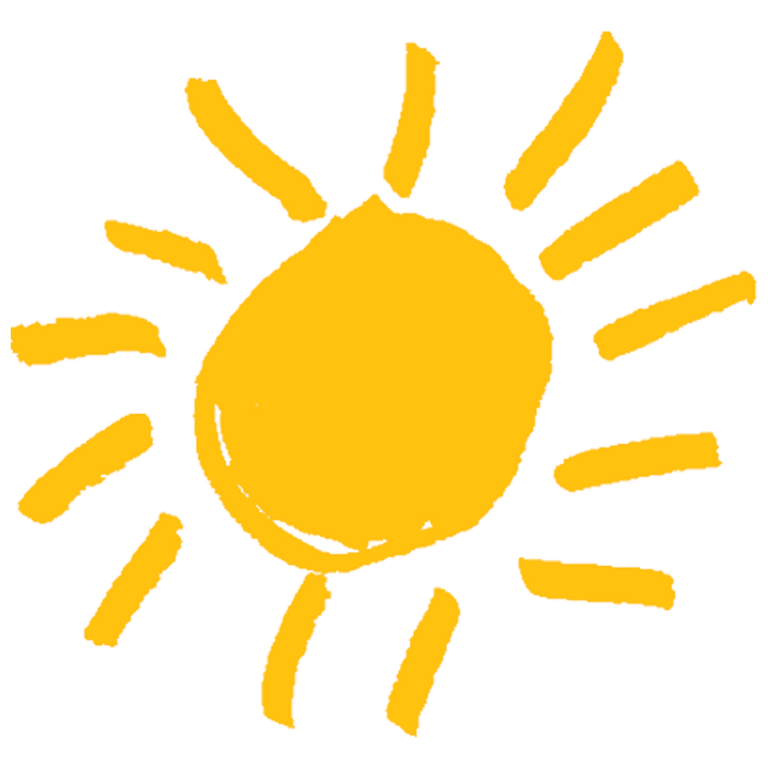 Schedule artists and programming to celebrate Black History Month by visiting our website.
Baltimore students in Young Audiences Summer & Learning Arts Academy Outperform Peers
Baltimore City Public Schools students who participated in a new arts-related summer academic program from Young Audiences avoided summer learning loss and, in many cases, gained ground on their national peers in standardized testing, according to evaluations released Tuesday. The new findings showed potentially groundbreaking progress in tackling summer learning loss, a chronic challenge facing public schools.
The results, confirmed in two separate studies involving nearly 800 students, are significant because summer learning loss – particularly among students at or below poverty level – is among the most difficult challenges facing the Baltimore school district and other high-poverty schools across the country. During summer, students typically fall below where they ended the previous grade, setting them back as they start a new school year. In fact, a 2013 National Summer Learning Association (NSLA) survey of 500 teachers found that 66 percent reported the need to spend three to four weeks re-teaching students course material at the beginning of the year. Another 24% reported the need to spend five to six weeks doing the same.
"City Schools has enjoyed a great partnership with Young Audiences, not only during the school year but also the past two summers," said Dr. Sonja Brookins Santelises, chief executive officer of Baltimore City Public Schools (City Schools). "During the summer, Young Audiences reinforces key math and reading concepts through the arts and creative activities – and we're pleased with the results we've seen. When students participate in summer learning programs that help them move ahead or reduce learning loss, they start the school year off stronger."
The Young Audiences Summer Arts & Learning Academy (SALA), run by the Baltimore-based arts-in-education nonprofit Young Audiences of Maryland in partnership with City Schools, was free for students and held at four sites across the city: Gardenville Elementary, Thomas Jefferson Elementary/Middle, William Pinderhughes Elementary, and Fort Worthington Elementary/Middle. Eighty-eight percent of the participating students were from high-poverty Title I schools.
"These results were a pleasant surprise given that we generally expect that students will lose ground over the summer," commented Dr. Marc L. Stein, Associate Professor at the Johns Hopkins University School of Education, who conducted a separate program evaluation for Young Audiences which looked at participating students' academic skill and social-emotional development. "The Young Audiences summer program combines many of the best practices of summer learning programs and appears to be a promising model. These findings deserve to be investigated more rigorously to find out how and for whom the program appears to be working."
"This is not your typical summer school program," said Stacie Evans, Executive Director of Young Audiences. "We taught literacy and math through the arts every day and instruction was collaboratively taught by teaching artists and teachers specifically trained in arts-integration methods. If you walked into one of our classrooms, you might have seen students using hip hop music to help solve word problems in math, or creating dances to summarize and sequence main events in a story."
The Baltimore City Public Schools evaluation found:
For math, statistically significant results showed that students in grades 3-5 who regularly attended (defined as attending at least 75% of the program) the SALA improved 1.8% percentile points in national student rankings on i-Ready standardized testing from the spring of 2016 to the fall of that year. That compares to a decrease of 2.8% percentile points for city schools students who did not attend any summer programming.
In reading, SALA students in grades 3-5 with regular attendance fell only .8% percentile points while students who did not attend any summer programming fell 2.1 percentile points upon returning to school in the fall.
Results for all grade 3-5 students regardless of attendance rate showed SALA attendees falling just .3% percentile points in math and .7% in reading. These were significantly smaller losses than students with no summer programming (down 2.8% in math, down 2.1% lost in reading).
In literacy, only 3% of the students in grades K-2 attending SALA did not meet their benchmark goal (the empirically derived target score that represents adequate reading progess1) on the standardized DIBELS assessment in the fall after returning to school compared to 8.1% of students not attending any summer programming not meeting the benchmark.
Young Audiences external program evaluation found:
79% of students who attended at least 75% of the program and who took pre- and post-tests had a positive change from the first to the last week of the program on a curriculum based measure of mathematics.
Approximately 60% of students who attended at least 75% of the program and who took pre- and post-test writing prompts showed positive change in their structure and content of their writing.
71% of students who attended 75% of the program and were administered pre- and post-assessments showed growth in at least one out of three social emotional competency areas over the course of the program. The social emotional competencies studied were relationship skills, self-awareness, and goal directed.
"The arts offer an extraordinary opportunity, particularly during the summer, to reignite the joy of learning and to set young people on the right course to start the school year strong. These impressive results from Young Audiences mirror findings of the landmark Wallace Foundation study showing that elementary school students with high levels of attendance in high-quality, voluntary summer learning programs can experience benefits in math and reading," commented Matthew Boulay PhD, National Summer Learning Association founder and interim CEO.
Eric Harrell, father of 9 year-old Academy participant, Aria Harrell, said "Before this academy, I could tell that my daughter was struggling in math. By using the arts she was able to learn math in a different way-a way that worked for her. She has so much more confidence in her math class."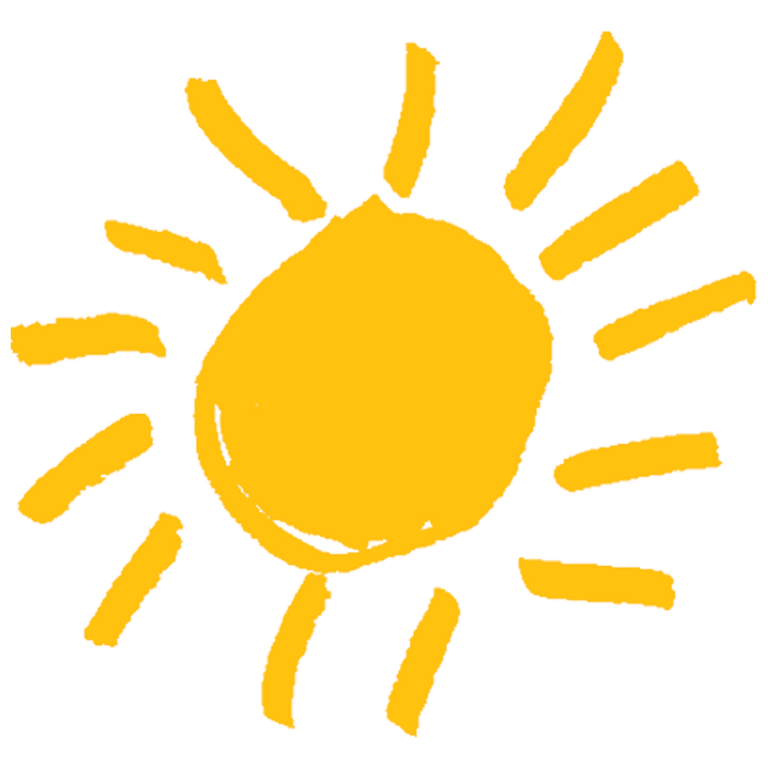 1 "Dibels Next Benchmark Goals and Composite Score, " Dynamic Measurement Group, Inc. (December 1, 2010). https://dibels.uoregon.edu/docs/DIBELSNextFormerBenchmarkGoals.pdf
Links to complete City Schools and Young Audiences Evaluations:

YAMD evaluation
Young Audiences' Summer Arts & Learning Academy is funded by Baltimore City Public Schools, The Abell Foundation, The Family League of Baltimore with the support of the Mayor and the City Council of Baltimore, The Alvin and Fanny B. Thalheimer Foundation and individual contributions to Young Audiences. All participants are students at a Title I Baltimore City Public School.
Categorized:

News, Press Releases, Summer Arts & Learning Academy, Summer Learning

Tagged:

arts integration, Baltimore City, Baltimore City Public Schools, ceramic art, creative learning, dance, fiber art, filmmaking, Hip Hop, movement, Music, National Summer Learning Association, painting, percussion, Piano, playwriting, poetry, singing, songwriting, sound production, spoken word poetry, STEAM, Summer Arts Academy, Summer Arts and Learning Academy, summer learning, summer learning loss, summer learning slide, summer slide, teaching artists, theatre, visual art
107 Maryland Schools Partnered with Young Audiences to obtain funding for Arts in Education Residencies through the Maryland State Arts Council Arts in Education initiative.
At Young Audiences, our philosophy is simple: the more arts-integrated learning experiences we can provide Maryland students, the better. We are thrilled to be doing just that with help from the Maryland State Arts Council (MSAC) 2017 grants! We teamed up with 107 Maryland schools to write MSAC Arts in Education Initiative grant applications and secure more than $124,000 in funding for Young Audiences artist-in-residence programs in the coming year.
MSAC grants help fund up to 30% of the cost of a Young Audiences residency program. With 194 total MSAC grants distributed this year, more than half were secured with support from Young Audiences!  We couldn't be prouder.
And the fit couldn't be better. Like Young Audiences' mission, the MSAC Arts in Education initiative is designed to promote, strengthen, and enhance the arts and arts education in Maryland's elementary and secondary schools. The grants will help fund Young Audiences artist-in-residence programs which bring professional teaching artists into classrooms to work alongside teachers and students. Teaching artists integrate their art form into the curriculum with hands-on, intensive arts workshops that engage students in creative experiences and bring joyful learning into the classroom.
The Young Audiences residencies resulting from these MSAC grants will be found in private, public and charter elementary, middle and high schools in counties that include Baltimore City, Baltimore County, Anne Arundel, Dorchester, Harford, Frederick, Montgomery and more. The art forms vary too, including residencies focused on dance, poetry, improv, steel drums, theater, music, sculpture, and photography.
For a full list of MSAC-funded Young Audiences residencies, click here. To learn more about Young Audiences artist-in-residence programs, click here.
Interested in bringing a Young Audiences artist-in-residence program to your school? We may be able to help you apply for grant funding! Email info@yamd.org

This morning, we kicked off our expanded Summer Arts and Learning Academy – a free, five week program immersing 900 City students in a variety of art forms taught by 36 locally-based professional artists. The full-day program welcomes students grades K-5, encouraging imagination, creation and expression through the arts, such as painting, songwriting, spoken word poetry, dance, piano, singing, visual art, sound production, playwriting, fiber art, and filmmaking.
Our kickoff this morning was a blast – welcoming students and their parents to the Academy's four sites with high-energy performances, live music, and vibrant interactive art demonstrations – giving them a preview of the truly unique and empowering experiences to come throughout the next five weeks.
Due to last year's success; with academic gains by students drawing from 93 different city schools—the district asked us to expand the Academy to four sites: Thomas Jefferson Elementary, William Pinderhughes Elementary, Gardenville Elementary and Fort Worthington Elementary.
Working with kids as they discover passions, refine creative processes and integrate arts in their everyday learning is an inspirational experience we and our Teaching Artists look forward to every year. We spoke with a few participating Teaching Artists about their plans and why the Summer Arts Academy is such a great opportunity for students and artists:
Scott Paynter, reggae singer:
I wanted to teach at this year's Summer Arts and Learning Academy to gain more experience working with Baltimore's greatest resource…it's children. My art form helps students express themselves through lyrics, it introduces them to cultures and people they've never encountered before, and it brings life to a classroom environment. Music is like a force of nature. It's everywhere you are if you pay attention."
Bridget Cavaiola, Baltimore Improv Group:
This is such a unique experience to provide our students with collaborative and engaging arts experiences that they may not get to during the school year. The mood and energy are contagious as you get to watch the students engage themselves in something in which they have passion."
Alden Phelps, musician:
My focus has always been on playing with words and the joy of language. Language is the foundation of how we communicate and function as human beings. Students who practice manipulating language, expanding their vocabulary, using rhymes, and counting syllables will better succeed in their regular academic work. Creative thinking opens up new pathways in our brains. There's also a wonderful freedom when a student can express an idea creatively. They synthesize their academic knowledge with skill in the arts, such as using color or figurative language, and the result is far more engaging to them."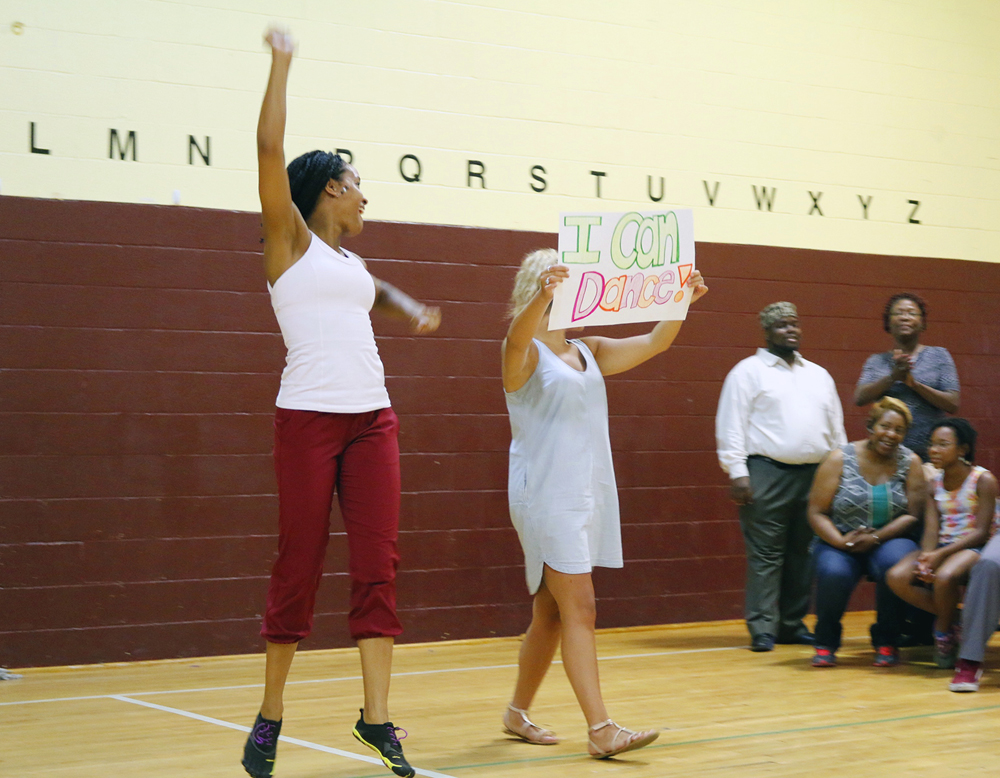 Students will imagine, create and express themselves through the arts, with a chance to concentrate on two art forms. The students even show-off their talents at Artscape, at pop-up performances in mobile art galleries around the city and at the August 5 final culminating event. We can't wait to see the students perform!
After this morning's successful kick-off event, led by teaching artists Valerie Branch and Sean Roberts, at William Pinderhughes Elementary, one parent said:
"I am just so excited to get to see my child perform soon. Seeing what the [teachers and artists] did just now, I know they are in trusted hands. It made me look at my daughter and think yes! This is going to be different, we are so excited! She LOVES art! I can't wait for the workshops too!"
Kicking off YA's Summer Arts Academy at #TJEMS with Femi the Drifish @BaltCitySchools #yamdsummer #SummerLearning pic.twitter.com/C8HwIkJ6MS

— Young Audiences MD (@arts4learning) July 5, 2016
Young Audiences' Summer Arts and Learning Academy is funded by Baltimore City Public Schools, The Abell Foundation, The Family League of Baltimore with the support of the Mayor and the City Council of Baltimore, The Alvin and Fanny B. Thalheimer Foundation and individual contributions to Young Audiences. All participants are students at a Title I Baltimore City Public School.
Categorized:

News

Tagged:

Alden Phelps, arts integration, Baltimore City, Baltimore City Public Schools, Baltimore Improv Group, ceramic art, creative learning, dance, Femi the Drifish, fiber art, filmmaking, Hip Hop, movement, Music, painting, percussion, Piano, playwriting, poetry, singing, songwriting, sound production, spoken word poetry, STEAM, Summer Arts Academy, Summer Arts and Learning Academy, summer learning, summer learning loss, summer learning slide, teaching artists, theatre, Valerie Branch, visual art
by Ken'Niya Baltimore, Young Audiences Summer Arts Academy student
My name is Ken'Niya Baltimore. I am 13 years old and in the 8th grade at Henderson Hopkins. During the summer, my mother told me that I was accepted into Young Audiences' Summer Arts Academy. My face was puzzled because I had no idea I was even signed up. But after I started to learn more about the program, I could not wait for it to start. Before it started, I would take my 5-year-old sister to school and come home. My father was at work, my mother was in school, so I was at home alone, watching TV, bored out of my life.
Before I started the program I did not know there were celebrities here in Baltimore that should be in Hollywood with Taraji P. Henson or Beyoncé — artists like Femi the DriFish or Black Root. These were my teachers!
When I first arrived at the Academy I did not want to talk out a lot or share any ideas that I had in groups. I took poetry, theatre, and hip hop dance.  In my hip hop dance class, I had to dance differently in front of the class which I was not comfortable.  I had to realize that I need to get myself together and be more confident.  Confident.  That word helped me out a lot.  In all the classes I took I had that word in my mind — I kept telling myself that I can do it. I can do it just keep going. In dance class, I told myself I cannot do it, but I knew that, in life, I will always have to try something new so I danced a solo at the Academy's final performance!
My poetry class was my favorite. Femi the DriFish was my favorite teacher because he helped me a lot through my writing by giving me examples and showing me his awesome poems. The most challenging and rewarding thing I did in the Academy was my poem "I am Baltimore." It was emotional because of what was going on my city. I wanted to quit and switch classes but I realized I was the oldest in the class and the younger kids were having the same problem. So I told myself if you quit, they will too. So I pushed myself and everyone else, and made sure we were organized and ready to perform.
I performed that poem at Artscape.
When the program ended I did not want to leave. I wanted to cry and stay longer. I asked the teachers, "Can I come back next year and help as a youth worker?" I already knew that wasn't an option because I would be in the 9th grade and too old for the program, but I told my parents I would find a way to get back there. This experience has impacted my life so much. I now feel great about speaking to a crowd. I feel confident about my tomorrow. I am going to attend City College or Baltimore School for the Arts. I am going to be an actress, writer, producer, and lawyer…and maybe in my spare time a singer.
I hope many kids have the same experience I did at the Summer Arts Academy; it will change their lives too.

By Christa Huber, Arts Integration Coach, Patterson Park Public Charter School
I have been with Patterson Park Public Charter School for six years in various teaching positions in Title I, third grade, the English for Speakers of Other Languages (ESOL) program, and am now the school's arts integration coach. This year has been a learning process, but also such a positive experience working in partnership with Young Audiences and Arts Every Day.
It was a personal goal for me to transition Patterson Park Public Charter School into becoming an arts-integrated school. I wanted to maximize our artist-in-residence programs with outside artists as much as I possibly could this school year. We believe in the strength of the impression that residencies make upon students and teachers. All of the work that comes out of a residency versus a day-long field trip makes such a difference. Residency programs allow students more time to engage with and learn from the artists. This exposure to artists is also important for the teachers because it provides a longer period of professional development so that they can learn skills and strategies that they can carry out in the future.
We had a fantastic variety of Young Audiences artists out to our school this year. These artists included: spoken word poet Femi the Drifish, ceramic visual artist Amanda Pellerin, Baltimore Improv Group, Flamenco dancer Anna Menendez, and more. These programs were made possible through Access for All grant funding from Young Audiences and funding from Arts Every Day.
We spread the residency experiences across different grade levels of the school. It was very helpful having the Young Audiences artist and program information online because it allowed me to search for artists that matched and linked to the content areas that our teachers were looking for.
There were a variety of stand-out experiences from our residencies, but here are a few:
Femi the Drifish worked with our middle school students in Language Arts. A great thing about that residency was the response we received from students who typically are not comfortable with performing in front of people. By their culminating performance, those students in particular were the ones to stand up and share their poetry with strength.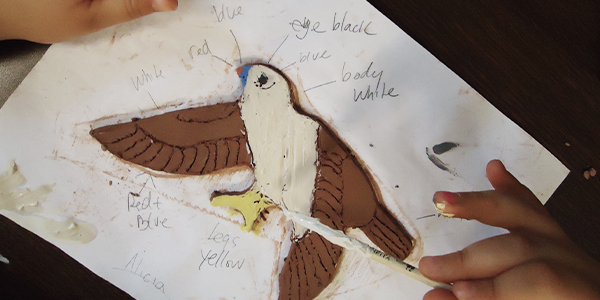 The third grade worked with Amanda Pellerin to create an Ancient Egyptian mosaic. This piece of work related to their study of the ancient civilization. Mr. O'Connell, our third grade science and social studies teacher, was blown away by how Amanda challenged the students to do their best work in a really positive way. We're very excited to have that piece of artwork as a permanent fixture in our school.
Anna Menendez brought some of the Spanish culture into our school. Some of our middle school students had just returned from a trip to Spain during spring break, so this residency was another way to connect with what they learned and saw on their travels. It also provided a relatable experience for the students who didn't have the chance to travel to Spain.
I have personally seen the impact that residencies have had upon teachers compared to other arts-related experiences. I believe that having artists at Patterson Park helped our teachers develop a great deal. Artists exposed teachers to new art forms that they may not have had any experience with, such as spoken word poetry or improvisation, and gave our teachers opportunities to learn how to tie these art forms to the curriculum.
One of our charter school philosophies is that children learn best through hands-on activities with interdisciplinary and semantic learning models. Arts integration is at the core of our values and it naturally makes sense for Patterson Park.

By Bomani, Young Audiences teaching artist and Hip Hop poet
Before my recent residency with fourth-graders at Scholars K-8 in Baltimore County began, the teachers I worked with–Mrs. Brumbalow, Ms. Barnes, and Ms. Hicks–had prepared the students for my arrival. When I walked through the door on the first day, the students recognized me and treated me like a rock star, so I knew I had to make a meaningful impact.
At the beginning of a residency, there are three writing rules I give students:
Artists don't make mistakes, they make discoveries.
Do not edit in your head.
The only wrong answer is a blank answer.
Students are oftentimes drilled to memorize answers in order to score highly on assignments. Sometimes they become paralyzed with fear when asked their opinion, so I try to loosen them up to think creatively. Young people need to have freedom to develop an idea out loud without self-doubt and to not fear right or wrong answers.
I worked with the Scholars K-8 teachers to create a series of Hip Hop writing workshops to strengthen students' comprehension skills. In the two weeks I was at the school, students wrote songs about the writing process, how to count money and use decimals, as well as climate and how humans affect the environment.
The initial challenge was getting students excited about writing. They were energized by Hip Hop poetry writing because it's a style of music they admire beyond the school setting.
Once they got used to the idea that we weren't looking for one correct answer, they felt free to say what they were thinking. There was one student in particular whose reading and comprehension skills were not where they should have been for his grade level. One of his teachers revealed that this residency was one of the few opportunities where he felt confident enough to answer questions because he could take his time and work through his ideas out loud. Each day he was fighting through the door for the front seat, and his self-esteem was boosted each time he answered a question.
During an exercise, we discussed the music video "Me, Myself, and I" by De La Soul which includes symbolism about self-acceptance. The light bulb went off for many students, who immediately related to trying to fit in or be cool. They realized that at some point, you have to validate yourself without caring about the opinion of others. To see them react to that song, and have students come in the next day writing lines I didn't assign, was a very powerful feeling. They were using art to reflect their realities and project their hopes for the future.
There was one point during the residency that I had to put my "teacher" foot down when a student became disruptive while we were writing the chorus of a song. Students that age can struggle with differentiating positive and negative attention, but when we got down to the last line, that student raised his hand and offered a new idea to our brainstorming session. The line was exactly what we needed and the whole class recognized him for it. To be validated like that after being reprimanded showed him that we wanted him to participate and be a part of the team, but in a constructive way.
This residency strengthened their class bonds by allowing students to collaborate and recognize each other's talent. Even students who often had problems dealing with their classmates or paying attention were invested. They appreciated each other's creativity and when they were put into groups to write on their own, they just took off.
One of the main complaints I get from young people is that they aren't understood. My response is always that they need to improve their communication. The ability to speak, write, and create art in a way that others can comprehend is something students latch onto, and they internalized the techniques I gave them. We would brainstorm an idea, flesh out a paragraph on this idea, and then break the paragraph into a rhyme.  While writing the song, they formulated introductory and supporting paragraphs. Before they knew it, they had completed an essay. The process made them realize how much they want this skill. One student gave me a poster she made outside of class time with an anagram for my name. Her classmates loved it so much they all signed it and gave it to me. I still don't think I've come down from that high.
Learn more about Bomani and his programs for schools at yamd.org.
Young Audiences Hip Hop poet Bomani recently visited Empowerment Academy Elementary/Middle for an assembly and workshop to teach students the elements of writing Hip Hop music and its parallels to poetry- and essay-writing while also addressing the subject of anti-bullying. Following the assembly, Open Mic, students worked with Bomani to use the techniques demonstrated in his performance to write their own Hip Hop poem about how to handle bullying inside and outside of school. One teacher shared: "Students were pleasantly surprised at their ability to write poetry, and became more adamant about stopping bullying."
The assembly and workshop were made possible through the Young Audiences Access for All Initiative which makes Young Audiences artists and programs available to high-need Baltimore City Public Schools at up to 80 percent off of the cost. This opportunity helps principals with limited resources provide hands-on learning in the arts that supplements and enriches the curriculum.
The following day, three students volunteered to share their finished poem with the student body over the school intercom. Read the full poem below!
No Bullies!
When there is bullying, don't just be a bystander,
Better not mess with a Marylander!
Find an adult who is trustworthy,
So the bully will not continue to hurt me!
There is verbal, physical, cyber, and exclusion,
Don't do any of these. Use inclusion!
Bullies cause a lot of confusion,
Everyone must help to find a solution!
This is just one example of how Young Audiences artists connect fine arts, the curriculum, and important 21st Century skills to impact how students see themselves and relate to others.
Learn more about Bomani's assembly and residency programs here!