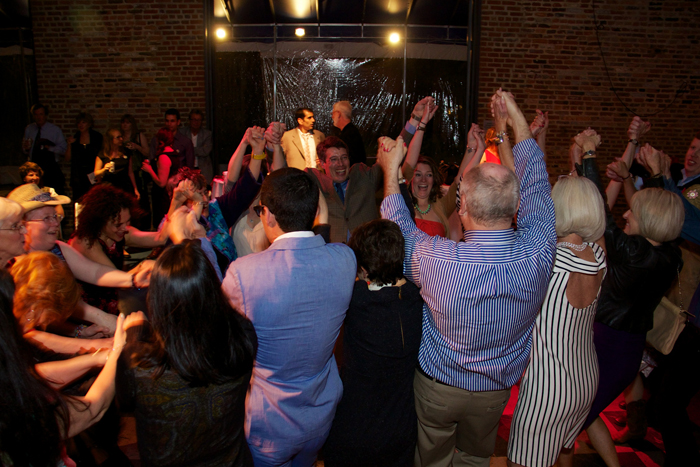 Taste the Arts X:
An evening of performance and culinary art!
Friday, May 6 at the Hippodrome Theatre in Baltimore
The lineup for our 10th annual Taste the Arts Fundraising Gala is set! We've put together another fantastic evening featuring award-winning artists and top culinary talent in Baltimore.
The best part? When you buy your ticket, you support Young Audiences' programs and mission to bring high quality, low-cost arts experiences to Maryland schoolchildren! Last year we delivered arts experiences to 183,153 students in Maryland. With your ticket purchase, we can keep it up – and do even more.
At Taste the Arts, we'll transform all three levels of The Hippodrome Theatre into a celebration of the arts through live performances and interactive arts experiences, with food and drink served on all three floors. Here's a taste of what to expect:
Taste delicacies from 25 restaurants:
Absolutely Perfect Catering
Alma Cocina Latina
Argosy Café
Baltimore Waffle Company
Blackwater Distilling
Blue Pit BBQ
Brio Tuscan Grille
Charm City Cakes
Charmington's
Chiapparelli's
Clavel
Gertrude's
Golden West Café
Heavy Seas Alehouse
La Cuchara
Maggie's Farm
Mother's
Teavolve
The Charmery
The Food Market
The Hipp Cafe
The Local Oyster
The Oceanaire
The Scratch Mill Kitchen
Tio Pepe
Wine from Noble Vintners
Beer from Union Craft Brewing
On the menu from Clavel is Cochinita Pibil, a traditional Mexican slow-roasted pork dish, with a side of Hex Ferments special slaw. The tapas-inspired menu from La Cuchara features Charred Broccoli Pintxo and Pickled Mushroom Pintxo. The Local Oyster will be shucking out sustainably farm-raised raw oysters. Maggie's Farm is serving chicken liver pate with fig jam on baguette and Heavy Seas Alehouse brings it home with Smoked Brisket Mac & Cheese. On the sweet side, Baltimore Waffle Co. will serve up Belgian Liege Waffles and Gertrude's presents a twist on a Baltimore classic with its Berger Cookie Cheesecake. Local winery, Noble Vintners, has graciously donated wine, and Union Craft will be on hand, offering their award-winning brews!
Don't miss 9 live performances and interactive art demonstrations, including: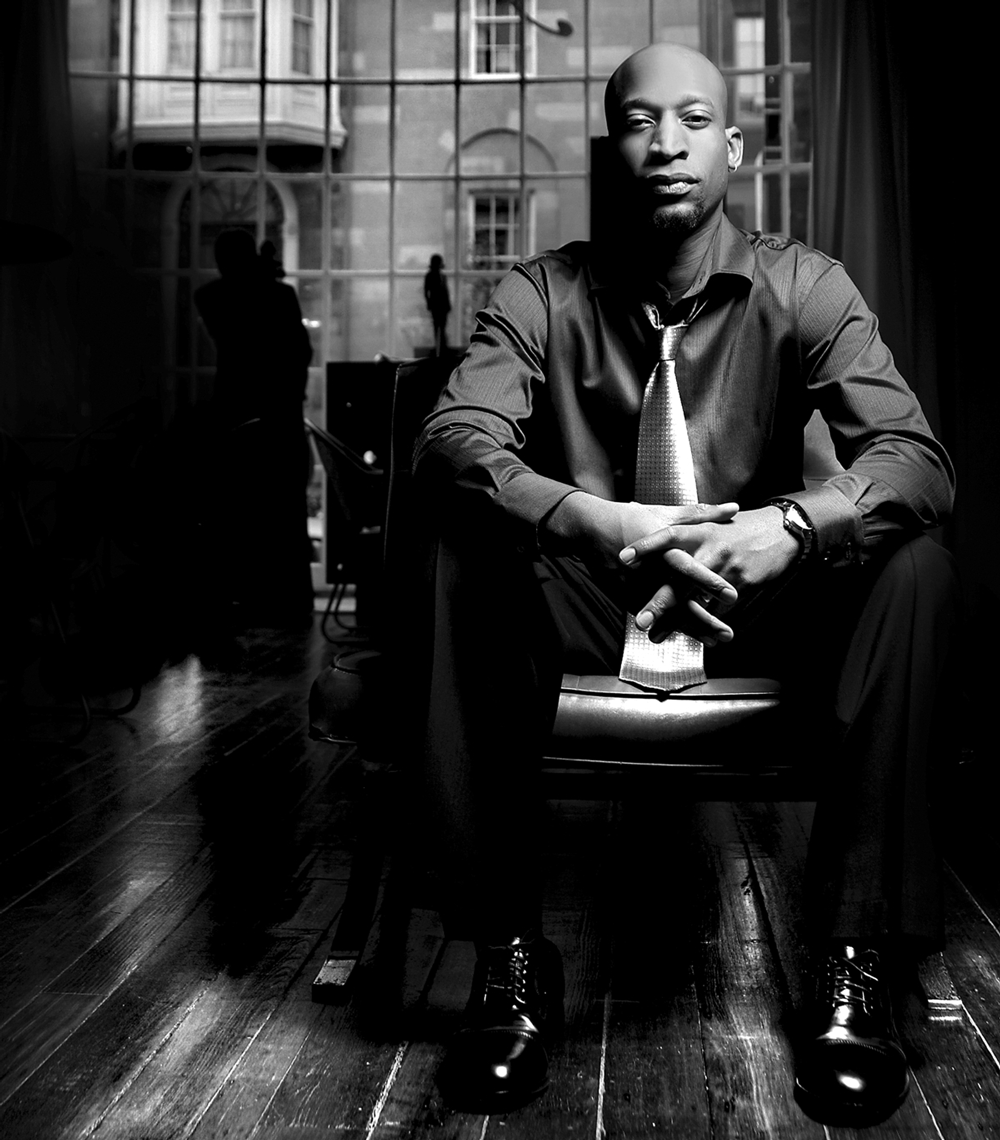 A collaborative music production composed and directed by Wendel Patrick, YA Artist and 2015 Baker Artist Award Winner, and performed by Peabody Institute musicians Jahi Alexander, Blair Skinner, Louna Dekker-Vargas, and Yoshi Horiguchi and YA artists Max Bent, Wendel Patrick, and Jamaal Collier—2016 Artist of the Year.
I don't want to give away TOO much. But at Taste the Arts, I'll be working with an arrangement from one of my favorite hip hop producers." —Wendel Patrick, 2015 Baker Artist Award Winner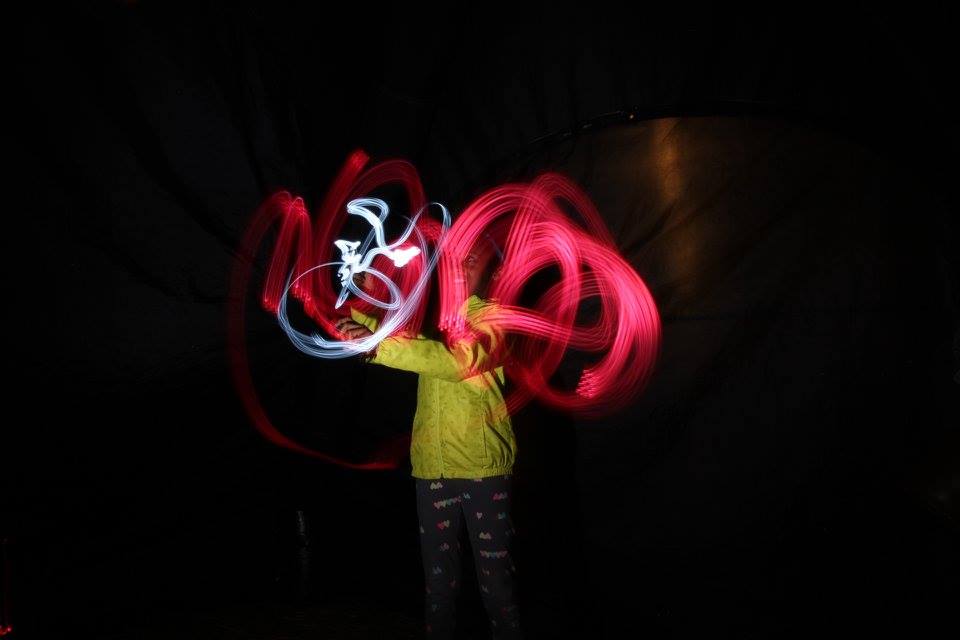 Interactive "light painting" with maker-educators FutureMakers (fresh from Light City!)
Get ready for light painting with LED brushes at Taste the Arts! You'll even be able to email your creation home!" —Matt Barinholtz, FutureMakers

Indian classical dance performance by NRITYA
I have had the opportunity to be a performer at several Taste the Arts over the years, and I am excited to be a part of the 10th Taste the Arts gala," she said. "When my students perform with me at the gala, it is a wonderful experience for them as they get to showcase their talent and culture through their performance to the guests. It is almost as if they are cultural ambassadors." —Lakshmi Swaminathan, NRITYA, as quoted in the article "Tasty fundraiser hits the Hippodrome" on Avenue News.com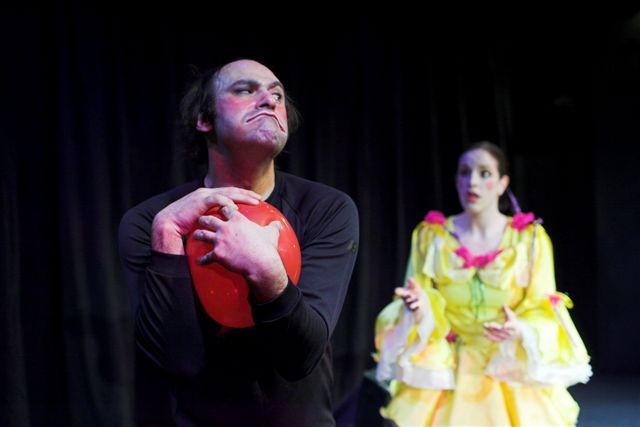 Pantomime theatre from DC's award-winning Synetic Theater
The Magic Balloon is a series of hilarious sketches synthesizing music, ballet, clowning, and audience participation. At Taste the Arts, you'll discover the art of acting without words and open the door to your imagination. 'Balloon' tells a wonderful story of a traveling actor and his magical trunk of tricks and toys." —Tori Bertocci, Synetic Theater
Plus:
Acoustic roots and blues music by Curtis Blues
Screen painting with John Iampieri
Performances by Thomas Jefferson Elementary/Middle School's String Ensemble and Kindergarten ballet dancers
Kevin Martin of Rockcreek Steel Drums performing with students from the Holistic Life Afterschool Program at Robert W. Coleman Elementary School
Taste the Arts also includes a live and silent auction with one-of-a-kind items and experiences and an awards ceremony honoring Maryland's arts-in-education leaders, including 2016 Artist of the Year Jamaal Collier, who has more than a decade of professional experience facilitating Hip Hop workshops and live performances across the state.
"I'm thankful to have an effect on kids' lives and for the effect they have on me. Every human has talent. YA helped me to build skill within that talent. I have become a better artist because of YA." —Jamaal Collier, 2016 Artist of the Year
Tickets are only $100 and ensure high-quality art experiences for Maryland schoolchildren. We're expecting hundreds of artists, educators, and arts supporters in attendance and hope to raise $150,000. Get your tickets now!
—
Can't make it to Taste the Arts?
You can still be part of our fundraising efforts by bidding on some fantastic items in our online auction—happening now through Thursday, May 5. There are still a bunch of great items available with low or no bids, and several new items were just added this week!
Categorized:

News

Tagged:

Baltimore City, Curtis Blues, dance, FutureMakers, Hip Hop, Jamaal Collier, John Iampieri, Kevin Gift, Kevin Martin, Max Bent, Music, NRITYA, Peabody Institute, percussion, Rockcreek Steel Drums, steel drum, Synetic Theater, Taste the Arts, theatre, Thomas Jefferson Elementary Middle, visual art, Wendel Patrick
Young Audiences' roster of artists continues to grow to encompass new artists, ensembles, and art forms, from slam poets to improvisers to Capoeira masters.
We'll be regularly posting interviews with our artists, giving them a chance to share more about themselves and their experiences bringing their Young Audiences programs to schools. We recently sat down with Lakshmi Swaminathan of NRITYA.
How did you first hear about Young Audiences? What made you decide to become a roster artist?
During the 1990s, I lived in New York City where I was working as a dance teacher for Young Indian Culture Group. During that time, I connected with another New York City dance organization called Battery Dance Company when I was introduced to the executive director Jonathan Hollander. He invited me to his studio to attend a workshop where I met another classical Indian dancer, Janaki Patrik, who was a roster artist with the New York chapter of Young Audiences.
Janaki asked if I would be interested in becoming a Young Audiences artist and of course I said absolutely! So I joined her group, Caravan, an Indian dance ensemble. Later on in life, I moved to Maryland and took a few years to be a stay-at-home mom with my daughter. When I decided to get back into dance, I checked to see if the Maryland chapter of Young Audiences had showcased any Indian dancers or artists before. I shot an email to the former executive director asking if Young Audiences would be interested in having me as a new roster artist. Immediately following a positive response from the executive director, I completed a 45-minute assembly audition and that was it! I have been a member of Young Audiences/Arts for Learning Maryland since 2002.
What has been the most memorable part of the programs you have brought to students with Young Audiences? Do you have a favorite memory from a program?
So many! What NRITYA does is so different that I have seen evidence of it affecting children in so many positive ways. We have gone to many different parts of Maryland, including some very rural towns where experiences have stood out to me.
In these specific instances, I realized that some of the children seemed to be confused by the idea of what an "Indian" person is. I have received questions like: "Do you wear feathers in your hat?" or "Are you a queen?" It has been those types of questions that made me realize that these children have no clue what my heritage is. Upon first impression, they often identify me as a Native American rather than Indian. Through our programs, I have to first introduce them to the country of India and explain the difference. By allowing them to see an authentic Indian dance performance, we are giving them a glimpse into a different world and culture. They begin to experience something that is outside of their own comfort zone. It truly broadens their perspective.
How does your art form help connect students to what they are learning in school?
From the curriculum perspective, it helps students develop in social sciences. They spend time investigating the living history behind the cultures that they are learning about. Dance opens them up to the idea of freedom of expression. My dances tell stories. I usually do fables which have a very Western background. The fact that I am using the Indian dance form to tell a Western story forces children to realize that the medium of dance is not limiting. If you are able to successfully tell a Western English story through Indian dance moves, you can do almost anything! You can be creative and explore that creativity while having fun.
Through one of my dance residencies, "Indian Immersion," the children actually get to wear authentically-made Indian clothes and immerse themselves further into the Indian culture. The kids love it! After one residency a teacher came up to me to say: "There is a boy in my class who would usually never participate or want to be involved in classroom activities. I was amazed to walk in and see him there dancing with you!" To watch kids just get up, start moving, and enjoy it is touching.
How do the lessons and skills you teach students about or through your art form apply to their everyday life outside of the classroom?
I think it broadens their perspective to a greater world outside of their own. I tell the children that India is a place very much like America. I have had kids ask if my studio would allow dancers to come in who are not of Indian descent. I tell them that you don't have to be Indian to perform Indian dance!
After my program, children become culturally aware. They begin to notice differences between themselves and other people. They notice differences between the food we eat, our outfits, communication, and how we express stories and emotions through dance. Yet at the same time, they realize that dance is dance. It's a medium of expressing oneself. It is a medium of using your body to tell a story no matter what culture you come from.
When we bring Indian dance to students, we give them an opportunity to step outside of their schools, and see beyond their immediate neighborhoods. This is a way of letting them know that it is all right to be different. It's all right to be creative. It's all right to embrace art. There is a world outside of academics that allows children to grow.
Learn more about NRITYA's offerings through Young Audiences.