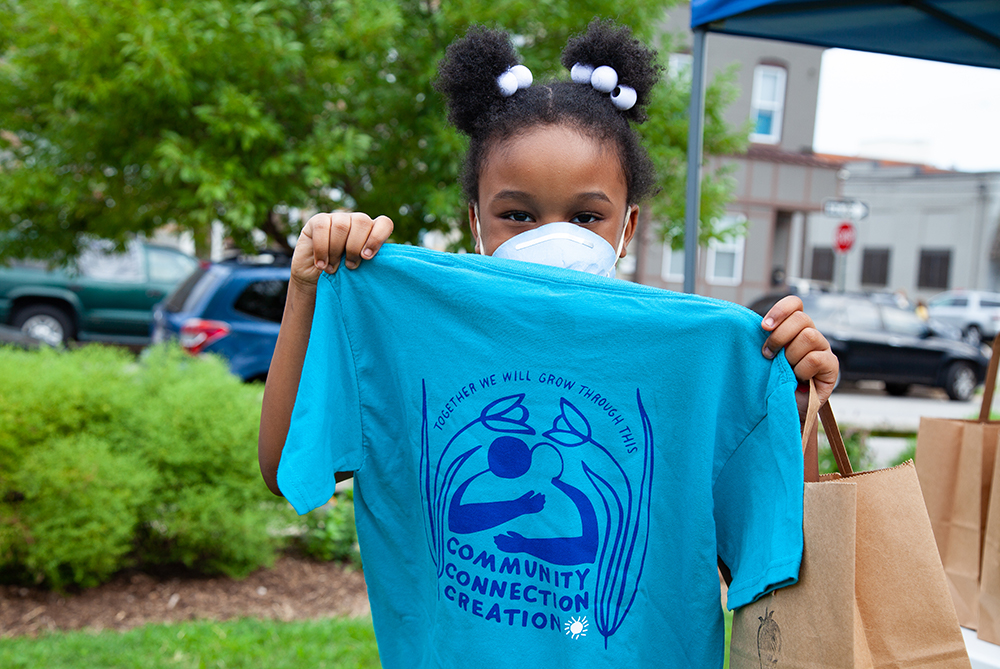 By now, Maryland students will have started their new school year. We know they have been missed terribly by their teachers and by their friends. And while they might not be reuniting in the ways that they had hoped, we know that they can still feel the love, the excitement, and support they would normally get in person. We know this because this summer, we were able to build and maintain the community and connections that students and families have come to expect from our programs—even though the circumstances were different.
Just as in years prior, students practiced their math and literacy skills each day with educators and professional teaching artists in our Virtual Summer Arts & Learning Academy (SALA). Besides the traditional benefits of summer learning, our students had the additional experience of getting adjusted to online learning in the fall. One parent said, "I really appreciated the fact that students were able to be in a virtual camp and prepare themselves for the upcoming virtual school year."
"I really appreciated the fact that students were able to be in a virtual camp and prepare themselves for the upcoming virtual school year."
And because they were learning through the arts, students were engaged, they had fun, and they were driven to learn and succeed. We saw puppet theatre performances and were treated to kitchen instrument concerts. We heard all about new passions ranging from embroidery to engineering. And we saw students and their families and caregivers having fun while learning and engaged in the arts together.
Teaching artist Marian McLaughlin's class made a collaborative crankie—a moving illustrated story—after reading the book "City Green". The crankie shows everyone's garden plots in their imaginary community garden.
We discovered that our Virtual SALA students RULE Zoom! At this year's program culmination, students presented collaborative class projects and Creative Challenges and we were absolutely blown away by their creativity and hard work. And it's not just the time and effort that was apparent in their presentations—you can feel their joy and pride, their camaraderie and excitement—even through the screen!
Students in this year's Virtual Summer Arts & Learning Academy worked with teaching artist Femi the Drifish and educator Mrs. Cassin to create "Our Changing World News".
We also had the honor of congratulating 19 incredible students on their completion of the Bloomberg Arts Internship, the college and career readiness program for rising high school seniors. Like our SALA students, the 2020 interns completed the entirety of the program virtually. All summer long, these students honed their writing skills, prepared applications for college, attended virtual workshops on financial literacy and college preparedness, and met over Zoom with professional artists working across a multitude of disciplines.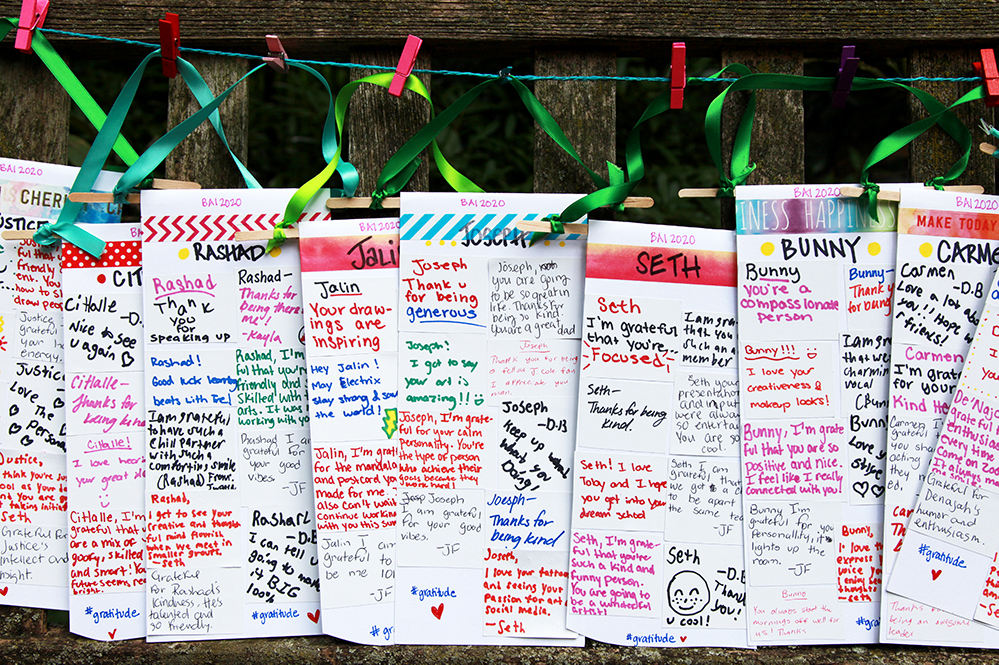 At their worksites, interns completed projects that required extensive research and the development of new skills. They engaged in lively and thoughtful discussion; they showed up and challenged themselves and inspired each other to aim high; and they cared for and supported one another daily.
This video, created by Gyasi Mitchell, BAI class of 2019, offers a glimpse into week four of our virtual Bloomberg Arts Internship.
We learned so much about reaching and inspiring students virtually and about connecting talented and committed teaching artists and educators with families in all new ways this summer. This was not the summer any of us expected when we started planning for it last year—in what now feels like a very different time. But summer is a magical season at Young Audiences, pandemic or not, and we are so thankful to be able to take this experience and all the lessons we learned and apply it to the new school year.
We are truly excited to now offer a diverse array or synchronous and asynchronous programing to help schools engage students this school year. We know that creating content that changes the pace of remote learning can be a daunting challenge for educators. Young Audiences' remote learning programs provide the tone and flow that makes learning interesting and fun. Our standards-based resources motivate students to stay engaged and provide busy educators with high-quality, fully customizable options for delivering content. Visit yamd.org/remote-learning to learn more about how our professional teaching artists bring excitement and joy into your virtual classrooms!
Categorized:

Bloomberg Arts Internship, News, Summer Arts & Learning Academy

Tagged:

arts education, arts integration, BAI, Baltimore, Baltimore City Public Schools, Bloomberg Arts Internship, COVID-19, families, Interns, Internship, online learning, Remote Learning, SALA, SEL, students, Summer, Summer Arts & Learning Academy, summer internship, summer learning, virtual classrooms, virtual learning
Written by Soni Kunwar,
2019 SummerREADS Intern
When I was looking for a summer internship during my spring semester at college, I came across an internship for the SummerREADS program at Young Audiences of Maryland. What caught my eye about this internship was that it offered a unique experience like no other. I was excited to work for an organization whose mission is to promote arts in education including through summer learning.
When I found out that I was offered the intern position for the SummerREADS program, I was very excited to get started. One of the main reasons why I joined the SummerREADS team is because of the opportunity to be an active member of my community. A library is a vital part of what makes a community so great. It is a place of learning and a hub for community activity for kids of all ages. Some of my favorite childhood memories took place in my school and community library. The joyful feeling of being in a brightly colored room with an endless supply of books is something all kids should be able to experience.
From the very first day of the internship, everyone welcomed me with open arms and made me feel like part of the team. Right off the bat, I was working alongside the team in the enrollment/registration process. It was exciting to see how spaces were filling up at the different sites as we inched closer to the start of the program. In the weeks of preparations, there were lots of team meetings, phone calls made, supplies sorted, and lesson plans printed. Once the program began, I provided support at the eleven different sites.
The most rewarding part of the internship was seeing the students engage in arts-integrated literacy workshops with teaching artists and visitors. Every time I stepped into a Weinberg library, students were participating in activities that showed creativity and innovation. I loved seeing collaboration amongst students when they were building 3D kinetic creatures with Futuremakers or when they were writing and performing hip hop verses with Bomani. I was able to capture many moments like this and post them on the SummerREADS Facebook page. Managing the Facebook page allowed me share photos of all the learning that took place, whether a site was learning about music, dance, theater, or visual arts on a particular day.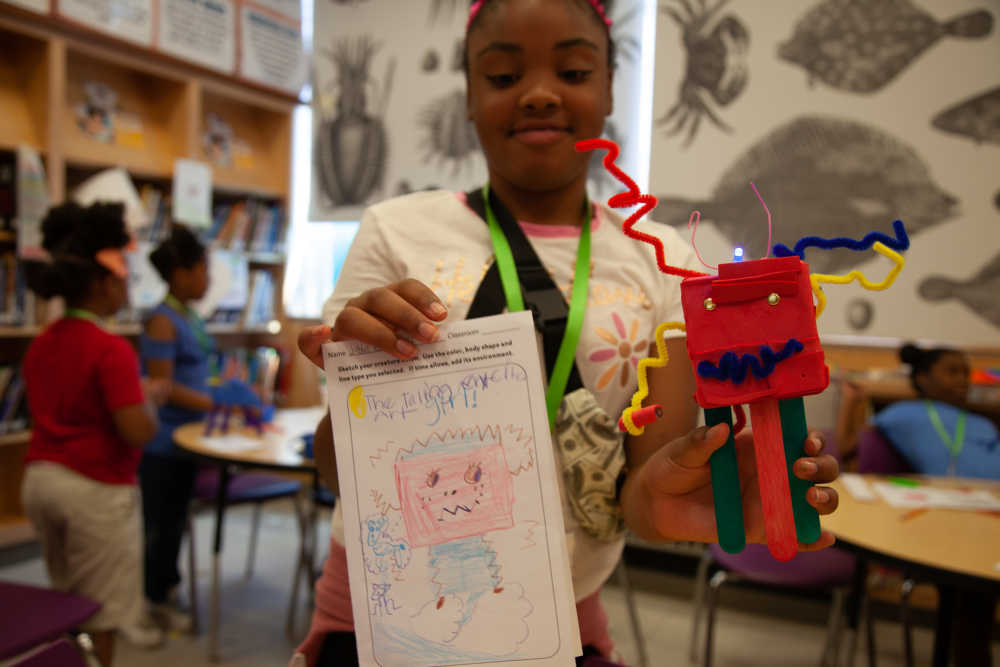 It makes me proud to have been part of a team of hard-working and dedicated people. I was constantly surrounded by people that were truly passionate about their job and who did everything they could to make the program a success. Everyone I met, from the librarians and teachers to the staff at YAMD, helped me grow not only at my job, but also as a person. Throughout the whole experience, I was able to see how a summer program that promotes arts in education really changes lives. It gives a child an opportunity to elevate their learning and dream big.
SummerREADS is a free literacy initiative that provides weekly drop-in programming for Baltimore City students. Each host school and library offers a safe and welcoming space where students can participate in literacy workshops with teaching artists and enrichment activities with special guests. Students also earn incentives for reading, receive two free and well-balanced meals per day, take books home, and access other library resources.
The school year may only have just ended, but this year's cohort of Bloomberg Arts Interns have already been hard at work for three weeks now. They attended a week of rigorous orientation and participated in behind-the-scenes tours and presentations at arts organizations. And perhaps most significantly, interns have gotten their feet through the doors of a number of reputable arts and culture organizations and have begun weaving themselves into passionate and supportive arts and education networks.
Outside of their internships, the students participate in professional development, college prep workshops, and writing coaching sessions. On these days, students receive guidance and support with completing college applications and build strong career skills with mentors and writing coaches. They create personal essays, write responses to art and performances, and work not just on college applications, but prepare for the bills, the challenges, and the change that comes along with transitioning to a college or university.
Two of last summer's Bloomberg Arts Interns, Jahsol and Sequoia, will be headed to Bard College at Simon's Rock and the Arts Institute of Chicago, respectively, in the fall. But first, the pair visited students at OpenWorks to answer questions and give them insight into their own internship experiences last summer. The questions poured in. While just a year older than the 2018 interns, Jahsol and Sequoia had so much knowledge, experience, and wisdom to impart, getting this year's cohort excited about the possibilities to come.
A college panel brought together three community members to talk about first-hand challenges, solutions, and to provide conversation and guidance in applying and adjusting to college life: Danielle Staton, Program Manager of Fund for Educational Excellence; De'asia Ellis, a Frederick Douglass High School graduate and current Goucher College student; and Ruben Ramirez Jr., a graduate of Digital Harbor High School and restaurant entrepreneur.
From practical advice, like applying to more than one school and developing a plan for time management, to being prepared to handle rejection, facing culture shock and loneliness away from home, or confronting ignorance and discrimination, the panellists shared valuable online resources and their honest experiences to help prepare the interns for what may come in the next year, not to mention all the steps required just to apply. "It's hard when families don't know how to get there," said Ms. Ellis. She advises students who may not have family to support them through the daunting application process to find a mentor to help guide them.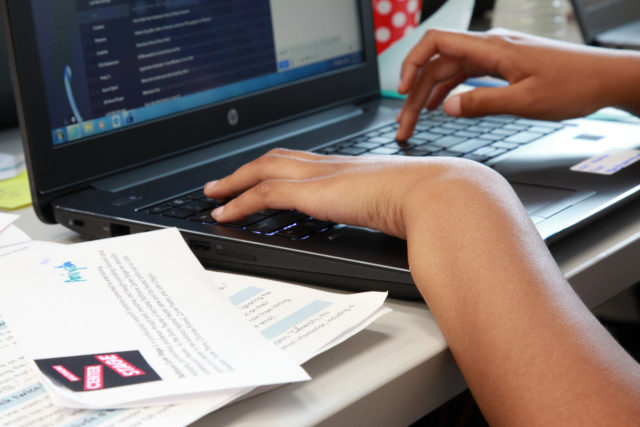 As the summer progresses, this year's cohort will continue to be afforded the chance to explore art of every discipline, and to meet and learn from artists, curators, and everyone else who works so hard to keep local institutions dynamic, engaging, up, and running. And while they are busy working on projects for their worksites, they will be networking. They will be making lasting connections, opening themselves up to all that is possible in a career in the arts, and forging their futures.
The Bloomberg Arts Internship is managed by Young Audiences through the support of Bloomberg Philanthropies. Learn more about the program here.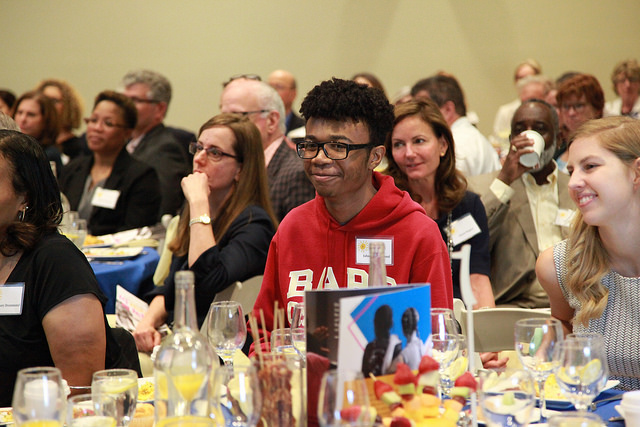 Written by Jahsol Drummond
The 2017 Bloomberg Arts Intern and Filmmaker delivered the following speech at Young Audiences' annual Impact Breakfast earlier this month.
My name is Jahsol Drummond. I am eighteen and currently a senior at Bard High School Early College.  I have attended Baltimore City Public Schools since kindergarten and I have never been a big fan. I was always told I was a good kid but my grades never really reflected that. From early on I was put in a box. Once I got to middle school, classes were separated and labeled 31 through 34. We all knew that groups 31 and 32 were supposed to be for the smart kids and 33 and 34 were for the "dumb" ones. I was in 33, and the stigma of feeling lesser set in, but I was also just glad I wasn't in 34.  
When I didn't get good grades in middle school, I couldn't get into a good high school, and a cycle began. This is the problem. In middle school, a composite score based on the grades you earn determines where you can go to high school. Once kids get behind in their education here in the city, they get derailed and there isn't much help to get you caught up. Luckily, I found Bard High School Early College, a school with college-level expectations that encourages its students to think. Bard gives kids who haven't done well in the current system a second chance and (I think) a better education than any other city school can provide.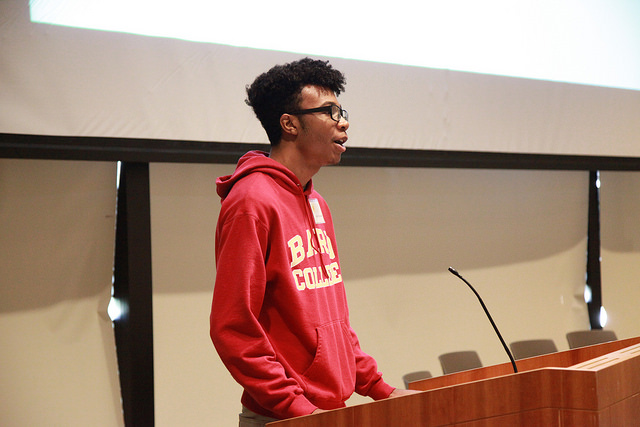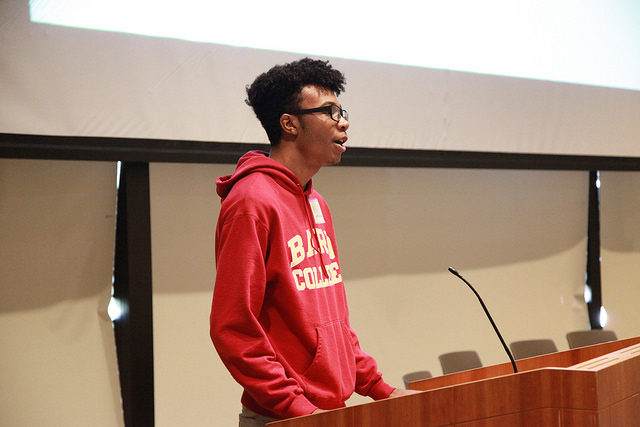 I first learned about the Bloomberg Arts Internship from Bard's guidance counselor. This program, which is managed by Young Audiences, matches students with arts and cultural organizations for a paid internship over the summer. I wanted to be a filmmaker, but I wasn't sure how to go about it.
So, I was excited when I was accepted into the program and Young Audiences matched me with Tim Nohe, who is the Director for the Center for Innovative Research in the Creative Arts (CIRCA) at UMBC and a filmmaker. We clicked instantly. We saw that we had a common interest in using film to communicate perspectives.
On the first day, Tim and I hit the ground running. He taught me how to use the camera, and how to use editing software. My first project was to film interviews with the arts staff at the university. I was involved throughout the entire production process: from researching the artist, to formulating the questions, filming the interviews, and editing the footage. Tim believed in me and over my six weeks at CIRCA, I was exposed to the world of professional filmmaking and working with people to create pieces of work that I cared about. I made something I was proud of and a spark ignited. That first-hand experience helped me get involved in the local industry and I came away feeling like I had earned the title of filmmaker.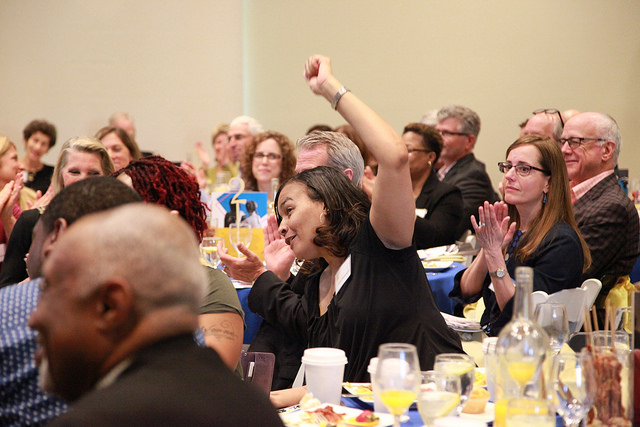 On top of connecting me with a great worksite, Young Audiences helped me and my fellow interns apply to college. We spent time working on our college essays and doing extensive research on the colleges we wanted to attend for the next fall. Today, I'm graduating from Bard with an Associates degree and I will be attending Bard College at Simon's Rock in Massachusetts on a full-ride scholarship and with all of my current credits carried over.
At the end of the summer, Young Audiences required me and the 24 other Bloomberg Interns to present what we learned in a public presentation in front of hundreds of people. I had the opportunity to show what I had learned by producing my own video for my presentation. I was really pleased with how it turned out, and there were leaders in the city's arts and cultural industry who were impressed with my work too.
My dream is to communicate the problems in our educational system through film, and now that I have finished the program, I know that I can do this. I hope my films inspire a spark within others to make a change. I now know enough to trust my spark to guide my work, and Young Audiences hiring me to film all three of YA's summer programs this year means that others believe I have it in me, too. My career has only just begun, and it's already so exciting. Thank you to Young Audiences and Bloomberg for opening this world up to me, and a special thanks to Tim for showing me the way.
Written by Stacie Sanders Evans
President and CEO, Young Audiences / Arts for Learning
I love watching students memorize fractions by performing a dance routine or recall math facts through a song. Or marveling at a mural created by students to honor the important women and their contributions to science that they studied. I smile from ear to ear watching students in our Summer Arts & Learning Academy light up after making new connections using illustration, music, or poetry.
Every day across Maryland, I am reminded how arts-integrated educational experiences help students understand academic content. The joy and excitement that comes from not just seeing and hearing but by creating and doing, makes content interesting, relevant, and easier to understand.
Arts integration extends that joy and excitement beyond the classroom and into students' lives. The arts help them see the world differently through new experiences, expanding their perspectives while testing new approaches.
That's why this summer I was inspired to watch a group of rising high-school seniors grow and learn through arts opportunities outside of the school year. The Bloomberg Arts Internship Program just completed its inaugural summer in Baltimore, graduating 25 Baltimore City Public School students from the program.
The interns each completed six-week paid internships at 14 of the city's leading arts and cultural organizations, including:
Baltimore Center Stage
Baltimore Museum of Art
Baltimore Symphony Orchestra
Center for Innovation, Research and Creativity in the Arts (CIRCA) – UMBC
Dance & BMore
Everyman Theatre
Hippodrome Foundation, Inc.
Maryland Film Festival
Maryland Institute College of Art (MICA)
Maryland Public Television
Peabody Institute of The Johns Hopkins University
Port Discovery Children's Museum
The Reginald F. Lewis Museum of Maryland African American History & Culture
Sheridan Libraries and University Museums, Johns Hopkins University
Interns worked hands-on, three days a week at cultural organizations and participated in field trips and professional development on the other two. Young Audiences had the honor of managing the program, the rigorous application/selection process, and professional development along with our partner, the Greater Baltimore Cultural Alliance (GBCA).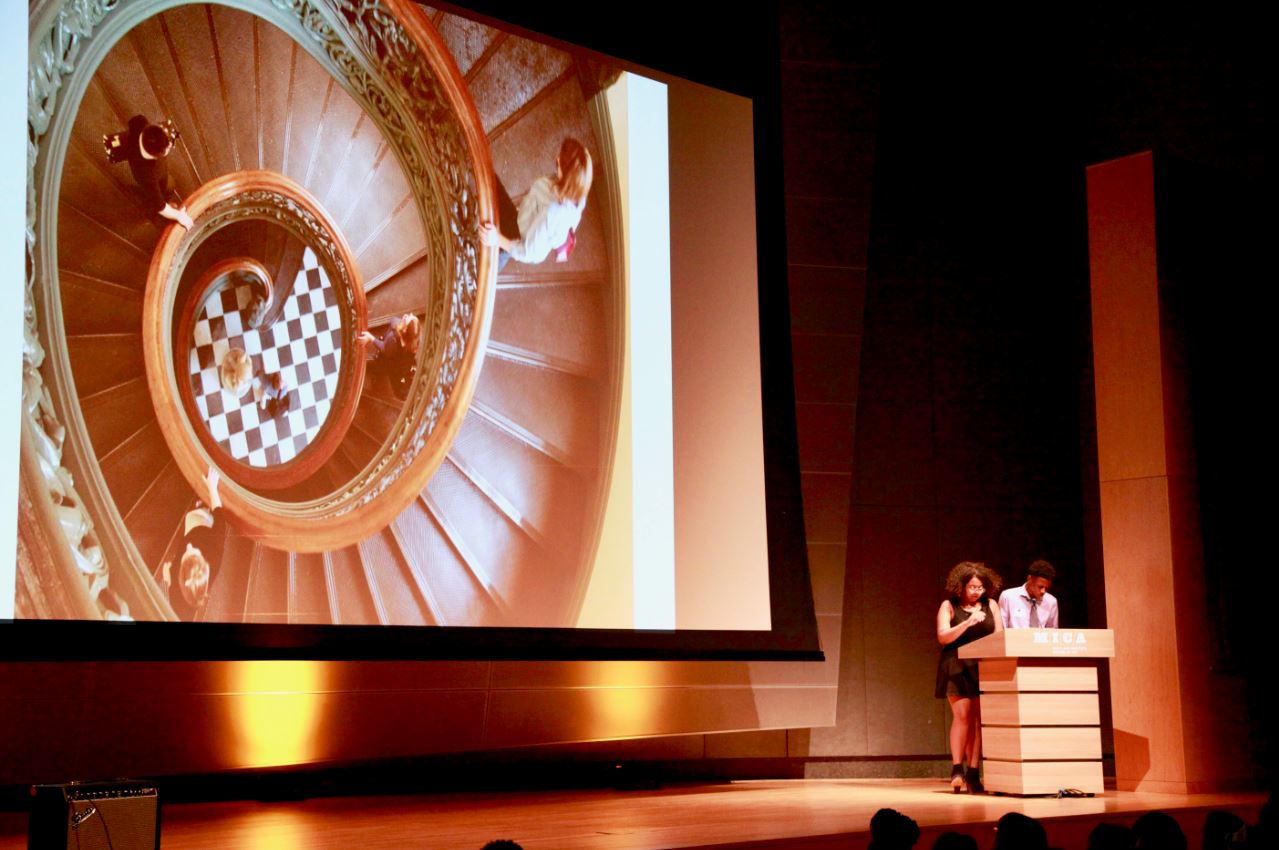 Excitement, pride, and curiosity filled the faces of 25 rising Baltimore City high school seniors earlier this month as they graduated from the program. The feeling was contagious. Parents, friends, teachers, and mentors looked on as interns told stories of their experiences, described projects and tasks they were assigned, and the impact it all had on their plans for the future. Some found passions they didn't know they had. Others refined interests and built skills that will help prepare them to reach goals already set. All of them built important connections and relationships in the arts and cultural community.
The Bloomberg Arts Internship program is a reminder of so many things we learn through our work: that education extends beyond the classroom, that learning can (and must) happen year round, not just between September and June, and that we need to create these non-traditional opportunities for students to grow academically and personally. The arts open minds and inspire passions that last lifetimes. These programs plant those seeds for our children.
Just as I see the powerful impact of arts integration activities in school settings, I saw it this summer throughout Baltimore, as Baltimore's Bloomberg Arts Interns discovered the world – and themselves- through their experience.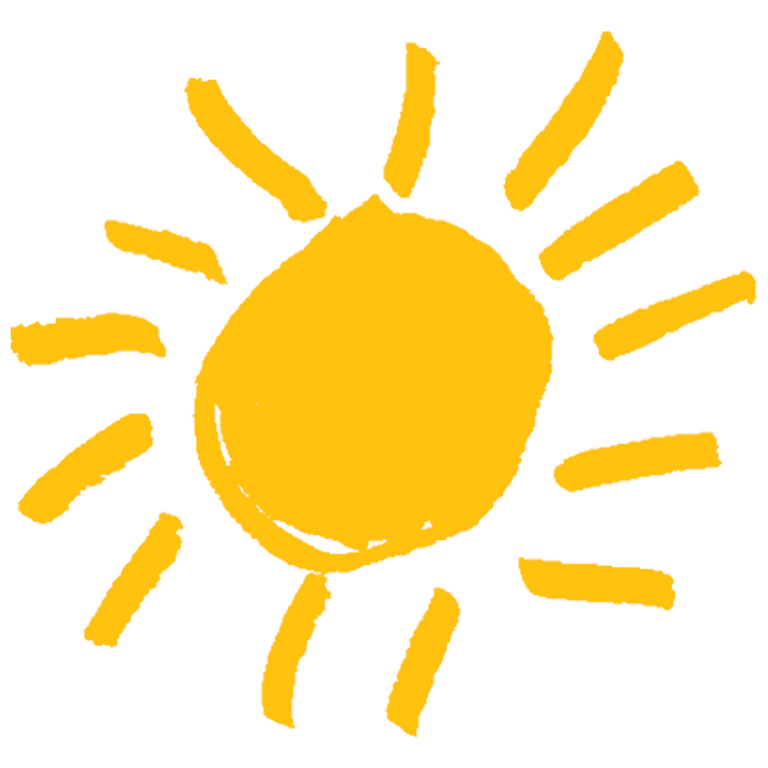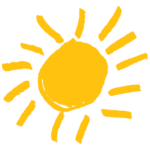 See more images from throughout the program on our Flickr page.
The Bloomberg Arts Internship program is coming to Baltimore this summer, placing 25 Baltimore City rising seniors in paid internships at 14 local arts and cultural institutions. Students will participate in a rigorous six-week program, providing crucial college and career readiness preparation through hands-on, real world workplace experiences and professional development.
Managed by Young Audiences/Arts for Learning and the Greater Baltimore Cultural Alliance (GBCA), the program includes work at an arts organization, visits to arts and cultural organizations, and professional development training. The Baltimore Bloomberg Arts Internship Program runs June 20-August 4, with Baltimore being the third city to host the program along with New York City and Philadelphia.
Participating institutions include performing arts centers focusing on dance and music, art museums, libraries as well as film festivals and television studios. The organizations welcoming Bloomberg Arts Interns include:
Baltimore Center Stage
Baltimore Museum of Art
Baltimore Symphony Orchestra
Center for Innovation, Research and Creativity in the Arts (CIRCA) – UMBC
Dance & BMore
Everyman Theatre
Hippodrome Foundation, Inc.
Maryland Film Festival
Maryland Institute College of Art (MICA)
Maryland Public Television
Peabody Institute of The Johns Hopkins University
Port Discovery Children's Museum
The Reginald F. Lewis Museum of Maryland African-American History & Culture
Sheridan Libraries and University Museums, Johns Hopkins University
"Through our arts internship program, we're working to change how the next generation of employees and leaders perceive cultural institutions' contributions to a city's workforce, economy, and identity," said Patricia E. Harris, CEO of Bloomberg Philanthropies. "As part of the program, interns will develop critical workforce skills at select non-profit cultural organizations, meet with professionals in the field, and attend career and college readiness workshops as part of their summer experience. We are delighted to expand this program to Baltimore."
The 25 Bloomberg Arts Internships interns were selected through a multi-step application and interview process. They will work with arts organizations three days a week, go on field trips to cultural institutions once a week, and engage in professional development trainings once a week. Through the internships and trainings, students will develop organizational work plans, begin their college applications, write analyses of art performances, and complete final projects on their experiences. Internship focuses vary across organizations to include production, education, development, community engagement, artist engagement, video, music, administration and more.
"The arts have the power to transform lives and the futures of students in our community," said Stacie Sanders Evans, Young Audiences Executive Director. "Through their generous investment in Baltimore, it is clear that Bloomberg Philanthropies not only agrees, but also can see the vibrant, growing community of artists and organizations that make this city unique. We're thrilled to coordinate this wonderful opportunity, providing Baltimore students with experiences showing the arts as a viable career pathway and passion. We can not wait to see how this program impacts the ideas and dreams of these interns."
"GBCA is excited to be part of this new project," said Jeannie Howe, GBCA Executive Director. "The Bloomberg Arts Internships will help young people develop workforce and college preparation skills, and support an equitable pipeline for talented young people interested in careers in arts and culture. The cohort in turn, many of whom are of color, will help strengthen the equity and inclusion of Baltimore's wonderful and diverse arts organizations."
Baltimore Bloomberg Arts Interns come from schools across the city, including REACH! Partnership School, Baltimore City College, Western High School, Ben Franklin High School, Patterson High School, Baltimore School for the Arts, City Neighbors Charter School, Baltimore Design School, Digital Harbor High School, Bard High School Early College, and Mergenthaler Vocational Technical High School.
Categorized:

Bloomberg Arts Internship, News, Press Releases, Summer Learning

Tagged:

Baltimore, Baltimore City, Baltimore City College, Baltimore City Public Schools, Baltimore Design School, Baltimore School for the Arts, Bard High School Early College, Ben Franklin High School, Bloomberg Arts Internship, City Neighbors Charter School, Digital Harbor High School, high school, high school students, Interns, Mayor Catherine Pugh, Mergenthaler Vocational Technical High School, Patterson High School, REACH! Partnership School, summer internship, Western High School
Young Audiences of Maryland and the Greater Baltimore Cultural Alliance are searching for 25 rising Baltimore City public high school seniors for a six-week paid summer internship!
In 2012, Bloomberg Philanthropies created the Bloomberg Arts Internship program in New York City as a pipeline for public school students to college and careers. It is a rigorous program with three major elements: a six-week placement and project working day-to-day in an arts organization; visits to arts/cultural organizations; and professional development. This program's success led the foundation to expand its reach, first to students in Philadelphia, and in 2017, to Baltimore City. Young Audiences and GBCA are thrilled to be able to offer this opportunity to Baltimore City School students as well as Baltimore's arts and cultural institutions.
This is so much more than a summer job, it is a chance for young scholars to be challenged and inspired while getting meaningful, real-world experience. This phenomenal opportunity is made possible through the Bloomberg Arts Internship program which places qualified students at arts and cultural institutions across Baltimore City. This summer, 25 students will participate in a rich, immersive, and dynamic learning environment in which they will build career skills and plan for their futures. Baltimore's renowned and reputable arts and cultural organizations will guide interns through both creative and administrative projects, offering a unique perspective of  day-to-day operations within the art world.
STUDENTS
Interns are paid $9.25 per hour for 35 hours per week for the six-week internship, and an additional 20 hours during the orientation week—a total of 230 hours from June 20 – August 4, 2017. To apply, students must be enrolled in a Baltimore City public high school and:
Successfully complete junior year in 2016-17
Be 16 years of age or above by June 15, 2017
Have a passion for the arts
Commit to attend the 35-hour/week internship plus 20 hours of orientation  (June 20-23)
Commit to working full-time for 6 weeks  from June 26-August 4
Be able to work legally in the U.S.
Applications are due March 31, 2017
Submit an Application  |  Learn More
ARTS & CULTURAL ORGANIZATIONS
Arts and Cultural organizations play a critical role in The Bloomberg Arts Internship. We are looking for 12-15 partners with the capacity to provide a rich, quality experience for the interns and meet the necessary Bloomberg guidelines. Worksite partners will be paid $750 per intern to help offset the costs of staff time in supervising and guiding the intern(s). Although only 12 to 15 organizations will be selected as worksite partners, there will be other ways to collaborate with us on BAI, such as hosting visits as part of the cultural field trip days or participating as a presenter/panel member as part of the professional development curriculum.
The YA/GBCA team comprises members with expertise in arts leadership and management, curriculum development, and arts education. Partners can expect consistent support from the YA/GBCA staff throughout the program.
Applications are due April 14, 2017
Apply to Become a Worksite Partner |  Learn More
For more information
contact Chaz Walters, Bloomberg Program Coordinator
[email protected] or call 410-837-7577