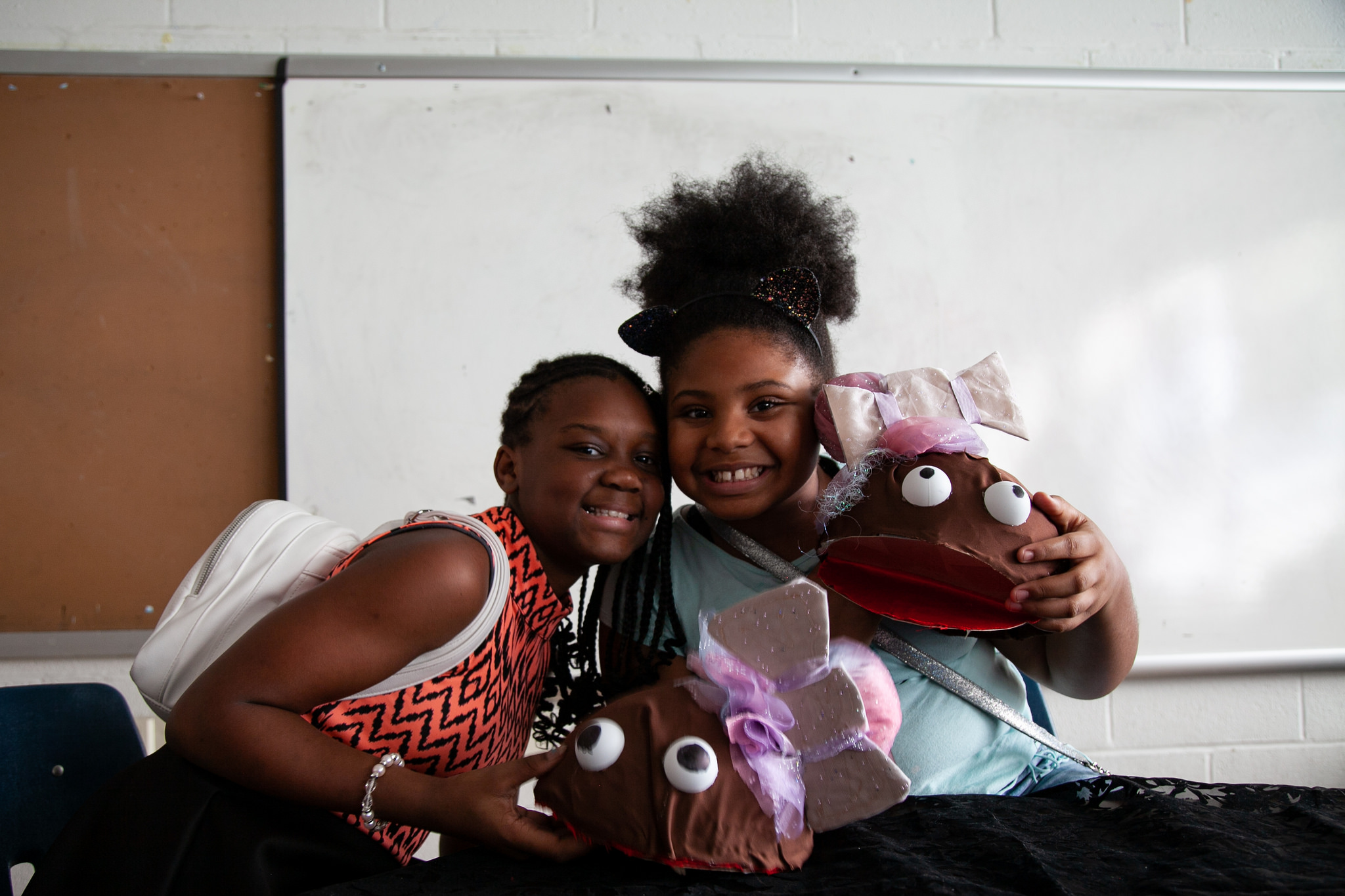 Young Audiences / Arts for Learning Maryland will participate in $43 million program
Young Audiences announced that it is a grantee recipient of Bloomberg Philanthropies' Arts Innovation and Management (AIM) program. The invitation-only program seeks to strengthen the organizational capacity and programming of small and mid-size cultural organizations within Atlanta, Austin, Baltimore, Denver, New Orleans, Pittsburgh, and Washington, D.C. Through the $43 million multi-year initiative, Bloomberg Philanthropies will provide unrestricted general operating support as well as arts management training in areas that include fundraising, strategic planning, marketing, and board development.
"We're incredibly thankful for Bloomberg Philanthropies' support as we work to infuse and enhance student learning with hands-on arts experiences throughout Maryland," said Stacie Sanders Evans, Young Audiences/Arts For Learning President and CEO. "This crucial funding will strengthen our organizational capacity and support all of our programs, from year-round arts-integrated classroom residencies to teacher and artist professional development."
AIM targets arts non-profits because of the vital role that they play in building communities, driving local economies and supporting artists. "The arts inspire people, provide jobs, and strengthen communities," said Michael R. Bloomberg, founder of Bloomberg Philanthropies. "This program is aimed at helping some of the country's most exciting cultural organizations reach new audiences and expand their impact."
Bloomberg Philanthropies will develop curricula and conduct seminars for the program in partnership with leading experts, including the DeVos Institute of Arts Management at the University of Maryland, led by Institute Chairman Michael M. Kaiser and President Brett Egan. AIM organizations will engage in activities that strengthen their long-term health and goals, and will receive one-on-one consultations and implementation support for organization leaders and their boards.
All organizations invited to participate in the 2018 expansion of the AIM program are nonprofits that have been in existence for at least two years. Participating organizations will be required to secure 20% of their AIM grant in matching dollars; reach 100% board participation in fundraising; and maintain up-to-date information in DataArts, an online management tool that assists arts organizations across the country in collecting, learning from, and using data effectively. The grants will be unrestricted to allow recipients to utilize the funds to address their greatest needs.
Since 2011, AIM has helped more than 500 small and mid-sized organizations in all creative disciplines, including theater, visual arts, music, film, literature and dance. Participating organizations reported significant improvements in board development, fundraising and overall income over the two-year program. Watch this video for an overview of the Arts Innovation and Management program: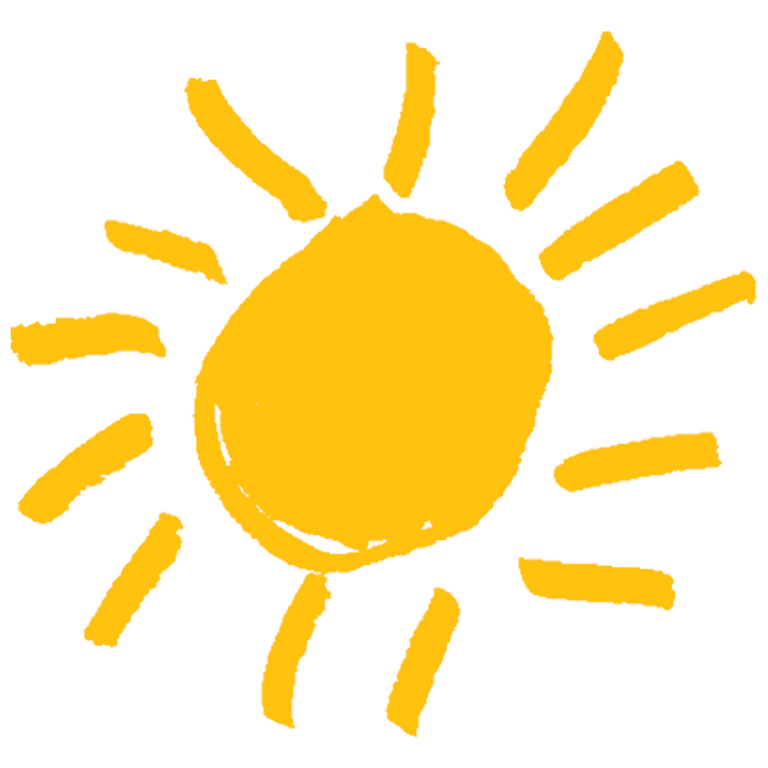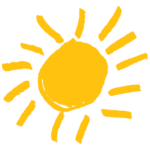 About Young Audiences/Arts for Learning Maryland
Young Audiences is the nation's largest arts-in-education provider and started in Baltimore in 1950. As a Young Audiences affiliate, Young Audiences/Arts for Learning (YA) is a nonprofit organization devoted to enriching the lives and education of Maryland's youth through educational and culturally diverse arts programs for more than 65 years. Each year, YA reaches more than 180,000 students through over 5,000 arts learning experiences by partnering professional artists from all disciplines with schools throughout Maryland for hands-on arts learning experiences. We envision a Maryland where the arts are valued for their capacity to transform lives, and where every student is immersed in opportunities to imagine, to create, and to realize their full potential through the arts. For more information, contact YA at 410-837-7577 or visit yamd.org.
About Bloomberg Philanthropies
Bloomberg Philanthropies works in over 480 cities in more than 120 countries around the world to ensure better, longer lives for the greatest number of people. The organization focuses on five key areas for creating lasting change: Arts, Education, Environment, Government Innovation, and Public Health. Bloomberg Philanthropies encompasses all of Michael R. Bloomberg's charitable activities, including his foundation and his personal giving. In 2017, Bloomberg Philanthropies distributed $702 million. For more information, please visit bloomberg.org.
Co-authored by Barbara Krebs, a Young Audiences volunteer and Sunburst Society member.
We grow up in the United States hearing that we get what we pay for. Such is the case with investments in the greater good. That's one of the many reasons we're so passionate about teaching in and through the arts. From our country's youngest students to our aging seniors, the entire population benefits in both the short- and long-term from the arts, whether it be emotionally, socially, or intellectually.
Non-profit arts organizations like us work hard to both generate sustainable programming and seek support from private and corporate funders so that we may fulfill our mission to positively impact the greatest number of Maryland children with the highest quality arts-integrated educational programming. Federal funding may only be a piece of our funding picture, but it is an important one.
We are excited and proud that the National Endowment for the Arts awarded Young Audiences of Maryland $90,000– one of only seven total Collective Impact Grants awarded nationwide– for the Arts Empowered Minds Initiative (AEMI) in Northern Anne Arundel County! The Arts Empowered Minds Initiative utilizes arts integration programming to boost achievement, parental involvement, student engagement, and empathy. Programming includes in-school arts integration, out-of-school arts programming, and professional development for teachers. In addition, the program will partner with community organizations to create family engagement opportunities, such as providing family passes to the new Maker Space at Chesapeake Arts Center.
The program is the culmination of the work of many groups and individuals seeking to build a movement for increased equity through the arts in their community. With funding from the NEA in 2016, we built partnerships with Anne Arundel County Public Schools (AACPS), Chesapeake Arts Center (CAC), Arts Education in Maryland Schools Alliance (AEMS), Arts Council of Anne Arundel County, and University of Maryland – Baltimore County (UMBC). Together, we have already provided professional development to over 100 teachers, and delivered high-quality arts-in-education programs to nearly 2,500 students at six schools.
"This second grant from the NEA will allow us to both deepen and expand our reach and maximize existing resources to ultimately bring the impact of arts integration to almost every student in Northern Anne Arundel County," Stacie Sanders Evans, Executive Director of Young Audiences explained. The Arts Empowered Minds Initiative will expand from six schools to all 12 public schools in Northern Anne Arundel County and impact more than 7,000 students in grades pre-k through 12.
To be clear, it's not the NEA's budget that is proposed to be cut; it's the NEA itself that is on the line. It's important to think about this as it impacts local communities and groups. And, should the NEA be eliminated, it will impact our community. When vital, far-reaching, and life-altering programs are at risk, we must speak up. And it's surprisingly simple and quick to let your voice be heard.  Identify your legislators. Email your senator. Call your representative. Write a letter.
Take 2 minutes now to contact your members of Congress and join the #SAVEtheNEA campaign. Involved citizens can and do make a difference.  Please, join us in the fight to keep the arts alive and accessible in our nation, state, and community. We get what we pay for. And, when we invest wisely, what we get is more than we could have ever even hoped for.
Step into a FutureMakers workshop, and you are immediately met with bright colors, texture, and sound! The room is a symphony of whirring and spinning, and you can almost hear the busy minds buzzing. This is exactly the scene in the art room when FutureMakers coaches Topher and Ross taught a series of workshops at Gardenville Elementary recently.
Thanks to programs like the Access for All Initiative and Maryland State Arts Council (MSAC) Artist in Residence (AiR) grant, more and more schools are able to bring the high-quality STEAM programming that FutureMakers provides into their classrooms. "We're so happy to see so many schools leveraging resources from the Maryland State Arts Council," FutureMakers founder Matt Barinholtz told us. "In 2017, we served nearly 1000 Maryland students through AiR programs – all who were able to increase their understanding of the engineering design process, circuits and visual arts elements by creating artworks that are designed and built to move!"
The goal of each workshop was for every student to create a drawing machine: a small, unique, motorized tripod that doodles and draws as it swirls and whirls across a flat surface. But it would be a mistake to assume that the finished product that students carry away is the only benefit to the session. FutureMakers teaches kids that engineers cooperate and persevere—skills that will take students far.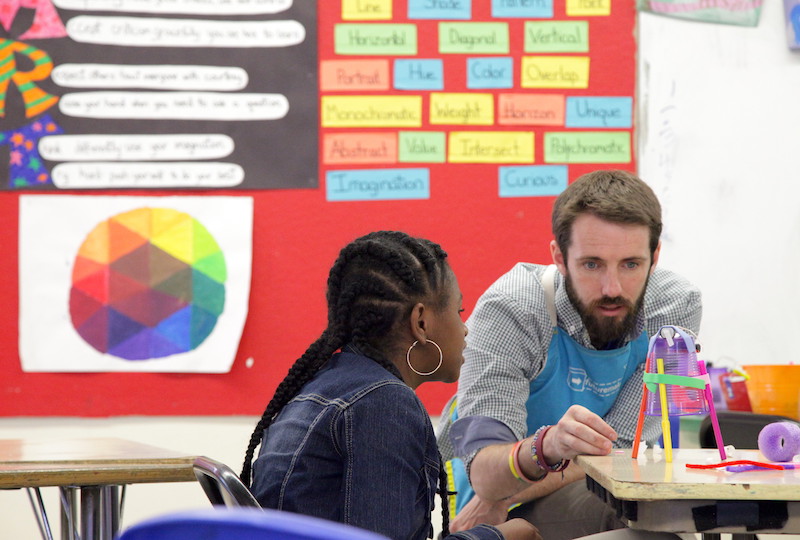 Coach Topher raised his hand at the front of the classroom and asked, "Who here has ever made something before?" The kids were excited. Some of the materials they received to build their machines, they recognized. Some, they did not. All of them, they had to connect and make work.
Problem-solving and troubleshooting are easy to talk about. "It's easy to say, 'try your best,' but in the moment, it's the most frustrating thing." Connecting batteries to motors and transforming them into pieces of art takes patience and skill. "Engineers fix stuff. Usually, they're fixing stuff they mess up themselves!"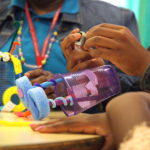 Though students all started on the same path, each robot took on its own distinct personality. Students directed the design of their bots, testing and retesting to see how design elements worked with the functionality of their machines. Through problem solving and teamwork, the young engineers found success.
"FutureMakers knows that integrating quality STEAM programs is essential – and requires support," said Barinholtz. Funding is available for schools and community organizations that can help all children experience high-quality arts programs.
Bring FutureMakers into your school with the help of a Maryland State Arts Council (MSAC) Arts in Education (AiE) grant. The MSAC AiE grant will fund up to 30% of the total cost of a YA residency program, including travel costs. The deadline to apply is Friday, May 19, 2017, by 5 pm. Start the application process today. 

By Danyett Tucker, Young Audiences illustrator and Artist Associate
During my recent mural residency program at Hamilton Elementary/Middle, students celebrated their community by remodeling Main Street and adding their own businesses. Social awareness symbols are sprinkled throughout their fantasy blueprint which now proudly covers their lunchroom wall.
I began by taking photos of well-known businesses in the area so that students could work on designs to upgrade their neighborhood. They decided what businesses they would like to add and represented those with related symbols. In class, we listened to a socially-conscious soundtrack and used some of the lyrics as inspiration to include messages that would uplift the community.
The students created all of the drawings and then I collaged their individual efforts together to create the scene. Together, we painted for days on end! During the course of six more workshops with me, and several additional sessions led by my teacher partner Ms. Friedman, this mural came to life. The sixth, seventh, and eighth grade art classes all contributed to the piece.
Ms. Friedman worked tirelessly on the mural panels outside of our workshops in the classroom. Since Ms. Friedman is retiring at the end of this school year, we included a student drawing of her in the finished mural.
Click here to see the full mural and see if you can spot Ms. Friedman!
Ms. Friedman's first name is Charlotte, like in "Charlotte's Web," so look for the spider web as a clue to where she is located.
Ms. Freidman shared: "I love, love, love the mural! Everywhere I look, I see something new! Students and parents went down to see the finished piece after a recent school concert and the building's custodians finally had to chase them out because they were so caught up in it."
It was an awesome experience!
This residency was made possible through a Maryland State Arts Council Arts in Education Artist-in-Residence Grant. Learn more about how Young Audiences can assist your school or community organization in applying for this and other grant funding opportunities online.
Learn more about this residency program and Danyett Tucker's other program offerings.
In response to feedback from our school partners throughout the state, Young Audiences has expanded the resources available on its website for schools and community organizations looking for additional funding opportunities to bring valuable arts experiences to Maryland students.
In preparation for our five-year strategic planning process, Young Audiences conducted community interviews with leaders in education, arts and culture, philanthropy, business, government, and higher education. We also surveyed our current school and community organization partners, as well as those schools we have not partnered with in recent years. These surveys and interviews helped us understand what thought leaders in our field see as the biggest challenges in education and how our community views the role of the arts, artists, and Young Audiences in the education of our children.
Here were some key findings:
More than three-quarters of our surveyed partners said they would like to increase the amount of Young Audiences programming in their schools! Our school partners are also more aware of the array of arts-integrated programs Young Audiences offers, such as professional development workshops for educators.
While both partners and non-partners alike believe in the importance of arts-in-education programs, many schools said that barriers to the arts still exist–the most prohibitive being cuts to school budgets. Half of the surveyed schools noted that their discretionary funds for arts/cultural programs from outside providers have decreased. Many of our partners suggested that Young Audiences offer additional grant opportunity information, so we have compiled an even more comprehensive list of grants and resources for schools. Visit our website to take a look!
Despite these financial obstacles, we found a promising consensus that the arts play an important role in the education of Maryland students and in meeting educational priorities.
Young Audiences partners with several generous individuals and foundations to make our programs accessible. While many of our donors have specific sites that they wish to sponsor, if you are in need of funding to bring one of our programs to your area, please contact us at 410-837-7577. We may be able to help.