Commodore John Rodgers School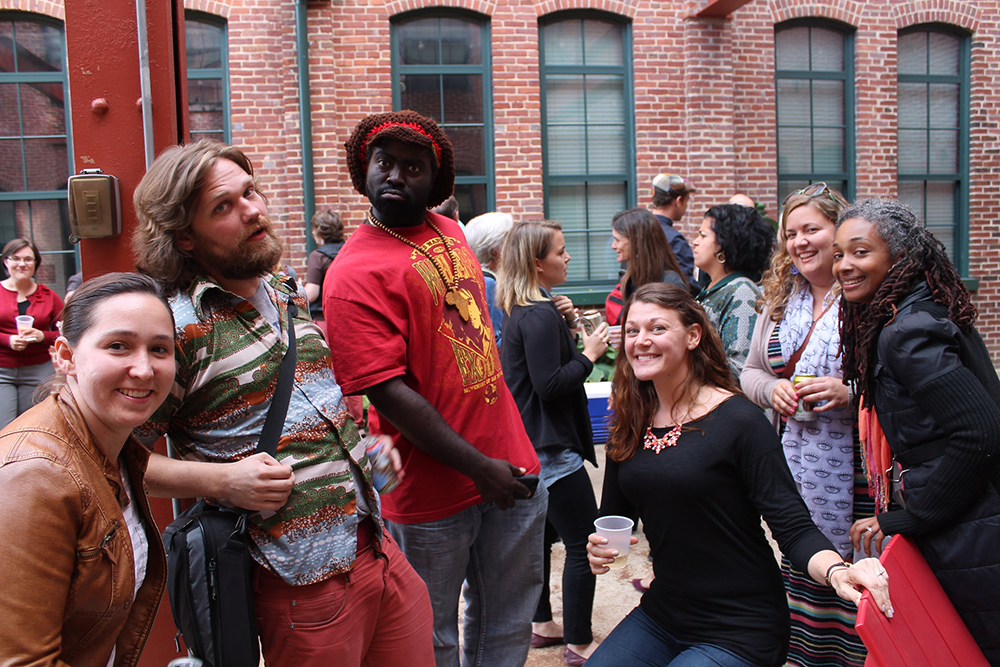 Commodore John Rodgers School
Our staff at Young Audiences do not just come to work. We come to support a mission: to transform the lives and education of our youth through the arts by connecting educators, professional artists, and communities. And we come with our hearts and minds and bodies ready to go above and beyond to realize this mission.
Micaela wrote, "When I started at Young Audiences six years ago, I thought we needed the arts to help students be more engaged in school and make learning more accessible. I had just been a teacher, and I saw changes in my students when they worked in the arts—new leaders emerged when we did a class talent show, and huge smiles appeared on kids' faces when they got "their own" recorders to take home from music class.
We need young people who not only have the skills needed to build a better world, but can imagine what that might look like. Artists in schools seems like one of our best shots at giving kids the space and community to become the wild, imaginative thinkers and doers that we all need.
These things are still true—the arts are awesome at engaging kids in school, providing an opportunity for students to do hands on work that is meaningful, visible, and matters. And, they spark joy in kids!
Today, though, I think there is more that I didn't realize a few years ago. I think we need imagination in volume and degrees beyond what I understand. We need young people who not only have the skills needed to build a better world, but can imagine what that might look like. Artists in schools seems like one of our best shots at giving kids the space and community to become the wild, imaginative thinkers and doers that we all need."
Commodore John Rodgers School
Our artists know how to use their art form to draw kids into the work, to get students to challenge and surprise themselves and proudly show off their achievements. They see how arts integration engages and motivates even the most reluctant students.
Spoken Word Artist Femi the Drifish told us, "I was working with 7th graders at Commodore John Rodgers Elementary/Middle doing an arts integration math program using rhythm, rhyme, and poetry. Going through what is common in a classroom, I challenged the students to use their algebra vocabulary to describe the city of Baltimore using the terms in creative ways—metaphorically, but in correct context.
There was one student, clearly the "too cool for school" type, who just wasn't participating in any activity that led up to the final writing exercise. Once the scaffolding was completed and students were set to complete their assigned writing prompt, I witnessed that one kid scribbling on paper in the corner by his lonesome, away from tables where students where gathered.
Upon completion, students shared their work trying to impress each other with the cleverness of their vocabulary usage in the Baltimore City descriptive poems, when he asked if he could share his poem.
I was surprised—just like his teacher and his class peers—and quickly encouraged him to step up to the front of the class to present before he decided to retreat into the disinterested facade he used during all the warmups. As he delivered the poem I realized that he didn't stick to the theme given, but instead described his love for the game of football using the math terms.
The class roared on cheers upon his completion and the teacher grabbed the poem from him to share with other teachers who wandered into the class to congratulate him."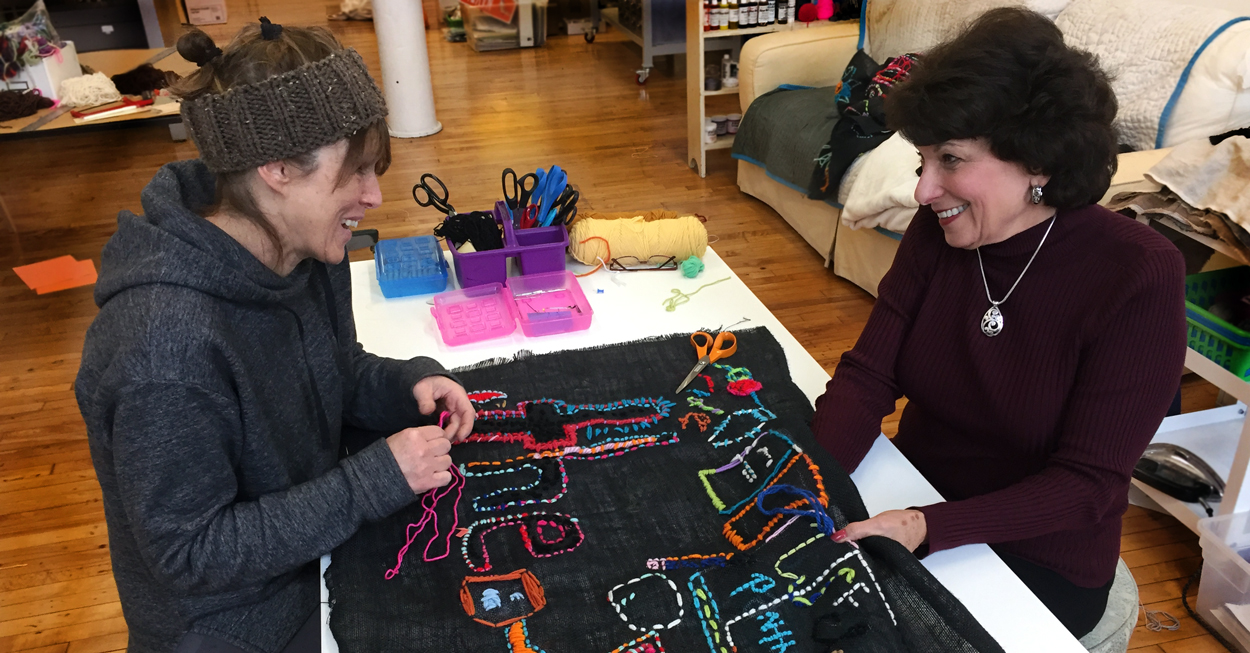 Commodore John Rodgers School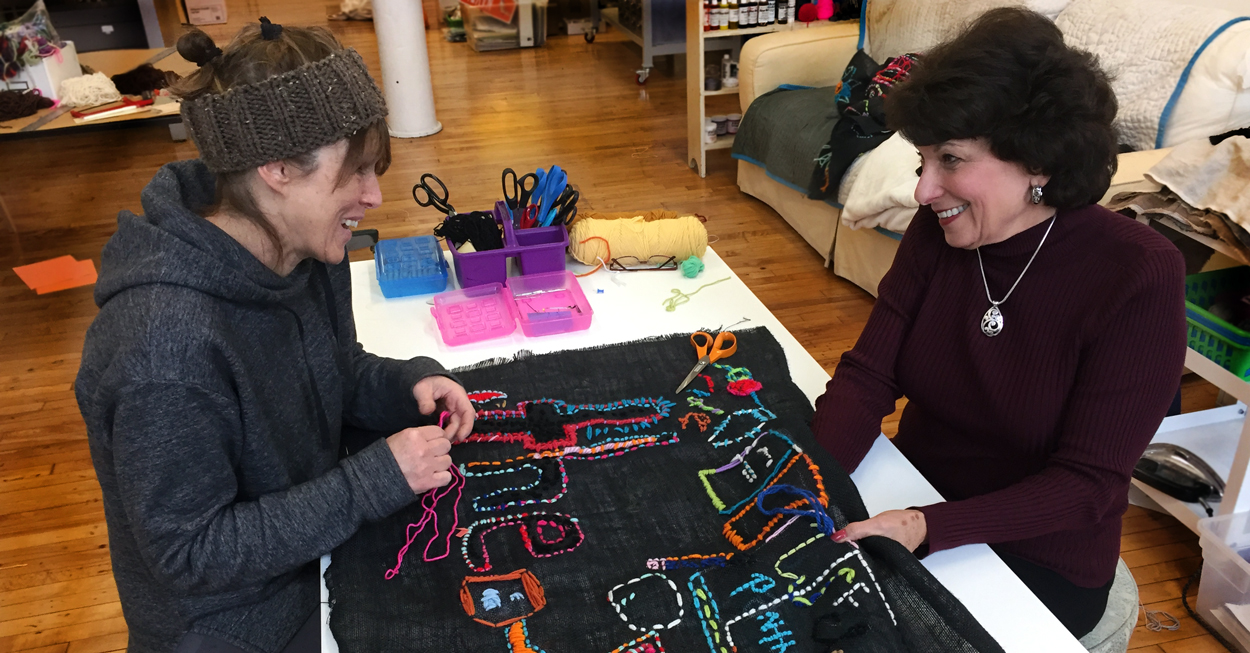 Co-written by Barbara Kesler, an active Young Audiences board member, volunteer, and retired Baltimore County Public Schools teacher and YA Visual Artist Pam Negrin. During Barbara's 39-year teaching career, she instructed third through sixth-grade students and spent the last 23 years at Franklin Elementary where she taught fifth graders in all subjects.
After attending a Young Audiences informational "Impact Breakfast," six of my friends and I were intrigued by visual artist Pam Negrin's embroidery and weaving with students. Pam's residencies transform classrooms into collaborative handwork studios, with countless ways to connect textile art with core subjects.
We learned that Pam's hours of preparation, finishing work, and providing one-on-one attention in a classroom of 25-30 students was challenging. With just one teacher and one teaching artist, the need for more hands, heads, and hearts presented a natural opportunity for volunteering with Pam.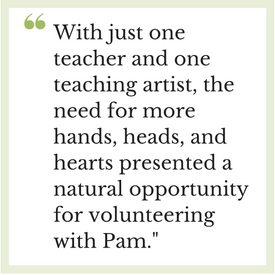 Our volunteering experience happened both in the classrooms and at Pam's studio. Throughout the experience, new friendships have developed and inspirations shared. Meeting at Pam's studio, we help while learning; rolling yarn, threading needles, and helping finish collaborative projects. In the classroom, our presence helps individual children feel successful in their completed works—sometimes by giving extra help with a new skill, sometimes by organizing materials, and other times just by listening while they work!
During a Spring residency at Commodore John Rodgers Elementary in Baltimore City, two English Language Arts third-grade classes were exploring character traits of a recently read Judy Blume novel. Expanding this textual element to their own character traits, the children designed self-portraits. The designs started on paper and were then embroidered onto fabric. Pam instructed them to explore color values, textures, and shapes.
Three volunteers accompanied Pam to the school to assist the very enthusiastic children in creating their self-portraits. The results were amazing.
One particularly shy boy proudly presented his self-portrait and said, "I did it!" Another told us how he was teaching his poorly behaved six-year-old cousin to 'draw with yarn.' "It calms him down, and we all need that!" he proclaimed. Another student told us that he had taken over the household chore of mending torn clothing for his brothers and sister. "No one else in my house knows how to use a needle like me."
Children were working together at sewing tables, chatting amicably about the novel that they were reading in class, their sports activities, and their weekend plans. All were engaged in a very peaceful and friendly manner, helping each other when necessary. No doubt presenting their finished projects to their families on Mother's Day was a beautiful culmination of this artistic endeavor. And it left three very happy volunteers with a feeling of purpose in assisting these youngsters in a meaningful project that will surely be an unforgettable experience.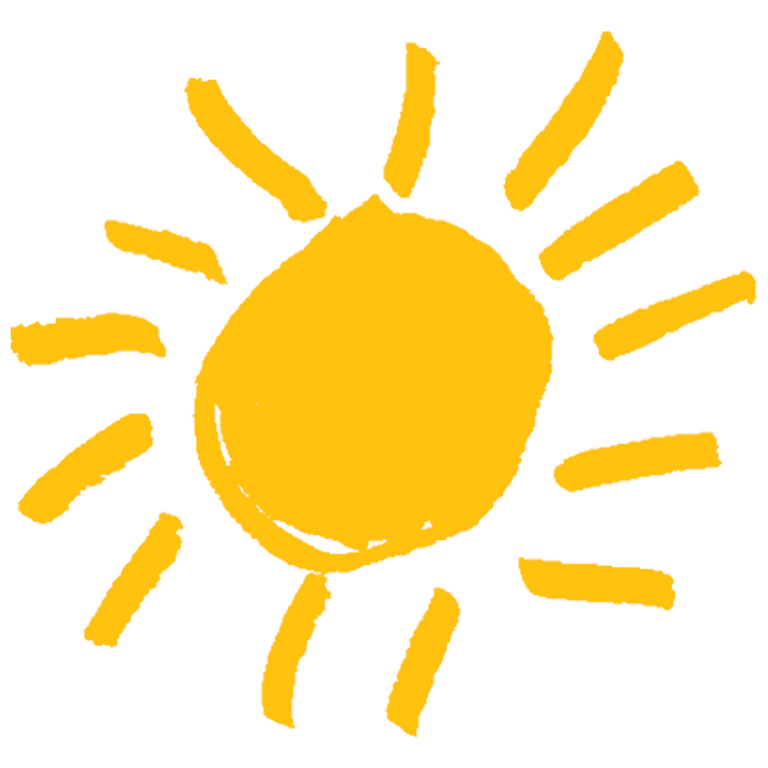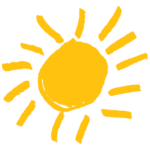 You can get involved, too!
At Young Audiences, we constantly see the arts inspire, engage and change lives. We are reminded of this power every day through our work providing more than 7,000 arts learning experiences a year to children in Maryland classrooms. And the benefit extends beyond the children, impacting the providers, observers, supporters and, yes, volunteers.  Learn more about how you can get involved with Young Audiences through volunteering.