YA roster artist Ryan Diehl and the Global Beat Connection's music assembly connects students' love of modern music to its rhythmic roots, revealing its history. Their highly interactive assembly invites students to explore a diverse array of cultures from locations in the U.S., Brazil, the Caribbean, and Africa.
Ryan is a professional singer and renowned drummer who has recorded and toured internationally with numerous artists including jazz legend Ethel Ennis. Using his drum kit, Ryan performs examples of jazz-inspired world rhythms like hip-hop, samba, reggae, and soca, to help students hear the connections between geographic locations and subtle changes in beat formation. Tracing the lineage of the rhythms from today's popular music is akin to tracing the branches of a family tree. Understanding and appreciating the musical evolution of jazz helps students connect to its history, to another culture, and to a different generation.
Ryan Diehl and the Global Beat Connection's assembly is a time-traveling journey around the world initiated through today's popular music. Students may be surprised to learn their favorite music's influences, creating an opportunity to appreciate a teacher's musical knowledge and experience. "A student will come up to me at the end of the assembly, usually on their way out, and tell me that they recognized a song or two from their parents' playlist," Ryan said. "They enjoy the modern take on the standard tunes!" This is a program that can spark an intergenerational conversation at home or at school and help kids relate to the adults in their life. Music does that. When adults and children can relate to one another, ears and minds open.
Ryan Diehl and the Global Beat Connection introduces students to music and rhythms from various world cultures. Learn how you can bring their residency, The Global Beat Connection, into your school today.
Categorized:

News

Tagged:

art, arts integration, assemblies, assembly, drumming, Hip Hop, International Drum Month, Jazz, Maryland, Maryland Public Schools, Music, reggae, Ryan Diehl, samba, soca
Young Audiences teaching artist Ssuuna, a dancer, musician, and storyteller from Uganda, brought his incredible stage presence to Dr. Henry A. Wise, Jr. High School recently. There, he taught over 100 high school students African dance and drumming using the same focused energy and passion he delivers on stage. What struck the teachers in attendance, however, was how well Ssuuna guided his students in building a community and how expertly he handled distractions in the classroom, even with pointed interruptions.

"He never raised his voice with them, but made it clear that their choices would have consequences," recognized Mrs. Black, a 9th-grade teacher at the school. By encouraging students to examine each of his or her options and the consequences and rewards that go along with them, Ssuuna cultivates classrooms built on cooperation and encouragement. "He put the responsibility on the students to take ownership of their actions and choices, and it was very meaningful for students to have that responsibility."
Another participating teacher, Mr. Hughes, observed that the residency made students feel more relevant. "Ssuuna met the students where they were and gave them confidence and a sense of belonging, no matter what their interest," he said. This "relevancy" seemed to be felt not only internally, but collectively. Participants created their own inclusive ritual by uniting and forming a prayer circle before performing at the culminating dance. Mrs. Black recalled how powerful the moment felt to her, "I was really inspired to see all kinds of students coming together to be supportive and work as a team in that way."
It is so important for students to be understanding, especially at this age, rather than making others feel like they don't fit in.
The culminating dance introduced one last challenge when a student suffered a panic attack onstage. Ssuuna stepped in to join the student and spoke with her. In the moments that followed, she was able to regain control, breathing and finally relaxing. Teachers could actually see the transition from panic to calm occur within the student. Mrs. Black described the experience as transcendent for the teachers, the students, and the audience. "That moment made the whole experience feel more intimate, supportive, and vulnerable," Mrs. Black explained. By witnessing first-hand Ssuuna's kindness and encouragement with the student in distress, the audience was inspired to also be encouraging and supportive. "It is so important for students to be understanding, especially at this age, rather than making others feel like they don't fit in."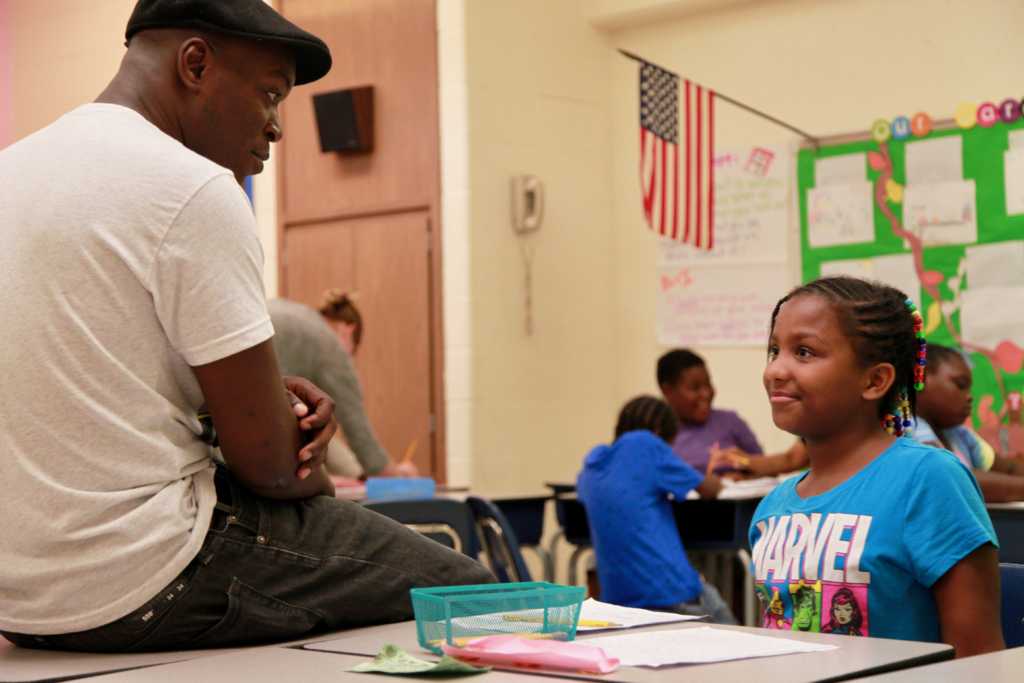 With Black History Month upon us, we celebrate the contributions, activism, culture, and experience of African Americans. Many of our artists at Young Audiences have designed performances and assemblies to connect students with African American history and develop an in-depth understanding of the unique stories, struggles, and accomplishments of the past and the present. The following are just a few of the many talented artists available to bring a meaningful connection to African American history into your school.
Kevin Gift introduces renown jazz pianists from Thelonius Monk and Art Tatum to Keith Jarrett in his assembly, Jazz Piano Masters. Students learn not only about the important contributions these musicians made to American music, but they also experience how improvisation can make practicing anything more enjoyable and personally satisfying.

Debra Mims has been an actress for over thirty years and was an arts producer at PBS for fourteen years. With additional training in dance, she received a BFA in Theatre Performance from Marygrove College in Detroit, Michigan. She has performed at the Georgetown Theatre Company, the Children's Theatre in Madison, Wisconsin, and the Detroit-Windsor Dance Company.
In My Grandmother Told Me: A Tribute to African-American Women, Debra uses monologues, poetry, and song to tell tales of days past and of courageous Black women and their struggles to be free, to vote, and to get an education.
Professional spoken word artist and slam poet Femi the DriFish uses his artistry to encourage his listeners to discover their own unique voices and identities in his writings, performances, and teachings. His poetry performance, Write On, Then Say Word! is a spoken word/slam poetry journey through the various reasons to write and perform. Throughout the assembly, Femi shows students that they can draw subject matter for poetry from their identity and history.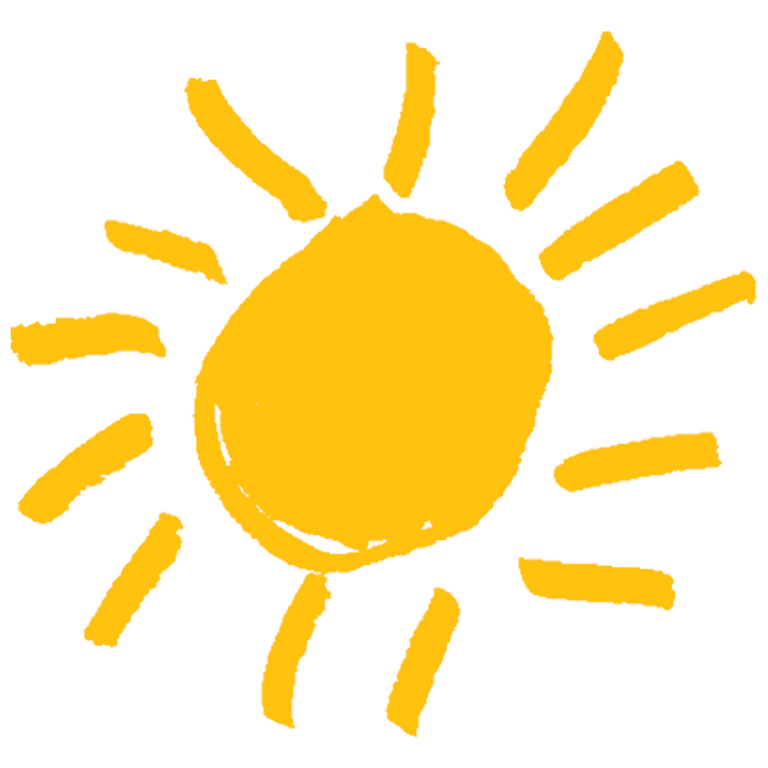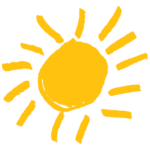 Schedule artists and programming to celebrate Black History Month by visiting our website.
Young Audiences of Maryland is excited to offer a new and innovative program from one of our roster artists, Alden Phelps, called Singing, Reading & Writing Songs: an Interactive Assembly. Alden Phelps' new assembly combines the inspiration and fun of a live concert with an extended hands-on time for students to participate in songwriting.
It's a show and it's a workshop: Silly Songster Alden Phelps plays guitar and sings his original children's songs, then leads students step by step as they design their own musical couplets in teams. This hands-on experience is designed for an entire school grade to enjoy together.
Why is this program so special?
Not only does this program combine the best aspects of an assembly and a classroom workshop, but it also uses a thoroughly engaging inspiration for writing: magnetic words. By physically manipulating magnetic words, roadblocks that inhibit participation (spelling, handwriting, etc.) are removed; new vocabulary is expanded and stimulated; students at different levels can engage meaningfully and achieve writing success in activities that build language skills. Guided exercises, along with teacher support, help students try their hand at lyric writing. Most importantly, it's a whole lot of fun! The assembly ends as students transform Alden's opening song into their own original creation. This Interactive Assembly is designed for up to 100 students or one full grade. The assembly is 45 minutes long and is suited for grades 3-5.
How does it work?
Alden sets up 25 magnetic easels in your gym (or suitable space) and 50 of his original boxes of magnetic nouns, verbs, adjectives, prepositions, and rhymes. The program begins with Alden singing an original silly song for the students. He then explains his songwriting technique and breaks down the lyrics to the songs' chorus on two large magnetic boards. Students are invited up to get creative and rewrite Alden's rhyming couplet.
In the second half of the program, all the students move to the magnetic easels and continue to get creative, rewriting Alden's lyrics. Alden circulates through the room, helping students and celebrating their successes by singing along with their newly created lyrics.
The differentiation is built in: basic & special needs students succeed by plugging in verbs, nouns, and rhymes, and the supplied dry-erase magnets allow advanced students to push their writing beyond Alden's selection of words.
Common Core Connections: CCSS.ELA-Literacy.L   CCSS.ELA-Literacy.RF
100% Participation!
Alden has spent months developing this new Interactive Assembly, and in its initial performances, every single student in the room participated every time! And not just participated, but gleefully dove in to write their own song lyrics!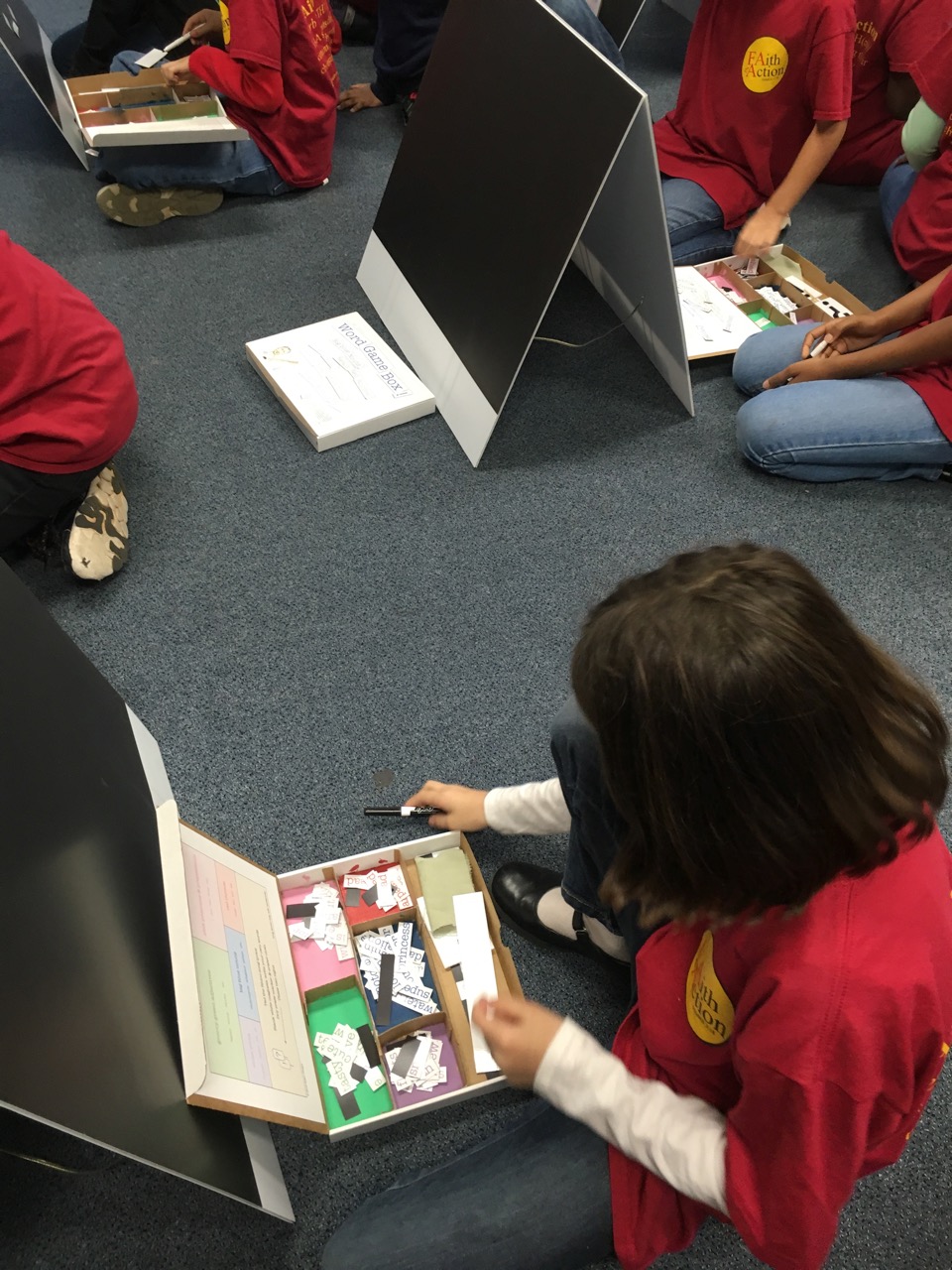 Mr. Phelps did an excellent job getting even my least interested students involved in this program!  Some of my students who hate to sing REALLY enjoyed this program!! The students were singing their song lyrics for the rest of the day. I highly recommend this program at any school!!"   –Frederick Adventist Academy, March 2016
Every single kid that participated LOVED IT!"   –Sandymount Elementary School

Alden's rapport with the kids and level of enthusiasm is contagious! It all channels our students' focus and involvement in the content he delivers."   –Thunder Hill Elementary School
Q: Who is this Interactive Assembly for?
A: Singing, Reading & Writing Songs: an Interactive Assembly is designed for grades: 3-5, up to 100 students, or one whole grade.
 Q: What about K – grade 2?
A: I'm working on adapting this for beginning readers using magnetic rebus. I think it's a great idea!
 Q: What about a longer version of this like a residency?
A: I'm working on it! I hope very soon this will be a multi-day residency too!
Young Audiences' roster of artists continues to grow to encompass new artists, ensembles, and art forms, from slam poets to improvisers to Capoeira masters.
We'll be regularly posting interviews with our artists, giving them a chance to share more about themselves and their experiences bringing their Young Audiences programs to schools. We recently sat down with Lakshmi Swaminathan of NRITYA.
How did you first hear about Young Audiences? What made you decide to become a roster artist?
During the 1990s, I lived in New York City where I was working as a dance teacher for Young Indian Culture Group. During that time, I connected with another New York City dance organization called Battery Dance Company when I was introduced to the executive director Jonathan Hollander. He invited me to his studio to attend a workshop where I met another classical Indian dancer, Janaki Patrik, who was a roster artist with the New York chapter of Young Audiences.
Janaki asked if I would be interested in becoming a Young Audiences artist and of course I said absolutely! So I joined her group, Caravan, an Indian dance ensemble. Later on in life, I moved to Maryland and took a few years to be a stay-at-home mom with my daughter. When I decided to get back into dance, I checked to see if the Maryland chapter of Young Audiences had showcased any Indian dancers or artists before. I shot an email to the former executive director asking if Young Audiences would be interested in having me as a new roster artist. Immediately following a positive response from the executive director, I completed a 45-minute assembly audition and that was it! I have been a member of Young Audiences/Arts for Learning Maryland since 2002.
What has been the most memorable part of the programs you have brought to students with Young Audiences? Do you have a favorite memory from a program?
So many! What NRITYA does is so different that I have seen evidence of it affecting children in so many positive ways. We have gone to many different parts of Maryland, including some very rural towns where experiences have stood out to me.
In these specific instances, I realized that some of the children seemed to be confused by the idea of what an "Indian" person is. I have received questions like: "Do you wear feathers in your hat?" or "Are you a queen?" It has been those types of questions that made me realize that these children have no clue what my heritage is. Upon first impression, they often identify me as a Native American rather than Indian. Through our programs, I have to first introduce them to the country of India and explain the difference. By allowing them to see an authentic Indian dance performance, we are giving them a glimpse into a different world and culture. They begin to experience something that is outside of their own comfort zone. It truly broadens their perspective.
How does your art form help connect students to what they are learning in school?
From the curriculum perspective, it helps students develop in social sciences. They spend time investigating the living history behind the cultures that they are learning about. Dance opens them up to the idea of freedom of expression. My dances tell stories. I usually do fables which have a very Western background. The fact that I am using the Indian dance form to tell a Western story forces children to realize that the medium of dance is not limiting. If you are able to successfully tell a Western English story through Indian dance moves, you can do almost anything! You can be creative and explore that creativity while having fun.
Through one of my dance residencies, "Indian Immersion," the children actually get to wear authentically-made Indian clothes and immerse themselves further into the Indian culture. The kids love it! After one residency a teacher came up to me to say: "There is a boy in my class who would usually never participate or want to be involved in classroom activities. I was amazed to walk in and see him there dancing with you!" To watch kids just get up, start moving, and enjoy it is touching.
How do the lessons and skills you teach students about or through your art form apply to their everyday life outside of the classroom?
I think it broadens their perspective to a greater world outside of their own. I tell the children that India is a place very much like America. I have had kids ask if my studio would allow dancers to come in who are not of Indian descent. I tell them that you don't have to be Indian to perform Indian dance!
After my program, children become culturally aware. They begin to notice differences between themselves and other people. They notice differences between the food we eat, our outfits, communication, and how we express stories and emotions through dance. Yet at the same time, they realize that dance is dance. It's a medium of expressing oneself. It is a medium of using your body to tell a story no matter what culture you come from.
When we bring Indian dance to students, we give them an opportunity to step outside of their schools, and see beyond their immediate neighborhoods. This is a way of letting them know that it is all right to be different. It's all right to be creative. It's all right to embrace art. There is a world outside of academics that allows children to grow.
Learn more about NRITYA's offerings through Young Audiences.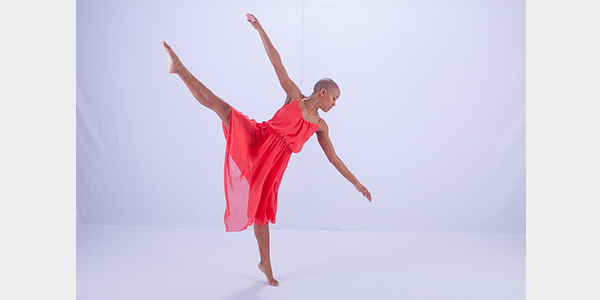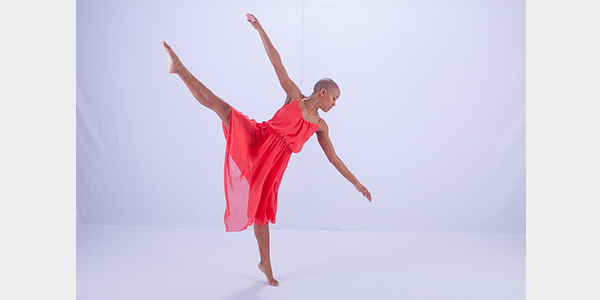 During the last two years, our roster has grown in size to encompass new artists, ensembles, and art forms. From slam poets to improvisers to Capoeira masters, these new artists are undeniably unique.
To introduce audiences to our new artists, we'll be posting interviews with those who recently joined our roster, giving them a chance to share more about themselves and their experiences with Young Audiences so far.
What is your background as an artist?
I graduated from University of Maryland College Park (UMCP) with a Bachelor of Arts degree in Dance. Since graduation, I have been at the forefront and background of different dance organizations and have traveled around the world as a result of my passion for dance.
The first company I danced with was Lesole's Dance Project, a traditional South African dance company where I was able to hone in on my leadership, creativity, organizational skills, and learn and appreciate a new form of dance. I served as rehearsal director, administrative and fundraising support staff and learned how to make a dance company successful. The Director and I worked together to create and organize an edu-dance program for young students in South Africa, which we were successful in implementing two years in a row.
In 2011, I was invited to Copenhagen, Denmark as a visiting artist to explore the country's culture and art. As a result, REVISION dance collaborative (a company in which I co-directed its first season) had the opportunity to perform in and be part of the Kids Euro Festival where we performed in locations throughout Washington, DC.
How did you hear about Young Audiences?
I heard about Young Audiences through Laura Schandelmeir, who had partnered with Young Audiences through the Maryland Wolf Trap program as a teaching artist. Laura was one of my professors at UMCP and is a wonderful dance educator, and someone whom I have had the opportunity to be inspired by.
You recently completed the Teaching Artist Institute (TAI) Seminar this spring. What was your favorite part of the program? How has that experience changed your approach to a program or your teaching practices?
Saying that I loved the TAI program is an understatement. Though I have been working with students within and outside of the classroom for years, I felt that this program truly changed the way I think about and approach my lessons, teachers, and students. I really appreciated Karen Bernstein, the dance facilitator on staff. Karen truly guided and provided me with advice so I could grow. I felt that Karen was the true support that I needed. She gave me feedback when I needed it; let me struggle in order to figure out what I needed to do; and was there when I needed encouragement. So often in programs like this, artists just receive a generalization of arts education/arts integration and then have to figure out: "What should I do with my art form and where do I start?" It was helpful to receive a plethora of examples from different artists. I enjoyed that the staff was fun and made the experience fun.
What made you decide to become a YA roster artist?
I initially joined Young Audiences as a Maryland Wolf Trap Teaching Artist serving preschool classrooms. In my first year on the Young Audiences roster, my opportunities have grown tremendously to reach older students and I am appreciative of that. Being part of the Young Audiences organization, I truly feel like I am growing and developing as an artist–where I am right now in my career is exactly where I want to be. Taking this journey has allowed me to focus on my career, taking everything that I have learned and witnessed throughout the early stages in my career, and create something new.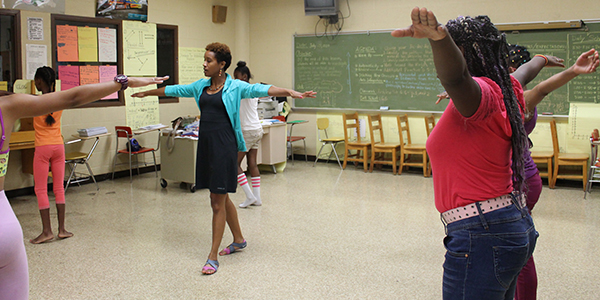 Have you had any programs through YA yet? If yes, what was the most memorable part? If no, what are you most looking forward to?
I love teaching within the classroom and working with the teacher and the students to explore learning and understanding subject matter through movement. I am really looking forward to assemblies!
Why do you believe art is important for every student to have access to?
Children need to be allowed to think creatively and develop their own opinions. They need to develop their critical thinking skills at an early stage so that they have a clear understanding of why they think the way they do and why they feel a certain way about different situations. They have to develop their own understanding of how to accomplish tasks. The arts provide a creative outlet by allowing them to explore, imagine, and test new ideas. The arts target a different area of their brain, and once students have this experience it opens them to new possibilities. It allows them to take risks in the classroom that they may have been shy to before an arts experience. The arts help to develop self-confidence.
What does your art form in particular teach students?
Self-confidence, patience, respect for self and others, and focus. It also gives them an understanding of their own bodies–they find out new and exciting things that their limbs can explore, plus they learn their own limitations and to appreciate what others can do.
Learn more about Valerie Branch Dance Ensemble's offerings through Young Audiences.
Keep an eye out for more interviews featuring our newest roster artists! See past new artist interviews here.
During the last two years, our roster has grown in size to encompass new artists, ensembles, and art forms. From slam poets to improvisers to Capoeira masters, these new artists are undeniably unique.
To introduce audiences to our new artists, we'll be posting interviews with those who recently joined our roster, giving them a chance to share more about themselves and their experiences with Young Audiences so far.
Israeli-born Noa Baum, who joined the Young Audiences roster in 2013, is an internationally acclaimed storyteller who uses mesmerizing voices, impeccable timing, and warm authenticity to captivate audiences and confront important topics. Read on to learn how she got involved in storytelling and why she believes it's so essential.
What is your background as an artist?
I was an actress in Israel at the Khan Theatre, a repertory theatre in Jerusalem. I studied acting at Tel Aviv University, studied with Uta Hagan, and received my Master's from New York University in Educational Theatre. I started as an actress, but I wanted more. There's actually a story about why I became a storyteller: I didn't get an acting part I wanted, so to make ends meet, I got a job doing a story hour with kids in Tel Aviv. The way that the children reacted there was very powerful, and I wanted to learn more about the power of drama and story.
How did you hear about Young Audiences?
I moved to the east coast after living in Israel, and I've worked in the area ever since. I heard about Young Audiences when I arrived, and I auditioned and was accepted onto the roster.
What made you decide to become a Young Audiences roster artist?
I really like what Young Audiences does for artists. As an artist, it's hard to market yourself to the schools by yourself. Working in schools is only part of what I do—I do programs for adults as well—so I wanted someone to take care of the marketing for me because it's a lot of work. Young Audiences is very dedicated. It's a lot of really good people working and keeping ongoing relationships with the schools and the school districts.
Have you had any programs through Young Audiences yet? What was the most memorable part?
I've been really grateful for this year because, as a first year artist, I've gotten to work with a lot of schools. The most memorable part has been the flexibility and support of the staff. With Young Audiences, I feel that I have a home and people to support me. As an artist, it feels really good to know that I can focus on my art because I have people taking care of the logistics.
Why do you believe art is important for every student to have access to?
I think art offers a holistic engagement of the brain, the heart, the body, and the whole self. As humans, art is the way we make meaning of who we are, why we're here, and what this world is made of. Art has never been separate in the development of humanity, but unfortunately, we live in a society where we've started separating it. Art has become this extra thing, something that can be cut from the budget because it's not as important. I don't think it's something extra. I don't even think art is a subject as much as it's a way of being. The more we integrate the arts into the subjects that we teach, the more we help the students learn and become who they are.
What does your art form in particular teach students?
Our brain processes information through stories. It's how we remember and how we learn. Storytelling is the best teaching tool that I know—all of the great teachers and leaders of the world have been great storytellers. For me, storytelling teaches a lot of things, the most important being connecting with yourself. It's an art form that asks you to participate and connect with your creative life force.
I think another amazing and powerful thing that storytelling teaches is listening in a deep, authentic, and fun way. From a very young age, we tell children to be quiet and listen. We expect them to be obedient and listen to instructions, but we don't offer practice that teaches them how. One of the best ways to teach how to listen is to create an experience where listening is supported, such as a storytelling performance. Storytelling helps cultivate listening because you really have to listen to be able to imagine.
Storytelling works on a cognitive level as well. There's a lot of research showing that if you want kids to be good writers, they have to be exposed to a lot of oral language. Writing and reading are basically connecting signs to things in your brain. The more words you've been exposed to orally and the richer the language you have in your head, the faster you can connect it to words on paper. If you're looking at words and you don't know what they mean or have no experience with them, reading and writing will always be a struggle. But if you know what "blossom" means, for example, and if you've heard it many times, you can connect the letters to the meaning faster.
Storytelling helps us emotionally connect the mind and heart. You may not remember all the intricacies of a story, but you'll remember how you felt when you heard it, and sometimes, that can be lifesaving.
Learn more about the Noa's offerings through Young Audiences here.
Keep an eye out for more interviews featuring our newest roster artists! See past new artist interviews here.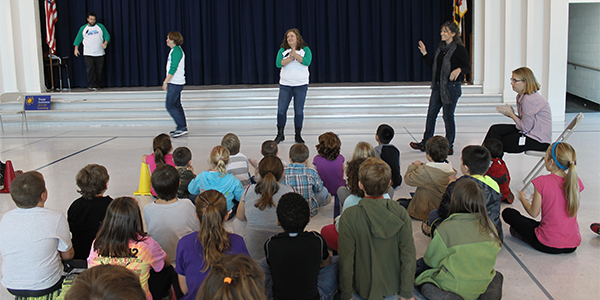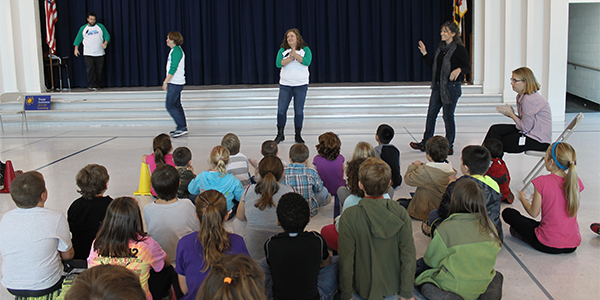 During the last two years, our roster has grown in size to encompass new artists, ensembles, and art forms. From slam poets to improvisers to Capoeira masters, these new artists are undeniably unique.
To introduce audiences to our new artists, we'll be posting interviews with those who recently joined our roster, giving them a chance to share more about themselves and their experiences with Young Audiences so far.
The Baltimore Improv Group is a talented ensemble that came aboard our roster in 2013, and their performances and residencies never fail to evoke laughter and learning. Read on to find out why they became a Young Audiences roster artist, what they learned through our Teaching Artist Institute, and why they believe improv works so well in the classroom.
What is your background as an artist?
​The Baltimore Improv Group is celebrating its 10th year as a theatre company in Baltimore. We started small but have grown close to 60 performers, and we perform 90+ shows a year, including our annual Baltimore Improv Festival. We also teach classes to adults, teens, and children. Our performers have studied and trained all across the country, and we continue to host the best improvisers in Baltimore. ​
How did you hear about Young Audiences?
​Our Education Director, Bridget Cavaiola, worked with Young Audiences for years in her position as the Residential Life Director for the Upper Chesapeake Summer Center for the Arts. The center would bring in Young Audiences artists to perform for its campers. She knew it would be a perfect fit for BIG and made the suggestion that we audition.
What made you decide to become a Young Audiences roster artist?
​Improv is such a natural fit with children. It encourages risk taking, creativity, and collaboration. We have hosted our own kids' shows and classes but knew this would be a perfect match for us. ​
Have you had any programs through Young Audiences yet? What was the most memorable part?
YES! We had more than 10 assemblies at schools this year and our first residency, too! We are looking forward to more in the coming school year. Some of our favorite memories are watching the students come up on stage and perform in front of their peers and receive that amazing confidence boost that comes from taking a risk within a supportive environment! We certainly have traveled Maryland quite extensively, and we will certainly remember the fun trek to Flintstone Elementary School in Allegany County!
You recently completed the Teaching Artist Institute Seminar this spring. What was your favorite part of the program? How has that experience changed your approach to a program or your teaching practices?
The Teaching Artist Institute is an amazing opportunity where artists, educators, and staff truly collaborate to help process, define, and designate the importance of art in the classroom. We loved the guided lessons, hands-on experience, and being around such amazing, talented individuals. We felt that this experience helped to shine a new light on our own experiences as a teaching artist.
What does your art form in particular teach students?
​Improv teaches a lot! Listening skills, taking risks, collaboration, the power of "yes," learning from failure and mistakes, and much more! ​
Why do you believe it is important for every student to have access to the arts?
​Art is the glue that solidifies education for so many kids. It allows them to access their own creativity and instills a level of respect and ownership over a child's education.
Learn more about the Baltimore Improv Group's offerings through Young Audiences here.
Keep an eye out for more interviews featuring our newest roster artists!
Illstyle and Peace Productions, a Young Audiences roster ensemble, is a multicultural dance company that delivers a positive message of individual expression. They've performed for audiences young and old across the world. Last year, they were chosen by the U.S. State Department's DanceMotion USA program as cultural ambassadors in Belarus, Russia, and the Ukraine. No matter where they perform, their work focuses on a specific theme: the spirit and movement of Hip Hop.
The spring edition of Philadelphia's JUMP, a magazine that promotes the city's music scene, featured an interview with this talented group. In the article, Illstyle and Peace Productions discuss what movement means to them.
"Movement can make a difference," said founder and artistic director Brandon "Peace" Albright. "Movement can make a change. Movement can make a career out of somebody. Movement can bring forth peace, love, and respect for everyone."
The article also praises Albright for his high-energy workshops and educational programs, such as No Bullying, STOP Bullying: Let's Be Friends, an assembly that teaches positivity, fairness, working together, acceptance, and communication, and The History of Hip Hop, which brings the history of Hip Hop dance to life. Both programs are offered through Young Audiences.
Read the full JUMP article on page 27 here.
Learn more about Illstyle and Peace Productions and their assembly programs for schools here.
Young Audiences Hip Hop poet Bomani recently visited Empowerment Academy Elementary/Middle for an assembly and workshop to teach students the elements of writing Hip Hop music and its parallels to poetry- and essay-writing while also addressing the subject of anti-bullying. Following the assembly, Open Mic, students worked with Bomani to use the techniques demonstrated in his performance to write their own Hip Hop poem about how to handle bullying inside and outside of school. One teacher shared: "Students were pleasantly surprised at their ability to write poetry, and became more adamant about stopping bullying."
The assembly and workshop were made possible through the Young Audiences Access for All Initiative which makes Young Audiences artists and programs available to high-need Baltimore City Public Schools at up to 80 percent off of the cost. This opportunity helps principals with limited resources provide hands-on learning in the arts that supplements and enriches the curriculum.
The following day, three students volunteered to share their finished poem with the student body over the school intercom. Read the full poem below!
No Bullies!
When there is bullying, don't just be a bystander,
Better not mess with a Marylander!
Find an adult who is trustworthy,
So the bully will not continue to hurt me!
There is verbal, physical, cyber, and exclusion,
Don't do any of these. Use inclusion!
Bullies cause a lot of confusion,
Everyone must help to find a solution!
This is just one example of how Young Audiences artists connect fine arts, the curriculum, and important 21st Century skills to impact how students see themselves and relate to others.
Learn more about Bomani's assembly and residency programs here!