YA roster artist Ryan Diehl and the Global Beat Connection's music assembly connects students' love of modern music to its rhythmic roots, revealing its history. Their highly interactive assembly invites students to explore a diverse array of cultures from locations in the U.S., Brazil, the Caribbean, and Africa.
Ryan is a professional singer and renowned drummer who has recorded and toured internationally with numerous artists including jazz legend Ethel Ennis. Using his drum kit, Ryan performs examples of jazz-inspired world rhythms like hip-hop, samba, reggae, and soca, to help students hear the connections between geographic locations and subtle changes in beat formation. Tracing the lineage of the rhythms from today's popular music is akin to tracing the branches of a family tree. Understanding and appreciating the musical evolution of jazz helps students connect to its history, to another culture, and to a different generation.
Ryan Diehl and the Global Beat Connection's assembly is a time-traveling journey around the world initiated through today's popular music. Students may be surprised to learn their favorite music's influences, creating an opportunity to appreciate a teacher's musical knowledge and experience. "A student will come up to me at the end of the assembly, usually on their way out, and tell me that they recognized a song or two from their parents' playlist," Ryan said. "They enjoy the modern take on the standard tunes!" This is a program that can spark an intergenerational conversation at home or at school and help kids relate to the adults in their life. Music does that. When adults and children can relate to one another, ears and minds open.
Ryan Diehl and the Global Beat Connection introduces students to music and rhythms from various world cultures. Learn how you can bring their residency, The Global Beat Connection, into your school today.
Categorized:

News

Tagged:

art, arts integration, assemblies, assembly, drumming, Hip Hop, International Drum Month, Jazz, Maryland, Maryland Public Schools, Music, reggae, Ryan Diehl, samba, soca
smARTbeats returns to WTMD this Saturday, June 10, during the weekly children's music program Young At Heart. On this month's smARTbeats segment, Young At Heart host Lisa Mathews sits down for a chat with Scott Patterson, pianist, composer, YA teaching artist, and co-founder and Artistic Director of Afro House, a music-driven performance art house based in Baltimore.
During the segment, you'll hear Scott Patterson's luxuriant blend of classical, soul and rock music, which Pittsburgh Tribune-Review describes as "a masterly blend of virtuosity, singing style and beautiful voicing" and learn about his work as a performing and teaching artist, and how the arts can impact the lives and education of children.
"As a performer and composer, I put my entire being, passion, and skills into telling a story." Scott says, "Doing so enables me to take the audience on a journey to transcend limitations and transform the heart. My approach to creating and performing extends to my work in schools. As a teaching artist, I have seen firsthand the positive impact of arts education on students."
In schools, Scott Patterson welcomes students into his assembly performance Outer Space Improvisations with the sounds of space, immersing students in original space-themed compositions inspired by composers and artists such as Beethoven, Liszt, Earth, Wind & Fire, Led Zeppelin, Jimi Hendrix, Maroon 5, and Bruno Mars. To expand the connection, facts about space are woven in throughout the program to deepen their intergalactic experience.
Patterson says one of the reasons he joined the Young Audiences teaching artist roster was a fond memory of the school assemblies he attended as a child. "Whether the assembly was about public safety or a performance, the message always stuck with me. Assemblies were presented as something special, a time to get out of the classroom and see information presented in a fun and interesting way. It is my hope that Outer Space Improvisations leaves the same kind of positive impression on students as the assemblies I attended as a child."
"Through music," Scott says, "I encourage students to see the convergence of academic disciplines, rather than single out one in particular. In using improvisation activities, I invite students to pull from what they know about math, literature, science, and history to create something entirely new and unique."
As a performing artist and co-founder and Artistic Director of Afro House, Patterson and his team are "committed to the development of a music culture that is disruptive, exuberant, innovative, emergent, and transformative." At the center of Afro House stands the Astronaut Symphony, a contemporary music ensemble that creates symphonic performance art pieces, such as Patterson's sci-fi tone poem, Ebon Kojo: The Last Tribe. Recently, the Astronaut Symphony was in residence at Single Carrot Theatre and NextLOOK and most recently performed during Nights on the Fringe at The Baltimore Theatre Project.
A Piano Performance major, Patterson studied under Richard Fields at the University
of Cincinnati's College-Conservatory of Music and Phillip Kawin at the Manhattan School of Music.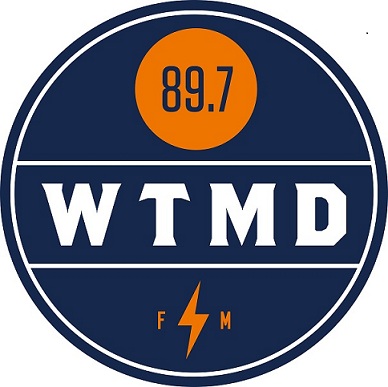 Young At Heart airs weekly from 7 to 8 am on Saturdays, featuring music that appeals to parents and children alike. Previous shows have featured music by Wilco, David Bowie, Andrew & Polly, Weezer, and others.
Hear YA teaching artist and composer Scott Patterson online now!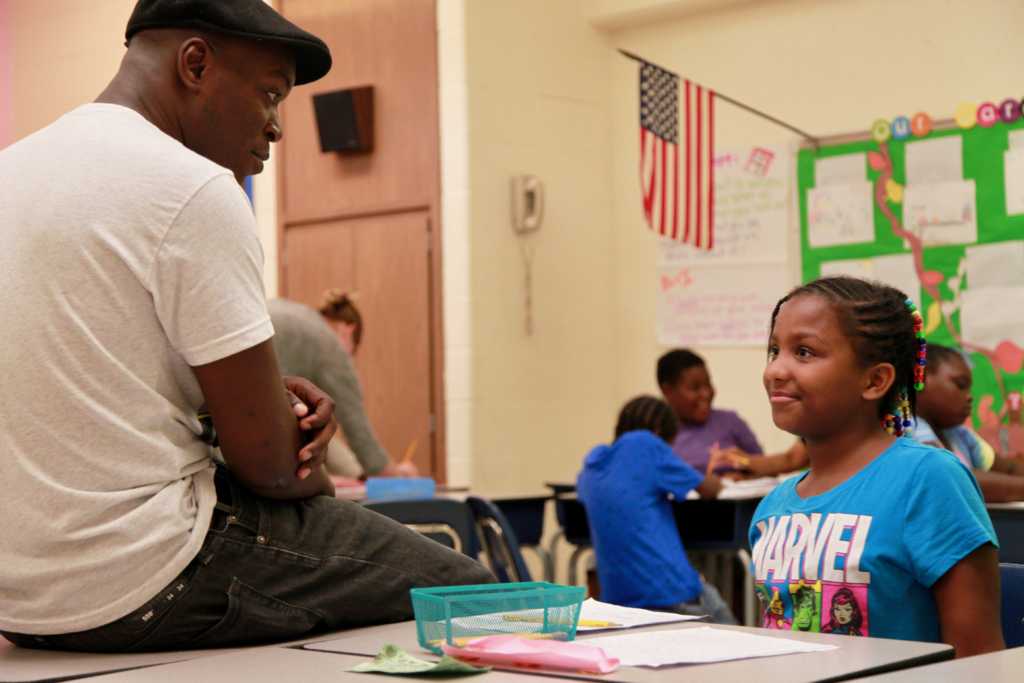 With Black History Month upon us, we celebrate the contributions, activism, culture, and experience of African Americans. Many of our artists at Young Audiences have designed performances and assemblies to connect students with African American history and develop an in-depth understanding of the unique stories, struggles, and accomplishments of the past and the present. The following are just a few of the many talented artists available to bring a meaningful connection to African American history into your school.
Kevin Gift introduces renown jazz pianists from Thelonius Monk and Art Tatum to Keith Jarrett in his assembly, Jazz Piano Masters. Students learn not only about the important contributions these musicians made to American music, but they also experience how improvisation can make practicing anything more enjoyable and personally satisfying.

Debra Mims has been an actress for over thirty years and was an arts producer at PBS for fourteen years. With additional training in dance, she received a BFA in Theatre Performance from Marygrove College in Detroit, Michigan. She has performed at the Georgetown Theatre Company, the Children's Theatre in Madison, Wisconsin, and the Detroit-Windsor Dance Company.
In My Grandmother Told Me: A Tribute to African-American Women, Debra uses monologues, poetry, and song to tell tales of days past and of courageous Black women and their struggles to be free, to vote, and to get an education.
Professional spoken word artist and slam poet Femi the DriFish uses his artistry to encourage his listeners to discover their own unique voices and identities in his writings, performances, and teachings. His poetry performance, Write On, Then Say Word! is a spoken word/slam poetry journey through the various reasons to write and perform. Throughout the assembly, Femi shows students that they can draw subject matter for poetry from their identity and history.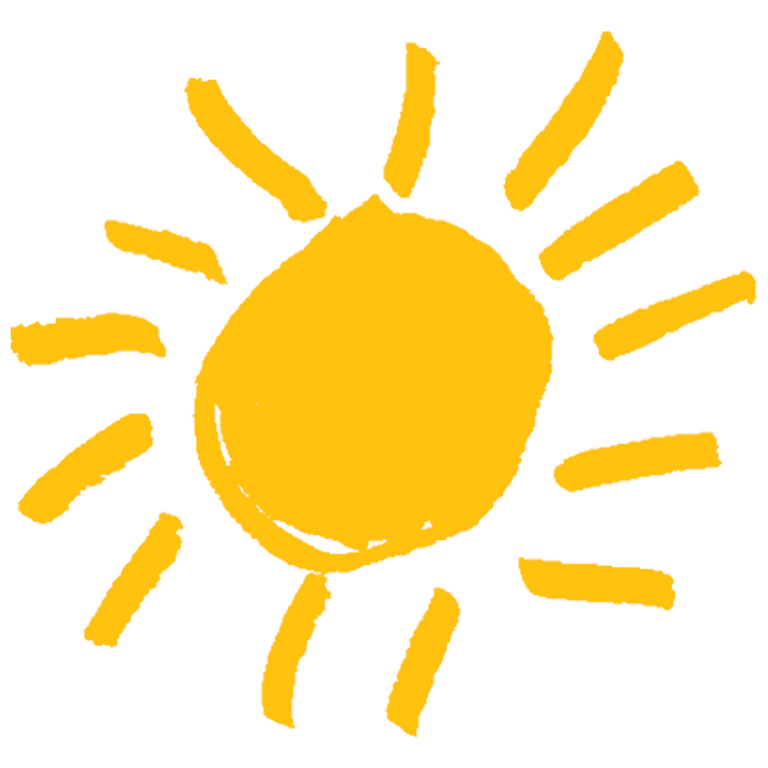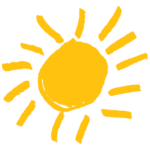 Schedule artists and programming to celebrate Black History Month by visiting our website.

By Donna Greenleaf, Coordinator of Gifted and Talented Programs, Dorchester County Public Schools, and Renee Hesson, Coordinator of Instruction for Fine Arts, Dorchester County Public Schools
Being on the Eastern Shore, Dorchester is relatively isolated from many of the cultural experiences available closer to the Baltimore-Washington area. With reduced opportunities to experience art, children and adults can become limited in their thinking and understanding of different art forms. Working with Young Audiences, we tried to find a way to make an arts learning program that was more lasting for Dorchester students. Last year, we developed an assembly and workshop model—something that was totally new to the schools in our county. In the past, we had only ever had large group assemblies. These performances felt like "one and done" experiences and it was hard to measure the impact of this limited exposure to the arts on our students. By adding workshop sessions, we were able to reach more students in a more significant way because they had a hands-on experience with Young Audiences performing ensembles WombWork Productions and Quest Visual Theatre.
This assembly and workshop model was successful, but we thought there was still more to be done to truly impact the culture and climate of our schools through the arts. Artist-in-residence programs have the feature of offering professional learning opportunities to teachers while providing ongoing workshop opportunities to students. Although this was the type of program we believed our schools needed for the arts to have the maximum impact, we told Young Audiences that there was no way that we would be able to afford it. But with Young Audiences' help, we began applying for grant funding to help alleviate the cost and make it happen.
Beginning last spring, we wrote Maryland State Arts Council Arts in Education Artist-in-Residence Grants to bring programs to seven Dorchester elementary and middle schools of the 11 total schools in our district. To supplement this funding, we also applied for a grant from a local foundation, the George B. Todd Fund and for supportive funds from the local Dorchester Center for the Arts. We hoped to bring WombWork back to build on the work they did with our students the year before, as well as bring beatboxer Max Bent and Hip Hop poet Bomani to our students. These Young Audiences artists were chosen to address the specific needs each school had identified as a part of their school improvement plan, including interpersonal skills, bullying prevention, math, and language arts.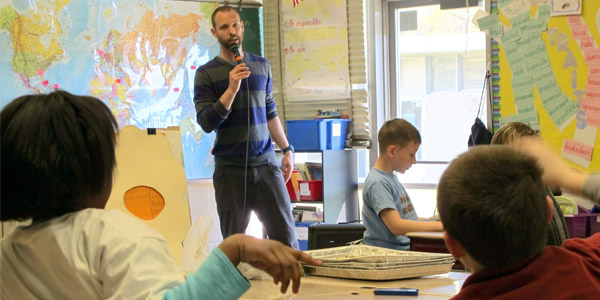 These programs were as much for the kids as they were for the teachers. When Max came to our elementary schools, his enthusiasm brought a lot of energy to the kids and appealed to those kids who needed a different kind of artistic outlet. His program crossed cultural stereotypes and appealed to a wide-range of kids—and adults. Our teachers were reluctant at first, but Max was able to bring everyone into the experience. During pre-program meetings with Max, teachers were impressed that he was able to speak their language. His art form became more than just a nice enrichment activity, but one that made a strong connection to curriculum. Max was interested in what specific units and standards the teachers were working on at the time, and how he could incorporate beatboxing. He wanted to do more than tie into grade-level concepts, but ensure that it was focused and timely in the curriculum. That approach enhanced the partnership feeling between artist and educators.
During the professional development workshops, Max showed teachers how beatboxing can uniquely link to fractions. It was a distinctive example of how educators have to challenge themselves to come up with new and unique ways to teach the material instead of the same ways they've always taught.
In another one of our schools, Mama Rashida and WombWork worked with one classroom that had a reputation for negative behavior and not staying on task when an outsider visited. When we visited this class to observe them working with Mama Rashida on the play they were creating to perform for their peers, every single student was engaged and working together on the activity. Mama Rashida's knowledge of young people and how to quickly build relationships helped support our students emotionally so that the group could get to the important work of learning the language of virtues. This experience proved to us—and to the students—that they have the ability to be college- and career-ready middle school students. They now have a relationship with their classroom teacher that they may not have had without this program.
When Max's residencies began, we thought kids may be reticent about getting up in front of their peers and performing. At both culminating events at the close of the residencies, there was an overwhelming show of hands of students who wanted to get up and demonstrate what they had learned. It was exciting to see our kids transform into performers and there was no judgment. Even when a child got up and made a mistake, other students didn't call them out. They were supportive of each other. Seeing this program's contribution to a positive school climate, as students worked together on projects and supported each other, was a wonderful side effect of our residencies this year.
Maryland State Arts Council (MSAC) provides schools with AiE grants to support artist-in-residence programs. These grants can subsidize up to 30 percent of the total cost of a Young Audiences residency program, including travel costs. The application deadline for programs occurring next school year is Friday, May 15, by 5 p.m. Read more about this opportunity at yamd.org.