Summer Arts & Learning Academy
Applications Coming Soon!
Free, FULL-DAY, in-person program for elementary grade students!
The Summer Arts & Learning Academy, Baltimore City Schools' FREE program operated by Young Audiences, gives students in grades PreK-5 a fun summer packed with creative exploration and arts-integrated learning from the best teachers and professional teaching artists our state has to offer—all in person!
The full-day, six-week program is a fun-filled, active, and engaging summer learning experience that introduces students to new artforms, new ways of learning, and the joy of creative discovery. Students will develop socially and emotionally, expand their creative process, and explore new, powerful arts experiences that support their growth!
ARTS EXPLORATIONS FOR PREK-2ND!
PreK-2nd grade students will participate in performing, visual, media, literary arts, and STEM lessons over the course of the program. Squads unite every week to share out, show off their work, and connect artists!
CREATIVE CHALLENGES FOR 3RD-5TH!
3rd-5th grade students will collaborate with classmates on arts or STEM-based creative challenges. New weekly components will be built into the challenges, culminating in a SALA-wide celebration!
Monday–Thursday
8:30 am–3:00 pm
The 2021 program will take place in person at school sites throughout Baltimore City. Locations will be announced soon!
Students who attend Title I Baltimore City Public Schools and are currently in grades PreK-5 (during the 2020–21 school year).
Aftercare will be available from 3–6:00 pm, Monday–Thursday. Your student(s) may qualify for a voucher that would reduce the cost of the program. Aftercare is provided by Smart Steps Children's Centers.
Written by Stacie Sanders Evans, President and CEO of Young Audiences/Arts for Learning Belonging. That's the word that has been…
Students in free arts-integrated program for City Schools realize growth in math, reading, writing, and social-emotional learning – especially for…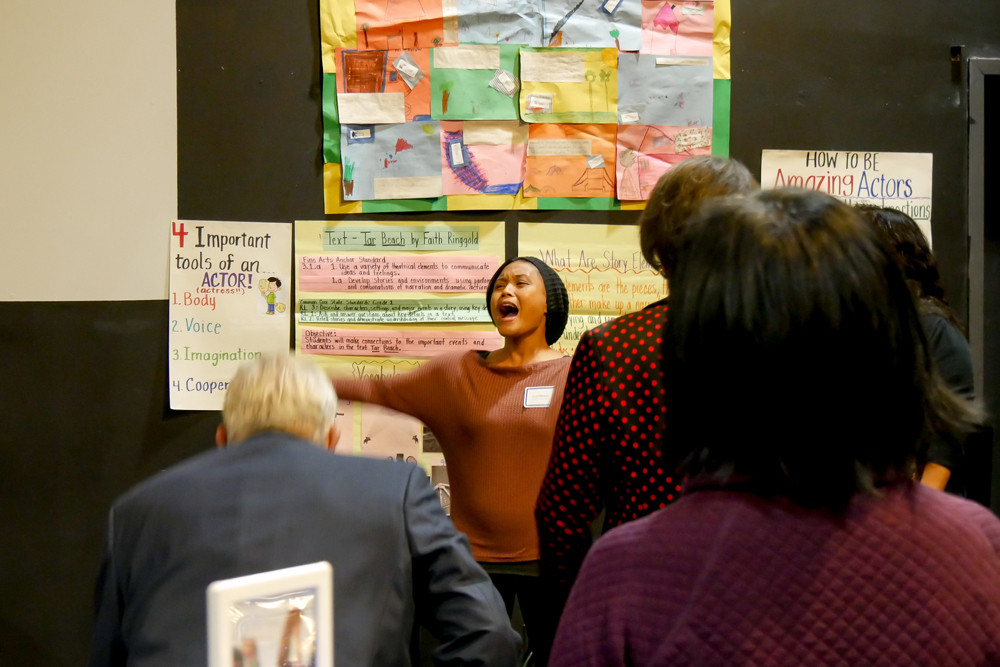 Written by Barbara Krebs, Young Audiences volunteer and Sunburst Society member A few weeks ago, I was happy to attend…
Subscribe to our Newsletter