Summer Arts & Learning Academy
We still have some spots open for students!
Summer Arts & Learning Academy
Free, 5-week VIRTUAL Program
The Summer Arts & Learning Academy gives PreK–5th grade students a once-in-a-lifetime opportunity to spend their summer learning from the best teachers and professional teaching artists our state has to offer—all while having fun!
This year's Academy allows students to spend their summer learning and creating at home in new and exciting ways!
Connect with peers and build lasting friendships with children from around the city in a positive and nurturing virtual community.
Explore math and literacy through unique, virtual, arts-integrated lessons.
Join a caring, online community focused on supporting students' emotional and mental health.
INTRODUCING SALA SQUADS!
Navigate this summer's virtual program, build community, and have fun with your SALA squad. Each squad has 10 members who will spend the summer learning, growing, and collaborating with each other.
ARTS EXPLORATIONS
PreK-2nd grade students and their families will participate in pre-recorded performing, visual, media, literary arts, and STEM lessons over the course of the program. Squads unite virtually every week to share out, show off their work, and connect directly with the artist!
CREATIVE CHALLENGES
3rd-5th grade students will collaborate with classmates on arts- or STEM-based creative challenges. New weekly components will be built into the challenges, culminating in a SALA-wide competition!
Now–August 7, 2020!
Monday–Friday
9:00 am–2:30 pm
Eligible Students
Students who are currently in PreK-5th grade (2019-20 SY) who attend Title I Baltimore City Public Schools.
SALA students will be grouped together through nine virtual "schools" throughout the city.
Computer and Internet Access
Since this is a virtual program we recommend that all students have their own device. We have tried to stagger many of the start times so that two students could possibly share the same device.
Free Computers and Wi-Fi Hotspots for SALA students
Any registered SALA student (from a traditional City School) can check out a Chromebook and/or Wi-Fi hot spot.

Visit the Re-Engagement Center located on the 1st Floor at Central Office, 200 E. North Ave, Baltimore MD. Families can pick up devices on Tuesdays and Thursdays from 10:00 AM-2:00 PM. Important note: Wi-Fi Hotspot devices will not be available until Tuesday, June 30.
Learn more about City Schools' Free Computer and Wi-Fi Hotspot checkout.
The Summer Arts & Learning Academy is designed, led, and managed by Young Audiences/Arts for Learning for Baltimore City Public Schools. Now entering its 7th year, this free, 5-week program engages elementary grade students from Title-1 Baltimore City schools in a dynamic learning environment focused on literacy, math, and arts exploration. Students participate directly with teaching artists working in a variety of mediums, including:
painting, songwriting, acting, dance, slam poetry, illustration, drumming, ceramics, mixed media visual arts, photography, playwriting, percussion, hip hop music, filmmaking, African dance, spoken word, flamenco dance, storytelling and more!
Daily literacy and math classes are co-taught by an academic teacher and professional teaching artist allowing students to experience reading, writing, and math like never before: through the arts! Students might find themselves writing songs to summarize main ideas in a story or creating dance sequences to remember the steps in solving math word problems.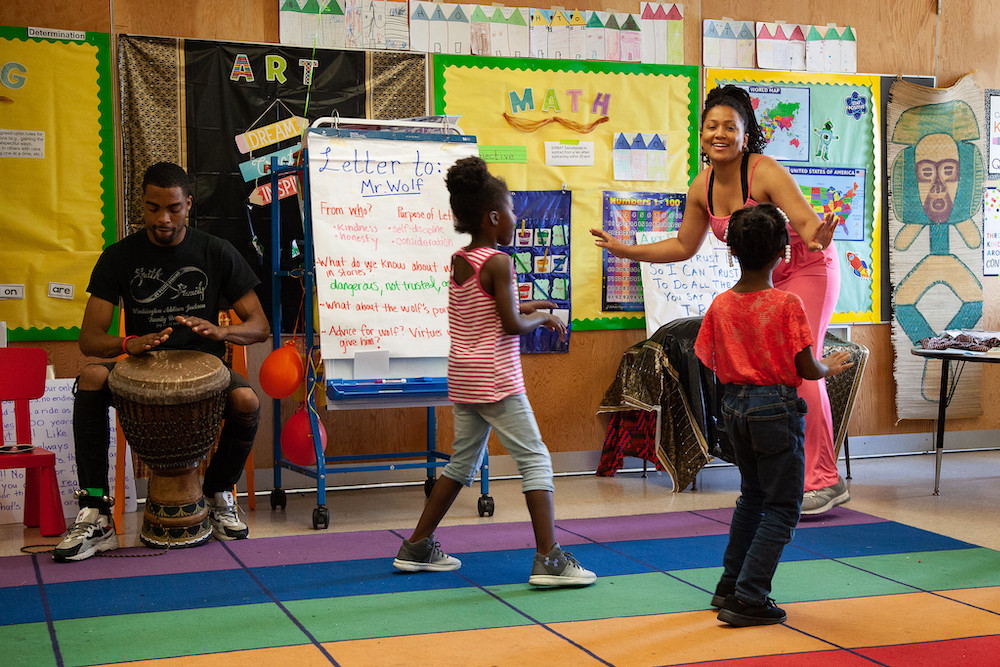 BALTIMORE – Young Audiences of Maryland, the Baltimore-based nonprofit delivering arts-integrated learning experiences to Maryland students and educators, has won…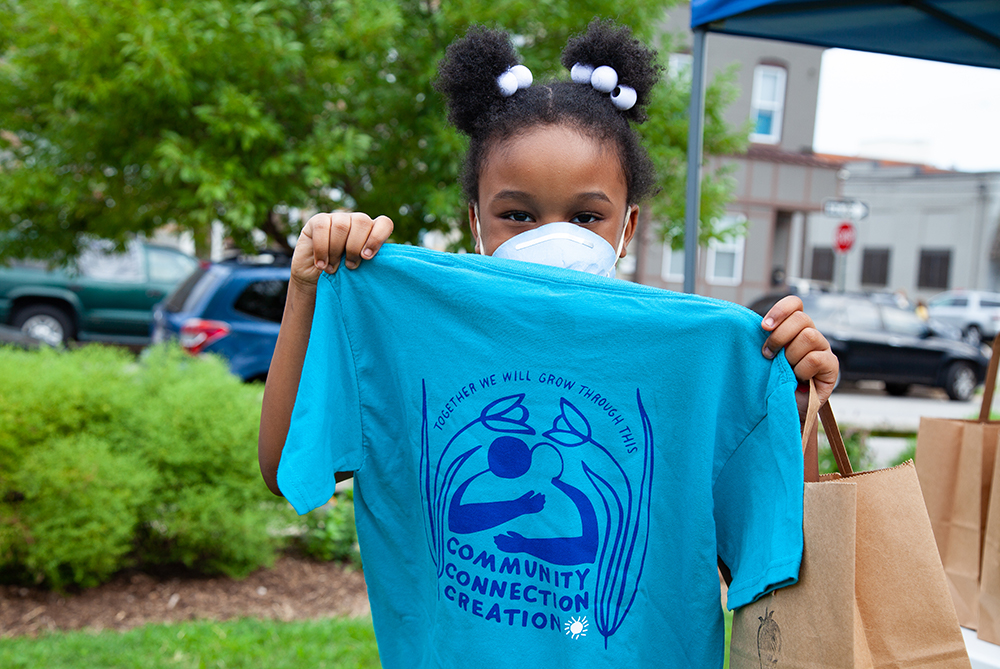 By now, Maryland students will have started their new school year. We know they have been missed terribly by their…
Arts-integrated program for City Schools students expanding to nine sites in 2020 after program successfully reduced summer learning loss in…
Subscribe to our Newsletter