Principal Fellowship Program
The Principal Fellowship Program supports school leaders in developing

an action plan

to utilize the arts

for school-wide improvement
The 12-session program begins this summer and is limited to 10 City Schools principals. Applications are due April 24, 2020.
10 Outstanding Baltimore City Public Schools Principals Will Be Selected To:
EXPLORE
Explore the evidence-based impact of the arts on school culture, student academic achievement, and social-emotional growth in a collaborative, creative learning environment.
LEARN
Learn how integrating the arts into the curriculum can foster the development of the whole child while fueling academic achievement.
RECEIVE
Receive a $500 honorarium and up to $2,000 in funding to help implement a plan of action and learn about additional private and public grant funds available to support plans.
DEVELOP
Develop an arts-based action plan with 1:1 coaching, guidance, and support from educators, master teaching artists, and local principals who have successfully used arts integration as a lever for school change.
ADDRESS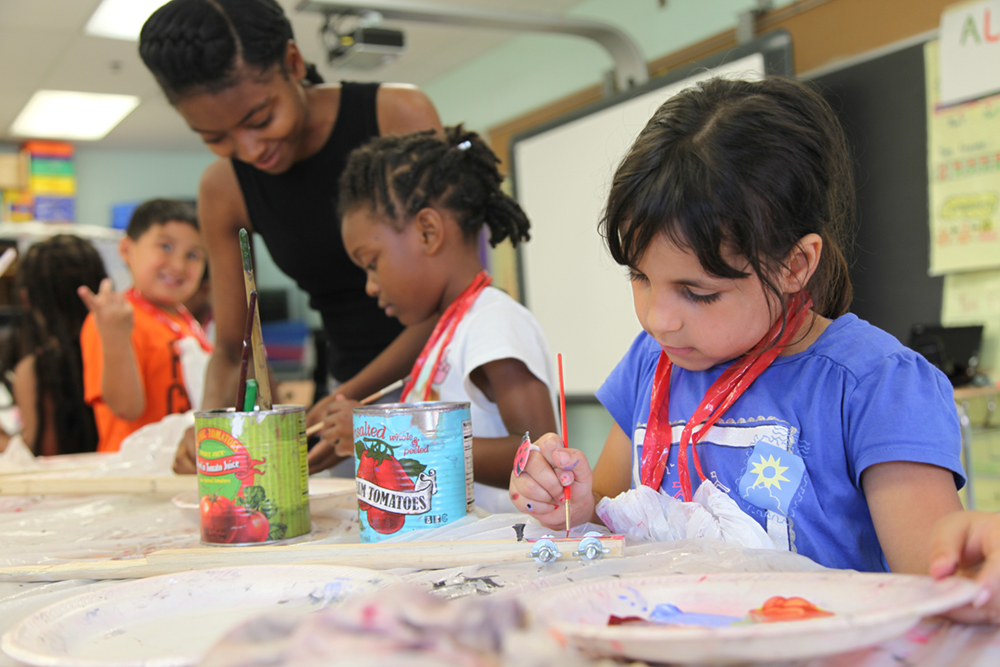 Address administrative barriers to expanding the arts in school, such as staffing, professional development, creating time to plan, and evaluation.
ACCESS
Access paid professional development opportunities for your teachers and summer learning opportunities for your students.
DISCOVER
Discover the valuable arts and arts integration resources of local cultural institutions.
BUILD
Build skills in observing, evaluating, and reflecting on arts or arts-integrated classroom instruction.
Who is the fellowship for?
The Fellowship is limited to ten Baltimore City Public Schools principals. Principals must apply and will be selected based on their commitment to the program and their aspiration to use the arts to build a positive school climate that advances student wholeness and/or to improve academic instruction. Principals leading schools in areas that have been identified as opportunity deserts through the City Schools equity mapping will be given priority.
What is the compensation?
Principals will receive a $500 honorarium as a Fellow and, upon successful completion of the program, their school will be awarded up to $2,000 in grant funds to support the implementation of the action plan they develop as part of the experience.
What is the time commitment?
The Fellowship lasts one year—12 sessions total—nine in-person sessions and three sessions with your mentor.
Application Deadline: April 24, 2020
Sign up for our Newsletter!
Receive updates on our programs
& follow our progress.