Environmental Literacy Programs
The Prince Georges County Office of Environmental Literacy and Young Audiences of Maryland partnered in 2015-2017 to create five-day arts integrated environmental literacy residencies that incorporate visual art or music and are based in an environmental literacy theme. The lessons were co-written by teaching artists and Prince Georges County kindergarten teachers, piloted in seventeen schools, and revised by those same teaching artists and teachers based on feedback from everyone.
As a result, Young Audiences can offer the following residencies for kindergarten classrooms in any county and can support schools in finding funding for them.
True Arts Integration
Environmental Literacy Criteria:
Local environmental issue/problem is defined. (Driving Question)
Outdoor Field Experience is used to further student-led inquiry, and is connected to formal learning in the classroom.
Action Project allows students to take action towards resolving the issue; focus on schoolyard improvement/restoration or civic engagement.
Aligned with Environmental Literacy, NGSS, and Maryland College and Career Ready Standards.
Visual Art Criteria:
Aligned with MD Fine Arts Standards.
Clearly defined art objective.
Clear assessment of art standards & objective.
The Residencies

Protecting the Life Cycle of a Plant

| Artist: Pam Negrin
During this residency, students explore the life cycle of a plant to determine both its importance and how we can protect it.  By the end of the five days, students will have used observational drawings and embroidery to teach others about what they learned.
The Artist:  Pam Negrin's artwork includes embroidery, appliqué, drawing, collage, improvisational quilting, printmaking and sculpture. Her residencies transform classrooms into creative and collaborative handwork studios where students create something beautiful together.
Protecting the Watershed

| Artist: John Iampieri
During this residency, students explore the watershed in their own environment to determine both its importance and how we can protect it.  By the end of the five days, students will have created painted screens to teach others about what they learned.
The Artist:  Master screen painter, John Iampieri has been hand painting screens for businesses and homes for many years. Influenced by the traditional methods used by Baltimore screen painters, his work has been exhibited throughout Maryland. John's screens have been in feature films as well as several TV commercials, magazines, and papers.
Why Compost?

| Artist: Bomani
During the course of this residency, students investigate the importance of reducing our solid waste through composting. By creating a hip hop poem/song and choreographing movements, students will begin to understand their personal role in reducing solid waste at school and at home.
The Artist:  Bomani is a seasoned performer and teacher and is currently Director of Poetry Events for the Busboys and Poets restaurants, a CBS Radio personality, and head audio-engineer for Urban-Intalek Studios. Bomani describes himself as a poet with a Hip Hop style.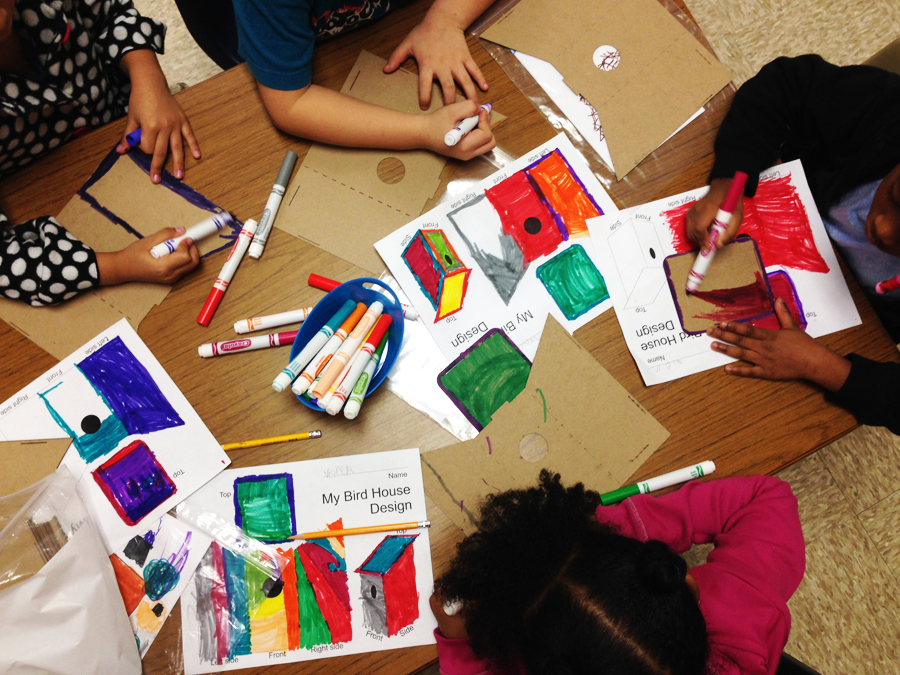 Creating Habitats: How do living things interact with our environment?

| Artist: FutureMakers
During this residency, students observe the environment outside the school, identify possible bird habitats, and draw details about their observations. By the end of the five days, students will have incorporated those details into their personal cardboard birdhouses, as well as into wooden birdhouses created in groups that will be placed on the school grounds.
The Artists:  FutureMakers transforms school, library and community learning spaces into future fabrication labs.  Bending the boundaries of art and technology, young makers activate a mobile maker space stocked with traditional and cutting edge tools – from woodworking and machine sewing to 3-D printing and physical computing –to dream, design, and build big. Led by a team of seasoned, STEAM-driven maker-educators, FutureMakers believes kids need tools, not just toys.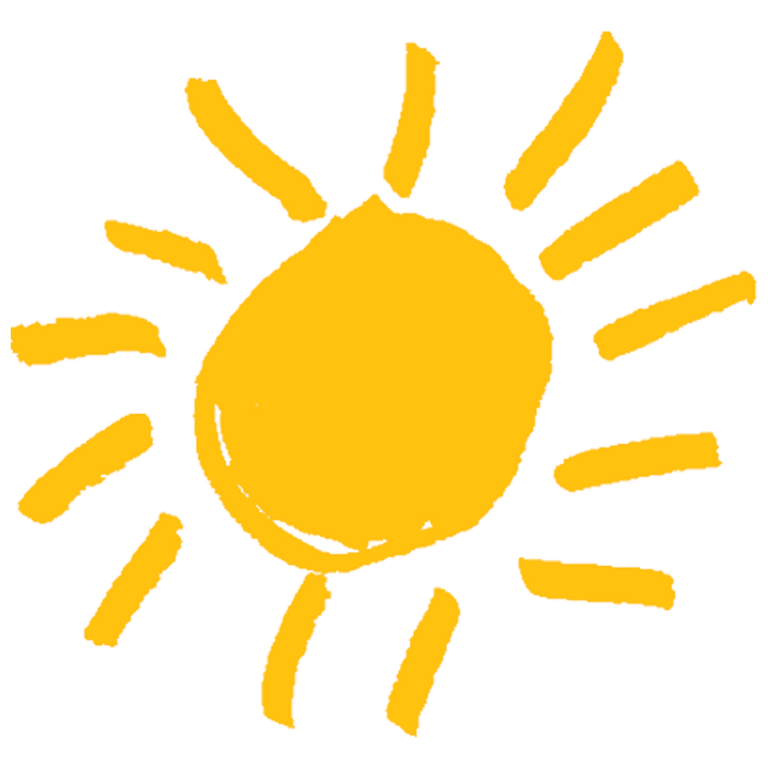 If you are interested in any of these residencies and want to learn about finding funding to bring them to your school/classroom, contact us at info@yamd.org or 410-837-7577.