Written by Barbara Krebs,
Young Audiences volunteer and Sunburst Society member
A few weeks ago, I was happy to attend Young Audiences' third Art Crawl, held this year at the Single Carrot Theatre adjacent to YA's offices.
For those of you who have not attended this annual event, I highly encourage you to do so. First of all, you'll get to party with a group of fun, interesting, entertaining and dedicated folks. Secondly, you'll get to enjoy the learning environment presented to the kids who attend YA's Summer Arts & Learning Academy (SALA). And by that, I mean you'll act, play music and create artwork, which helps you understand your reading assignment or your math homework. And finally, you get to nosh on great hors-d'oeuvres and sip handcrafted cocktails created by some of YA's board members!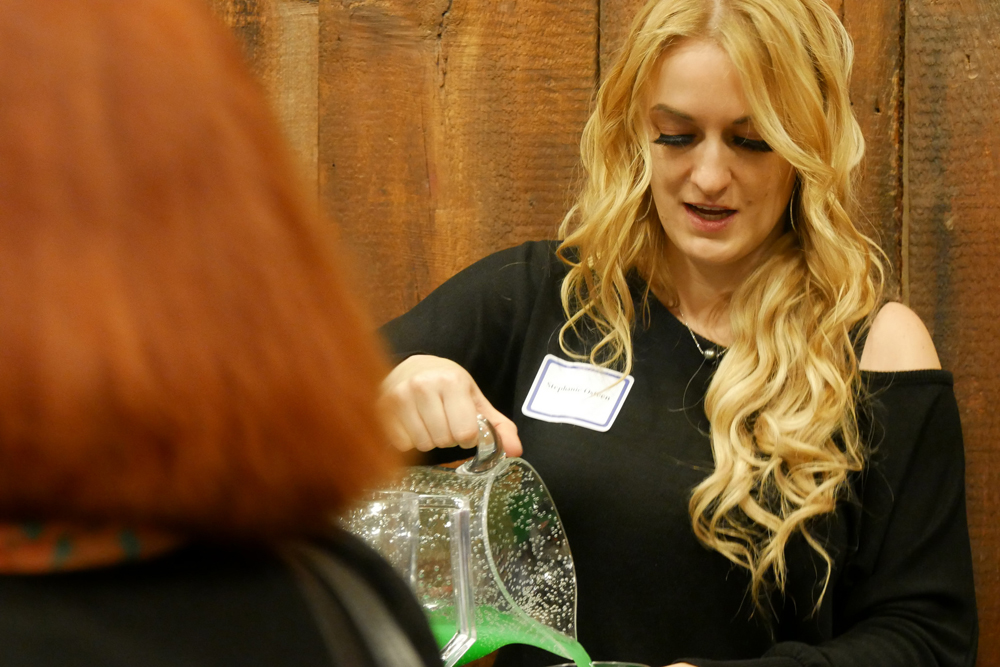 As always, I find myself splitting my time between talking to people I've met in the past, and meeting new folks who have interesting stories to tell. This time was no different. Balancing a plate of delicious appetizers from Copper Kitchen and a glass of wine provided by North Charles Fine Wine & Spirits, my husband and I soon found an empty spot at a table and introduced ourselves to Cori Daniel and Carlotta Williams. Turns out they were actually a teaching artist/teacher team who would later explore the book, Tar Beach, a story by artist Faith Ringgold recalling the dream adventure of a young girl flying high above her neighborhood in 1939 Harlem.
No matter the genre, the goal is making sure the children stay focused on the subject matter, sneakily presented as a lot of fun.
But I didn't know this yet. What I did find out though was how long they had been teaching, what they taught, and I got to observe their obvious enthusiasm for the children and learning. Their animated conversation about their SALA classroom was fascinating, as were their fond memories of inspiring kids to learn while the children used their imaginations to improve their reading scores.
Oh, did I just use inspire, imagine and improve in one sentence? Yes, I did, and that is, of course, no accident. Having witnessed teachers and children in action in several of SALA's classrooms this summer, and getting a chance to actually engage in it myself during Art Crawl is to truly understand how those three words create an arts-integrated learning environment that SALA uses to stem summer learning loss and bridge the Inspiration Gap.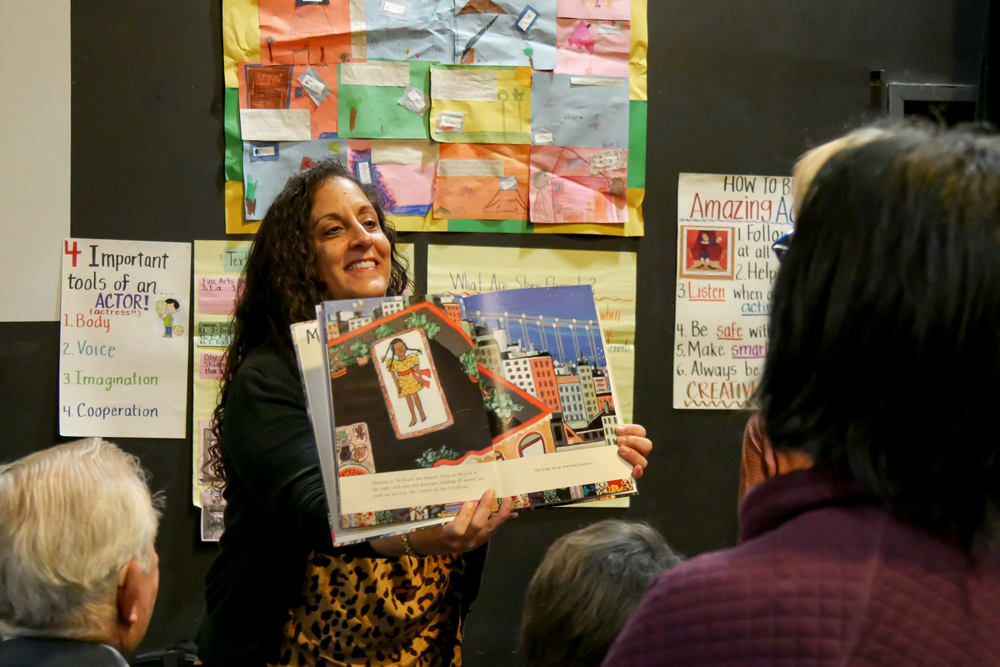 In SALA's five-week summer classrooms, kids use a wide variety of art techniques to help them master core subjects – whether it's textile art to illustrate a story they are studying or rapping their multiplication tables or dancing to show character development. No matter the genre, the goal is making sure the children stay focused on the subject matter, sneakily presented as a lot of fun.
And so it was. In the segment taught by the second-grade teacher and teaching artist I had just met, we warmed up with some dance movements to highlight acting concepts. Then we looked at the pictures in the book and explained what we saw in them. Finally, we paired off and used our imaginations to explore a special place for us – one that made us feel warm and welcomed.
Next up was a math segment, guided by teaching artist Nadia Rea Morales and teacher Jose Hernandez. With a chart in the room illustrating ones as yellow, tens as red, and hundreds as blue, I created a Piet Mondrian "masterpiece."  The focus was to teach second-graders their ones, tens, and hundreds places and the relationships between digits and their place value. My own memory of learning such things was of boring, rote exercises that left me cold. Here, I hadn't had so much fun with scissors and construction paper in ages. And to think – I was learning math!
I ended the evening with teaching artist Christina Cook, who was surrounded by a variety of percussion instruments. As she demonstrated how these were used to sound out the syllables in words, I noticed how she was combining both math and vocabulary – a certain number of syllables to express a phrase, as she beat the rhythm on her drum.  She then handed out instruments and instructed us to follow along.
In addition, she said she used this technique to help the pre-K kids she taught to express their emotions. At first, she told us that the students mostly stuck to "happy" or "sad," but soon she noticed that, as the kids gained confidence with the percussion pieces, their emotional range expanded, too. Now they were "curious" and "frustrated" and "ecstatic." She admitted that she was impressed with the varying emotions the kids conveyed as well as the fact that they already had the vocabulary to communicate it. They had only needed the little nudge the music gave them to open up and express themselves more fully.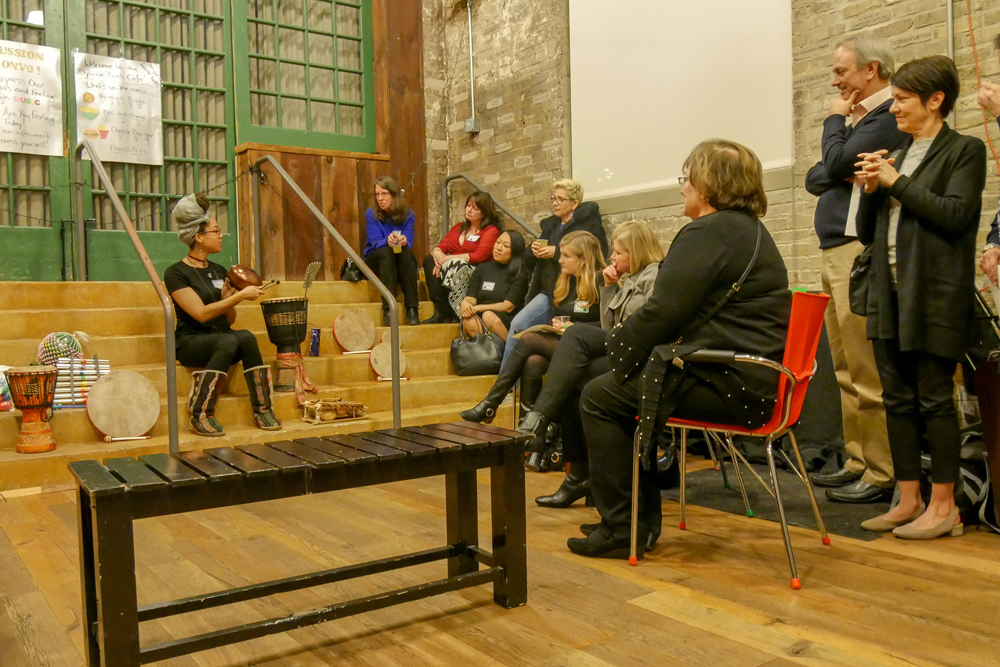 I have to admit – Inspire, Imagine, Improve is a mantra I can really get behind. Because each time I've attended Art Crawl, I come away inspired by all the people who donate time, expertise and/or money to make SALA a reality for 2,100 elementary school-age kids.  I can only imagine how much harder it would be for the children and their teachers if this summer program didn't exist. And I know that Young Audiences' aim to improve test scores and access to arts-integrated learning is something I'm behind 100 percent.
Wouldn't you like a little Inspire, Imagine, Improve in your life?  Come join us next year and I think you'll find your own stories of imagination that inspire you to improve. Until then, Happy Holidays!
Have you noticed how much we're growing? Our staff is now 29 people strong! That collective energy is felt every day, but it really blew us all away as new and veteran staff sang together at the start of our annual retreat. Some of us were just getting to know everyone—one of us was meeting everyone for the very first time that day— and all of us grateful for the time together. As you may well know, at Young Audiences, we start with the art! The group split into sections and sang one of three traditional gospel hymns, each individually powerful. When sung together as a medley, though, the three hymns created an entirely new force.
Over the summer, we created two new Teaching Artist Fellow positions within the organization and welcomed Katherine Dilworth and Valerie Branch into the role! Both Katherine and Valerie are highly skilled in teaching artistry and have been delivering arts-integrated instruction and teacher professional development with Young Audiences for years. In addition to continuing their fantastic work in the schools as teaching artists, they will also serve in an expanded capacity by consulting with school districts and partners on arts integration strategies and practice, leading PDs, and mentoring other Teaching Artists.
"I really love being in this new position at YA. I love that I have the opportunity to grow as an artist and hone in on my skills as a mentor and Master Teaching Artist," said Valerie — who will be doing a lot of work in Prince George's County, including professional development and training teachers as part of their new Arts Integration Master Teacher training program. "I am excited for all of the continued possibilities that lie ahead and am looking forward to getting into the classroom this school year!"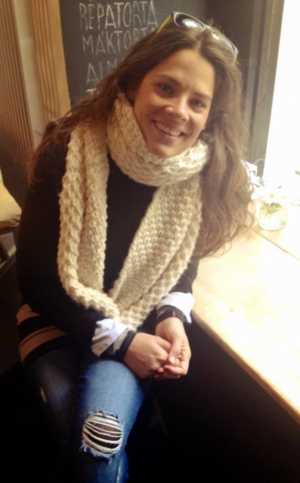 Nel Andrews is officially our new Chief Operating Officer. She comes to us from the Annie E. Casey Foundation, where she worked for the last 10 years in their Center for Systems Innovation. She has a passion for racial equity, organizational development, and systems change. We are thrilled to have her join our family! We also welcomed Arnold Joo to the brand new Data and Systems Manager position and promoted Michael Brush to Summer Arts & Learning Academy Regional Director. To top it all off, three new program coordinators have joined the staff and settled right in: Kerrigan Dougherty, Alex Crockett, and Cori Gill.
"We couldn't be more proud of our growth and all of the hardworking and passionate people we are working with on this journey," said Young Audiences President & CEO Stacie Sanders Evans. "We are everyday people committed to transforming education through the arts. We have enormous respect for our teaching artists and such love for our communities." And while we are a growing organization of many parts, we work in sync, moving forward together— a medley of many parts reverberating, energizing, elevating, working to realize our mission: that one day, every student in Maryland will have the opportunity to imagine, create, and realize their full potential through the arts.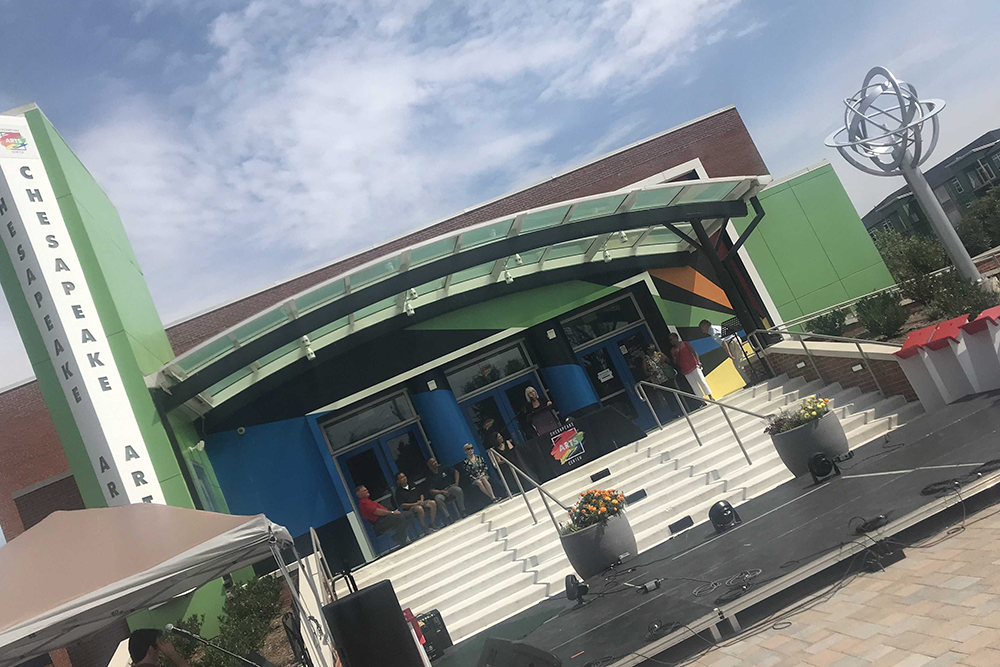 Chesapeake Arts Center (CAC) Resident Artist and UMBC Visual Arts Professor Stephen Bradley's work spans many disciplines. His art explores our relationship to place through ambient sound recordings, landscape photography, and recorded stories juxtaposed with artifacts discarded or lost in the landscape. The location- the place- where his most recent artwork, Community Connection Sculpture, is installed reaffirms the importance and connection we have with certain locations and challenges us to consider how our relationships and interactions with a place can impact its- and our – future.
As the center of community in Northern Anne Arundel County, the Chesapeake Arts Center serves to excite, educate, engage, inspire, and grow through performances, exhibitions, classes, and collaborations with artists, educators, business and community leaders, and organizations. Welcoming students of all ages through its doors every day, it is only fitting that this meeting, gathering, and growing space is now home to a large metal Armillary Sphere created by the artist with Ricky Siegert at Inferno Design and Charles Pennington. It stands at the entrance of the CAC, reminiscent of an artifact from the past, inspiring wonder and kindling ingenuity. Bradley shared some details about the artwork and what it represents for the community.
Community Connection Sculpture – Honoring the Past, Embracing our Future.
The public sculpture symbolizes an optimistic and innovative future created through the union of the arts and technology that serves the local community. Historically, CAC has been one of the few open spaces in the area for creative exploration. CAC offers ceramics, theatre, music, dance, painting and other related arts, including exhibitions and performances. Today, CAC offers its newest facility to community residents with the launch of a contemporary MakerSpace. Classes are available for those who seek to become certified in order to use computer-controlled tools — including those used for wood-working and light metal fabrication.
Historical armillary spheres were originally used as a way to model celestial objects, such as the sun, stars, and planets. Instead of the earth occupying its center, however, this sculpture holds a hexagonal form with an array of LED lights. The sculpture's nucleus represents the center of CAC's creative offerings and illuminates the building's facade with subtle shifts of shadow and light from within its local "universe." Its rings demarcate local points: Baltimore City, Annapolis, Curtis Bay, Brooklyn Park, Linthicum, and other significant places in the surrounding communities that CAC serves.
This contemporary version of the 2,000-year-old armillary pays homage to art and science endeavors of the past while inviting viewers to participate in a creative future dedicated to embracing arts and technology- one that values a STEAM-rich education, civic participation, and social entrepreneurial opportunities.
The Chesapeake Arts Center (CAC) is an Arts Empowered Minds Initiative (AEMI) partner along with Young Audiences of Maryland, Anne Arundel County Public Schools (AACPS), Arts Education in Maryland Schools Alliance (AEMS), The Arts Council of Anne Arundel County, University of Maryland, Baltimore County (UMBC), and Creating Communities. In addition to his art and teaching commitments, Stephen Bradley serves as an AEMI Advisory Committee member.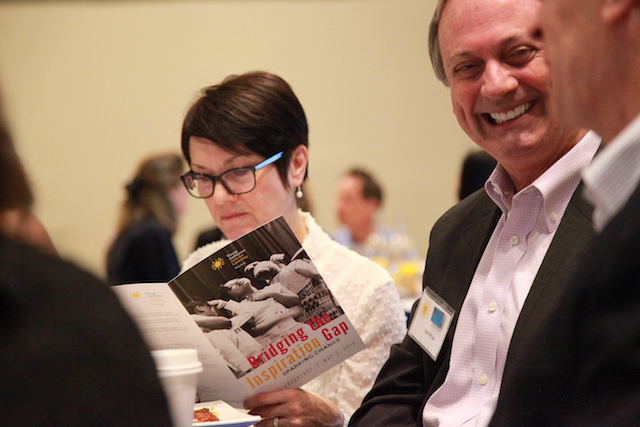 Written by Barbara Krebs,
Young Audiences volunteer and Sunburst Society member
Spark. Ahh, now that's a great word. Quick, simple, to the point.  And it's versatile – noun or verb – it's all good. And if you're a fan of onomatopoeia (and who isn't?), well, I think spark works well there, too.
If you attended the 11th annual Young Audiences Impact Breakfast, you heard that word a lot. First, from Stacie Sanders Evans, President and CEO of Young Audiences, whose drama teacher sparked a passion that would put her on the path to her leadership of YA. You heard it from Jaime Clough, a second-grade Baltimore City Public School teacher who taught in YA's Summer Arts & Learning Academy (SALA) and who has used the tools and strategies learned at SALA to transform her classroom during the school year. You even heard it from a student. High school senior Jahsol Drummond spoke about his experience developing his video and editing skills at the Center for Innovative Research in the Creative Arts (CIRCA) at UMBC  in last summer's Bloomberg Arts Internship. He shared his plans for the future as a college student (he was awarded a full scholarship to Bard College) and as a filmmaker. "My career has only just begun, and it's already so exciting," Jahsol beamed.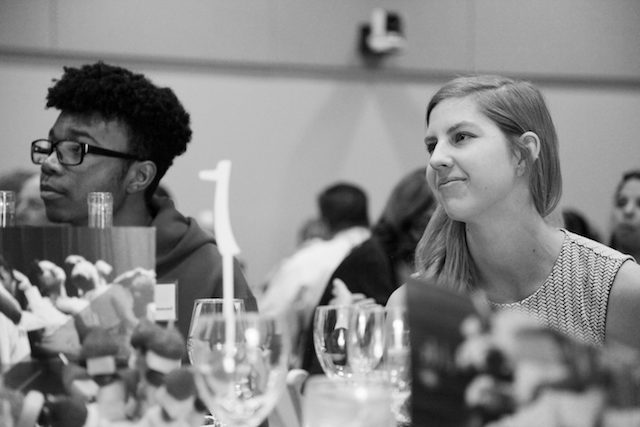 It is amazing where a spark will take you if you have the passion and determination to stoke the fire.
But, of course, the thing about the Impact Breakfast is not just the inspirational stories we hear from the presenters, nor is it solely about acknowledging the remarkable strides Young Audiences has made over the past few years in overcoming summer learning loss. These are important and wonderful things to witness, no doubt. But what truly struck me this time around was the synergy of people attending this event united by the desire to improve educational opportunities for the children in our communities.  
Seated to my right was Kariz Marcel, a DJ, music producer, teaching artist, and founder of the nonprofit Innovation Echo Alliance who is seeking ways to partner with Young Audiences and other educational organizations through his music industry connections. As he explained it to me, he was hoping to establish a roster of professional recording artists who would be willing to donate a small portion of their music royalties to these organizations as an ongoing and sustainable way to raise funds for education in our local schools.
Another gentleman at our table was Lieutenant Steven Thomas, a member of the Anne Arundel County Police Crisis Intervention Team.  He and his team identify youth who can be helped by, for instance, after-school programs, like the Police, Artist, and Community Engagement program (PACE), and then find ways to make these things happen.  For example, when it was discovered that transportation was an issue, they partnered with the school system to provide it.  That meant getting the school-approved CDL bus license so they could drive students on the county's buses.  A little spark of creativity to problem solve what might otherwise have been a deal killer. Instead, police officers are keeping local youth involved in enrichment programs.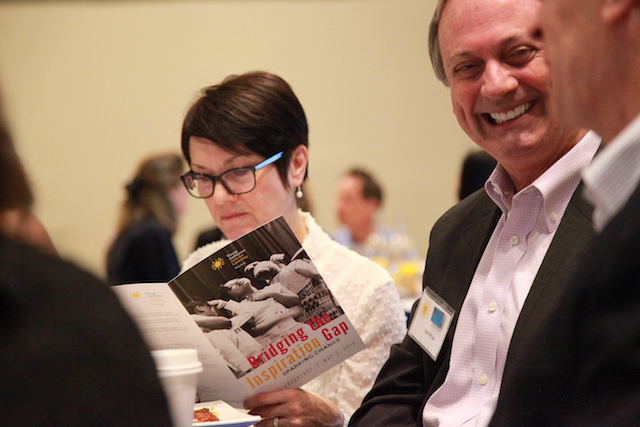 Likewise, I got a chance to talk briefly with Dr. Stuart Levine, President and Chief Medical Officer of MedStar Harbor Hospital, who I had heard speak only a week before at the unveiling of the mural that now sits in the lobby of the hospital's Emergency Department. This mural, which focused on how cells and viruses interact with human and animal bodies, was created by sixth-grade biology students from Brooklyn Park Middle School. The project was the result of a multi-week Young Audiences teaching artist residency in partnership with Arts Empowered Minds Initiative (AEMI). So here was yet another way that a group, which is pivotal to the lives and health of its local community, had found a way to connect with young students, perhaps sparking future collaborations?
And that is just a small sampling of the conversations I had at my table alone. As I looked across the room, I could only imagine what discussions, ideas, creative solutions, and inspirational tales were being shared elsewhere. Knowing that so many people had gathered because they have a passion to improve the educational lives of our youth, I came away from the event feeling recharged, hopeful and, yes, ready to find fresh ways to kindle the spark – in whatever myriad forms it appears – in my own life and those of others.
Indeed, there is no telling what particular spark at what precise table will catch fire and generate a lasting, positive impact. 
But that's the Impact Breakfast for you – a kaleidoscope of people who are sparking change and impacting the future for our children!
Categorized:

News

Tagged:

Anne Arundel County Police Department, Baltimore City Public Schools, Barbara Krebs, Bloomberg Arts Internship, community, Cylburn Arboretum, Development, fundraising, Impact Breakfast, Jaime Clough, Kariz Marcel, MedStar Harbor Hospital, PACE, Summer Arts & Learning Academy, summer learning, SummerREADS
Young Audiences is excited to announce the arts and culture worksite partners for the 2018 Bloomberg Arts Internship in Baltimore. This year's expansion of the program meant that we needed to partner with even more of Baltimore's high-quality, renown institutions than we did last year. In order to fully serve the needs of the incoming cohort of interns, we increased the total number of worksite partners from 14 to 20. Bloomberg Arts interns will be gaining tremendously valuable experience working and learning three days a week at one of the following 20 local arts and cultural organizations this summer:
Internship projects vary among organizations to include production, education, development, community engagement, artist engagement, video, music, administration and more. Last year's interns worked on everything from curating museum exhibits, to integrating technology into museum experiences, to engaging young children in arts activities. At the end of the program, interns create final presentations highlighting their experiences, sharing with the community the new skills and interests that have developed over the course of their internships at each site.
"I love being at the Bloomberg Arts Internship. You guys have helped me grow in the working field and I would not trade out the people I have met for anything in the world." –Triaje Eaddy, 2017 BAI intern
A large network of community partners are working to prepare 35 hard-working and motivated Baltimore City Public High School students for higher education and careers in the arts. Baltimore is rich with not only excellent arts and cultural institutions, but with the phenomenal people whose contributions and passion make those very same organizations so great. "I love being at the Bloomberg Arts Internship," said 2017 BAI intern Triaje Eaddy. "You guys have helped me grow in the working field and I would not trade out the people I have met for anything in the world." Introducing young minds to the people, all of the incredible possibilities, and the many opportunities open to them in a career in the arts is a great gift to us all.
The Bloomberg Arts Internship is managed by Young Audiences through the support of Bloomberg Philanthropies. Learn more about the program here.
Categorized:

Bloomberg Arts Internship, News, Summer Learning

Tagged:

Art With a Heart, Arts Every Day, Baltimore Center Stage, Baltimore City Public Schools, Baltimore Creatives Acceleration Network, Baltimore Museum of Art, Baltimore Symphony Orchestra, Bloomberg Arts Internship, Bloomberg Philanthropies, Creative Alliance, Dance and BMore, Everyman Theatre, Maryland Film Festival, Maryland Historical Society, Maryland Institute College of Art, Maryland Public Television, Port Discovery Children's Museum, Reginald F Lewis Museum, Sheridan Libraries, Single Carrot Theatre, summer internship, The Peabody Institute, The Walters Art Museum, Wide Angle Youth Media, Worksite Partners
Young Audiences' Summer Arts & Learning Academy (SALA), the innovative, free, five-week arts-integration program for Baltimore City Public Schools students, will double in size this summer, expanding to eight sites and serving nearly 2,200 students across Baltimore City.
New data show that arts integration at SALA reduces summer learning loss and improves academic performance.
The Academy will be held July 9 to August 10, 2018, at eight sites: Commodore John Rodgers Elementary, Lakeland Elementary/Middle, Steuart Hill Academic Academy, Lyndhurst Elementary, Sinclair Lane Elementary, Gardenville Elementary, Edgecombe Circle Elementary and the newly renovated and expanded Dorothy I. Height Elementary. Now in its fourth year, the program engages students in hands-on creativity while exploring math and literacy with local teaching artists and teachers.
Students will participate directly with 86 teaching artists (local, working artists trained for classroom instruction) – twice as many artists as last year – working in a variety of mediums including painting, songwriting, poetry, illustration, dance, music, photography, playwriting, and filmmaking. Students might find themselves writing songs to summarize main ideas in a story with musician Lisa Mathews, or creating dance sequences to remember the steps in solving math word problems with dancer Cynthia Chavez.
Other local artists teaching at the Academy include Valerie Branch (dance), Scott Paynter (reggae musician), Mama Sallah (ceramics), Femi the Drifish (slam poetry), and Marian McLaughlin (guitar).
Along with the Academy's expansion this year comes new opportunities for students through various partnerships, including athletics with Morgan State University and one on one reading tutoring with Reading Partners. These expanded offerings will be available to all students, with opportunities to participate in sports, to learn to code, and to have one-on-one literacy tutoring. Students will also perform at Artscape in July, Baltimore's largest arts festival, and at pop-up performances around the city. SALA applications opened March 1.
"Every single day, I see how infusing creativity into learning transforms classrooms and children," said Young Audiences President and CEO Stacie Sanders Evans. "We're overjoyed to know that the Summer Arts & Learning Academy's expansion this summer will help us reach twice as many students with arts integration—an approach that research shows works, especially in summer months."
Data released in January 2018 by City Schools and Young Audiences show that students in 2017's Summer Arts & Learning Academy significantly reduced summer learning loss in reading and math, and improved writing skills. Summer learning loss—when students lose academic ground over the summer months—is among the most difficult challenges facing the Baltimore school district and many others across the country.
"Young Audiences' summer program gives students the chance to express themselves creatively, pursue their interests, and be inspired to reach their potential, things that we've also been focusing on this school year as part of our blueprint for success," said Dr. Sonja Brookins Santelises, CEO of Baltimore City Public Schools. "We're excited by our partnership with Young Audiences and the positive results our students have seen in the program in past years. By expanding the program this coming summer, more students can enroll and will start next school year off stronger."
City Schools study shows that in reading, third through fifth grade SALA attendees experienced negligible summer learning loss (less than one percentile point) in i-Ready standardized testing compared with more than three percentile points lost by all other students in the district. In math, third through fifth graders regularly attending SALA lost only 3.77 percentile points in i-Ready standardized testing. City Schools students with no summer activities lost nearly twice that, at an average of 5.77 percentile points.
According to an analysis by Young Audiences, all third through fifth grade SALA attendees improved their writing content and structure in pre to post testing. Particularly strong improvements came from students furthest behind their grade level. In addition to the academics, SALA experienced the highest rate of attendance of any elementary summer programming in the district.
Click here for more information on Young Audiences Summer Arts & Learning Academy.
Links to complete Young Audiences and City Schools evaluations:
Written by Barbara Krebs,
Young Audiences volunteer and Sunburst Society member
If you follow education trends even a little, you can't avoid the STEM acronym. In fact, at many area high schools, getting a slot in the highly popular STEM (Science, Technology, Engineering, and Math) magnet program is tricky at best.
Why is that?  Why do people automatically assume that if you want your student to get ahead in life, your best bet is to seek out an education that prioritizes a STEM-based curriculum over one that values the humanities or visual and performing arts? Now, enrolling in a STEM-focused program is certainly not bad advice. But, it's definitely not the only path to success as one recent Washington Post article reported.
"Kids have been educated in a computer world.  But that computer world continues to threaten traditional jobs, so success will rely on the ability of students to innovate and use tools in a non-traditional way."
In the article, "The surprising thing Google learned about its employees – and what it means for today's students," the Post reported on a 2013 study that Google conducted on its own hiring practices. Its founders, with solid backgrounds in computer science, felt certain that only "technologists can understand technology." But after every bit of data was gathered and analyzed, the company discovered something unexpected. Of the top eight criteria considered essential for a top employee, STEM expertise rated… um… eighth.
This led to a deeper dive into the data, which ultimately led to Google re-evaluating its employment processes and putting more emphasis on hiring "humanities majors, artists, and even MBAs." Other companies (such as Chevron and IBM) have also discovered the positives of hiring liberal arts majors because they "prize their ability to communicate."
On a personal level, I feel very strongly about this. My daughter, Colette, spent seven years (three in middle school and four in high school) pursuing a Performing and Visual Arts education. She learned to sing, dance, act, write, and most importantly from my perspective, think creatively. And while she was singing and acting her way through high school, she was also taking AP Physics and Calculus and learning to wire circuit boards. So it didn't come as a huge surprise when she enrolled in Engineering as a college freshman.
While some people were shocked at the 180° turn she made, I viewed it as the logical conclusion to a style of learning that she honed as an arts major in high school. Combining a love of math and science with the arts is not as unusual as you might think.
"Finding a path to my final images is a complex choreography of math, my sensibilities as an artist/scientist, and the subtleties of the subject."
Take, for instance, Dr. Tim Christensen, biology professor at East Carolina University (ECU) and Senior Faculty Fellow in their Honors College (full disclosure – that's how I first met him, when touring ECU with my daughter, who was accepted into both ECU and their Honors College). Dr. Christensen is primarily a scientist but also an artist. Merging the two disciplines, he fully embraces and personifies the concept of STEAM (Science, Technology, Engineering, Arts, and Math).
I was immediately struck while perusing the awe-inspiring galactic photographs on his website, AstroWimp. "As an artist, I've been heavily influenced by my scientific training," he wrote. "To a scientist, images are 'data.' Standing in both art and science worlds, I attempt to convey the art of the data." In his role as teacher, Dr. Christensen transfers the wonder he experiences as a scientist and an artist to his students.
He readily admits that while he finds jumping back and forth between scientific and artistic worlds a natural leap, that is not the case with every scientist.  "Some are still wary of anything that can't be measured scientifically."  Nevertheless, he continues to champion the intersection of science and art, as evidenced in his own artwork. "Finding a path to my final images is a complex choreography of math, my sensibilities as an artist/scientist, and the subtleties of the subject."
Dr. Christensen is currently collaborating with a fellow faculty member, Daniel Kariko, Associate Professor of Fine Art Photography. Their project, dataSTEAM, "focuses on artists who work directly with scientists to develop a deep understanding of the data, preparing artists to contextualize data in their art, connecting both disciplines… art to science, and science to art."
Starting in the fall semester, the two will "facilitate collaborations between Art and Honors/Science students" leading to a gallery exhibit at the university. But more important than the exhibition is, of course, the concept of cross-fertilization between the two disciplines.
As Dr. Christensen explained it, "Kids have been educated in a computer world.  But that computer world continues to threaten traditional jobs, so success will rely on the ability of students to innovate and use tools in a non-traditional way." He feels that merging science and art will create students who are quicker to think outside the box and can straddle both the worlds of imagination and hard-core data.
Similarly, what Google has identified as the top characteristics of successful employees are not unlike the same skills that educators and other business leaders identify as being critical to a person's success in careers, in college, and as a citizen: critical thinking, collaboration, communication, and creativity. These are behaviors that Young Audiences' teaching artists observe and nurture every day among students in arts-integrated classrooms. And so, for those folks who doubt the value of arts integration into core curriculum subjects such as science and math, the, ahem, data demonstrate that arts and science together create a more balanced individual who can successfully work in today's fast-paced, ever-changing work environment.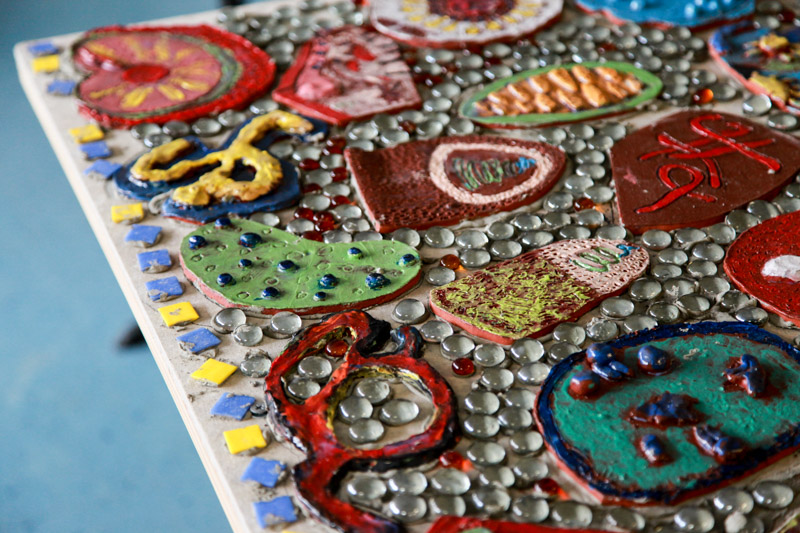 But don't take my word for it, just ask my daughter.  In a recent phone call, Colette was excitedly discussing her Statics class.  The definition of her Statics class from ECU's website- the analysis of equilibrium of particles, addition and resolution of forces, equivalent system of forces, equilibrium of rigid bodies, centroid and moment of inertia, structural analysis, internal forces, friction, and virtual work- left my head spinning.
When I commented on the apparent difficulty of the class, she assured me breezily, "Oh Mom, it's easy for me.  After all those arts classes in high school, I can see in 3-D." 
Young Audiences, the statewide nonprofit that boosts student achievement by bringing arts integration into classrooms and children's learning experiences, has hired Leyla Layman as its new Chief Operating Officer.
Former Young Audiences COO Kurtis Donnelly will remain with the organization, taking on the newly created role of Director of Summer Learning, to enhance and expand Young Audiences' summer programming and impact.
Leyla Layman is a career public servant, most recently serving as Deputy Executive Director, Operations and Chief of Staff for the Maryland Department of Human Services' Child Support Administration where she managed strategic initiatives to increase program effectiveness and worked to identify and create systems to improve operating efficiency.
"Working to improve outcomes for children and communities has been the primary focus of my career," said Layman. "Young Audiences offers an innovative approach of using the arts to keep children interested in learning. I am honored and excited to become part of the team."
Previously, Layman was Director of the Baltimore City Health Department's Office of Youth Violence Prevention and was responsible for program oversight, expansion, and evaluation.Under her leadership, youth outreach increased by 150%.
"Leyla's experience working with communities, families and local institutions made her an ideal candidate for our COO," said Stacie Sanders Evans, Young Audiences President and CEO. "Welcoming a uniquely talented, proven leader like Leyla will allow our organization to connect with more children, sparking their passions with arts-integrated learning. I'm excited to work with her."
Kurtis Donnelly's transition to Director of Summer Learning comes as Young Audiences expands its focus on year-round learning, implementing and growing programs in the summer. In his nearly three years as COO, Donnelly streamlined the success of Young Audiences' Summer Arts & Learning Academy while implementing and coordinating all of Young Audiences programming.
"Kurtis' leadership and understanding of how arts-integrated summer learning can be effective puts Young Audiences in a great position for continued success," said Sanders Evans. "Engaging children in ways that make learning fun is crucial to uncovering opportunities for positive development and growth. I'm incredibly thankful that Leyla and Kurtis are here to help build on Young Audiences' work doing just that."
"Working to improve outcomes for children and communities has been the primary focus of my career," said Layman. "Young Audiences offers an innovative approach of using the arts to keep children interested in learning. I am honored and excited to become part of the team."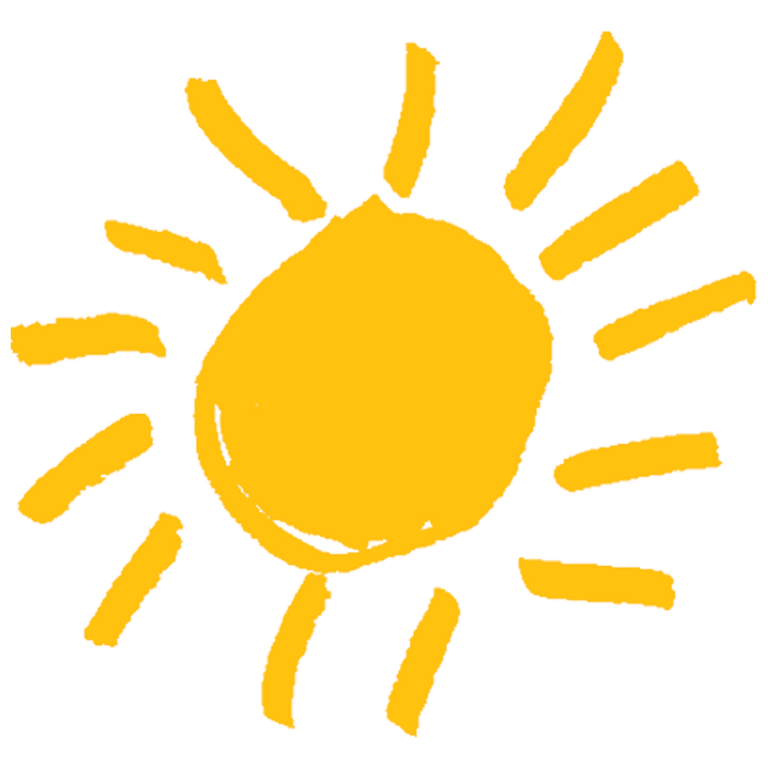 Started in Baltimore in 1950, Young Audiences is the nation's largest arts-in- education provider. As the Maryland affiliate, Young Audiences/Arts for Learning (YA) is devoted to enriching the lives and education of Maryland's youth through educational and culturally diverse arts programs. Through Young Audiences, professional artists from all disciplines partner with leaders and schools for over 7,000 hands-on arts learning experiences that reach more than 190,000 Maryland students. Young Audiences envisions a Maryland where the arts are valued for their capacity to transform lives, and where every student is immersed in opportunities to imagine, to create, and to realize their full potential.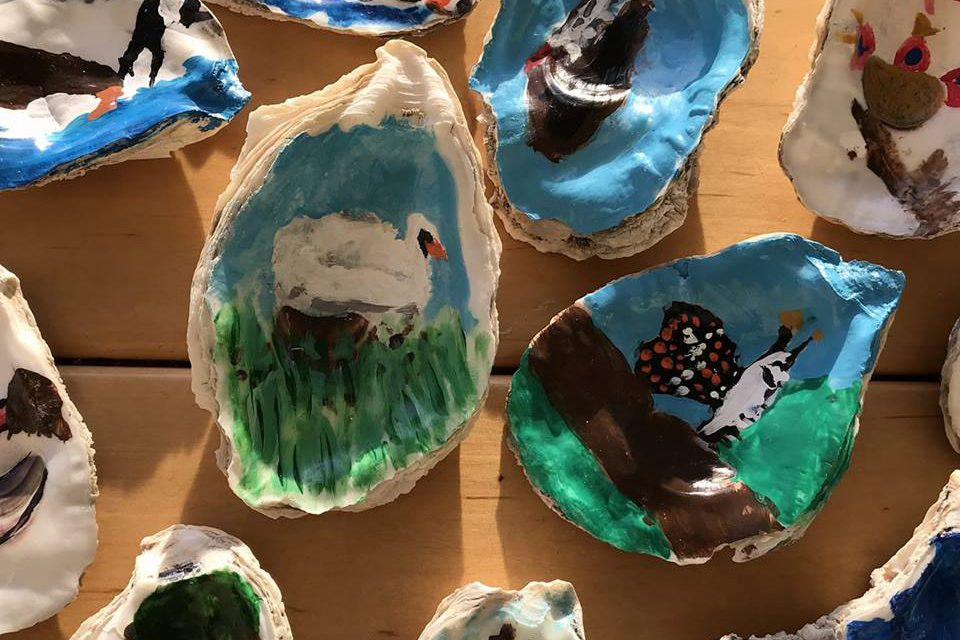 In 1923, a 48-foot Balsam fir was erected by the District of Columbia Public Schools to the south of the White House. The tree was decorated, lit, and named the "National Christmas Tree." Though the trees have varied, the National Christmas Tree still stands, 94 years later. Surrounding the National Christmas Tree is the America Celebrates display where smaller evergreen trees are decorated with handmade ornaments to represent the unique history, culture, and heritage of each of the nation's 56 states and territories.
This year, the Maryland State Arts Council selected YA roster artist Katherine Dilworth to design the ornaments for the Maryland state tree for the America Celebrates display. The artist has been integrating fabrics and felted fibers into her art for more than 20 years. Her work is shown in galleries throughout the U.S. and was included in two books. In her school residencies, Katherine teaches students how to sculpt loose wool into solid shapes and colorful, textured murals. For this project, however, her materials were quite different.
The artist worked with Ewell Elementary School students on Smith Island to make the ornaments for the 2017 Maryland state tree. Smith Island, Maryland's only inhabited Chesapeake Bay Island, has about 250 residents and can only be reached by boat. Ewell, the largest of the communities on Smith, is home to the island's sole elementary school (the K-7 Ewell Elementary School serves a total of 11 students).
The Chesapeake Bay is integral to the lives of the island's inhabitants where watermen collect fish and shellfish, like oysters and Blue crabs from its waters. Katherine chose to craft the ornaments from oyster shells to bring attention to the Bay's endangered species. "I wanted to highlight the Chesapeake Bay on the Maryland tree, particularly focusing on animals and plants that have been threatened or endangered," said the artist. She and the students looked at animals like the American Bald Eagle, once threatened by human behavior, but whose populations have since been revitalized.
"I contacted the Ewell Elementary School on Smith Island because the kids there would have an intimate knowledge of life on the bay," Katherine explained. The students painted the smooth, concave surfaces of the sea creatures' shells with wildlife native to the region: Baltimore checkerspot butterflies, Blue crabs, Seagulls, Geese, Rockfish, and of course, oysters. The decorated mollusks awash in the blues of the Chesapeake hang proudly on the Maryland State tree this year, reminding us of our relationship with the natural world and representing a way of life only found in Maryland.
The America Celebrates display is free and open to visitors throughout the month. Learn about last year's ornaments here.
Katherine Dilworth introduces students to the centuries-old art form of felting. Learn how you can bring her programs into your school today by visiting her artist page.
"Will I ever use this in real life?" A teacher could rattle off the professional fields that a mathematician could enter after pursuing a degree when students challenge, "Why do we have to learn this?" Or, they could show them what they can do now with the skills they are practicing. The arts are good for that, and YA roster artist Kevin Martin is an expert at teaching students how to employ their new mathematical knowledge in a very cool and tangible, real-world way.
Kevin has been building and playing steel drums, also called steel pans, for more than 20 years. Through his company Rockcreek Steel Drums, the artist has built thousands of steel drum instruments for clients across the world, and now, he is sharing this knowledge through a residency with students at North County High School (NCHS) in Anne Arundel County. "A steel pan is really a musical sculpture," says Kevin. These sculptures are tuned instruments that have been methodically hammered into a very specific shape and thickness from the flat base of a steel barrel.
This residency came to NCHS thanks to professional development for teachers in arts integration as part of The Arts Empowered Minds Initiative. Through the initiative, schools are learning to use arts integration as a strategy for boosting student achievement and engagement. Classroom teachers and school administrators are building sustainable partnerships with teaching artists and arts organizations that inspire students and use the creative process to make meaningful, real-world connections to the curriculum.
Kevin worked with 9th grade algebra teacher Sarah Dobry to teach students how steel drum design and fabrication requires the same mathematical concepts explained in their textbooks.
Using careful measurements and the same tools and algebraic formulas that Kevin uses in his shop, the students learn to graph a drum's rate of change to see how the sides of the pan slope inwards at different rates. Because they're not just learning, but applying the strategies and formulas they've learned, students appreciate the instrument's transformation from flat to concave and the depth and location of each depression.
Of course, the class also learned to play the instruments. Pairs of students learned where to hit specific notes on the pan and how to control their drumsticks to achieve different effects, rolling them over a note to extend a sound, or striking it purposefully.
As the students gained confidence, they took turns demonstrating their ability. Ms. Dobry was impressed by her class' excitement and eagerness to participate, "The kids who are usually silent in math have been volunteering to be the example this week."
"As a math guy, I enjoy the challenge of learning the notes and shaping the metal," Kevin told Trumpf Express, a professional magazine published for the sheet metal processing trade. "As a musician, I try to recreate the essence of sound." The artist gave Ms. Dobry's ninth graders an introduction to what's possible when you combine an academic skill with the art form you love. And perhaps some of them even discovered a new talent.
The Arts Empowered Minds Initiative is the combined effort of many groups and individuals seeking to build a movement for increased equity through the arts in their community. With funding from the NEA in 2016, we built partnerships with Anne Arundel County Public Schools (AACPS), Chesapeake Arts Center (CAC), Arts Education in Maryland Schools Alliance (AEMS), Arts Council of Anne Arundel County, and University of Maryland – Baltimore County (UMBC).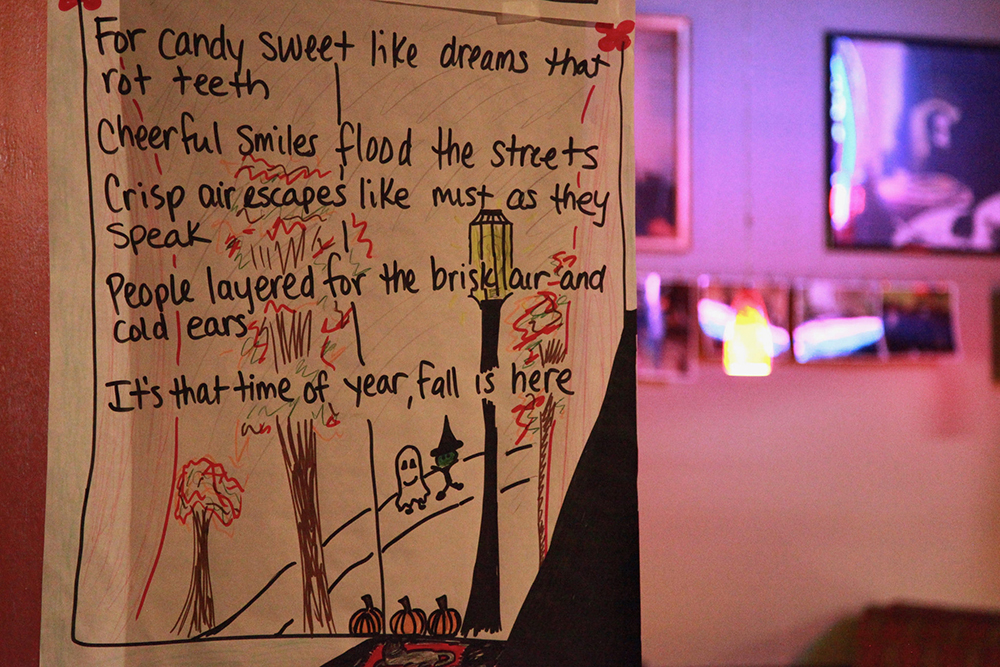 Written by Barbara Krebs,
Young Audiences volunteer and Sunburst Society member
On Friday, November 17, Young Audiences hosted its second annual Art Crawl at City Neighbors High School, an arts-integrated public charter school in Baltimore City. Approximately 75 attendees filled the school's stylish café, mingling among lush booths, comfy couches, ambient lighting, and in the glow of neon signs. As the group noshed on delicious hors-d'oeuvres and drinks provided by Flavor, Union, and Noble Vintners, Young Audiences President & CEO Stacie Sanders Evans welcomed the crowd, "Every person in this room played a role in closing the inspiration gap this summer." The inspiration gap, she explained, is the difference between what we know the best conditions are for learning and what kids actually get these days in school. "Thanks to you, we reached 825 MORE young people last summer and expanded our summer programs to include middle and high school students."
She presented a short video highlighting Young Audiences' Summer Arts & Learning Academy, talked about the impact on the students that it serves, and shared the organization's plans for the future. This year, Young Audiences brought their Summer Arts & Learning Academy to four Baltimore-area schools, serving more than 1,100 students over a 5-week period.  Next year, the goal is to double this achievement by expanding to eight academies with an enrollment of 2,200 students.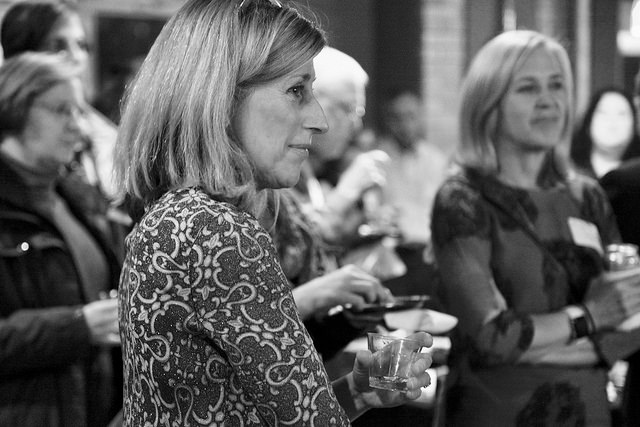 You couldn't help but feel proud of what Young Audiences has accomplished in stemming summer learning loss. With the help of dedicated artists and academic teachers, children who regularly attended the Academy not only avoided summer learning loss in reading and math, but in many cases made significant gains over their national peers in standardized testing. The findings showed potentially groundbreaking progress in tackling summer learning loss, a chronic challenge facing public schools.
That sense of pride was especially felt among the attendees who, either through corporate or private donorship, provided funding to bridge the gap between the City School system's budget and the actual cost of the Academy. I had been fortunate enough to observe one Summer Arts & Learning Academy over the summer and was delighted by how many guests shared their own stories of Academy site visits. And on this evening, we had the pleasure of experiencing the Academy not just as observers, but from the perspective of students.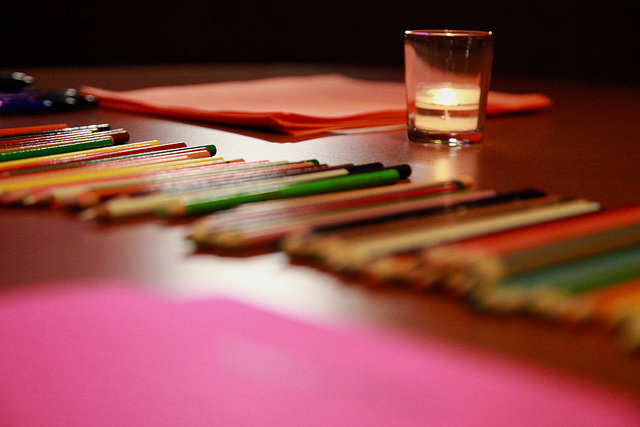 We were divided into groups before departing on our journey to experience learning with Young Audiences. At three arts-integrated learning stations set up throughout the school, artist-teacher partners invited attendees to step into the shoes of students and learn academic content through the use of various art forms. Of course, since it was an art crawl for adults, there were cocktails to enjoy as well!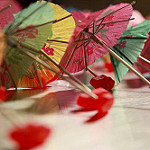 One Fish, Two Fish, Red Fish, Blue Fish
Lemonade, vodka, and Blue Curaçao garnished with a Swedish fish
Concocted by Board Chairman and Sunburst Society Member Randy Osteen and Stephanie Felix
We took our seats in the library where paper, markers, glue sticks and googly eyes had been set out on tables. Fiber artist Kathrine Dilworth and her teacher-partner, Jaime Clough, explained they had worked with first graders in the Summer Arts & Learning Academy to reinforce math skills.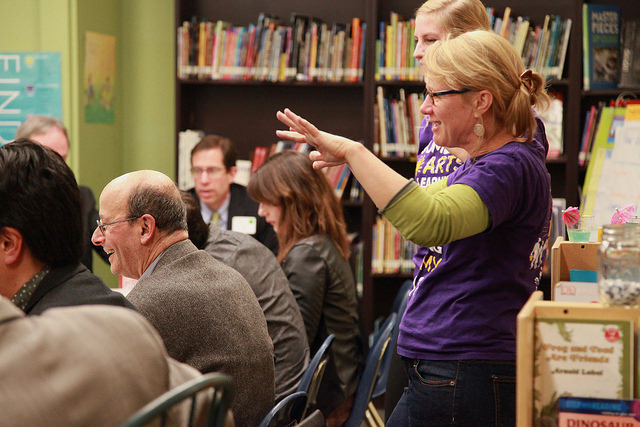 We were instructed to draw a monster, name it, and then partner with someone to create a mathematical word problem, as this is a difficult skill for six-year-olds.  So after Pink Plush (my furry pink monster) was completed, the gentleman across the table handed me his monster, Curley, and I wrote the following, "If you subtract Curley's eyes (3) from Pink Plush's (4), you are left with one eye."  The teacher smiled and encouraged me with a cheery, "Perfect!" I can picture her having done that many times this summer.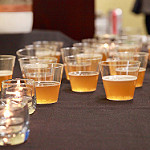 S.T.E.A.M.
Belgian-style amber ale and Grand Marnier
Concocted by Board Secretary and Sunburst Society Member Tea and Kevin Carnell
You've heard of STEM, haven't you – Science, Technology, Engineering, and Math?  Well, when you add the Arts, you get STEAM!  In the music room, after grabbing our next cocktail, we met percussionist Jason Armstrong Baker who taught us the basics of beatboxing.  After demonstrating how to get Siri, Apple's virtual assistant, to beatbox for you – one incredulous person asked, "Seriously?" to which another wit deadpanned, "No, Siri!" (you gotta love this crowd) – we went through a couple of patterns to master the skill.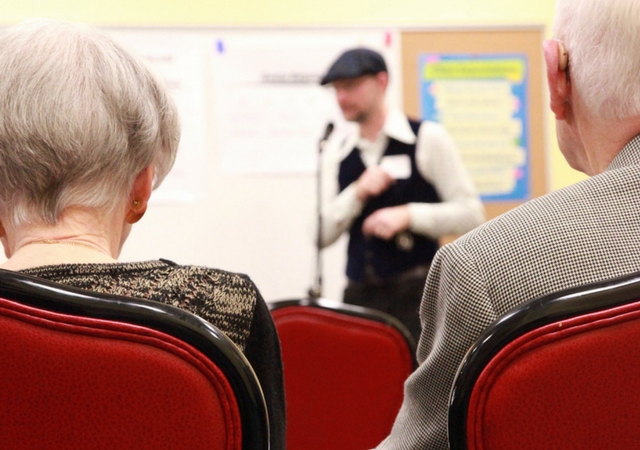 Convinced we were ready (really?), he turned the floor over to classroom teacher Shana Smith who had assisted third graders with their multiplication tables.  After picking a card (the 5 of hearts), which was our factor (in this case, rhythm size), and after a roll of the die (3), which determined our group size (in this case, the number of times the rhythm was repeated), we had our multiplication problem, 5 x 3.  Thus prepared, we broke into a stuttering chorus of BttKt, BttKt, BttKt – our answer, 15!
Poetic License
Dark Rum, lime, bitters, mint, and a splash of Prosecco
Concocted byVice Chairman of the Board and Sunburst Society Member Alan Hoff and Trisha Frick
Moving back into the room in which we had begun the evening, we grabbed our cocktail and gathered around tables as Femi the DriFish, a slam poet, and his teacher-partner, Erin Inouye, explained how they used the book Seedfolks as a basis for their lessons.
Using the example of "Through My Window," we were asked to write our own poems to illustrate what we see through our window. Just as the pair had done with the fourth and fifth graders they led this summer, they offered several ways to accomplish this. A green sheet provided partial sentences with blanks left for the author to fill (think Mad Libs). Some participants were handed blank pink sheets of paper on which to pen a poem from scratch (a few brave souls chose this). For those feeling intimidated by the written word, colored markers and a blank white sheet were provided on which we could draw our window scenes.
After completing our poems, we were invited into a circle to share them. And folks from each group (pink, green and white) did so. Particularly sweet was a gentleman who drew his poem, explaining that the trees were still green, not because they hadn't changed colors yet, but because he left for work before the sun rose and got home after it set.  So the last time he saw his trees, they were still leafy and green – a detail he might have felt hesitant to explain in writing, but that came flowing from him through his artwork!
At the end of the evening the groups reunited for a few more snacks and conversation. And what struck me as I talked with these people was their shared passion for both the arts and education. One woman, Sharon Button, had actually been the Executive Director of a Young Audiences affiliate in Buffalo, NY in the 1970s. At the time she was a workforce of only one, but toiled tirelessly to secure funding for arts-integrated programs long before the term was in fashion.
Another gentleman who had worked with Young Audiences affiliates in other states had this to say, "Young Audiences in Maryland is one of the most highly respected groups, both in this city and among its peers."
I can believe it.  The energy, passion, creativity, imagination, and sheer fun that Young Audiences exhibits makes me very proud to be associated with it. I have been fortunate to meet teachers and artists who blend academic subjects and art to reach school children. And I have been doubly blessed by being able to contribute monetarily to this amazing organization as a Sunburst Society member.
If you believe, as Young Audiences does, that the arts transform lives, and that every student should have the opportunity to imagine, create, and realize their full potential through the arts, then I urge you to join us in supporting this amazing organization. And then next year, join us at the Art Crawl and discover the magic that happens when arts, education, and handcrafted cocktails are combined.
Find more photos from Young Audiences' 2nd annual Art Crawl can be found on our Flickr page. 
Categorized:

News

Tagged:

art crawl, arts integration, arts-in-education, Baltimore City, Baltimore City Public Schools, creative learning, Femi the Drifish, Jason Baker, Katherine Dilworth, Maryland, Music, STEAM, Summer Arts Academy, Summer Arts and Learning Academy, summer learning, summer learning loss, summer learning slide, teaching artists
YA roster artist Ryan Diehl and the Global Beat Connection's music assembly connects students' love of modern music to its rhythmic roots, revealing its history. Their highly interactive assembly invites students to explore a diverse array of cultures from locations in the U.S., Brazil, the Caribbean, and Africa.
Ryan is a professional singer and renowned drummer who has recorded and toured internationally with numerous artists including jazz legend Ethel Ennis. Using his drum kit, Ryan performs examples of jazz-inspired world rhythms like hip-hop, samba, reggae, and soca, to help students hear the connections between geographic locations and subtle changes in beat formation. Tracing the lineage of the rhythms from today's popular music is akin to tracing the branches of a family tree. Understanding and appreciating the musical evolution of jazz helps students connect to its history, to another culture, and to a different generation.
Ryan Diehl and the Global Beat Connection's assembly is a time-traveling journey around the world initiated through today's popular music. Students may be surprised to learn their favorite music's influences, creating an opportunity to appreciate a teacher's musical knowledge and experience. "A student will come up to me at the end of the assembly, usually on their way out, and tell me that they recognized a song or two from their parents' playlist," Ryan said. "They enjoy the modern take on the standard tunes!" This is a program that can spark an intergenerational conversation at home or at school and help kids relate to the adults in their life. Music does that. When adults and children can relate to one another, ears and minds open.
Ryan Diehl and the Global Beat Connection introduces students to music and rhythms from various world cultures. Learn how you can bring their residency, The Global Beat Connection, into your school today.
Categorized:

News

Tagged:

art, arts integration, assemblies, assembly, drumming, Hip Hop, International Drum Month, Jazz, Maryland, Maryland Public Schools, Music, reggae, Ryan Diehl, samba, soca