Bloomberg Arts Internship
Bloomberg Arts Internship
Through the Bloomberg Arts Internship program, students gain familiarity and comfort with workplace etiquette, improve verbal and written communication skills, explore cultural assets in our city, develop critical life and work skills, and prepare to apply and transition into college. In addition, the program aims to encourage a more equitable and diverse range of staff and audiences among cultural institutions, while instilling in the students an understanding and appreciation of the important civic contributions of arts and culture.
Who can apply to take part in this program?
Rising high school seniors from Baltimore City Public Schools
(35 students will be selected to participate)
Baltimore-based arts and cultural institutions
The program will challenge and inspire students and build strong career skills while providing:
meaningful work experience and special projects in arts administration through a placement at an arts/cultural institution
behind-the-scenes tours and presentations at arts organizations
the chance to see/hear/talk about works of art in various arts disciplines, including visual art, music, theatre, dance, design, film/video, technology
guidance and support with college applications
Applications for the 2019 Bloomberg Arts Internship program are now closed. Check back in Spring 2020 for the next opportunity to apply.
NEW in 2019: BAI Youth Ambassadors (2018 alumni) will be delivering Information Sessions at local high schools in Baltimore City. Look for these at your own high school!
2019 Arts + Culture Partners
Written by Stacie Sanders Evans, President and CEO of Young Audiences/Arts for Learning Belonging. That's the word that has been…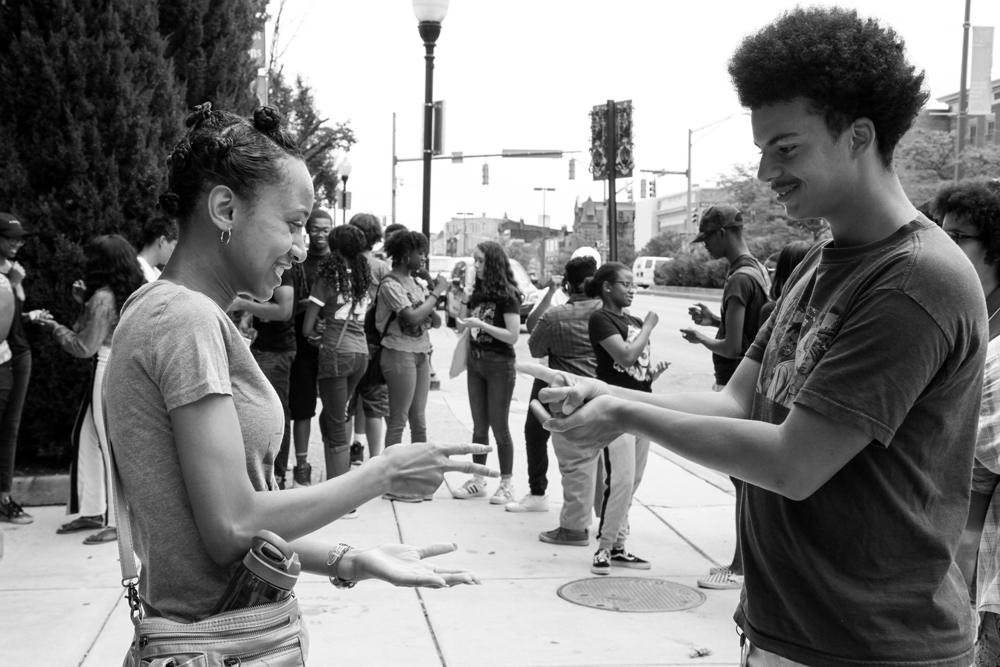 Written by Barbara Krebs, Young Audiences volunteer and Sunburst Society member Classes may be just about to wrap up, but…
This summer, rising high school seniors in Baltimore City Public Schools will have the opportunity to work and learn in one…
Subscribe to our Newsletter