In 2016, Baltimore Gas and Electric Company (BGE) celebrated its 200th anniversary as the nation's first gas utility in the country. With such deep roots in Maryland, BGE invests in organizations that support education, the environment, arts and culture, and community…
Written by Barbara Krebs, Young Audiences volunteer and Sunburst Society member Seedfolks. Bizz Buzz. These are just a couple of the new things I learned about when I visited the Summer Arts and Learning Academy at Thomas Jefferson Elementary/Middle…
On this month's smARTbeats segment, Young At Heart host Lisa Mathews sits down with jazz vocalist, songwriter, and YA teaching artist Renée Georges. You'll hear about the artist's experience as a Raelette traveling the globe with Ray Charles and His Orchestra, as…
smARTbeats returns to WTMD this Saturday, July 8, during the weekly children's music program Young At Heart. On this month's smARTbeats segment, Young At Heart host Lisa Mathews sits down for a chat with Bomani. A seasoned performer, teaching artist, Director of Poetry Events…
Co-authored by Barbara Krebs, a Young Audiences volunteer and Sunburst Society member. We grow up in the United States hearing that we get what we pay for. Such is the case with investments in the greater good. That's one of the many…
Written by Barbara Krebs, a Young Audiences volunteer and Sunburst Society member With all the talk of entirely eliminating funding for organizations such as the National Endowment for the Arts (NEA) from the federal budget, a recent Washington Post Magazine article…
smARTbeats returns to WTMD this Saturday, June 10, during the weekly children's music program Young At Heart.
We all know that artists can change the world. The Summer Arts & Learning Academy is proof of that. The Teaching Artist Institute (TAI) helps give artists the tools they need to do it. "Participating in TAI allowed me to look past what was…
Written by Barbara Krebs, a Young Audiences volunteer and Sunburst Society member. Colorful sticky notes adorned the walls of the classroom. Like before-and-after photos of an amazing remodel, the notes told the story of how a group of Head Start teachers…
The Bloomberg Arts Internship program is coming to Baltimore this summer, placing 25 Baltimore City rising seniors in paid internships at 14 local arts and cultural institutions. Students will participate in a rigorous six-week program, providing crucial college and career…
Step into a FutureMakers workshop, and you are immediately met with bright colors, texture, and sound! The room is a symphony of whirring and spinning, and you can almost hear the busy minds buzzing. This is exactly the scene in the art room…
We are reminded every day of the irreplaceable support we receive from those who share in our mission to transform the lives and education of Maryland students through arts experiences. From teachers and teaching artists to principals, parents, and donors,…
We are thrilled to announce a new partnership with WTMD to feature YA teaching artists on their new radio show Young At Heart, airing Saturday mornings!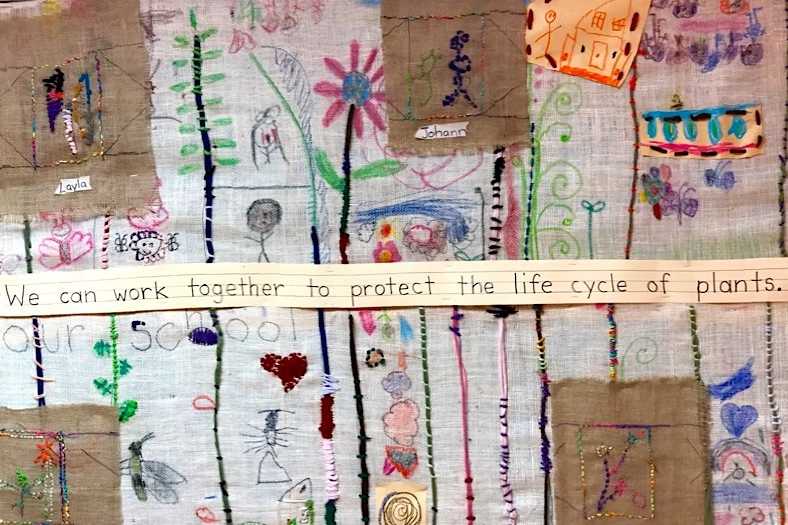 Children in Prince George's County Public Schools know how to celebrate Earth Day! Through Growing Up Green, a PGCPS arts integration initiative, children in kindergarten classrooms learn environmental stewardship by experiencing nature first-hand, marveling in the wonders of our natural…
Before there is art, there is planning- lots of planning. This is something that 7th graders at the Baltimore Design School know all too well. Without it, the mural that these students created under the guidance of YA roster artist…
Teaching artists are expertly trained to deliver and coordinate unique, age-appropriate, and high-quality lessons alongside classroom teachers at the Teaching Artist Institute (TAI). The program is a partnership between Young Audiences, the Arts Education in Maryland Schools Alliance (AEMS), and…
Unique and innovative arts-based strategies are captivating young audiences in Maryland classrooms. At Margaret Brent Elementary/Middle School in Baltimore City, the very youngest students are excited to connect to literature with actress and master teaching artist Katherine Lyons through movement…
Young Audiences of Maryland and the Greater Baltimore Cultural Alliance are searching for 25 rising Baltimore City public high school seniors for a six-week paid summer internship! In 2012, Bloomberg Philanthropies created the Bloomberg Arts Internship program in New York…
Written by Tea Carnell, an active Young Audiences board member, Chair of 50,000 Kids Committee, and member of the Literature to Life Fundraising Committee. Last fall, I was lucky enough to see Literature to Life's staged presentation of Sue…
Young Audiences teaching artist Ssuuna, a dancer, musician, and storyteller from Uganda, brought his incredible stage presence to Dr. Henry A. Wise, Jr. High School recently. There, he taught over 100 high school students African dance and drumming using the…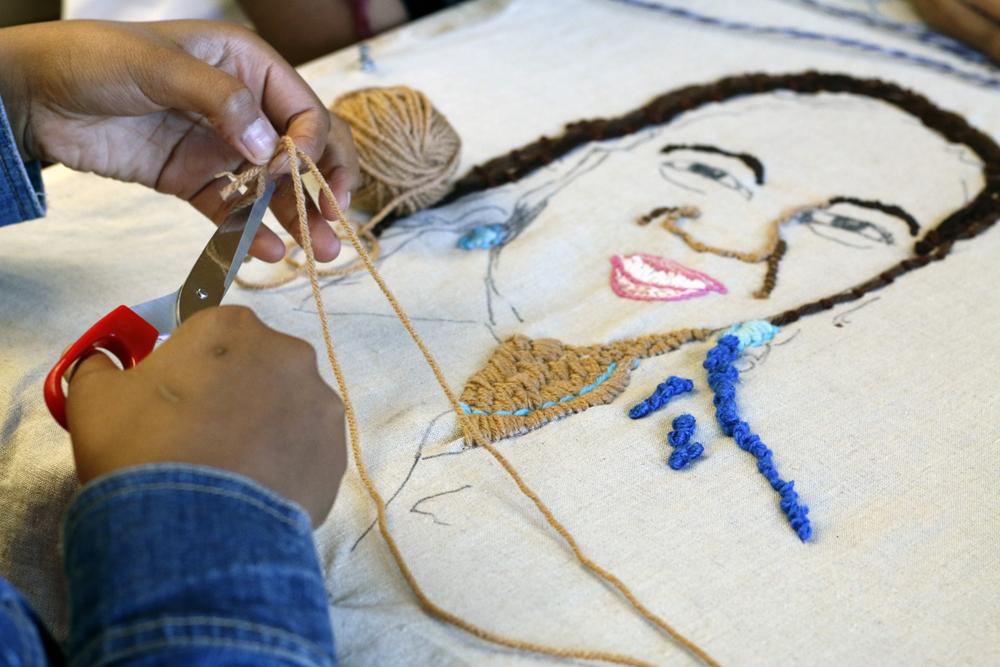 At the oldest public all-girls high school in the United States, students recently had the opportunity to work with fiber artist Pam Negrin to stitch the likenesses of important, black, female scientists onto one collaborative work of art. Along with…
With Black History Month upon us, we celebrate the contributions, activism, culture, and experience of African Americans. Many of our artists at Young Audiences have designed performances and assemblies to connect students with African American history and develop an in-depth…
Baltimore students in Young Audiences Summer & Learning Arts Academy Outperform Peers Baltimore City Public Schools students who participated in a new arts-related summer academic program from Young Audiences avoided summer learning loss and, in many cases, gained ground on…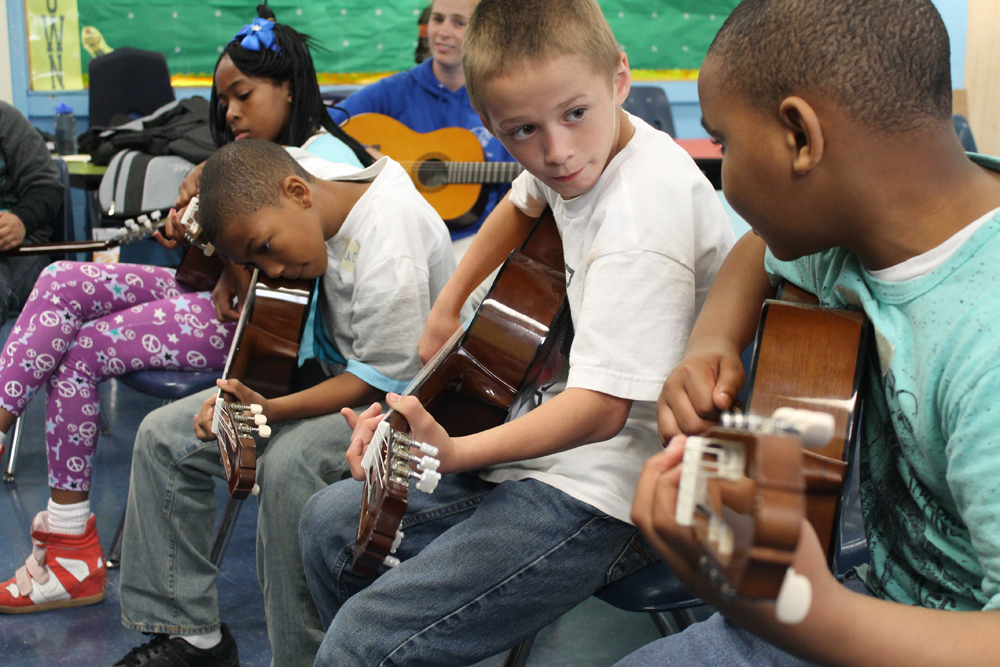 Arts integration is a valuable tool for reaching multiple learning styles across the curriculum and is linked to enhanced academic outcomes…
On an early Saturday morning this past fall, Drew Anderson, a hip hop artist, slam poet, screenwriter, producer and veteran school…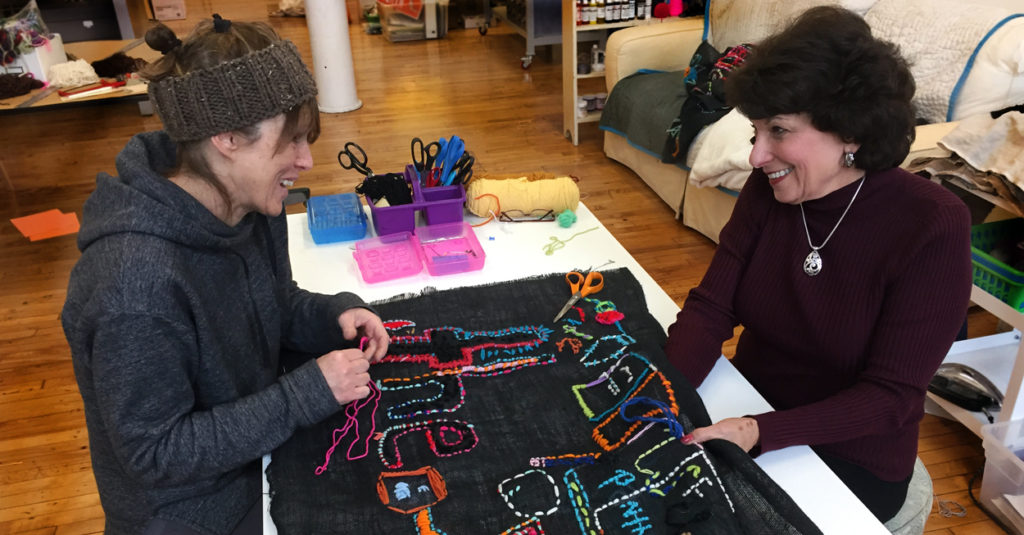 By Barbara Kesler, an active Young Audiences board member and volunteer and a retired Baltimore
One thing that people consistently say that they love about being a part of Young Audiences is that we welcome different perspectives and opinions.
107 Maryland Schools Partnered with Young Audiences to obtain funding…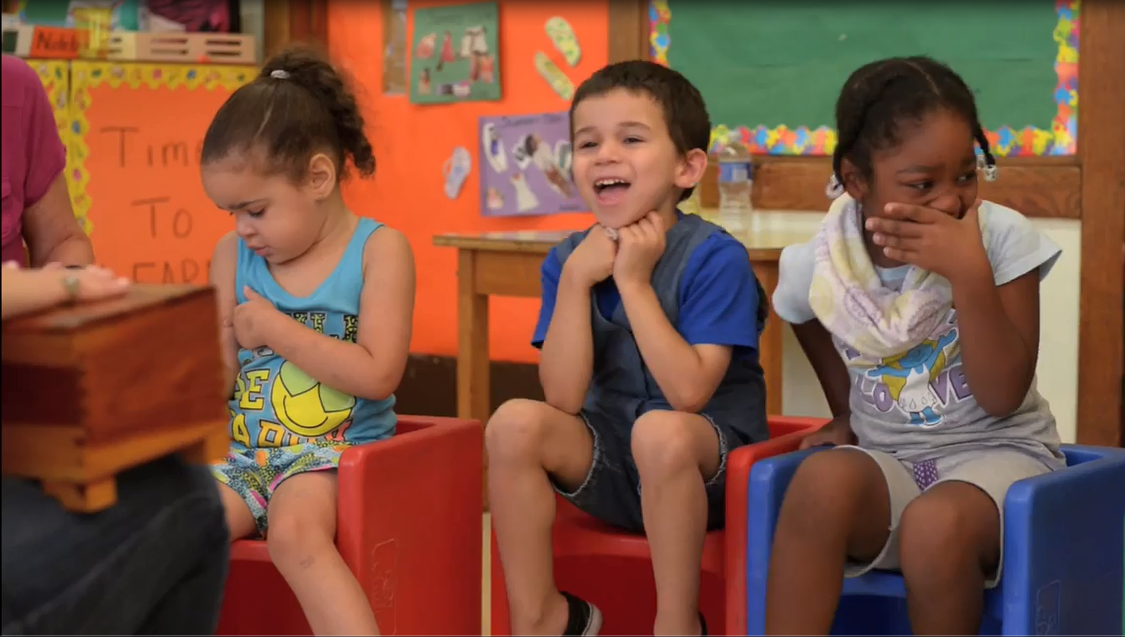 YA is joining the Wolf Trap Institute to present Beautiful Surprises…