Before there is art, there is planning- lots of planning. This is something that 7th graders at the Baltimore Design School know all too well. Without it, the mural that these students created under the guidance of YA roster artist…
Teaching artists are expertly trained to deliver and coordinate unique, age-appropriate, and high-quality lessons alongside classroom teachers at the Teaching Artist Institute (TAI). The program is a partnership between Young Audiences, the Arts Education in Maryland Schools Alliance (AEMS), and…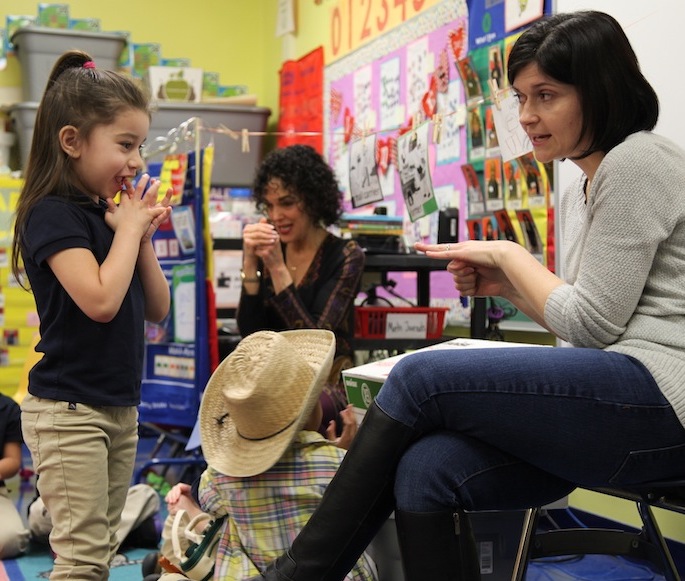 Unique and innovative arts-based strategies are captivating young audiences in Maryland classrooms. At Margaret Brent Elementary/Middle School in Baltimore City, the very youngest students are excited to connect to literature with actress and master teaching artist Katherine Lyons through movement…
Young Audiences of Maryland and the Greater Baltimore Cultural Alliance are searching for 25 rising Baltimore City public high school seniors for a six-week paid summer internship! In 2012, Bloomberg Philanthropies created the Bloomberg Arts Internship program in New York…
Written by Tea Carnell, an active Young Audiences board member, Chair of 50,000 Kids Committee, and member of the Literature to Life Fundraising Committee. Last fall, I was lucky enough to see Literature to Life's staged presentation of Sue…
Young Audiences teaching artist Ssuuna, a dancer, musician, and storyteller from Uganda, brought his incredible stage presence to Dr. Henry A. Wise, Jr. High School recently. There, he taught over 100 high school students African dance and drumming using the…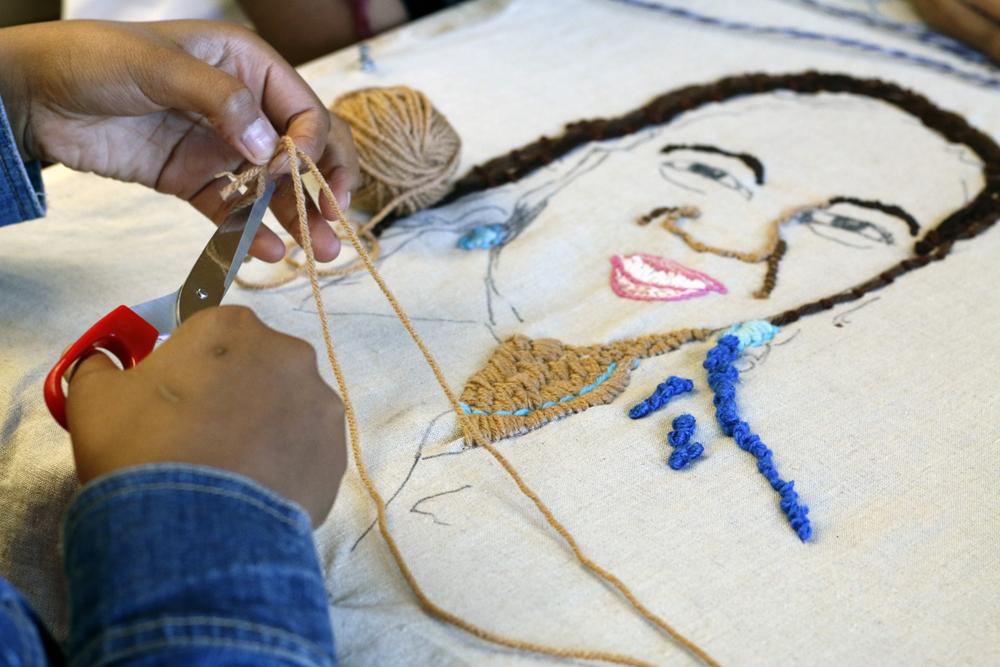 At the oldest public all-girls high school in the United States, students recently had the opportunity to work with fiber artist Pam Negrin to stitch the likenesses of important, black, female scientists onto one collaborative work of art. Along with…
With Black History Month upon us, we celebrate the contributions, activism, culture, and experience of African Americans. Many of our artists at Young Audiences have designed performances and assemblies to connect students with African American history and develop an…
Baltimore students in Young Audiences Summer & Learning Arts Academy Outperform Peers Baltimore City Public Schools students who participated in a new arts-related summer academic program from Young Audiences avoided summer learning loss and, in many cases, gained ground on…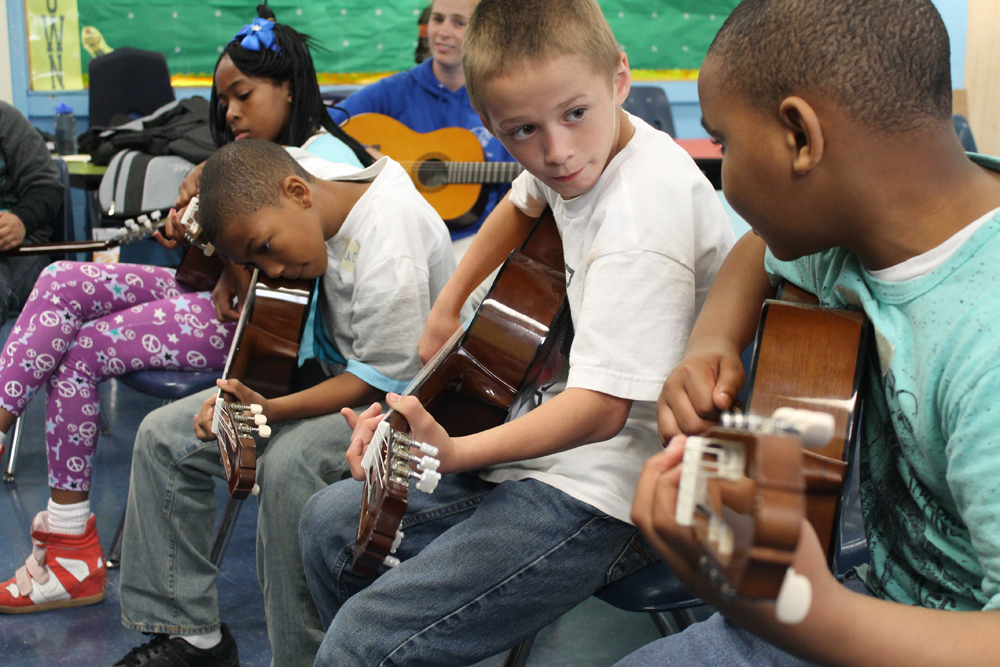 Arts integration is a valuable tool for reaching multiple learning styles across the curriculum and is linked to enhanced academic outcomes…
On an early Saturday morning this past fall, Drew Anderson, a hip hop artist, slam poet, screenwriter, producer and veteran school…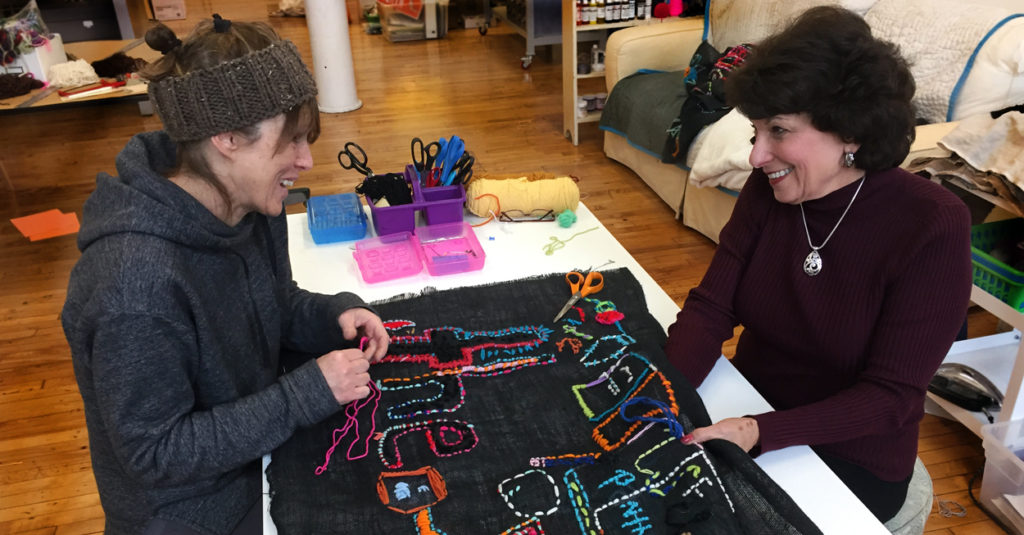 By Barbara Kesler, an active Young Audiences board member and volunteer and a retired Baltimore
One thing that people consistently say that they love about being a part of Young Audiences is that we welcome different perspectives and opinions.
107 Maryland Schools Partnered with Young Audiences to obtain funding…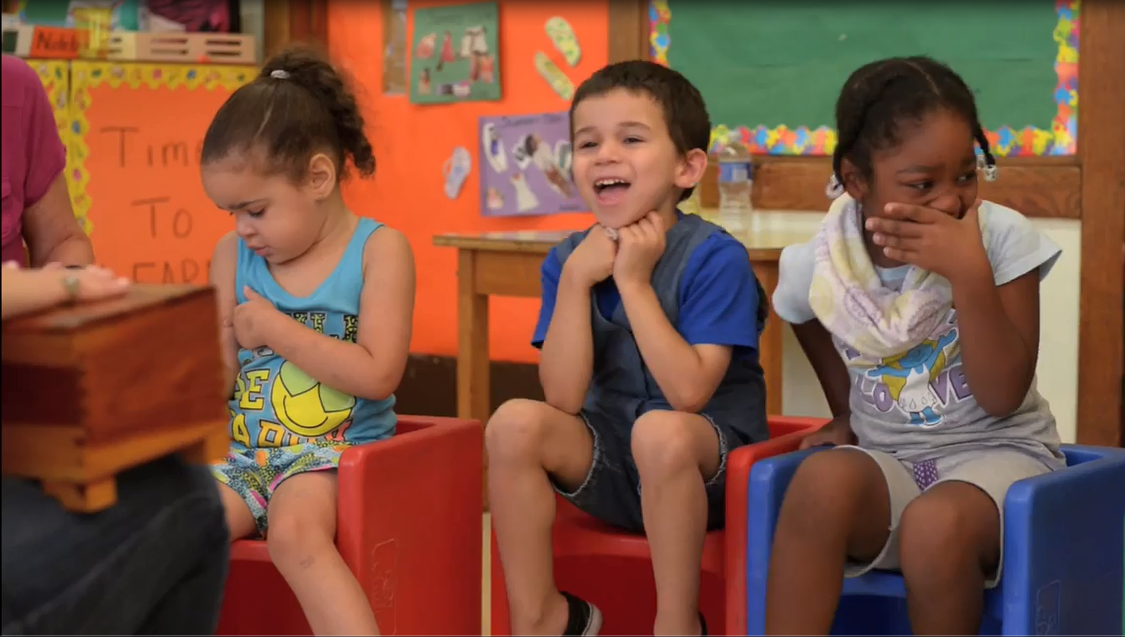 YA is joining the Wolf Trap Institute to present Beautiful Surprises…
A reflection from Valerie Branch, professional dancer, master teaching artist, and YA roster artist
We spoke with several parents to get their take on the Summer…
Singing, Reading & Writing Songs: an Interactive Assembly.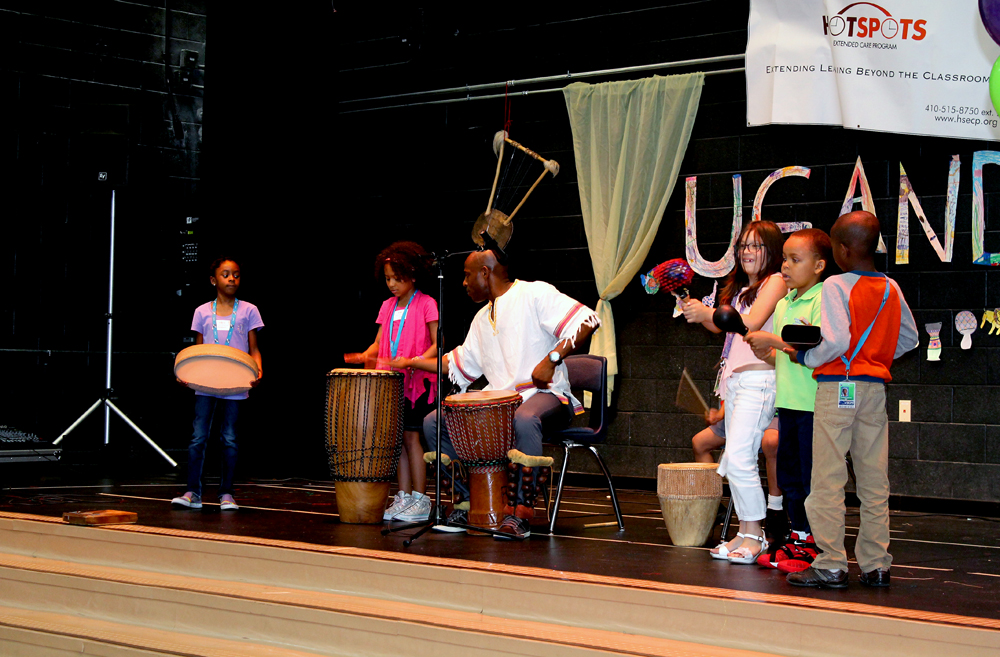 This past spring, Young Audiences partnered with Hot Spots to bring Ugandan culture into the hands and hearts of the entire student body…
Over 80 kindergarteners had the opportunity to literally get their hands dirty in hands-on learning while understanding…
A post from Young Audiences Executive Director, Stacie Sanders Evans | Today, we visited one of our Summer Arts…
This morning, we kicked off our expanded Summer Arts and Learning Academy – a free, five week program immersing 900 City students in a variety of art forms…
The Nancy Peery Marriott Foundation, Inc. was established with the mission to help support organizations to increase arts, music, and culture in the community, as well as education and human services. For thirteen years, the Foundation has impacted the Southern…
"Arts Every Day; Not Just Tuesday." What a novel idea, right? That statement was made on May 25th, when we convened 8-12-year-old students from Belle Grove Elementary and Brooklyn Park Middle School, at the Chesapeake Arts Center for a conversation…
Principals have TIGHT budgets. We strive to make our arts experiences as inexpensive as possible so we can bring them to as many schools and children as we can. And thanks to generous support from donors, Baltimore City Public Schools…
Since 1950, Young Audiences of Maryland (YA) has significantly expanded the availability of educational and culturally diverse art programs for Baltimore City youth…
The lineup for our 10th annual Taste the Arts Fundraising Gala is set! We've put together another fantastic evening featuring award-winning artists and top culinary talent in Baltimore.