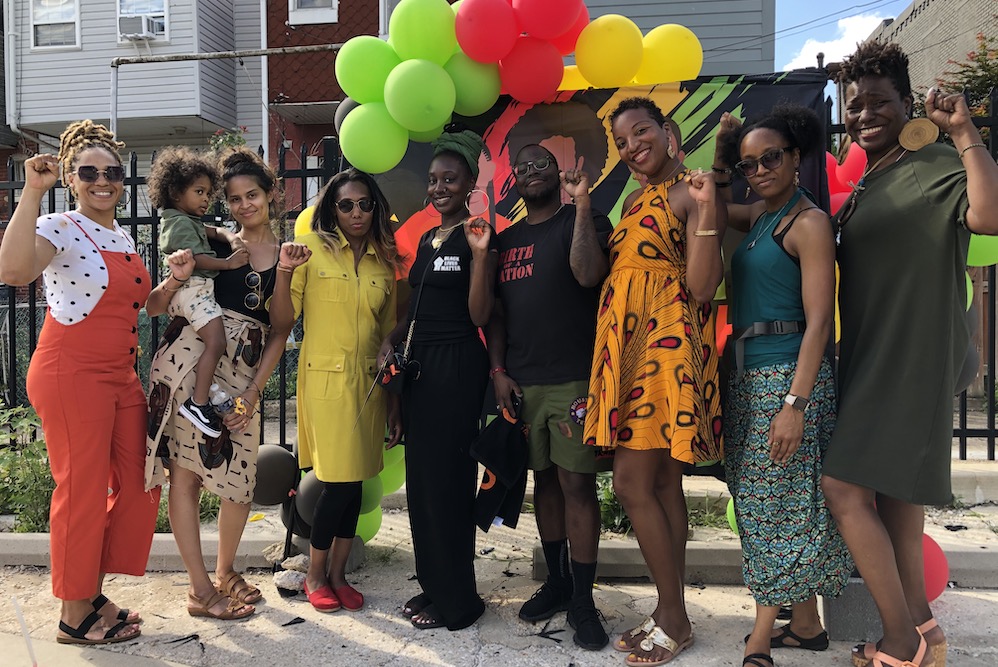 Young Audiences' mission is to transform the lives and education of young people through the arts. To do this, we must understand, appreciate, and celebrate our students – and each other. Last month, our staff and board came together to…
"Do you know what a stage manager is? You might be a stage manager." CJ Philip would know. The award-winning choreographer and artistic director of Dance and Bmore has spent more than enough time on, in front of, and behind…
These arts-integrated learning programs will engage thousands of City Schools students in person at no cost to families BALTIMORE – Engaging, joyful, arts-integrated learning is back and in person this summer for thousands of Baltimore City Public School students, with…
Passion, coupled with creativity, hope, and determination, leads to growth… growth of students, of artists and educators, of entire communities, and yes—of organizations! With immense excitement, we are thrilled to announce that leadership at Young Audiences of Maryland is growing!…
If you live in Baltimore, you already know: our city's incredible arts and cultural organizations bring joy, curiosity, and beauty to the area. They enrich life, inspire ideas – and directly support residents. A perfect example: The Bloomberg Arts Internship…
It's been crystal clear over her 16 years of leading Young Audiences of Maryland, Stacie Sanders Evans rocks! An incredible leader, supporter, mentor, and motivator, Stacie leads us to do more, reach higher, and support more students, families, artists, and…
The scene: A Station North community centered around the arts, where Baltimoreans explore, dance, laugh, and learn. The site: Odell's, the historic nightclub on North Avenue, which brought Baltimoreans together time and time again to share in the joy of…
BALTIMORE – Young Audiences of Maryland has been awarded a $50,000 grant from the National Endowment for the Arts (NEA) to support its Principal Fellowship program – a year-long initiative guiding 10 Baltimore City Public School principals in integrating the…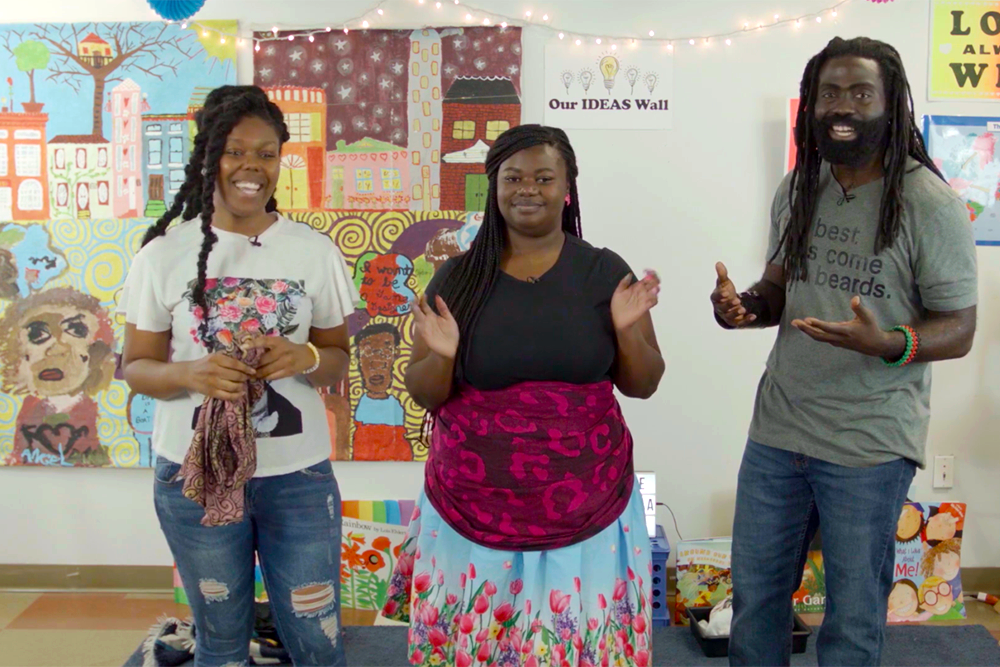 When schools closed last spring, we knew it was time to improvise. Even (or especially!) at home, students need high-quality learning experiences and creative engagement to ensure they continue growing. Closed classrooms presented a significant challenge for artists to collaborate…
Pure and simple, our teaching artists are the engine for the inspired learning Young Audiences brings to the classroom and to students. They drive the creativity. They are the inspiration that excites and motivates students. And they give selflessly. Now…
Dear Friends, I am struggling with the events of yesterday. Like so many, I feel anger, shame, sadness, and confusion. But I also know I will never truly understand what Black and brown people must be going through as these…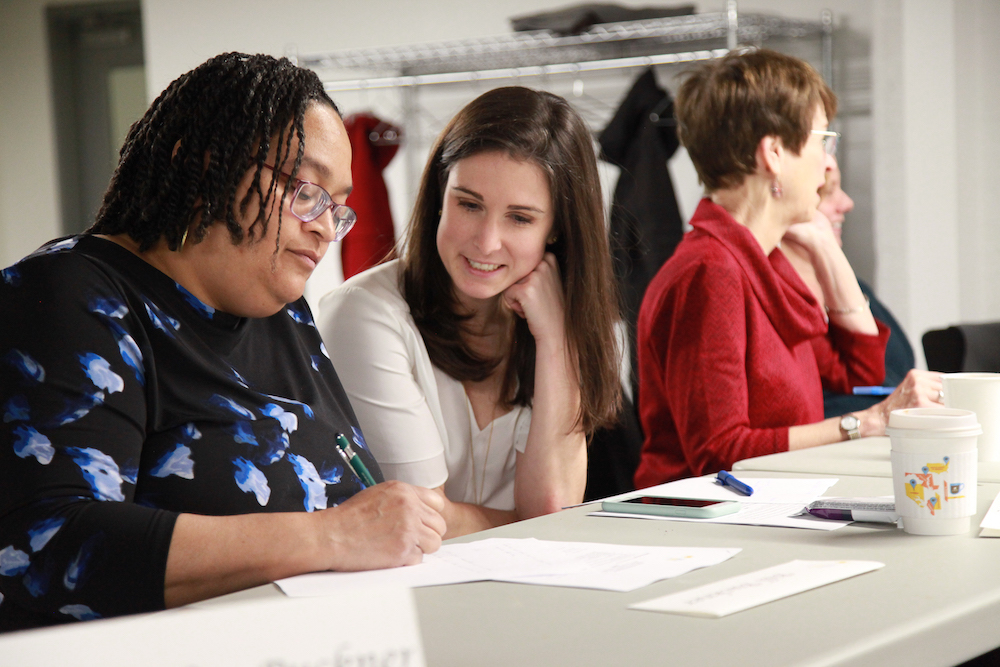 If you are part of any nonprofit, what kinds of things come to mind that a board member might ask you to bring to a meeting? Is it a budget? The latest donor report?  This is why I love the…
Providing students with engaging, meaningful, arts-infused learning experiences is a team effort—and we're incredibly excited to announce that ours is growing! We're pleased to welcome Jessica Smith Hebron to the Young Audiences team as our new Chief Program Officer! Jessica's…
Written by Stacie Sanders Evans, President and CEO of Young Audiences/Arts for Learning In November, the Director of Arts Administrators of Color, Quanice Floyd, penned an op-ed with the title The Failure of Arts Organizations to Move Toward Racial Equity…
Written by Stacie Sanders Evans, President and CEO of Young Audiences/Arts for Learning The arts shape who we are. When we're exposed to an art form–when we're diving in and really experiencing it–we're seeing life through a different lens. This…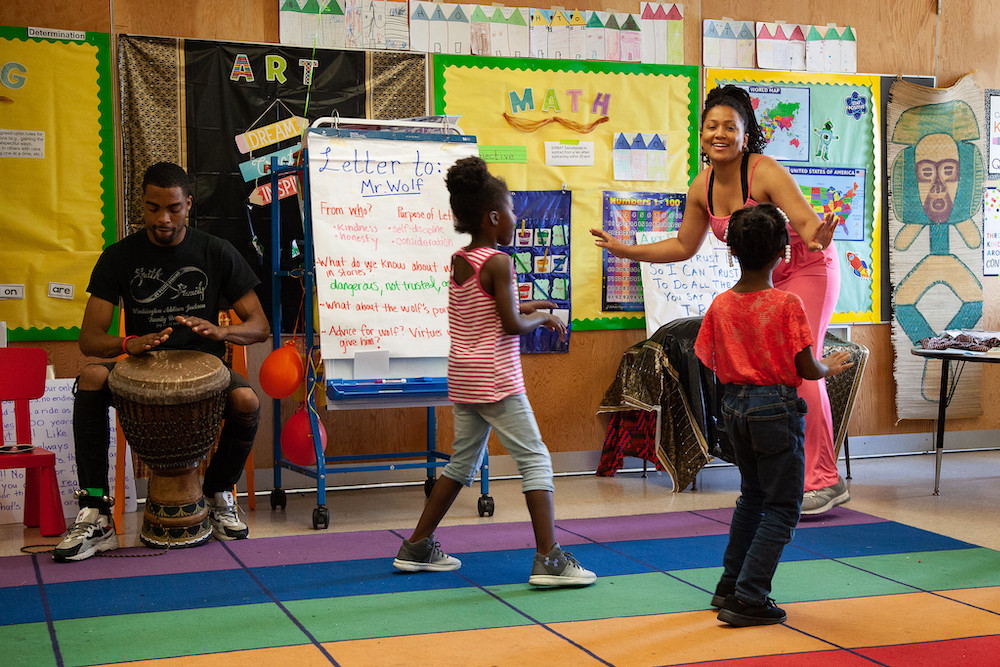 BALTIMORE – Young Audiences of Maryland, the Baltimore-based nonprofit delivering arts-integrated learning experiences to Maryland students and educators, has won the National Summer Learning Association's 2020 New York Life Foundation Excellence in Summer Learning Award for its Summer Arts &…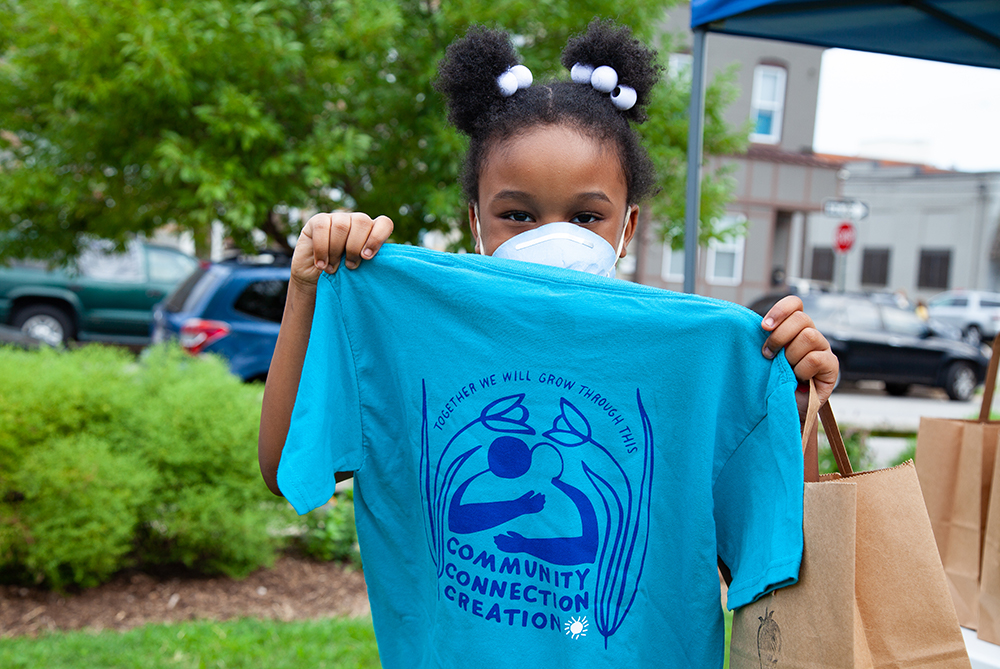 By now, Maryland students will have started their new school year. We know they have been missed terribly by their teachers and by their friends. And while they might not be reuniting in the ways that they had hoped, we…
Reimagining and delivering an intense and multifaceted program for rising high school seniors in the midst of a pandemic is a worthwhile challenge.
In her previous life, Ms. Buls, the lead science teacher at Cross Country EMS, worked as a photographer. So the thought of getting cameras into her students' hands was irresistible—it had to happen!
Artists shape culture. Artists help us to see, understand, and express injustice. And, if we want to build a world that is just—we as a society need to be able to imagine that world. The arts are critical to that.
Did you catch Arts & Learning Kids! on Channel 77 this weekend? Young Audiences created this cool educational TV show in partnership with City Schools to reinforce what our students are learning remotely through interactive arts-integrated lessons! Each episode is…
Arts Integration Episodes Will Air Weekly Through Partnership with Baltimore City Public Schools BALTIMORE – Young Audiences of Maryland, the Baltimore-based nonprofit delivering arts-integrated learning to Maryland students, is partnering with Baltimore City Public Schools to produce Arts & Learning…
Dear Friends, What if we invested in artists at this time to dream up new ways to teach and reach children? One of the things I admire about artists is their ability to envision and create without constraint. They…
Dear Friends, Young Audiences continues to monitor the news around COVID-19 and is actively following the directions of the Maryland Department of Health, Governor Larry Hogan, State Superintendent of Schools Dr. Karen Salmon, the Maryland State Department of Education, and…
Arts-integrated program for City Schools students expanding to nine sites in 2020 after program successfully reduced summer learning loss in math BALTIMORE – Young Audiences' Summer Arts & Learning Academy–the free, five-week arts integration program for Baltimore City Public School…
We know that students who have regular access to arts opportunities outperform their peers in virtually every measure. And thanks to generous donors, Young Audiences' artists and programs are available to high-need Baltimore City Public Schools at up to 80%…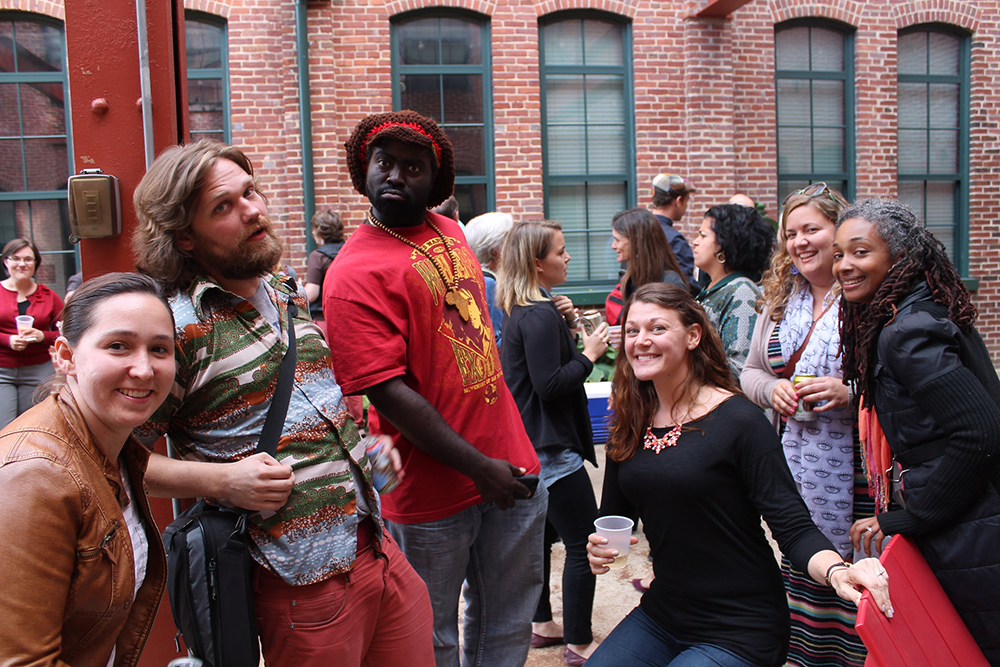 Our staff at Young Audiences do not just come to work. We come to support a mission: to transform the lives and education of our youth through the arts by connecting educators, professional artists, and communities. And we come with…
Our artists know how to use their art form to draw kids into the work, to get students to challenge and surprise themselves and proudly show off their achievements. They see how arts integration engages and motivates even the most reluctant…
Alice's year at Summer Arts & Learning Academy (SALA) meant so much to her. The program helped bring clarity to math concepts my daughter was struggling with through an art form she loves, she felt confident, and she felt like…
I have been a volunteer for Young Audiences for seven years now, ever since discovering them when Colette was in 10th grade, and was asked to speak at their Impact Breakfast. I learned then how much YA had already impacted…