"It is this passion for arts and arts integration and the desire to reach all children that drives each one of us at Young Audiences, but we wouldn't be able to do the work we do, and we wouldn't be able to reach the children we reach, without the unwavering support of our board members."
—Stacie Sanders Evans, President + CEO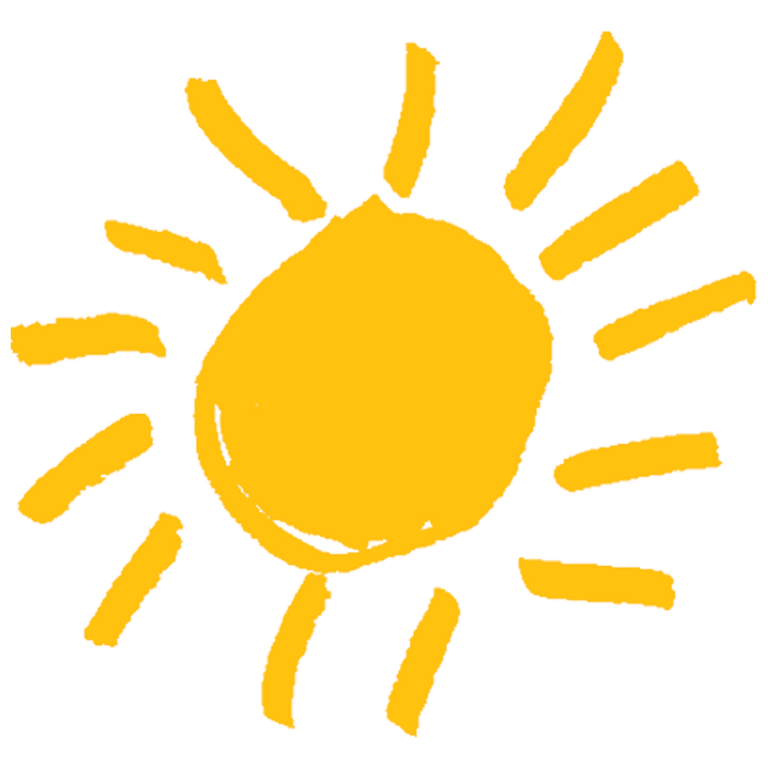 Chairman
RANDY OSTEEN
General Counsel, Hull Street Energy, LLC
Committees: Executive, Risk Management
"I have had a passion for the arts my entire life and I am a firm believer that every child should have the opportunity to experience the arts throughout their education. My daughter is a young student and I have witnessed firsthand just how important having exposure to the arts can be to a young child. I am looking forward to helping Young Audiences continue to work toward achieving our mission of bringing the arts to as many children as possible. I continue to be amazed by the vitality and energy that management and other board members bring to their work with Young Audiences and I hope to be able to contribute to such a wonderful organization."
Vice Chairman


ALAN HOFF
Managing Partner, Sellman Hoff, LLC
Committees: Executive, Bridging the Inspiration Gap
"I am excited to join Young Audiences' board because it attracts passionate people who want to make a difference and who want to bring artistic, emotional, and intellectual growth to the children of our community."
Secretary
TEA CARNELL
Senior Assistant Attorney General - Office of the Attorney General, Maryland Technology Development Corporation
Committees: Executive, Major Gifts, Bridging the Inspiration Gap
"I am investing myself in organizations, such as Young Audiences, that attend to the needs of children. I believe that the arts can both anchor a child and encourage her wings to spread. Supporting Young Audiences is a privilege."
Treasurer
SARAH MAHER
Tax Manager, Ellin & Tucker
Committees: Executive, Finance

"I have always been an "audience" of the arts and find it time well spent for what I take from the experience. I think this organization is doing a great thing by introducing and engaging young children in the arts, and allowing them to find another avenue for learning."
SHEELAGH M. ALLSTON
Senior Real Estate Counsel, Wexford Science + Technology
Committees: Executive, Risk Management
"I am excited about the work of Young Audiences. I believe in the importance of the arts in education and think every child should have opportunities to experience the arts. Young Audiences is working hard to make this a reality. I can appreciate that much has been accomplished by Young Audiences, yet much remains to be done. I want to help with the work of Young Audiences so that the organization can continue to grow and serve as many children as possible. Being a part of Young Audiences is important to me because music, visual, and performing arts played a prominent role in my childhood and education and I enjoy working with people who are full of creative energy and recognize the importance of arts programming in education."
BILL BUCKNER
Director, Organizational Development, Annie E. Casey Strategic Consulting Group
Committees: Executive, Board Development, Race Equity
"I have recently relocated to the Maryland area and have finally settled down. This is now becoming home. As such, I have an interest in investing some of my time and resources towards making this a better place to live and work. Serving through YAMD enables me to blends three of my interests; (1) helping children, (2) the arts, and (3) improving education. I have actively served children in several capacities dating back to college and this is central to my professional life at the Casey Foundation. Although I do not perform, I am a lover of the arts and have supported and been members of both large and small art companies and supported mainstream and lesser known local artists. Finally, improving life outcomes through education is my passion."
CANDICE BUCKNER
Interior Designer

"I have, over the last 19 years, devoted myself to many different projects and programs which touch children's lives. I am particularly interested in programs that introduce less fortunate children to new ideas that may serve as a spark for a brighter future for them. I was very excited to learn about YAMD because I could relate to the arts programs, because it was through the arts that I found my path from engineering to interior design. I want to help strengthen the work of YAMD - exposing more children to the arts, helping them to gain both a greater appreciation for the arts and find their true passion and calling."
ELIZABETH DRIGOTAS
Principal, Washington National Tax, Deloitte Tax LLP
Committee: 50,000 Kids
"I am committed to providing opportunities for kids to experience and participate in the arts. I am also excited by the efforts YA is making to expand into summer school programs."
BRETT FRAZIER
Chief Customer Officer, Ruffalo, Noel, Levitz
Committee: Corporate Engagement
"As a young person, I had the benefit of being exposed to many different extra-curricular activities that made me who I am today: band, speech & debate, choir, art. These "non-academic" endeavors were crucial to my personal and professional development, and make me who I am today as an adult, husband and business leader. Professionally, I have been working in the education space for more than 15 years now, having been in leadership roles at several different education companies. I have seen firsthand how the arts and extra-curricular activities have been virtually eliminated from many schools. I firmly believe that we are doing a disservice to children, families and society by eliminating options for children to express themselves and learn through exposure to – and integration of – the arts in our schools. I view this opportunity with YAMD as a great way for me to begin giving back to the community and to the institutions that I care so deeply about."
DENISE GALAMBOS
VP of Human Resources, BGE
Committee: Bridging the Inspiration Gap
"I love the mission and the cause!"
DR. NANCY KASS
Vice-Provost for Graduate Education, JHU Phoebe R. Berman Professor of Bioethics and Public Health & Deputy Director, Berman Institute of Bioethics
Committee: 50,000 Kids
"I love YAMD and have been involved peripherally for years. I cannot begin to express the importance of connecting young people to the arts. I think art is a way to communicate gently. It's not only what art brings to learning or development, it's a way to communicate gently in classrooms. Many classrooms are not what one might describe as gentle. I think art forces more gentleness…"
BARBARA KESLER
Retired Teacher
Committee: Major Gifts
"Having watched the impact of the arts during many years as a classroom teacher, I have seen the enthusiasm, connection, and discovery brought about by various creative and cultural art forms. It is imperative to reach every child, while employing multiple modalities of learning. Young Audiences brings a lively, inclusive education into schools in order to reach children who might not have yet found their passion. To be a part of this process brings a feeling of pride and empowerment to my life and helps me feel connected to improving the education of our future."
MITCH KREBS
Vice President – Portfolio Manager, First National Bank
Committee: Finance
"I believe that the best, if not only, answer to bring social justice for those living in underserved areas and on very limited means is through education. Integrating arts into that education – as YA demonstrates – is necessary to meet these needs, educate our youth, and prepare them for advanced education beyond high school. It's a cause that needs to expand."
CECIL MARTIN
Partner, McGuire Woods, LLP

"Having experienced the benefit of arts integration in my own education, I know first-hand how programs, such as Young Audiences', can enrich the lives of students and open new worlds by connecting with them in ways that rote learning simply cannot. As a father of three children, I recognize that there is a lot of competition for their time and attention. I am excited to be a part of an organization that works to make learning both more interesting and effective."
JULIE MEDALIS
Ideation and Marketing Research Consultant, Brain Pot Pie
Committee: 50,000 Kids
"I know the arts have the power to make kids smarter, less stressed, and more self-aware and self-confident (for example, my childhood efforts in music built confidence from performing, "brain wiring" from memorizing a piece, and math/logic skills from learning complex rhythms). I hate that our culture today strictly chases test scores, stats, and the 3 Rs, yet marginalizes multisensory/arts experiences that are proven to impact those very goals. YA is doing yeoman's work. We have enormous potential to become more known, used, and valued across the state. I'm eager to help."
DARREN MOSELEY
Business Development Specialist, C&S Jones Group, LLC
"I was an art student when I was younger. It helped me express myself in a way words could not. I still have love and admiration for art and would love to help other youth discover the gift of the arts."
BETSY NELSON
Philanthropy Consultant
"I believe that a good education is the pathway to opportunity for all. In Baltimore, attaining a good education is still not the reality for many of the city's children. Engaging kids (and teachers) through the arts appears to be one way to make strides in academic achievement. In the arena, YAMD is the best organization doing meaningful work."
SUZANNE B. OWENS
Supervisor Student Interns, Towson University
Committee: Arts Empowered Minds Advisory
"I believe that Young Audiences provides top quality artists with training in educational standards that can make a difference in the lives our young students. I am honored to be considered for membership on the Young Audiences of Maryland Board and hope that my experiences in arts integrations and arts-in-education can be of value to the group."
CATHERINE PIERRE
Director of Communications, Johns Hopkins University
"I've seen my own children transformed by the arts - both as creators and spectators. Not only do they enjoy it, but participating in the arts teaches them creativity, focus, problem-solving, and empathy. I believe deeply that all kids deserve the opportunity to engage in the arts, and I am very excited to support an organization that shares that belief and makes it happen."
KIATI PLOOKSAWASDI
Owner/VP Operations, First Sight Vision Care

"Young Audiences is an organization that I can connect with, where I see the value and positive impact they are making to the community through the arts. I have a passion for the arts and it is a great way to leverage my skills and experiences to help an organization grow while providing a source for me to get more involved in my passion. Young Audiences is also a great way for me to give back to the community through my involvement in a way that also inspires me to go beyond the normal day-to-day activities of everyday work."
GERREN G. PRICE
Director Of Public Space Operations, DowntownDC Business Improvement District
Committee: 50,000 Kids
"I have always been passionate about the arts and benefitted from effective art and music programs as a child. I believe that all children should have access to platforms to express their creativity and enhance their skills."
ERIC M. PRIPSTEIN
Partner, Hertzbach & Company, P.A.
Committees: Executive, Finance, Board Development
"I believe education is the solution to our problems in society. We all learn differently, so each child should have the opportunity to experience the arts. It may be what works for them. I choose to dedicate time to Young Audiences to support these beliefs and to help create an education system that challenges each child's mind and feeds their soul. Also, I enjoy being part of the Young Audiences community of board, staff, and artists. They are my friends."
THOMAS J. SESSA
Attorney, HERMAN, SESSA & DORSEY, LLC
Committees: Executive, Board Development
"I was fortunate to be introduced to the arts at a young age and it has resulted in a lifelong appreciations for the arts. I believe that similar opportunities should be offered and in the age of shrinking school budgets for non-core courses, YAMD fills a truly valuable need."
CHRIS WALLACE
Retired Speech-Language Pathologist
Committee: Bridging the Inspiration Gap
"I am interested in the education of children. Young Audiences facilitates the enhancement of the school experience through the arts which is key to any long-term learning experience. Young Audiences' focus on giving teachers the tools to continue using the arts in the curriculum is essential for the success of both Young Audiences and the school programs. I am excited that Young Audiences is now bringing this experience to children in preschool."
COURTNEY ZELLMER
Global Human Resources, T. Rowe Price
Committees: 50,000 Kids, Race Equity
"Young Audiences mission and programs truly resonate with me as I have had the delight to raise a child whose passion is art and music. Supporting my son in his journey has been a joy and seeing him flourish is so fun. He is currently pursuing his fine art degree and is also a musician. My hope is that every child can have the exposure to the arts and creative learning as it brings another dimension, perspective and enrichment to life. YA programs like the innovative artist in residence programs are impressive."
LOIS MARK, Emeritus
Retired Consultant, Baltimore Development Corp.

"I believe that the variety of arts-in-education experiences provided by Young Audiences enhance the lives of Maryland students in many important ways. These experiences serve to delight and expand minds, increase self-confidence, and stimulate creativity and self-knowledge."
We welcome you to become involved with Young Audiences by volunteering your time to one of our Board committees; you do not have to be a Board member to serve. Working together, we can ensure that the arts play an essential role in the education and development of Maryland's youth. Learn how you can get involved by contacting us.