Dear Friends,
What if we invested in artists at this time to dream up new ways to teach and reach children?
One of the things I admire about artists is their ability to envision and create without constraint. They inspire me every day to put on my "artist brain" and ask, "What if?" on behalf of young people and their education. This new reality we are operating in has us asking "What if?" often. What if schools remain closed for months? What if a child does not have access to the internet to engage in online learning, and how will that exacerbate the opportunity gap? What if teaching artists, who are primarily independent contractors, are forced to leave their callings for more financial certainty?
In addition to the scary questions, there are also questions that inspire me: What if we used this time to envision new and better ways to close the inspiration gap for young people? And what if we paid artists at this precarious time in their life to dream up new ways to teach and reach children?
Also inspiring me are the 67 donors who have collectively donated more than $14,000 to the Teaching Artist Emergency Fund. This money will be distributed next week to more than 40 artists, who are independent contractors originally contracted to deliver services to public schools around the state that are now closed for another month. In response to my "What if?" question, the YA Board of Directors approved us to draw down $18,500 in organizational reserves to provide innovation grants next week to these same artists.
Why an innovation grant?
In a call last week with our artists, Jamaal "Mr. Root" Collier said, "We create. That is what artists do." While the circumstances of where and when they create, and how they bring that creativity into a child's life and education, have changed, they are still artists. This innovation grant is about supporting artists to be the valuable citizens that they are at this important time when we need to "reach and teach" kids in different ways. Artists, like scientists, have the unique ability to imagine new possibilities, the curiosity to experiment, and the courage to try and fail.
So, their charge with this grant? To lift up our students at this time—to breathe joy, creativity, and discovery into their homes. I look forward to sharing the artists' innovations with you and will pass along examples of their impact on young people.
Now that we know schools will remain closed through most of April, we are paying special attention to the 54 artists who face losing more than $89,000 next month, as well as the tens of thousands of children who could lose access to learning from these amazing artists. Here are five ways we are supporting artists and young people:
Continuing to provide financial relief by raising money through the Teaching Artist Emergency Fund.
Drawing down additional reserve funds to provide innovation grants to reach more artists.
Asking foundations and government agencies to consider relaxing their restrictions on grants to Young Audiences, which will allow us to put artists to work helping kids in a different way.
Organizing a professional learning community for artists to help them transition quickly to online teaching, and providing them with infrastructure and marketing support.
Developing our own innovative partnerships with school districts to connect artists with students in ways that focus on addressing the digital divide, and blending academic instruction with moments that nurture emotional well-being and creativity during this stressful time for children and families.
We are about to announce something very exciting…stay tuned!
Sincerely,
Stacie Sanders Evans
President & CEO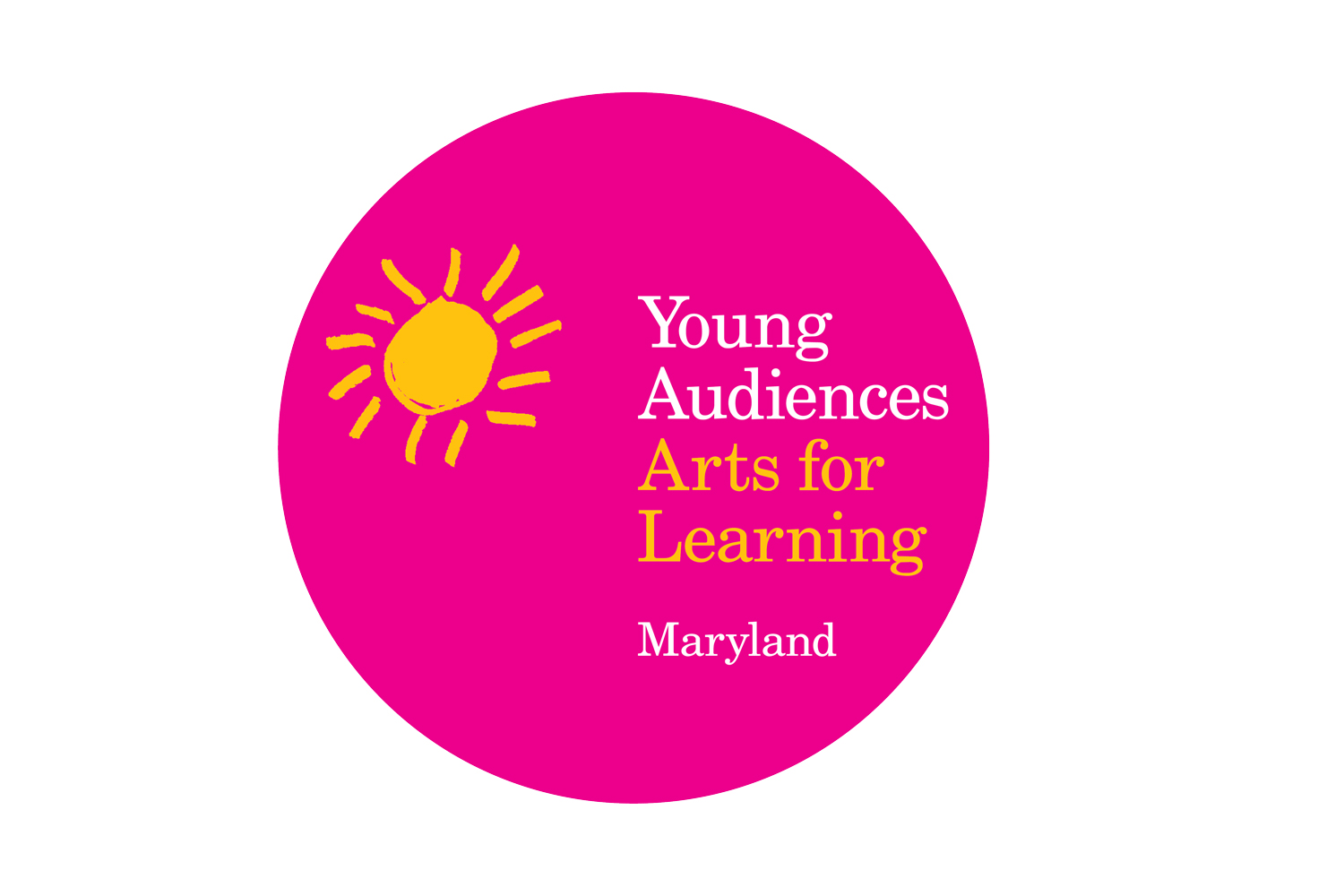 Dear Friends,
Young Audiences continues to monitor the news around COVID-19 and is actively following the directions of the Maryland Department of Health, Governor Larry Hogan, State Superintendent of Schools Dr. Karen Salmon, the Maryland State Department of Education, and our partners.
The health and safety of our staff, artists, students, teachers, and their families is a top priority.
Starting Monday, March 16, 2020, Young Audiences will temporarily implement a remote work policy. However, a few staff will be in the office carrying out essential operational activities. Although the physical office will be closed for the bulk of the next two weeks, all staff are available remotely during normal business hours, Monday-Friday, 9 am-5 pm. To get in touch with a specific member of our team, we encourage you to use our staff directory.
With the announcement that all public schools in the State of Maryland will be closed until April 24, 2020, we are aware that many programs will need to be rescheduled.
We believe strongly in the power of the arts to lift and empower students, especially during uncertain times such as these. We are also deeply committed to the livelihood of our professional artists, who are facing uncertainty during this time. They are independent contractors and rely on income from programs that now must be postponed to later in the school year. Because of our commitments to students, schools, and teaching artists, our team is dedicated to working closely with each school to reschedule all programs.
Each Maryland county has a dedicated Program Coordinator available to help. If you don't know who to reach out to, please use our county directory.
We are in communication with our artists and will be hosting two group conversations next week to share information, answer questions, and understand the full scope of artists' concerns and needs.
Our mission is to integrate the arts into the lives and education of children. And while schools are not open for us to advance our mission in the typical way, we know children, families, and educators could benefit from our support. We remain committed to being mission-oriented every single day—even if it has to be online and virtual. If you are not connected to our Facebook, Instagram, or Twitter pages, but you want to remain connected in our pursuit, please consider following us. On Monday, we will begin sharing arts learning resources and activities that families and educators can use to keep kids engaged in learning.
In the meantime, we encourage everyone to stay informed and utilize the following resources:
For Educators
For Artists
For Parents and Community
For Students
Sincerely,
Stacie Sanders Evans
President & CEO
Arts-integrated program for City Schools students expanding to nine sites in 2020 after program successfully reduced summer learning loss in math
BALTIMORE – Young Audiences' Summer Arts & Learning Academy–the free, five-week arts integration program for Baltimore City Public School students–will expand in 2020 after new research showed the program successfully reduces summer learning loss in math while supporting writing and social-emotional growth. In 2020, the program will grow to nine sites, reaching nearly 2600 students across Baltimore.
The 2019 Summer Arts & Learning Academy (SALA) was held from July 6 to August 7 at eight sites. Through hands-on activities co-taught by teaching artists and teachers, more than 2,300 Pre K-5th grade students engaged in painting, songwriting, poetry, dance, music, photography, and playwriting while learning math, writing, and literacy.
"Arts education is a vital component of instruction in City Schools because its concepts infuse other key instructional areas such as language arts and mathematics. That combination creates a well-rounded education for our students," said Dr. Sonja Brookins Santelises, CEO of City Schools. "We are pleased to partner with Young Audiences/Arts for Learning as it enhances its contribution to the arts education of our students. Its work is invaluable in expanding the minds and skillsets of our students."
Research from Baltimore City Public Schools and evaluation firm WolfBrown showed that the infusion of the arts into traditional learning content transformed the classroom experience, resulting in academic gains for students. Baltimore City Public Schools analyzes student performance on the i-Ready math assessment, taken at the end and beginning of each school year to gauge summer learning loss. Results showed that SALA attendees had significantly less summer learning loss in i-Ready math compared to BCPSS students who did not attend the program. The district evaluation also highlighted YA as the most cost-efficient elementary program with the highest rates of enrollment and attendance.
WolfBrown, a national leader in research on arts education and children's development, partnered with Young Audiences to analyze the 2019 SALA results and reported significant academic gains–an average of 20% growth–in third-fifth grade writing scores on pre-and-post program testing. WolfBrown also found that students attending SALA for two years showed no summer learning loss in math. Rather, these students experienced academic gains when returning to school, growing their i-Ready scores by nearly three percentile ranks.
WolfBrown's findings showed that while all kids can benefit from the program, students who are furthest behind academically can benefit the most. Students (grades 3-5) entering the program two grade levels below grade level saw no summer learning loss in reading as measured by i-Ready. In fact, these students grew by two percentile ranks when returning to school in the Fall. 
With Baltimore City Public Schools prioritizing whole child education, Young Audiences (YA) partnered with WolfBrown to develop and pilot an observation tool last summer that spans from emotional support and social climate to academic knowledge and arts integration. The framework is based on what research shows matters in a learning environment–and it may ultimately help YA and City Schools better understand why this program works. Observers scored SALA particularly high in classroom climate, teacher sensitivity, ability to develop math skills in students, co-teaching, and differentiated literacy instruction.  
"Arts education is a vital component of instruction in City Schools because its concepts infuse other key instructional areas such as language arts and mathematics. That combination creates a well-rounded education for our students," said Dr. Sonja Brookins Santelises, CEO of City Schools. "We are pleased to partner with Young Audiences/Arts for Learning as it enhances its contribution to the arts education of our students. Its work is invaluable in expanding the minds and skillsets of our students."
"We are thrilled that City Schools is choosing to partner with Young Audiences to expand this program to more children in summer 2020," said Stacie Sanders Evans, Young Audiences President & CEO. "We also love that City Schools is committed to the whole child, making sure kids have opportunities to develop personally, creatively, and academically over the summer."
Registration for the 2020 Summer Arts & Learning Academy will open on Tuesday, March 3, with the program running from July 6 to August 7. Host sites include Arundel Elementary Middle School, Elmer A. Henderson-Hopkins, Dorothy I. Height Elementary School, Gardenville Elementary School, Beechfield Elementary Middle School, James McHenry Elementary School, Pimlico Elementary/Middle School, Wildwood Elementary/Middle School, and Graceland Park-O'Donnell Heights Elementary School. Find registration and more information at yamd.org/programs/summer-arts-academy.
View the full Baltimore City Public Schools Summer Evaluation
View the full WolfBrown SALA Evaluation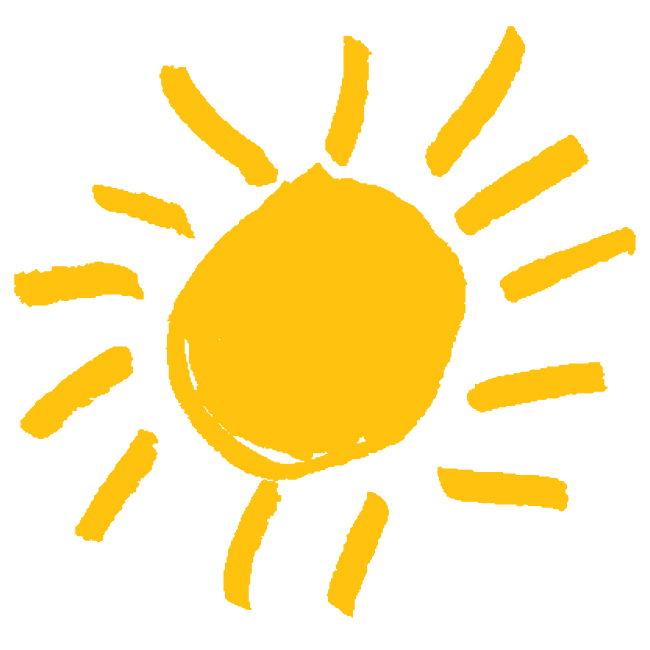 About Young Audiences/Arts for Learning:
Started in Baltimore in 1950, Young Audiences is the nation's largest arts-in-education provider. As the Maryland affiliate, Young Audiences/Arts for Learning (YA) is devoted to enriching the lives and education of Maryland's youth through educational and culturally diverse arts programs. Through Young Audiences, professional artists from all disciplines partner with leaders and schools for nearly 10,000 hands-on arts learning experiences that reach more than 190,000 Maryland students. Young Audiences envisions a Maryland where the arts are valued for their capacity to transform lives, and where every student is immersed in opportunities to imagine, to create, and to realize their full potential.
We know that students who have regular access to arts opportunities outperform their peers in virtually every measure. And thanks to generous donors, Young Audiences' artists and programs are available to high-need Baltimore City Public Schools at up to 80% off of the cost through the Access for All Initiative! This opportunity helps principals with limited resources provide hands-on learning in the arts that not only supplements and enriches the curriculum, but sparks energy and joy throughout entire classrooms.
The first two rounds of Access for All awards for the 2019-20 school year have been granted and 15 principals are already able to take advantage of everything an artist can bring to expand students' experience and learning in the classroom! Congratulations to the following Baltimore City Public Schools:
Gardenville Elementary School
Harlem Park Elementary/Middle School
Bard High School Early College
Arundel Elementary/Middle School
Digital Harbor High School
Baltimore International Academy
Liberty Elementary School
James McHenry Elementary/Middle School

Bay Brook Elementary/Middle School

Margaret Brent Elementary/Middle School

Hamilton Elementary/Middle School

Cecil Elementary School

Gwynns Falls Elementary School

Liberty Elementary School

City Neighbors Charter School
Through Access for All, students at these schools are working in their own classrooms with professional teaching artists like Bomani, Amanda Pellerin, Christina Delgado, Ssuuna, Katherine Dilworth, Baltimore Improv Group, Max Bent, John Iampieri, and Rockcreek Steel Drums. Students' ears and eyes will open even wider when treated to energetic and inspirational assemblies from ensembles like WombWork Productions, Inc., Illstyle and Peace Productions, Mark Lohr, and Milkshake!
And experiences like these—dynamic and engaging performances and learning through new art forms—are what make school fun, make problem-solving exciting, make learning memorable, and make lessons stick. 
Our Spring Access for All deadline is Friday, February 14, 2020. Apply online now. Arts Every Day Schools: Arts Every Day funds CAN be used to pay the 20% match for an Access for All program! Visit yamd.org/grants to learn more.