Providing students with engaging, meaningful, arts-infused learning experiences is a team effort—and we're incredibly excited to announce that ours is growing!
We're pleased to welcome Jessica Smith Hebron to the Young Audiences team as our new Chief Program Officer!
Jessica's strong experience as a master teaching artist, arts manager, and entrepreneur uniquely positions her to enhance our many programs that ignite learning. For years, Jessica has successfully engaged young learners in the arts—both in classrooms in her role as teaching artist, and by planning and coordinating big picture programs. She's done the work on behalf of students, and her approach could not be a better fit!
Jessica is a multidisciplinary artist and accomplished playwright, musician, screenwriter, and children's book author with wide-ranging talents and a deep understanding of the arts' power to positively transform a child's self-image.
As Chief Program Officer, Jessica will lead Young Audiences' development and enhancement of innovative programs that use the arts to spark student learning, curiosity, and expression while building relationships with educators across the state. She will work to diversify our offerings, support the program team as they support educators, and apply a racial justice approach to program development and evaluation.
"Early and continuous exposure to arts programming enriched my childhood with imagination, empowerment, and countless learning opportunities," says Jessica. "I believe that every child deserves access to arts programming that is as inspiring and educational as it is impactful, and I am excited to use my extensive experiences as a master teaching artist, arts manager, and entrepreneur to continue the crucial work of innovating and transforming the dynamic programs offered by Young Audiences."
Prior to joining Young Audiences, Jessica was the Interim Executive Director of Prince George's African-American Museum and Cultural Center and served as Children's Program Coordinator for Busboys and Poets. She is also the owner and founder of Culture Kingdom Kids, LLC, which delivers innovative and empowering children's events with a cultural twist, including assemblies, festivals, and professional development workshops for diverse audiences.
Throughout her career, she has engaged thousands of students in the arts and managed programs that connect cultural awareness with arts integration. The experiences and ideas she brings will mean stronger programs and expanding impact on the students and educators we reach. Welcome, Jessica!
Written by Stacie Sanders Evans,
President and CEO of Young Audiences/Arts for Learning
In November, the Director of Arts Administrators of Color, Quanice Floyd, penned an op-ed with the title The Failure of Arts Organizations to Move Toward Racial Equity that called on the national arts advocacy group Americans for the Arts (AftA) to increase transparency and accountability and make progress toward racial equity in its role as a national leader in the arts and culture sector.
My hope is that you will read this piece to understand the many concerns of artists and arts administrators of color; and the many opportunities that AftA was given to respond to these concerns. No wonder Ms. Floyd put the call out for Black, Indigenous, and other POC artists, arts leaders—and the organizations that serve them—"to come together to build agency, support one another, shift the current systems that have alienated members of our community since their inception, and invest in ourselves when these organizations will not."
Ms. Floyd's courage in standing up to a titan in the arts caught the attention of many who had observed or experienced harmful actions as well—and resulted in leaders in the arts to call for five actions listed here. The Washington Post has now elevated the voices who are calling for change at AftA. My hope is you will read both of these articles, too.
What Ms. Floyd did, she shouldn't have had to do. Imagine the risk she had to take in her professional life to call out someone, and an organization with so much power? She displayed a love for our field and a belief in the potential of AftA to do and be better—these are two things we have yet to see from AftA's board of directors. It is out of love that I write this piece and use our platform to amplify Ms. Floyd's voice.
Many of you know our organization and me, so you know I am white and lead a nonprofit that predominantly serves Black and brown students in Baltimore City. Our community of staff, board, artists, and teacher faculty has become increasingly and intentionally more racially diverse to better reflect the young people we reach.
What some of you may not know is that Black and brown artists of Young Audiences have loved me and our organization in the same way that Ms. Floyd loves this field and AftA. These artists have shared that there have been times when they have felt hurt, unseen, and ignored by Young Audiences. Their sharing these experiences was a tremendous gift to me—because it helped me understand what I was doing to get in the way of my own commitment to advancing race equity through our work in schools and our organizational structures—but it is a gift that they should never have had to give. We can't continue to expect people of color to continue these acts of love at their own peril.
It is always Young Audiences' responsibility to stand up for racial justice. We stand with Ms. Floyd and ask that you do so, too.
Written by Stacie Sanders Evans,
President and CEO of Young Audiences/Arts for Learning
The arts shape who we are. When we're exposed to an art form–when we're diving in and really experiencing it–we're seeing life through a different lens. This means that we're accessing information that might otherwise have been out of reach and making connections that may not have been evident. And when these experiences happen in the classroom, students are empowered to make decisions, to collaborate and build with their peers, and to understand lessons in a way that is accessible to them. In celebration of National Arts in Education Week, we want to amplify the message that now more than ever, the arts are an essential part of every child's education.
I remember the steel drums from my first assembly in second grade, the ballet performance of my first field trip at the Columbia Coliseum in South Carolina, and music class in the trailer. My first artist-in-residence experience introduced me to Batik in fourth grade. We had arts integration before anyone thought we needed to define what that was: In fifth grade, our teachers gave us a camcorder, and we produced a music video using Cyndi Lauper's lyrics to True Colors as part of ELA curriculum.
This was all before I turned 12 years old. These moments made a mark on me. #BecauseOfArtsEd, I knew that life existed beyond my neighborhood, that history expanded beyond what I knew, and that those who "got" Cyndi Lauper "got" me at a time when I needed to feel understood. Three decades later, these moments from school resonate with me more than anything else.
It turns out my robust arts education back in the 80's is now deemed a privilege. In the years since I was in elementary school, the facts show that kids today have fewer artists and arts teachers in their lives and as part of their public education.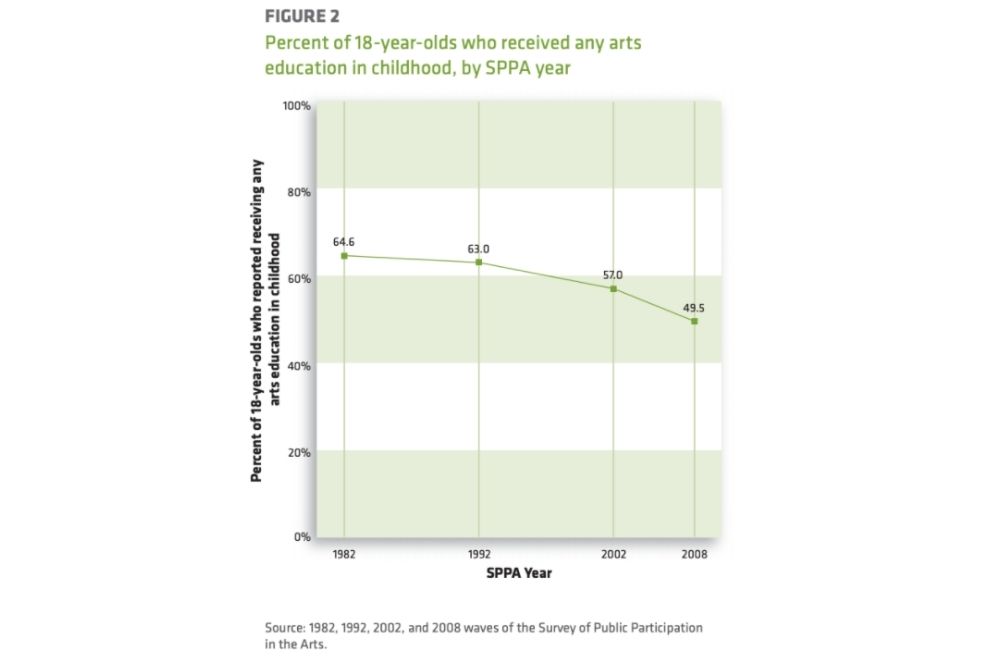 This is not the only privilege that I benefit from and, when you are a person carrying privilege, it's easier to look at the world through a window instead of raising the mirror to the world you are a part of. The mirror reveals a City where the police receive a budget of half a billion dollars–a sixth of the overall city budget–while our school system receives a mere fraction of that. The mirror shows that Black and Brown children in our state are less likely to have visual arts, dance, music, and theatre as part of their education. Imagine all of the moments of discovery, expression, connection, and cohesion that are eliminated by not having those kinds of teachers in their life?
The disinvestment grows. With the economic fallout of COVID, "belt-tightening" is already happening in school budgets; arts positions for the current school year in my kids' public school have been cut, and I've heard that other arts teachers have either lost their positions or have been asked to not teach their art forms (i.e. an "elective") but in a "core" subject. How is this ok when children are experiencing the trauma of a global pandemic and the murdering of Black people, including George Floyd, Breona Taylor, and Ahmaud Arbery? How is this ok when the arts could help build the sanctuary our kids need and fuel the empowerment and self-actualization needed for the next generation to create a more racially just world?
At Young Audiences, we see that when we integrate the arts into instruction–beyond the art room or dance studio, and into literacy and math–you get high levels of engagement and, in turn, higher levels of achievement, particularly for kids who are identified as below grade level. This is because different things motivate and speak to different learners. For many kids, the arts may just be that thing. Each child has their own light switch that they sometimes need help turning on. The arts, teaching artists, and arts teachers in my life flipped that switch for me.
We at Young Audiences have come to realize that it can play a more intentional role in disrupting systems, like public education, when we see that system oppressing Black and Brown children instead of uplifting them. We are starting by getting our own classrooms in order, so that the faculty who teach in our Summer Arts & Learning Academy can construct anti-racist classrooms where all children are celebrated, honored, and affirmed. We asked this faculty to step into their roles as change agents within the current system. We understand that, in order to transform systems, we need to lift up an alternative model for what a new just system could look like. Artists, arts teachers, and arts organizations are essential to dismantling and rebuilding.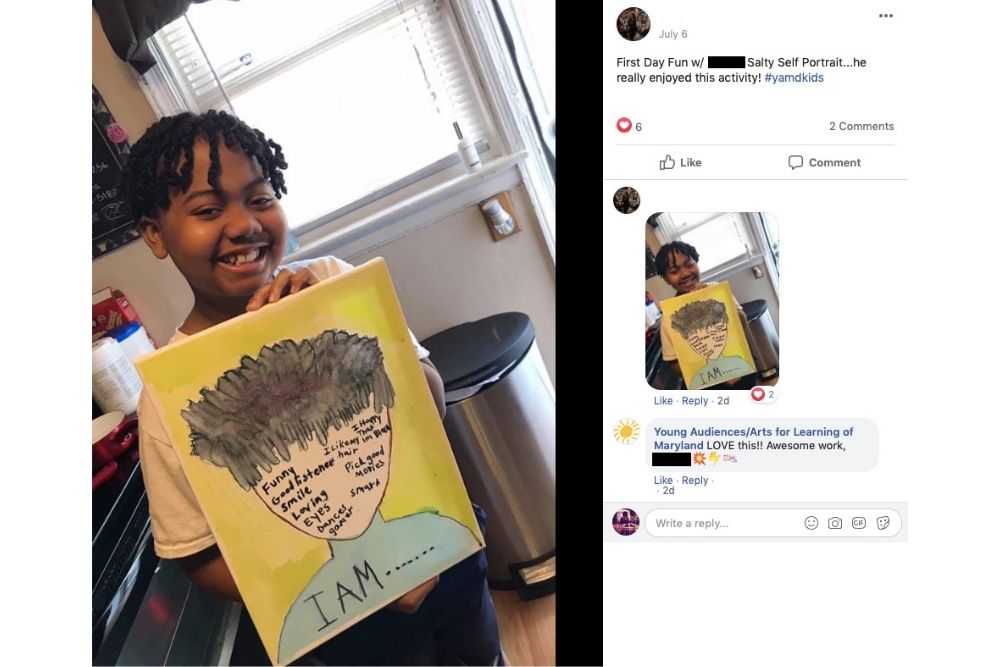 YA, in community with teaching artists, is on a course to re-envision how the arts can be used to transform the learning environment in school settings and at a systemic level. We know that #BecauseOfArtsEd, children start Kindergarten better prepared and ready to learn; that #BecauseOfArtsEd, students experience less summer learning loss, leading to more instruction time devoted to learning new material; and that #BecauseOfArtsEd, school communities see positive academic achievement and social and emotional development among students. The new system undoubtedly includes the arts. And we know that students absolutely deserve the arts as part of a well-rounded education. But, in this society, if we want to see a different reflection when looking in the mirror, we need them.
This post originally was written for AEMS and their #WeAllDeserveArts campaign. To learn more about the important work AEMS does to support and advance quality arts education in Maryland, visit their website at aems-edu.org.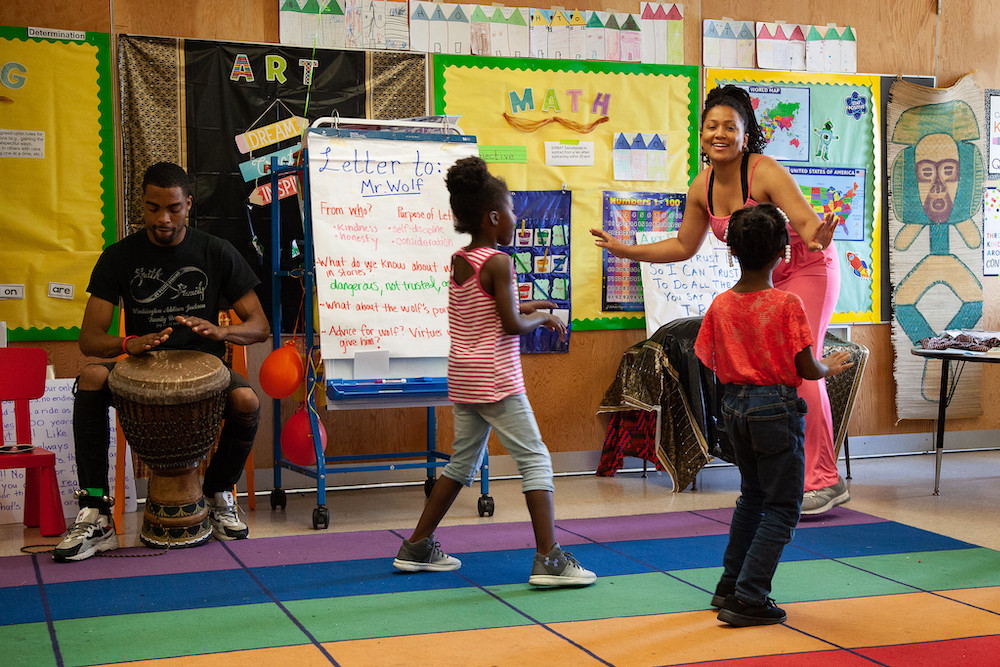 BALTIMORE – Young Audiences of Maryland, the Baltimore-based nonprofit delivering arts-integrated learning experiences to Maryland students and educators, has won the National Summer Learning Association's 2020 New York Life Foundation Excellence in Summer Learning Award for its Summer Arts & Learning Academy (SALA). Young Audiences was selected out of more than 350 applying organizations from across the country.
The 2020 New York Life Foundation Excellence in Summer Learning Award award honors Young Audiences' Summer Arts & Learning Academy – operated in partnership with Baltimore City Public Schools – for curbing summer learning loss. While most children lose up to two months of math skills over the summer, the cumulative effects of summer learning loss are most detrimental to students living in under-resourced communities. Young Audiences has also been recognized for demonstrating excellence in accelerating academic achievement, promoting healthy development for children and youth, supporting educator professional development and enhancing family and community engagement. The award included a $10,000 donation to Young Audiences. Past award winners have included West Virginia University, Hasbro, Ohio State, and the YMCA.
"Our teaching artists, educators, and staff do incredible work every year to provide excellent arts and educational experiences to students in Title1 Baltimore City Public Schools through the Summer Arts & Learning Academy," said Stacie Sanders Evans, Young Audiences President & CEO. "We are proud and thankful to be honored with this award, which validates what we've known all along: the arts transform learning for students."
SALA is a free, five-week, summer program typically engaging more than 2,000 Baltimore students a year in hands-on, arts-based learning guided by professional teaching artists and educators. The seven year old program has been shown by multiple independent studies to reduce summer learning loss, increase student confidence and engagement, and transform how teachers teach. For example, SALA students may use beat boxing to support math instruction, paint their favorite scenes from stories they are reading, or explore the art of photography to learn about the nature all around them. This kind of programming is designed to make learning more accessible for students, and to influence traditional educational systems to empower all students to express their voices and experiences.
The awards are presented annually by the National Summer Learning Association (NSLA), the only national nonprofit exclusively focused on closing the achievement gap by increasing access to high-quality summer learning opportunities.
"Our teaching artists, educators, and staff do incredible work every year to provide excellent arts and educational experiences to students in Title1 Baltimore City Public Schools through the Summer Arts & Learning Academy," said Stacie Sanders Evans, Young Audiences President & CEO. "We are proud and thankful to be honored with this award, which validates what we've known all along: the arts transform learning for students."
"This award validates the creative approach of Baltimore City Public Schools and Young Audiences to using the summer months to address the opportunity gaps in our city," said Dr. Sonia Santelises, CEO of Baltimore City Public Schools. "When we bring artists into our classrooms in the summer they spark curiosity, creativity, and a desire to learn that fuels our students' academic growth."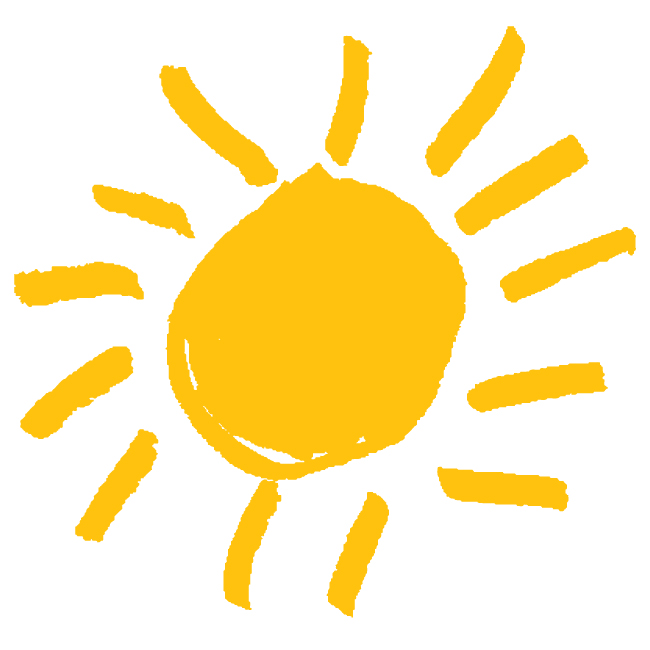 About Young Audiences/Arts for Learning:
Started in Baltimore in 1950, Young Audiences is the nation's largest arts-in-education provider. As the Maryland affiliate, Young Audiences/Arts for Learning (YA) is devoted to enriching the lives and education of Maryland's youth through educational and culturally diverse arts programs. Through Young Audiences, professional artists from all disciplines partner with leaders and schools for nearly 10,000 hands-on arts learning experiences that reach more than 190,000 Maryland students. Young Audiences envisions a Maryland where the arts are valued for their capacity to transform lives, and where every student is immersed in opportunities to imagine, to create, and to realize their full potential.
About the National Summer Learning Association
The National Summer Learning Association (NSLA) is the only national nonprofit exclusively focused on closing the achievement gap by increasing access to high-quality summer learning opportunities. NSLA recognizes and disseminates what works in summer learning, develops and delivers community capacity-building offerings and convenes and empowers key actors to embrace summer learning as a solution for equity and excellence in education. For more information, visit www.summerlearning.org/.
Categorized:

Press Releases

Tagged:

achievement gap, arts, arts education, arts integration, Award, Baltimore City, Baltimore City Public Schools, BCPSS, Excellence in Summer Learning Award, literacy, Math, National Summer Learning Association, SALA, Summer Arts & Learning Academy, summer learning, summer slide, teaching artists, Title I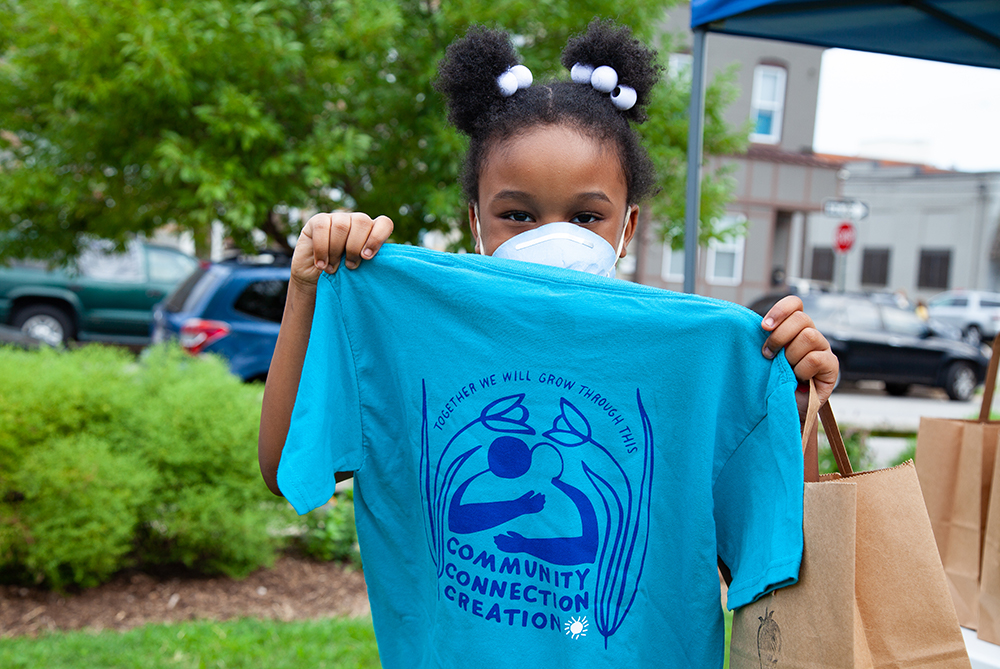 By now, Maryland students will have started their new school year. We know they have been missed terribly by their teachers and by their friends. And while they might not be reuniting in the ways that they had hoped, we know that they can still feel the love, the excitement, and support they would normally get in person. We know this because this summer, we were able to build and maintain the community and connections that students and families have come to expect from our programs—even though the circumstances were different.
Just as in years prior, students practiced their math and literacy skills each day with educators and professional teaching artists in our Virtual Summer Arts & Learning Academy (SALA). Besides the traditional benefits of summer learning, our students had the additional experience of getting adjusted to online learning in the fall. One parent said, "I really appreciated the fact that students were able to be in a virtual camp and prepare themselves for the upcoming virtual school year."
"I really appreciated the fact that students were able to be in a virtual camp and prepare themselves for the upcoming virtual school year."
And because they were learning through the arts, students were engaged, they had fun, and they were driven to learn and succeed. We saw puppet theatre performances and were treated to kitchen instrument concerts. We heard all about new passions ranging from embroidery to engineering. And we saw students and their families and caregivers having fun while learning and engaged in the arts together.
Teaching artist Marian McLaughlin's class made a collaborative crankie—a moving illustrated story—after reading the book "City Green". The crankie shows everyone's garden plots in their imaginary community garden.
We discovered that our Virtual SALA students RULE Zoom! At this year's program culmination, students presented collaborative class projects and Creative Challenges and we were absolutely blown away by their creativity and hard work. And it's not just the time and effort that was apparent in their presentations—you can feel their joy and pride, their camaraderie and excitement—even through the screen!
Students in this year's Virtual Summer Arts & Learning Academy worked with teaching artist Femi the Drifish and educator Mrs. Cassin to create "Our Changing World News".
We also had the honor of congratulating 19 incredible students on their completion of the Bloomberg Arts Internship, the college and career readiness program for rising high school seniors. Like our SALA students, the 2020 interns completed the entirety of the program virtually. All summer long, these students honed their writing skills, prepared applications for college, attended virtual workshops on financial literacy and college preparedness, and met over Zoom with professional artists working across a multitude of disciplines.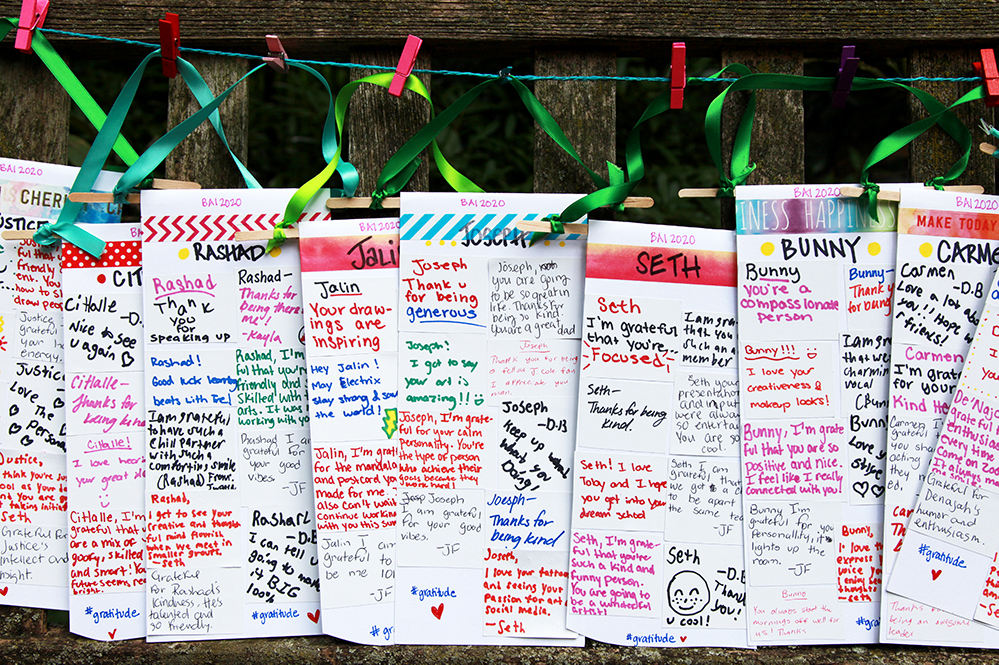 At their worksites, interns completed projects that required extensive research and the development of new skills. They engaged in lively and thoughtful discussion; they showed up and challenged themselves and inspired each other to aim high; and they cared for and supported one another daily.
This video, created by Gyasi Mitchell, BAI class of 2019, offers a glimpse into week four of our virtual Bloomberg Arts Internship.
We learned so much about reaching and inspiring students virtually and about connecting talented and committed teaching artists and educators with families in all new ways this summer. This was not the summer any of us expected when we started planning for it last year—in what now feels like a very different time. But summer is a magical season at Young Audiences, pandemic or not, and we are so thankful to be able to take this experience and all the lessons we learned and apply it to the new school year.
We are truly excited to now offer a diverse array or synchronous and asynchronous programing to help schools engage students this school year. We know that creating content that changes the pace of remote learning can be a daunting challenge for educators. Young Audiences' remote learning programs provide the tone and flow that makes learning interesting and fun. Our standards-based resources motivate students to stay engaged and provide busy educators with high-quality, fully customizable options for delivering content. Visit yamd.org/remote-learning to learn more about how our professional teaching artists bring excitement and joy into your virtual classrooms!
Categorized:

Bloomberg Arts Internship, News, Summer Arts & Learning Academy

Tagged:

arts education, arts integration, BAI, Baltimore, Baltimore City Public Schools, Bloomberg Arts Internship, COVID-19, families, Interns, Internship, online learning, Remote Learning, SALA, SEL, students, Summer, Summer Arts & Learning Academy, summer internship, summer learning, virtual classrooms, virtual learning
Young people especially have felt the brunt of disappointment this year. It's been hard for adults not to throw up our hands defeated by what felt like every important event and pivotal milestone of 2020 being cancelled. Imagine how that feeling must be amplified in teenagers. And it wasn't just the celebratory moments, the graduations, dances, concerts, performances, and year-end trips being cancelled. Important next steps were postponed and progress, halted.
Many students relying on the professional experience an internship provides have missed out on those opportunities as well. But not Bloomberg Arts interns. The Bloomberg Arts Internship (BAI) has always been special. Since 2017, the chance to work within arts and cultural organizations, to learn from and alongside arts and cultural professionals, and to be a valued voice within an organization has been extraordinary for rising high school seniors in Baltimore City. Couple that with mentorship, college prep, and practice with writing coaches, and you can understand what makes BAI such an invaluable opportunity for young people at the intersection between high school and college. It had to happen.
Each host city—Baltimore, Boston, New York City, and Philadelphia—stepped up to the challenge of reimagining and delivering an intense and multifaceted program involving multiple organizations and students from many different high schools in a virtual space this summer. If that doesn't tell you that the Bloomberg Arts Internship is something extraordinary, know this: 75% of our Baltimore program's college mentors are BAI 2017 graduates and our social media manager, Josh Ray, is a BAI 2018 graduate. To have so many alumni return full-circle to guide students, to make sure that they, too, have the opportunities, training, and insight needed to be successful in college and careers speaks volumes. We are so honored.
The 2020 Bloomberg Arts Internship Worksites:
Art with a Heart
Arts Education in Maryland Schools (AEMS)
Arts Every Day
Baltimore Jewelry Center
Baltimore Youth Arts
Creative Alliance
Dance & Bmore
DewMore Baltimore
Evergreen Museum and Library
Homewood Museum
Living Classrooms – Ascend through Music Program
Maryland Historical Society
Maryland Institute College of Art
Single Carrot Theatre
The Baltimore Museum of Art
By now, our 2020 cohort of Bloomberg Arts Interns have each settled into working with one of these 15 arts and cultural organizations in Baltimore–some who have welcomed interns since the program began in 2017, some brand new this year, all of them excited to work with students and make the most of their internship even in a virtual landscape. We cannot wait to hear and read about the projects they will imagine and develop this summer in their blog and through their Instagram page. Like most programs post-COVID-19, the Bloomberg Arts Internship looks a little different this year. But it feels right.
The Bloomberg Arts Internship is managed by Young Audiences through the support of Bloomberg Philanthropies. Learn more about the program here.
Bringing photographer Christina Delgado to Cross Country Elementary Middle School in Baltimore City this spring for a self portrait residency was supposed to be one of the highlights of the school year. Last year, when Kristine Buls, the lead science teacher at the school, responded to a call to work with the artist, she knew the opportunity would be just right for her students. In her previous life, Ms. Buls worked as a photographer, so the thought of getting cameras into her students' hands was irresistible. It had to happen! At the time, of course, no one imagined that by spring, working together in a classroom would not be possible.
As it did around the globe, the COVID-19 pandemic sent the Cross Country students into a starkly different way of living and learning. "I was really upset when I realized we weren't coming back to school," said Ms. Buls. The artist residency that had been planned was special. Exelon, the energy provider and parent company of BGE, commissioned the project and would display the finished Cross Country student photographs and mixed media pieces as a permanent installation within their Chicago headquarters. It was a big deal—one that the school faculty and staff, Christina Delgado, and the students and their families had all been looking forward to.
Could the adults in our students' lives be resourceful and creative, proactive, and flexible–not just to ensure that children's basic needs are met, but that their whole selves are nurtured—even in times of crisis? The answer is yes. Ms. Buls said that she was met universally and enthusiastically with support. "It means so much that they're using actual cameras instead of cell phones. It's a very different experience and most of them haven't had that. And the fact that we could morph this experience from in-person to virtual… I think it's gonna be different, but I think it's gonna be great!"
The public health crisis could have halted any dreams of working on the project, but this was an opportunity too special to let slip away. With so much already being taken from students because of COVID-19, Principal Stanfield and Young Audiences thought it was more important than ever to create this work during this unique moment in history. "This has been a big undertaking and I wouldn't have been able to do it without the efforts and guidance of Katherine Dilworth from Young Audiences and Kristine Buls—there have been many successes along with many moments of learning and adjusting," said Christina Delgado. "This experience has played a pivotal role in my teaching/teaching artist career."
Christina reworked her in-person lessons so that they could be delivered virtually and the school district got the students the equipment they needed to complete the project. "I was elated that through this experience, Cross Country was able to purchase 50 cameras for their school," said the artist. "It has always been a dream of mine to leave cameras for students and teachers so that the work can continue."
"Parents have been really, really excited about participating," said Ms. Buls. "I think the school closures and social distancing has been really difficult on the kids. They feel special—they're getting a camera! And I think it's gonna be special, too, because of the time they're doing this in. They're recording history."
Black lives matter. Young Audiences stands with those fighting for justice in Maryland, Minneapolis, Louisville, and across our country. We honor those who have been murdered and otherwise harmed by our nation's systemic racism and police brutality.
We recognize that #BlackLivesMatter is a movement, not a moment, and as an organization it is our responsibility to be engaged and stay engaged—both in this powerful moment, and in those that follow. We acknowledge that our organization has benefitted from systems of oppression, and in the fight for racial justice, we must continue to examine and change our own organizational practices and culture.
Artists shape culture. Artists help us to see, understand, and express injustice. And, if we want to build a world that is just—we as a society need to be able to imagine that world. The arts are critical to that. 
Knowing that this time, while not new, is extremely challenging for Black people, we wanted to share a Black only healing space that some may be interested in: 
The Healing Hour: On Thursday, June 4, a safe space on Zoom for Black voices to process feelings surrounding black lives lost to police brutality, hosted by a Black clinician Brie Sutton, LGPC
We also want to share some of the organizations and resources that we have found valuable in our learning. The resources below are just some of many resources to explore. 
We are committed to continuing to learn. To listen. To question. To be questioned. To respond. To act. We look forward to growing together.
Resources
Organizations:
Resources:
Did you catch Arts & Learning Kids! on Channel 77 this weekend? Young Audiences created this cool educational TV show in partnership with City Schools to reinforce what our students are learning remotely through interactive arts-integrated lessons!
Each episode is geared toward one of three grade bands (PreK/K, 1/2, and 3rd-5th Grades), and features a teacher and professional artist co-teaching an arts-integrated math or literacy lesson in-line with the math and literacy work students are currently doing either virtually or via packets. After each episode airs, it is accessible anytime online at yamd.org/kids.
This is not a passive viewing experience! During each episode, students are challenged to explore learning through a variety of art forms. They'll learn key math concepts using their whole bodies and voices; write and animate their own myths by creating a flip book; learn basic tap steps to help review fractions; engage in storytelling using an actor's tools; or even solve math problems with shadow puppets!
In the episode "Character Traits Choreography," students have the opportunity to identify their own character traits and those of important Civil Rights leaders like Dr. Martin Luther King Jr. and Ruby Bridges. Students will be able to unlock their creativity and communicate those character traits through dance! Learning several elements of dance like frozen poses, levels, shapes and energy, students will not only get to perform the Ruby Bridges choreography, but will be inspired to look for the leaders—particularly those who respond to injustice—in their communities and in themselves, identify character traits of those individuals, and create their own choreography. (This episode is recommended for students in 1st and 2nd Grade) 
As a fun bonus, within each episode are two special segments. The "Sweet Stuff Showcase" highlights an engaging and educational digital experience from outside of our own organization. The "Artsplosions" segment features YA artists presenting a cool and quick experience in their art form that often encourages kids to get up and get moving. We are so excited to share Arts & Learning Kids! with you. It really is an AWESOME program and we think that even parents and caregivers will find that it's super fun to watch. Check it out!
Arts Integration Episodes Will Air Weekly Through Partnership with
Baltimore City Public Schools
BALTIMORE – Young Audiences of Maryland, the Baltimore-based nonprofit delivering arts-integrated learning to Maryland students, is partnering with Baltimore City Public Schools to produce Arts & Learning Kids, a weekly series of TV broadcasts bringing engaging, arts-integrated classroom lessons directly into the homes of students and families while schools are closed.

The Arts & Learning Kids series launches Saturday, April 11 at 10:15am on the City Schools' Channel 77 and will air every weekend. Multiple curriculum-aligned episodes will be tailored to three grade bands: pre-k/kindergarten, 1st-2nd grade, and 3rd-5th grade. Baltimore City Public Schools is using Channel 77 to deliver educational content to support students and families during school closures. Click here to view the full schedule of programming.

Young Audiences will create new 30-minute episodes every week for all grade bands, starting with four Arts & Learning Kids programs that support Baltimore City Public Schools' Wit & Wisdom literacy curriculum and Eureka Math curriculum. Each episode will feature a Young Audiences teaching artist and an educator. For example, one episode shows songwriter Mary Fields working with teacher Kevin Older to write song lyrics that help them solve a word problem. In another episode, dancer Valerie Branch partners with educator Kristina Berdan to create choreography connected to the character traits of important civil rights leaders like Ruby Bridges. 
The Arts & Learning Kids videos will offer modified versions of the teaching artists' classroom activities, tailored for students learning at home and incorporating activities that could include their families. Episodes will encourage students to share their creation or performance with Young Audiences, which will make them available on social media and possibly include them in future episodes of Arts & Learning Kids. 
Check out one of the first episodes, focused on math:
Teaching artists are professional artists who work with classroom teachers and deliver hands-on, arts-infused learning experiences that support traditional academic content. 
Young Audiences suggested the Arts & Learning Kids programs to Baltimore City Public Schools, and is the only provider of education content for City Schools' Channel 77 programming beyond programming from Great Minds, the DC-based organization which created the Wit & Wisdom and Eureka Math curricula.
"Young Audiences has been a consistent and positive influence in our community and we look forward to continuing our partnership in creative, new ways as we implement the district's Continuity of Learning plan in response to school closures," said Janise Lane, Baltimore City Public Schools Executive Director of Teaching and Learning. "The Continuity of Learning plan is designed to continue learning while being as flexible as possible for our families; to continue the connections that matter – between teacher and student, family, and school; and to create a safe and nurturing virtual classroom community where everyone supports each other. To achieve these goals it is vital to provide alternate avenues for learning and connection and The Arts & Learning Kids show is a key component of that effort."
"Ensuring that students are engaged, learning and connected during this period of school closures is critical," said Stacie Sanders Evans, President and CEO of Young Audiences of Maryland. "Arts & Learning Kids will provide a consistent place for young people to visit — particularly those that do not have access to the internet for online learning — and to connect with dynamic artists and teachers. There they can explore literacy and math through a variety of art forms and be challenged to share their new knowledge with caregivers and parents who also need an opportunity to express and create."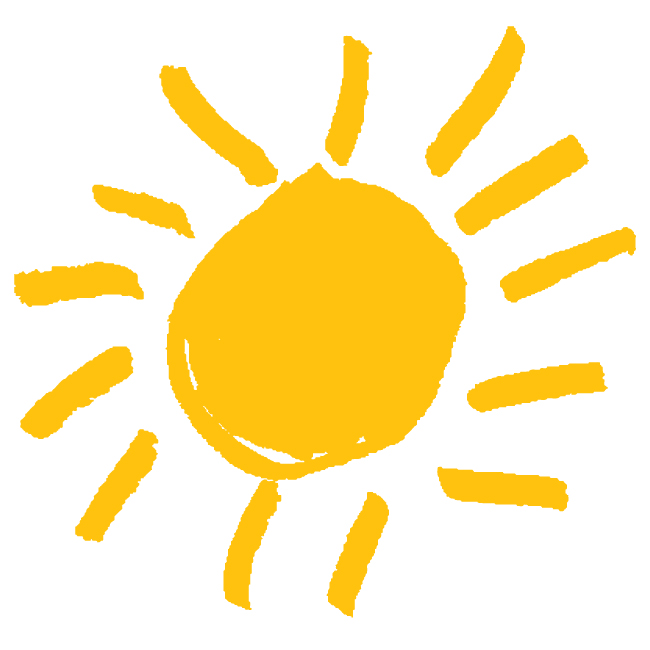 About Young Audiences/Arts for Learning:
Started in Baltimore in 1950, Young Audiences is the nation's largest arts-in-education provider. As the Maryland affiliate, Young Audiences/Arts for Learning (YA) is devoted to enriching the lives and education of Maryland's youth through educational and culturally diverse arts programs. Through Young Audiences, professional artists from all disciplines partner with leaders and schools for nearly 10,000 hands-on arts learning experiences that reach more than 190,000 Maryland students. Young Audiences envisions a Maryland where the arts are valued for their capacity to transform lives, and where every student is immersed in opportunities to imagine, to create, and to realize their full potential.
Dear Friends,
What if we invested in artists at this time to dream up new ways to teach and reach children?
One of the things I admire about artists is their ability to envision and create without constraint. They inspire me every day to put on my "artist brain" and ask, "What if?" on behalf of young people and their education. This new reality we are operating in has us asking "What if?" often. What if schools remain closed for months? What if a child does not have access to the internet to engage in online learning, and how will that exacerbate the opportunity gap? What if teaching artists, who are primarily independent contractors, are forced to leave their callings for more financial certainty?
In addition to the scary questions, there are also questions that inspire me: What if we used this time to envision new and better ways to close the inspiration gap for young people? And what if we paid artists at this precarious time in their life to dream up new ways to teach and reach children?
Also inspiring me are the 67 donors who have collectively donated more than $14,000 to the Teaching Artist Emergency Fund. This money will be distributed next week to more than 40 artists, who are independent contractors originally contracted to deliver services to public schools around the state that are now closed for another month. In response to my "What if?" question, the YA Board of Directors approved us to draw down $18,500 in organizational reserves to provide innovation grants next week to these same artists.
Why an innovation grant?
In a call last week with our artists, Jamaal "Mr. Root" Collier said, "We create. That is what artists do." While the circumstances of where and when they create, and how they bring that creativity into a child's life and education, have changed, they are still artists. This innovation grant is about supporting artists to be the valuable citizens that they are at this important time when we need to "reach and teach" kids in different ways. Artists, like scientists, have the unique ability to imagine new possibilities, the curiosity to experiment, and the courage to try and fail.
So, their charge with this grant? To lift up our students at this time—to breathe joy, creativity, and discovery into their homes. I look forward to sharing the artists' innovations with you and will pass along examples of their impact on young people.
Now that we know schools will remain closed through most of April, we are paying special attention to the 54 artists who face losing more than $89,000 next month, as well as the tens of thousands of children who could lose access to learning from these amazing artists. Here are five ways we are supporting artists and young people:
Continuing to provide financial relief by raising money through the Teaching Artist Emergency Fund.
Drawing down additional reserve funds to provide innovation grants to reach more artists.
Asking foundations and government agencies to consider relaxing their restrictions on grants to Young Audiences, which will allow us to put artists to work helping kids in a different way.
Organizing a professional learning community for artists to help them transition quickly to online teaching, and providing them with infrastructure and marketing support.
Developing our own innovative partnerships with school districts to connect artists with students in ways that focus on addressing the digital divide, and blending academic instruction with moments that nurture emotional well-being and creativity during this stressful time for children and families.
We are about to announce something very exciting…stay tuned!
Sincerely,
Stacie Sanders Evans
President & CEO
Dear Friends,
Young Audiences continues to monitor the news around COVID-19 and is actively following the directions of the Maryland Department of Health, Governor Larry Hogan, State Superintendent of Schools Dr. Karen Salmon, the Maryland State Department of Education, and our partners.
The health and safety of our staff, artists, students, teachers, and their families is a top priority.
Starting Monday, March 16, 2020, Young Audiences will temporarily implement a remote work policy. However, a few staff will be in the office carrying out essential operational activities. Although the physical office will be closed for the bulk of the next two weeks, all staff are available remotely during normal business hours, Monday-Friday, 9 am-5 pm. To get in touch with a specific member of our team, we encourage you to use our staff directory.
With the announcement that all public schools in the State of Maryland will be closed until April 24, 2020, we are aware that many programs will need to be rescheduled.
We believe strongly in the power of the arts to lift and empower students, especially during uncertain times such as these. We are also deeply committed to the livelihood of our professional artists, who are facing uncertainty during this time. They are independent contractors and rely on income from programs that now must be postponed to later in the school year. Because of our commitments to students, schools, and teaching artists, our team is dedicated to working closely with each school to reschedule all programs.
Each Maryland county has a dedicated Program Coordinator available to help. If you don't know who to reach out to, please use our county directory.
We are in communication with our artists and will be hosting two group conversations next week to share information, answer questions, and understand the full scope of artists' concerns and needs.
Our mission is to integrate the arts into the lives and education of children. And while schools are not open for us to advance our mission in the typical way, we know children, families, and educators could benefit from our support. We remain committed to being mission-oriented every single day—even if it has to be online and virtual. If you are not connected to our Facebook, Instagram, or Twitter pages, but you want to remain connected in our pursuit, please consider following us. On Monday, we will begin sharing arts learning resources and activities that families and educators can use to keep kids engaged in learning.
In the meantime, we encourage everyone to stay informed and utilize the following resources:
For Educators
For Artists
For Parents and Community
For Students
Sincerely,
Stacie Sanders Evans
President & CEO