Articles by Month:
December 2017
Young Audiences, the statewide nonprofit that boosts student achievement by bringing arts integration into classrooms and children's learning experiences, has hired Leyla Layman as its new Chief Operating Officer.
Former Young Audiences COO Kurtis Donnelly will remain with the organization, taking on the newly created role of Director of Summer Learning, to enhance and expand Young Audiences' summer programming and impact.
Leyla Layman is a career public servant, most recently serving as Deputy Executive Director, Operations and Chief of Staff for the Maryland Department of Human Services' Child Support Administration where she managed strategic initiatives to increase program effectiveness and worked to identify and create systems to improve operating efficiency.
"Working to improve outcomes for children and communities has been the primary focus of my career," said Layman. "Young Audiences offers an innovative approach of using the arts to keep children interested in learning. I am honored and excited to become part of the team."
Previously, Layman was Director of the Baltimore City Health Department's Office of Youth Violence Prevention and was responsible for program oversight, expansion, and evaluation.Under her leadership, youth outreach increased by 150%.
"Leyla's experience working with communities, families and local institutions made her an ideal candidate for our COO," said Stacie Sanders Evans, Young Audiences President and CEO. "Welcoming a uniquely talented, proven leader like Leyla will allow our organization to connect with more children, sparking their passions with arts-integrated learning. I'm excited to work with her."
Kurtis Donnelly's transition to Director of Summer Learning comes as Young Audiences expands its focus on year-round learning, implementing and growing programs in the summer. In his nearly three years as COO, Donnelly streamlined the success of Young Audiences' Summer Arts & Learning Academy while implementing and coordinating all of Young Audiences programming.
"Kurtis' leadership and understanding of how arts-integrated summer learning can be effective puts Young Audiences in a great position for continued success," said Sanders Evans. "Engaging children in ways that make learning fun is crucial to uncovering opportunities for positive development and growth. I'm incredibly thankful that Leyla and Kurtis are here to help build on Young Audiences' work doing just that."
"Working to improve outcomes for children and communities has been the primary focus of my career," said Layman. "Young Audiences offers an innovative approach of using the arts to keep children interested in learning. I am honored and excited to become part of the team."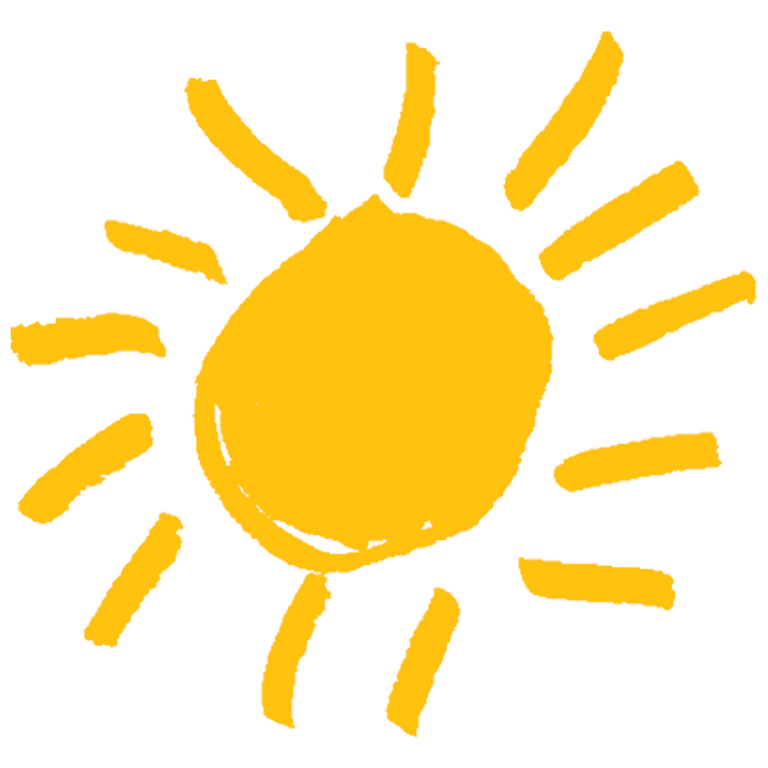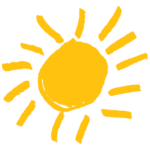 Started in Baltimore in 1950, Young Audiences is the nation's largest arts-in- education provider. As the Maryland affiliate, Young Audiences/Arts for Learning (YA) is devoted to enriching the lives and education of Maryland's youth through educational and culturally diverse arts programs. Through Young Audiences, professional artists from all disciplines partner with leaders and schools for over 7,000 hands-on arts learning experiences that reach more than 190,000 Maryland students. Young Audiences envisions a Maryland where the arts are valued for their capacity to transform lives, and where every student is immersed in opportunities to imagine, to create, and to realize their full potential.
In 1923, a 48-foot Balsam fir was erected by the District of Columbia Public Schools to the south of the White House. The tree was decorated, lit, and named the "National Christmas Tree." Though the trees have varied, the National Christmas Tree still stands, 94 years later. Surrounding the National Christmas Tree is the America Celebrates display where smaller evergreen trees are decorated with handmade ornaments to represent the unique history, culture, and heritage of each of the nation's 56 states and territories.
This year, the Maryland State Arts Council selected YA roster artist Katherine Dilworth to design the ornaments for the Maryland state tree for the America Celebrates display. The artist has been integrating fabrics and felted fibers into her art for more than 20 years. Her work is shown in galleries throughout the U.S. and was included in two books. In her school residencies, Katherine teaches students how to sculpt loose wool into solid shapes and colorful, textured murals. For this project, however, her materials were quite different.
The artist worked with Ewell Elementary School students on Smith Island to make the ornaments for the 2017 Maryland state tree. Smith Island, Maryland's only inhabited Chesapeake Bay Island, has about 250 residents and can only be reached by boat. Ewell, the largest of the communities on Smith, is home to the island's sole elementary school (the K-7 Ewell Elementary School serves a total of 11 students).
The Chesapeake Bay is integral to the lives of the island's inhabitants where watermen collect fish and shellfish, like oysters and Blue crabs from its waters. Katherine chose to craft the ornaments from oyster shells to bring attention to the Bay's endangered species. "I wanted to highlight the Chesapeake Bay on the Maryland tree, particularly focusing on animals and plants that have been threatened or endangered," said the artist. She and the students looked at animals like the American Bald Eagle, once threatened by human behavior, but whose populations have since been revitalized.
"I contacted the Ewell Elementary School on Smith Island because the kids there would have an intimate knowledge of life on the bay," Katherine explained. The students painted the smooth, concave surfaces of the sea creatures' shells with wildlife native to the region: Baltimore checkerspot butterflies, Blue crabs, Seagulls, Geese, Rockfish, and of course, oysters. The decorated mollusks awash in the blues of the Chesapeake hang proudly on the Maryland State tree this year, reminding us of our relationship with the natural world and representing a way of life only found in Maryland.
The America Celebrates display is free and open to visitors throughout the month. Learn about last year's ornaments here.
Katherine Dilworth introduces students to the centuries-old art form of felting. Learn how you can bring her programs into your school today by visiting her artist page.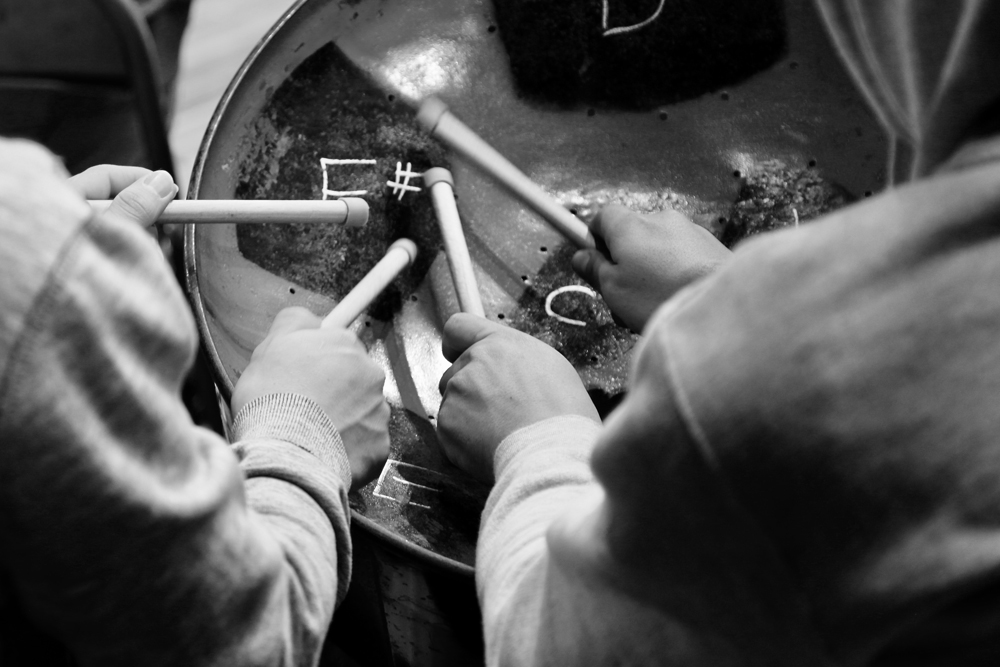 "Will I ever use this in real life?" A teacher could rattle off the professional fields that a mathematician could enter after pursuing a degree when students challenge, "Why do we have to learn this?" Or, they could show them what they can do now with the skills they are practicing. The arts are good for that, and YA roster artist Kevin Martin is an expert at teaching students how to employ their new mathematical knowledge in a very cool and tangible, real-world way.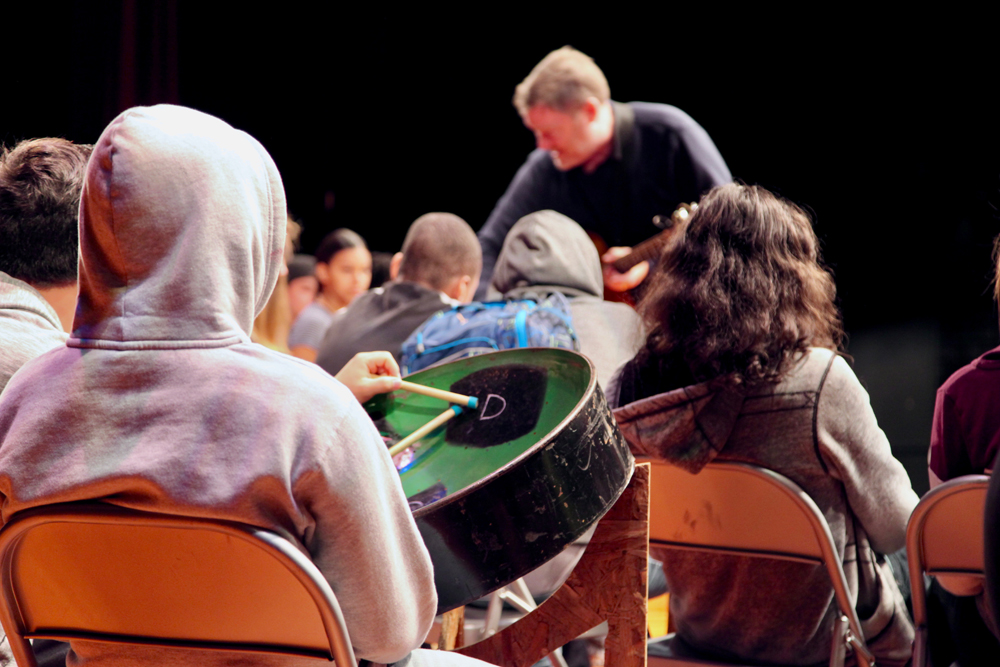 Kevin has been building and playing steel drums, also called steel pans, for more than 20 years. Through his company Rockcreek Steel Drums, the artist has built thousands of steel drum instruments for clients across the world, and now, he is sharing this knowledge through a residency with students at North County High School (NCHS) in Anne Arundel County. "A steel pan is really a musical sculpture," says Kevin. These sculptures are tuned instruments that have been methodically hammered into a very specific shape and thickness from the flat base of a steel barrel.
This residency came to NCHS thanks to professional development for teachers in arts integration as part of The Arts Empowered Minds Initiative. Through the initiative, schools are learning to use arts integration as a strategy for boosting student achievement and engagement. Classroom teachers and school administrators are building sustainable partnerships with teaching artists and arts organizations that inspire students and use the creative process to make meaningful, real-world connections to the curriculum.
Kevin worked with 9th grade algebra teacher Sarah Dobry to teach students how steel drum design and fabrication requires the same mathematical concepts explained in their textbooks.
Using careful measurements and the same tools and algebraic formulas that Kevin uses in his shop, the students learn to graph a drum's rate of change to see how the sides of the pan slope inwards at different rates. Because they're not just learning, but applying the strategies and formulas they've learned, students appreciate the instrument's transformation from flat to concave and the depth and location of each depression.
Of course, the class also learned to play the instruments. Pairs of students learned where to hit specific notes on the pan and how to control their drumsticks to achieve different effects, rolling them over a note to extend a sound, or striking it purposefully.
As the students gained confidence, they took turns demonstrating their ability. Ms. Dobry was impressed by her class' excitement and eagerness to participate, "The kids who are usually silent in math have been volunteering to be the example this week."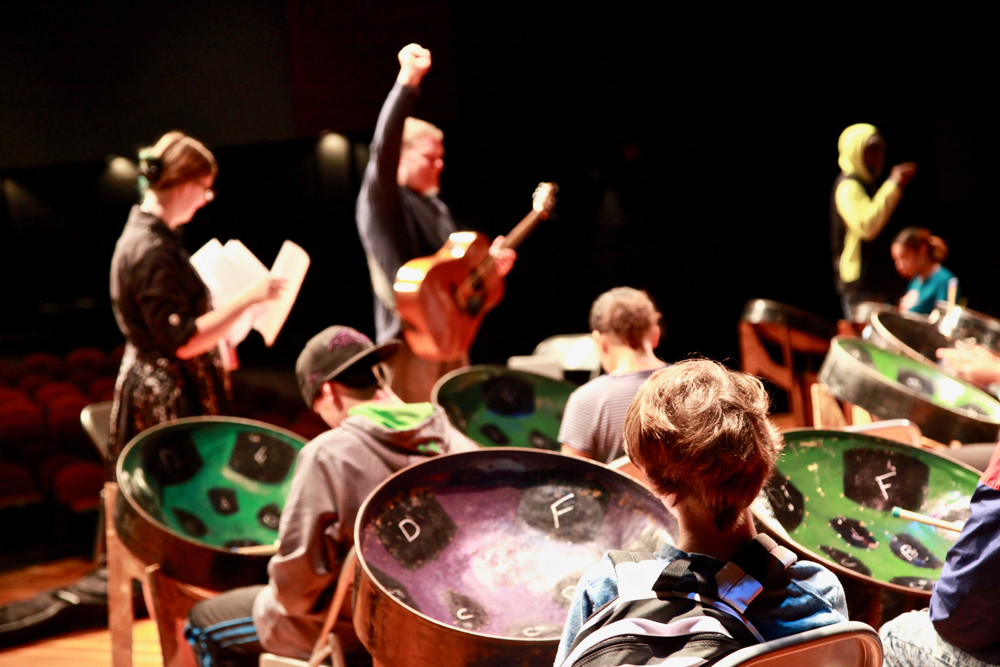 "As a math guy, I enjoy the challenge of learning the notes and shaping the metal," Kevin told Trumpf Express, a professional magazine published for the sheet metal processing trade. "As a musician, I try to recreate the essence of sound." The artist gave Ms. Dobry's ninth graders an introduction to what's possible when you combine an academic skill with the art form you love. And perhaps some of them even discovered a new talent.
The Arts Empowered Minds Initiative is the combined effort of many groups and individuals seeking to build a movement for increased equity through the arts in their community. With funding from the NEA in 2016, we built partnerships with Anne Arundel County Public Schools (AACPS), Chesapeake Arts Center (CAC), Arts Education in Maryland Schools Alliance (AEMS), Arts Council of Anne Arundel County, and University of Maryland – Baltimore County (UMBC).