Articles by Month:
October 2017
smartbeats is back this Saturday, November 4, during the weekly children's music program Young At Heart on WTMD. On this month's smARTbeats segment, Young At Heart host Lisa Mathews sits down for a chat with professional spoken word artist, slam poet, highly-animated and engaging frontman, and YA teaching artist Femi the Drifish.
Best known as one half of the spoken word/Hip Hop-influenced duo, THE 5th L, Femi uses his artistry to encourage listeners to discover their own unique voices and identities. The Drifish also partners with University of Maryland's Violence Prevention Program, using his words to address matters such as violence and bullying in our communities. He extends this experience, his skillful construction and delivery of words as art, along with compassion, patience, and high expectations to the classroom.
Femi the Drifish worked with our middle school students in Language Arts," said Christa Huber, the Arts Integration Coach at Patterson Park Public Charter School. "A great thing about that residency was the response we received from students who typically are not comfortable with performing in front of people. By their culminating performance, those students, in particular, were the ones to stand up and share their poetry with strength.
The artist teaches children to confidently use body language coupled with creative writing to convey emotions, communicate, and connect with others. He works with students to identify the similarities and differences between poetry, Hip Hop, and spoken word–or slam–poetry, then encourages them to try writing their own original poetry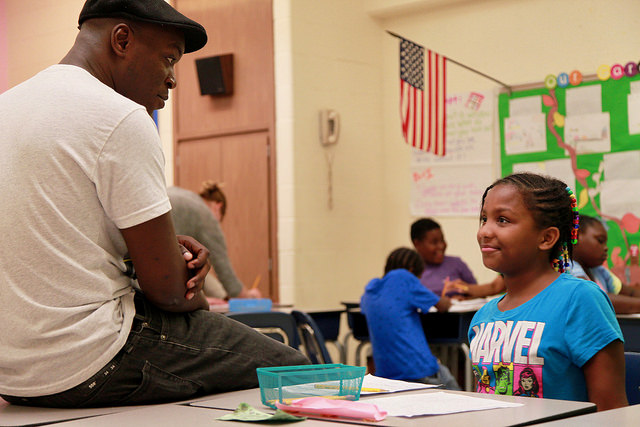 Ken'Niya, a former Summer Arts & Learning Academy student declared "Mr. Fish" to be her favorite teacher from the program in summer 2015. "He helped me a lot through my writing by giving me examples and showing me his awesome poems. The most challenging and rewarding thing I did in the Academy was my poem I am Baltimore," said the student. "It was emotional because of what was going on my city. I wanted to quit and switch classes but I realized I was the oldest in the class and the younger kids were having the same problem. So I told myself if you quit, they will too. So I pushed myself and everyone else, and made sure we were organized and ready to perform."
This is the kind of guidance that makes Femi the Drifish shine. Whether students are processing their feelings after an emotional event, confronting their worries or disagreements with friends, or looking forward to a world of firsts: first high school, first love, first dance, first goal, one thing is certain, when Mr. Fish is in the classroom, students will find the courage to share their voices and be heard.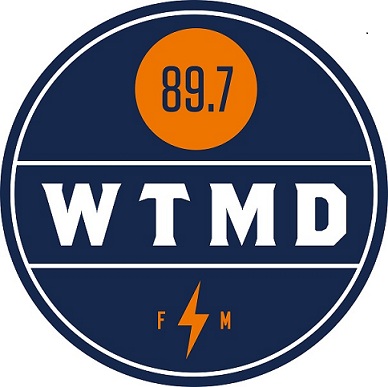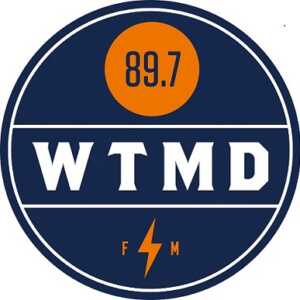 Young At Heart airs weekly from 7 to 8 am on Saturdays, featuring music that appeals to parents and children alike. Previous shows have featured music by Wilco, David Bowie, Andrew & Polly, Weezer, and others.
Hear YA teaching artist and musician Femi the Drifish online now!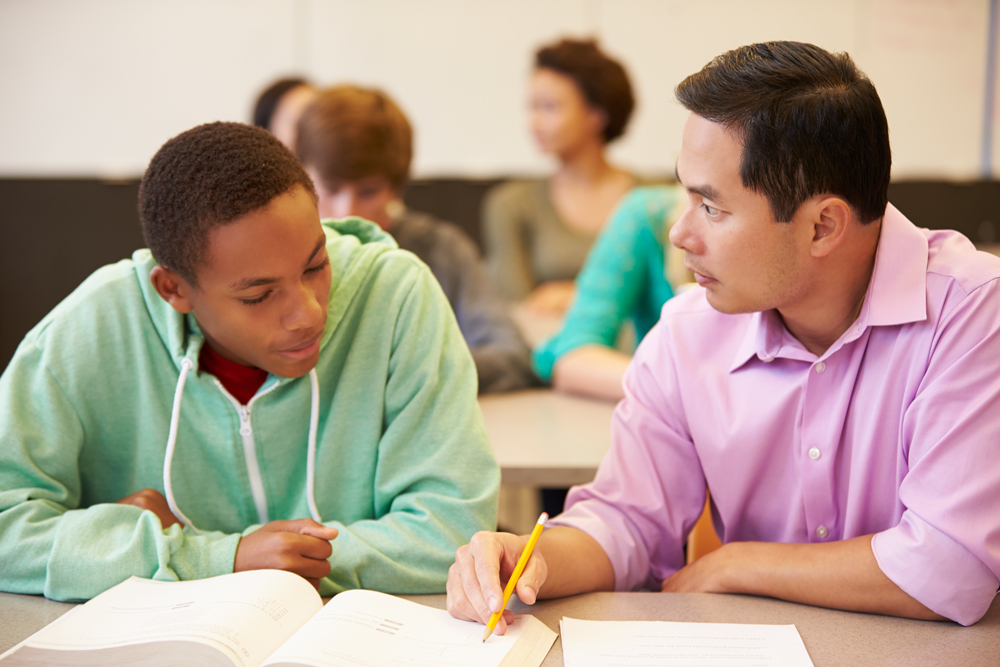 The Arts Empowered Minds Initiative (AEMI) is aimed at ensuring equitable access to the arts for Northern Anne Arundel County Public Schools through in-school arts integration, out-of-school arts programming, and professional development for teachers. Now in its second year, the initiative has been expanded to include all twelve schools in the region thanks to generous funding from the National Endowment for the Arts!
Notable among the additional schools is the North County High School (NCHS). All students in every other school impacted by AEMI are zoned to complete their secondary education at this high school. North County High School's new designation as an AEMI school will enable local students to continue their learning through arts integration throughout their school years. This creates a unique opportunity for the school to serve as a beacon for arts engagement, not just for high school students, but for the whole Northern Anne Arundel County community.
NCHS is already home to a variety of performing band and orchestra ensembles, and offers students the opportunity to become involved in a number of in-school and after-school arts activities. "The medium of music is a fantastic way to teach some wonderful life lessons as part of the comprehensive program at North County," wrote NCHS Music Director Theresa Bange on the school's extensive music program's webpage. The school climate encourages a culture of respect for the arts in its many forms. NCHS has also shown a commitment to innovation, offering special programs including the STEM (science, technology, engineering, mathematics) Magnet Program, the IT3 (International Trade, Transportation, and Tourism) Program, and the Early College Access program.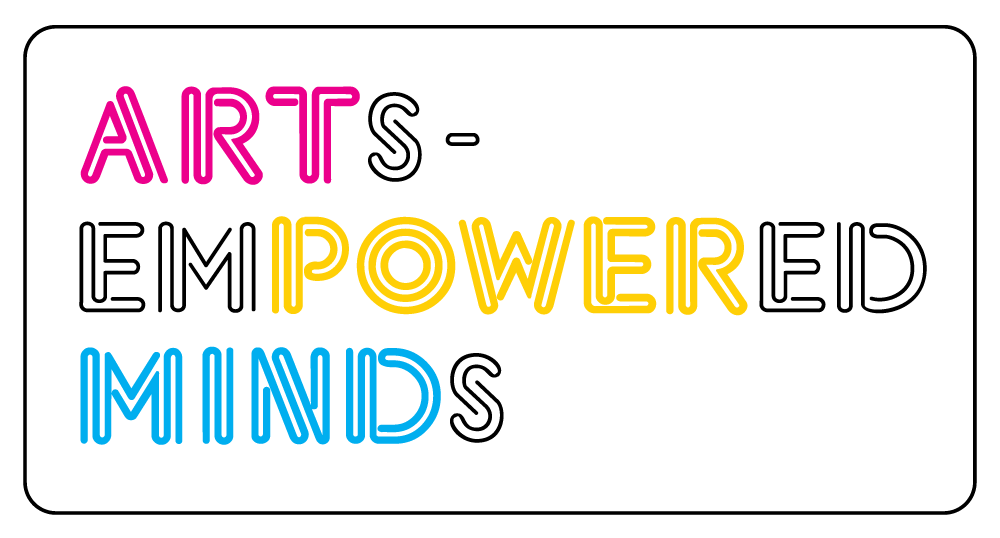 This year, the high school will participate in several arts-integrated opportunities where artists will professionally deliver instruction through the arts. Math Department chair Amy Goodman is leading the charge of integrating the arts at North County High. She is currently coordinating a residency developed by YA artist and spoken word poet Femi the DriFish in collaboration with the school's Algebra 1 team as well as collaborating with theatre artist, storyteller, and YA roster artist TAHIRA to develop a residency through the Teaching Artist Institute (TAI). Also through TAI, 9th grade algebra teacher Sarah Dobry is collaborating with steel drummer, Kevin Martin, integrating music with the curriculum!
"It's all about creating opportunities," said Mrs. Goodman. She recalled her experience working with teaching artist Carolyn Koerber in the previous school year. "There was one student who struggled all year, but finally felt success working with Carolyn. Bringing artists into the classroom is an amazing opportunity for not only our students, but for faculty as well."
We are looking forward to sharing the collaborative work of YA artists and educators in arts integration at North County High School over the next few months and for years to come.
The Arts Empowered Minds Initiative is the combined effort of many groups and individuals seeking to build a movement for increased equity through the arts in their community. With funding from the NEA in 2016, we built partnerships with Anne Arundel County Public Schools (AACPS), Chesapeake Arts Center (CAC), Arts Education in Maryland Schools Alliance (AEMS), Arts Council of Anne Arundel County, and University of Maryland – Baltimore County (UMBC).
Categorized:

News

Tagged:

AEMI, Algebra, Anne Arundel County, Anne Arundel County Public Schools, arts, Arts Empowered Minds, arts integration, drumming, Femi the Drifish, high school students, Kevin Martin, Math, Music, North Arundel High School, performance, poetry, residency, spoken word poetry, steel drums, STEM, TAHIRA, theatre, trigonometry
    Written by Jaime Clough,
2nd Grade Teacher at Margaret Brent Elementary Middle School and
Summer Arts & Learning Academy Classroom Teacher
"This hit, that ice cold, Michelle Pfeiffer, that white gold." As soon as I heard the music echo into the buzzing auditorium, I knew it was time. Katherine Dilworth, my artist partner, and I put on our old lady gardener hats, fluffed our red feather boas, and strutted through the crowd of children gathered for the first day of Summer Arts & Learning Academy (SALA) at Thomas Jefferson Elementary Middle School. Waving and pointing to our new 1st and 2nd graders, we introduced ourselves as not just teachers, but people. We pulled out our best, but simultaneously horrible moves, and leaned into making ourselves look as silly and approachable as possible. It was fun, it was full of life, and we created it.
This scene, this first real moment of SALA, is a small snapshot of what the entire summer felt like for us as teachers working with Young Audiences. Neither Katherine nor I had ever worked at the Summer Arts and Learning Academy before and we were a bit hesitant about what fully integrating the arts into each lesson would look like, especially in dealing with Common Core math. Coming into this program, I had just completed my third year as a Baltimore City Public School teacher. I was less concerned with management, and more concerned with how to plan arts experiences all day, every day. Katherine has taught many residencies all over Maryland with Young Audiences, so she was more concerned with the management piece than with planning content. Young Audiences did a beautiful job of pairing us together because our strengths complemented each other perfectly and we filled in the gaps for each other seamlessly. Looking back, one of the massive assets of the SALA program is that teachers and artists work together so that the best of both art and content is intertwined beautifully into each students' day.
Another huge asset to SALA is the freedom we had in planning our content to help our students enjoy their experience through art. We had a variety of types of art involved in each day, from movements associated with how a plant grows to full projects like weaving flowers based on patterns to create a "community garden" like in our story City Green.
One of my favorite projects that we planned and implemented was a math lesson that focused on symmetry. Our math skill that day was understanding the value of the equals sign and how to make true number sentences. As a hook strategy to help students understand this concept, we let our class choose magazine photos that we had cut in half. Then, we taught them about symmetry and allowed them to try to create the second half of their picture so that both sides had equal patterns, lines, and shapes. Not only did this art connection engage our students so that they were excited once math started, but it gave them confidence and helped them understand much more clearly what it means for something (like a math equation) to "look equal."
Lessons and experiences like these projects enriched our students' understanding and knowledge in a way that I did not expect. This summer, I was able to clearly see how differently an arts-integrated classroom functions compared to a non-arts-integrated classroom. In an arts-rich class, students are more engaged, they have fun, they are more willing to take risks, and they come to see each other not just as students capable of learning, but as whole people capable of creating incredible things. On that first day of SALA, we were introduced to our students not just as teachers, but as whole people. Because of this, we were able to build more trusting and holistic relationships with them. This experience changed the way that I will teach, always, and I hope that it changed how my students feel about school and learning.
If you are a K-12 certified academic teacher interested in teaching in our 2018 Summer Arts and Learning Academy, email us at info@yamd.org. Professional artists interested in using their knowledge and expertise to transform the lives and education of City School students should visit Summer Arts Corps to learn about our paid training program. 
smARTbeats returns to WTMD Saturday, October 14, during the weekly children's music program Young At Heart. On this month's smARTbeats segment, Young At Heart host Lisa Mathews sits down for a chat with beatboxer and YA teaching artist Max Bent. Performing for adults and the Pre-K set alike, the artist treats his audiences to a mix of original songs, fun covers, and interactive rhythmic games sure to get you up and moving.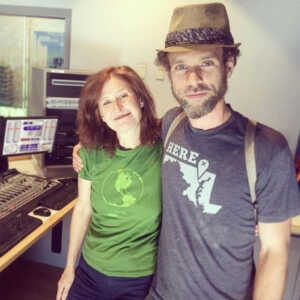 Max started beatboxing at the age of eight, imitating with his mouth what he heard on the radio. Since then, Max's love for the beat has taken him on many exciting journeys and a never-ending search for sounds that surprise him. His experience as a teacher has helped him transition into his work as a teaching artist.
During the segment, you'll hear how the artist, who is also half of the family-friendly beatboxing duo Baby Beats, challenges students and teachers alike to learn by making music. A former science teacher, Max is able to combine his artistic talent with his educational background to make strong connections to specific units and standards in the curriculum with irresistible enthusiasm and energy.
He works not only with kids, but with educators, leading professional development classes to show teachers how music, and, more specifically, beatboxing can be used as a tool to teach fractions and challenging them to think outside the box in their own lesson planning.
Give it a try and see: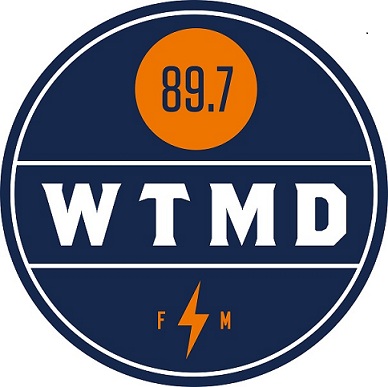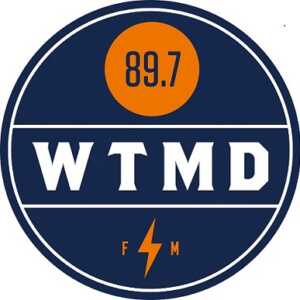 Young At Heart airs weekly from 7 to 8 am on Saturdays, featuring music that appeals to parents and children alike. Previous shows have featured music by Wilco, David Bowie, Andrew & Polly, Weezer, and others.
Hear YA teaching artist and beatboxer Max Bent online now!
Promoting empathy and kindness in all schools is a priority across school systems, with particular attention paid to encouraging a positive school climate in the month of October, National Bullying Prevention Month. New YA roster artist Tasty Monster Productions designed an award-winning program to open communication in the classroom and inspire students and teachers to engage in conversations about social issues such as loss and bereavement, the many guises of bullying, the necessity of kindness and empathy, and the power of our words in society.
Tasty Monster Production's Ferdinand is a powerful and moving modern adaptation of the classic children's book The Story of Ferdinand by Munro Leaf. "Ferdinand tells the poignant story of Tom, a single dad, struggling to go with the flow and raise his son in a world determined to make him fight," says the artist. "Raised on the story of his namesake Ferdinand, the bull who refused to fight but just wanted to sit and smell the flowers, young Ferdy learns the hard lessons in life as his father endeavors to shield him from the harsh realities of adulthood."
A 2013 Congressional Research Service report found that these school-based bullying prevention programs decrease bullying by up to 25%.
Researchers have found that programs designed to build character and empathy, address conflict management, and enhance social- and emotional-development are successful at reducing bullying behaviors (Swearer, Wang, Collins, Strawhun, & Fluke, 2014). School systems have rightly begun implementing strategies and hosting programs to address concerning behavior and educate both adult and peer communities to recognize the signs and effects of bullying. A 2013 Congressional Research Service report found that these school-based bullying prevention programs decrease bullying by up to 25%. And since peer interventions have been found to end 57% incidents of bullying (Hawkins, Pepler, & Craig, 2001), it is imperative that schools keep the dialogue open year-round about what it means to be kind, how to listen, and the importance of empathy and understanding.
Schools searching for meaningful, current, and effective programming to relay a message of positivity will find an ally in Tasty Monster Productions. "Ferdinand is a hard-hitting yet heart-warming one-man show which takes the audience on a journey of rebirth. Told from the perspective of Tom, a hard-working middle manager, this is the story of a father bringing up his son with empathy and kindness in a world that seems determined to push him in all the wrong directions. Through Tom we experience all the joys and all the heartbreaks of growing up, as well as quite a few very real parental dilemmas, as he battles to preserve the innocence of childhood despite corporate downsizing, classroom peer pressure, and mixed social messages about what it means to be a man in this contemporary twist on a grown-up fairy tale."
Tasty Monster Productions brings engaging new and re-envisioned works to a broad audience while expanding the use of technology and multi-media as a tool for storytelling. Learn how to bring Tasty Monster Production's award-winning performance, Ferdinand, into your school.