Articles by Month:
May 2017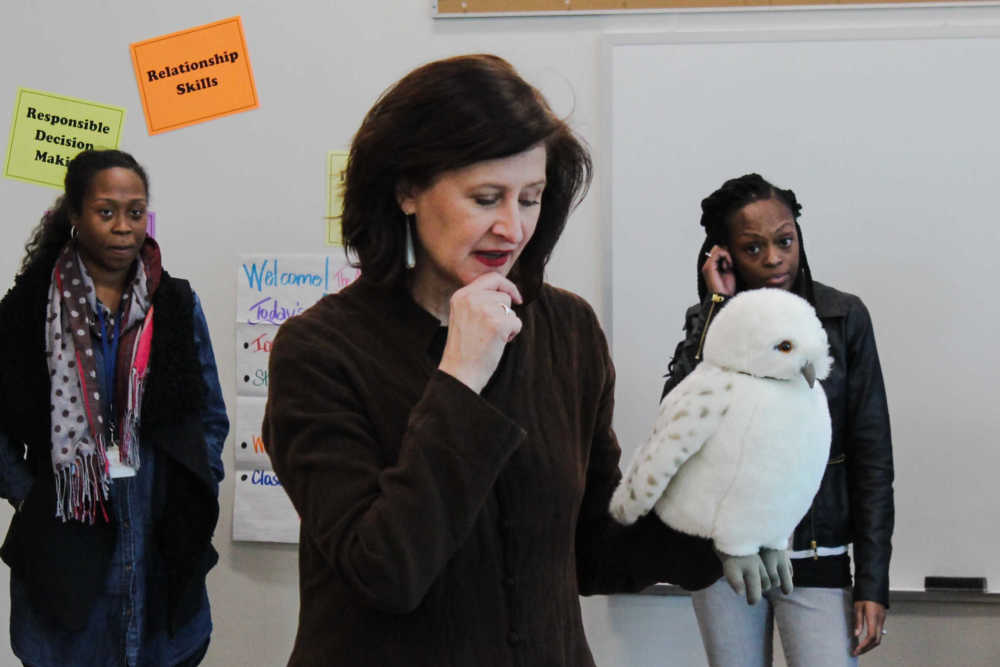 Written by Barbara Krebs, a Young Audiences volunteer and Sunburst Society member.
Colorful sticky notes adorned the walls of the classroom. Like before-and-after photos of an amazing remodel, the notes told the story of how a group of Head Start teachers in Southern Maryland unveiled their hidden talents to reach their young students through the arts. The 'before' stickies began, "I used to think…" Teachers filled in the rest of the sentence with thoughts such as, "dance, music and theatre weren't that effective," or "movement and story time could not go together," and "it was hard to integrate the arts into the classroom."
Then, as Young Audiences teaching artists demonstrated techniques that blend learning and the arts, the Head Start classroom teachers began making their own artistic/educational connections – connections that would help them return to their classrooms and engage kids in ways they had been hesitant to trust before. They soon realized that when kids are singing, dancing, and moving, it's easy for them to forget that they're actually learning!
The Professional Development course was held on February 17th and sponsored through the PNC Grow Up Great® initiative. Created to help children from birth through age five develop a passion for learning that lasts a lifetime, the program generously funded training that provided Head Start teachers with a variety of resources to increase learning, engagement and confidence by incorporating art into the curriculum.
Three YA teaching artists, musician Lisa Mathews, actor Khaleshia Thorpe-Price, and dancer Anna Menendez, taught the group. They learned, for example, how to use dance tools to create patterns, how to use their bodies and musical instruments to express themselves, and how the use of props and different character voices can more fully engage students in story time. At the end of the class, each teacher was tasked with writing and presenting a lesson seed in each art form for when the class reassembled in May.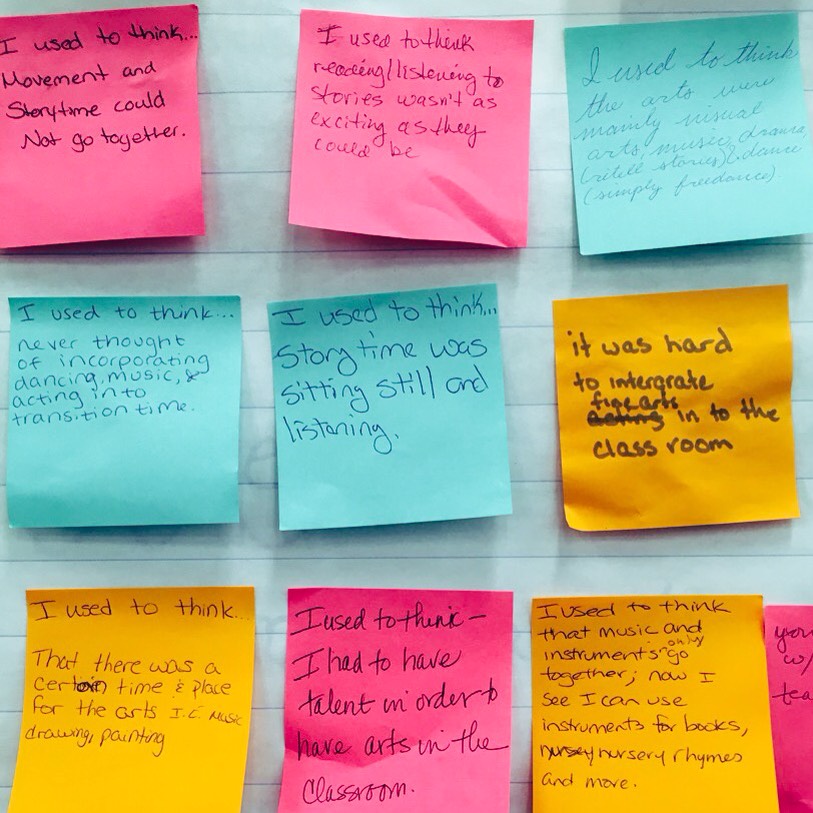 "It was very evident from their participation on the first day and their reflections on the second day that teachers were excited about these arts strategies and implemented them immediately," explained Kristina Berdan, YA's Education Director. "Having strong backgrounds in social and emotional learning, they were able to quickly experience and understand the impact that the arts can have on this kind of growth in young people. Most of them tap into the arts regularly through chants and songs, yet these professional development opportunities allowed them to learn deeper, more meaningful strategies in and through the arts. The 'ah-ha's and feelings of excitement were palpable!"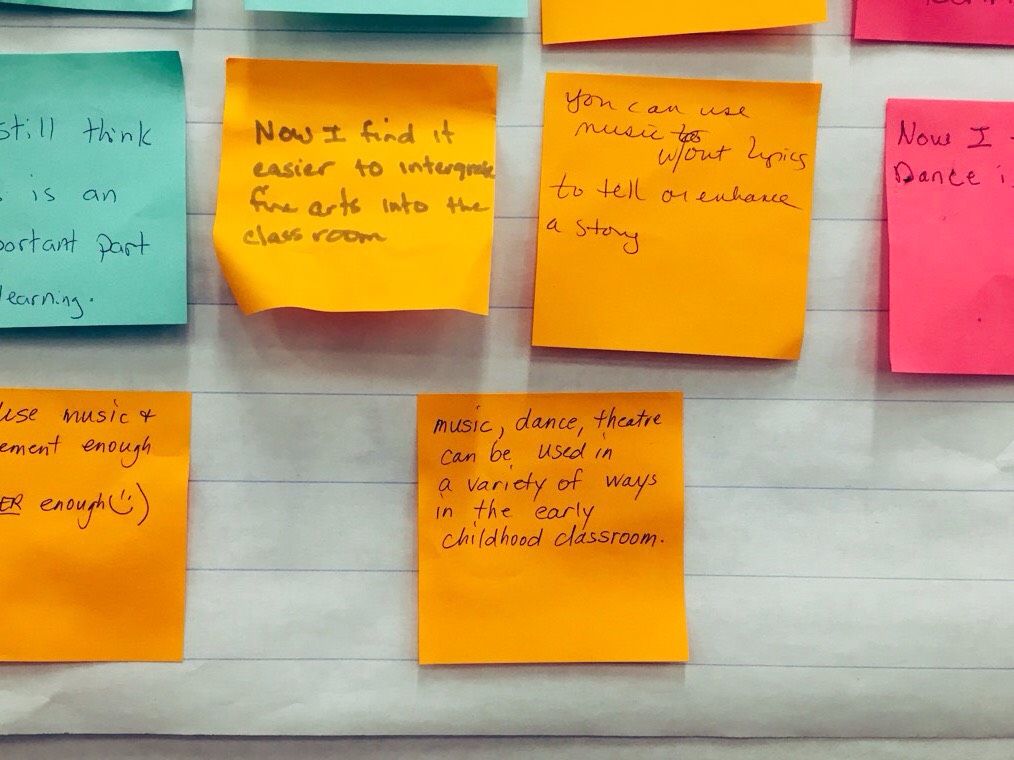 For some, wariness about the role arts could play in the classroom had been replaced with a newfound willingness to incorporate them into their lesson plans. Through the introduction of dramatic play and puppetry, for example, students had a greater understanding of the stories they read in class than they did before the professional development course. One Head Start teacher, Jessica Wiley, summed up her experience in YA's Professional Development class this way, "The ideas and suggestions were practical, applicable, and personalized. I love how Young Audiences was able to address our questions, challenges and concerns very well."
The teachers ended the day completing sentences on sticky notes that began, "Now I think…" Their statements showed how their opinions about using the arts as a tool for learning had evolved from hesitancy to a feeling of openness and anticipation, writing, "you can use music in all areas of teaching," and "dance can be a calming technique," or "movement in story time is helpful to keep children engaged."
For Maryland's youngest students, the new strategies will be especially impactful. "Head Start supports our nation's most vulnerable children by offering a comprehensive, high quality early-learning experience that prepares them for kindergarten and strengthens family participation in their children's learning," said Yasmina S. Vinci, executive director, National Head Start Association.
Like any successful renovation, the before-and-after sticky notes showed what can be created when you effectively blend harmonious elements – education and the arts – to capture a child's natural desire to learn.
The Bloomberg Arts Internship program is coming to Baltimore this summer, placing 25 Baltimore City rising seniors in paid internships at 14 local arts and cultural institutions. Students will participate in a rigorous six-week program, providing crucial college and career readiness preparation through hands-on, real world workplace experiences and professional development.
Managed by Young Audiences/Arts for Learning and the Greater Baltimore Cultural Alliance (GBCA), the program includes work at an arts organization, visits to arts and cultural organizations, and professional development training. The Baltimore Bloomberg Arts Internship Program runs June 20-August 4, with Baltimore being the third city to host the program along with New York City and Philadelphia.
Participating institutions include performing arts centers focusing on dance and music, art museums, libraries as well as film festivals and television studios. The organizations welcoming Bloomberg Arts Interns include:
Baltimore Center Stage
Baltimore Museum of Art
Baltimore Symphony Orchestra
Center for Innovation, Research and Creativity in the Arts (CIRCA) – UMBC
Dance & BMore
Everyman Theatre
Hippodrome Foundation, Inc.
Maryland Film Festival
Maryland Institute College of Art (MICA)
Maryland Public Television
Peabody Institute of The Johns Hopkins University
Port Discovery Children's Museum
The Reginald F. Lewis Museum of Maryland African-American History & Culture
Sheridan Libraries and University Museums, Johns Hopkins University
"Through our arts internship program, we're working to change how the next generation of employees and leaders perceive cultural institutions' contributions to a city's workforce, economy, and identity," said Patricia E. Harris, CEO of Bloomberg Philanthropies. "As part of the program, interns will develop critical workforce skills at select non-profit cultural organizations, meet with professionals in the field, and attend career and college readiness workshops as part of their summer experience. We are delighted to expand this program to Baltimore."
The 25 Bloomberg Arts Internships interns were selected through a multi-step application and interview process. They will work with arts organizations three days a week, go on field trips to cultural institutions once a week, and engage in professional development trainings once a week. Through the internships and trainings, students will develop organizational work plans, begin their college applications, write analyses of art performances, and complete final projects on their experiences. Internship focuses vary across organizations to include production, education, development, community engagement, artist engagement, video, music, administration and more.
"The arts have the power to transform lives and the futures of students in our community," said Stacie Sanders Evans, Young Audiences Executive Director. "Through their generous investment in Baltimore, it is clear that Bloomberg Philanthropies not only agrees, but also can see the vibrant, growing community of artists and organizations that make this city unique. We're thrilled to coordinate this wonderful opportunity, providing Baltimore students with experiences showing the arts as a viable career pathway and passion. We can not wait to see how this program impacts the ideas and dreams of these interns."
"GBCA is excited to be part of this new project," said Jeannie Howe, GBCA Executive Director. "The Bloomberg Arts Internships will help young people develop workforce and college preparation skills, and support an equitable pipeline for talented young people interested in careers in arts and culture. The cohort in turn, many of whom are of color, will help strengthen the equity and inclusion of Baltimore's wonderful and diverse arts organizations."
Baltimore Bloomberg Arts Interns come from schools across the city, including REACH! Partnership School, Baltimore City College, Western High School, Ben Franklin High School, Patterson High School, Baltimore School for the Arts, City Neighbors Charter School, Baltimore Design School, Digital Harbor High School, Bard High School Early College, and Mergenthaler Vocational Technical High School.
Categorized:

Bloomberg Arts Internship, News, Press Releases, Summer Learning

Tagged:

Baltimore, Baltimore City, Baltimore City College, Baltimore City Public Schools, Baltimore Design School, Baltimore School for the Arts, Bard High School Early College, Ben Franklin High School, Bloomberg Arts Internship, City Neighbors Charter School, Digital Harbor High School, high school, high school students, Interns, Mayor Catherine Pugh, Mergenthaler Vocational Technical High School, Patterson High School, REACH! Partnership School, summer internship, Western High School
Step into a FutureMakers workshop, and you are immediately met with bright colors, texture, and sound! The room is a symphony of whirring and spinning, and you can almost hear the busy minds buzzing. This is exactly the scene in the art room when FutureMakers coaches Topher and Ross taught a series of workshops at Gardenville Elementary recently.
Thanks to programs like the Access for All Initiative and Maryland State Arts Council (MSAC) Artist in Residence (AiR) grant, more and more schools are able to bring the high-quality STEAM programming that FutureMakers provides into their classrooms. "We're so happy to see so many schools leveraging resources from the Maryland State Arts Council," FutureMakers founder Matt Barinholtz told us. "In 2017, we served nearly 1000 Maryland students through AiR programs – all who were able to increase their understanding of the engineering design process, circuits and visual arts elements by creating artworks that are designed and built to move!"
The goal of each workshop was for every student to create a drawing machine: a small, unique, motorized tripod that doodles and draws as it swirls and whirls across a flat surface. But it would be a mistake to assume that the finished product that students carry away is the only benefit to the session. FutureMakers teaches kids that engineers cooperate and persevere—skills that will take students far.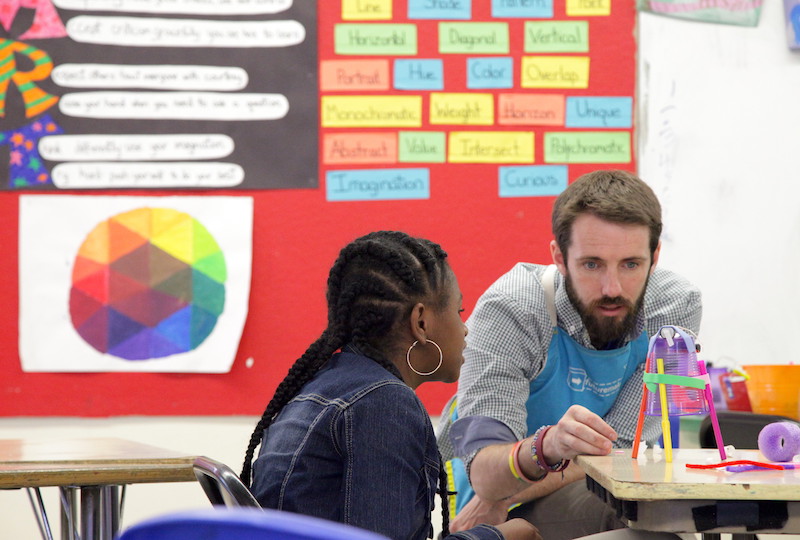 Coach Topher raised his hand at the front of the classroom and asked, "Who here has ever made something before?" The kids were excited. Some of the materials they received to build their machines, they recognized. Some, they did not. All of them, they had to connect and make work.
Problem-solving and troubleshooting are easy to talk about. "It's easy to say, 'try your best,' but in the moment, it's the most frustrating thing." Connecting batteries to motors and transforming them into pieces of art takes patience and skill. "Engineers fix stuff. Usually, they're fixing stuff they mess up themselves!"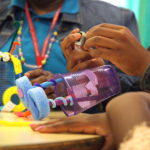 Though students all started on the same path, each robot took on its own distinct personality. Students directed the design of their bots, testing and retesting to see how design elements worked with the functionality of their machines. Through problem solving and teamwork, the young engineers found success.
"FutureMakers knows that integrating quality STEAM programs is essential – and requires support," said Barinholtz. Funding is available for schools and community organizations that can help all children experience high-quality arts programs.
Bring FutureMakers into your school with the help of a Maryland State Arts Council (MSAC) Arts in Education (AiE) grant. The MSAC AiE grant will fund up to 30% of the total cost of a YA residency program, including travel costs. The deadline to apply is Friday, May 19, 2017, by 5 pm. Start the application process today.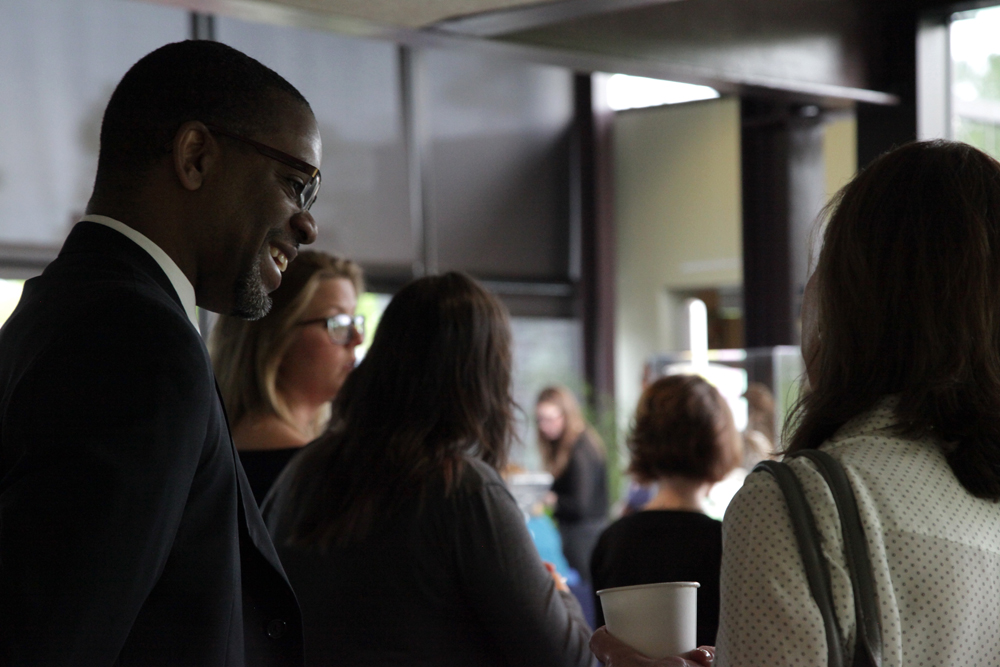 We are reminded every day of the irreplaceable support we receive from those who share in our mission to transform the lives and education of Maryland students through arts experiences. From teachers and teaching artists to principals, parents, and donors, our list of allies is long. And because of our allies, the reach of our impact is wide and growing even wider.
"Thanks to our amazing staff and board, and to our supporters, including our Sunburst Society, our outreach has grown by 400%," executive director, Stacie Sanders Evans, announced at the crowded Impact Breakfast last week. "Last year, we reached 191,000 students at nearly 500 schools with 225,000 hours of inspired learning! Also, we trained 1,096 teachers in arts-integrated instruction – so that means this kind of learning takes place even when our artists aren't in schools."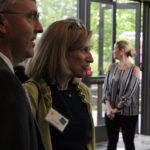 Our teaching artists live and breathe our mission through their work in classrooms every day. And that's just the beginning. While they may fly under the radar, our board of directors includes 23 of the most engaged, hands-on leaders and supporters we could hope for. Their commitment is extraordinary. Our board members can be found supporting our work in any number of ways including authoring blog posts, hosting On The Brightside events or leading full-day staff and teaching artist trainings. You may find them meeting with potential sponsors over lunch, inviting colleagues to our events, learning dance routines with their co-workers from a teaching artist, or even volunteering to make sock-puppets at our Family Engagement Night!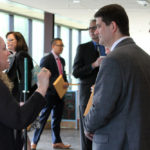 Our board members are proud of the work we all do and they are eager to say so. "Arts integration is when the arts are drilled down into an academic curriculum in a thoughtful and meaningful way – and that is what puts the 'Arts for Learning' in our name and what makes Young Audiences/Arts for Learning so exceptional," explained board member Tea Carnell at the Impact Breakfast. "What do the arts bring to a curriculum? Creativity, joy, and expression are the obvious ones. Arts integration brings mastery, perseverance, insight, focus, understanding, reflection, and problem solving."
It is this passion for arts integration and the desire to reach all children that drives each one of us at Young Audiences, but we wouldn't be able to do the work we do, and we wouldn't be able to reach the children we reach, without the unwavering support of our board members. "We are at this incredible moment in time. We have the evidence our programs work. We have a school system that is asking for help. All we need to do is bravely create the opportunities we know students need," Stacie Sanders Evans told supporters. "Young Audiences, its incredible artists, everyone in this room – YOU – can close the gaps for our young people."
And you are. Because of you, we not only met, we surpassed our Impact Breakfast's fundraising goal. From the bottom of our hearts, we extend a sincere thank you to our board, to Alan Hoff, chair of our major gifts committee, and to each and every one of our wonderful supporters. Visit yamd.org to learn more about the programs we offer and how you can help us reach even more children.
At Young Audiences, we are transforming the lives and education of young people through the arts by connecting educators, professional artists, and communities. Our roster artists use music, dance, visual arts, and theater to bring classroom lessons to life and empower students to think creatively and engage in the learning of all subjects in different ways. All of this contributes to joyful, creative, and impactful learning experiences in schools. Together, we are sparking imagination, energizing classrooms and giving children the tools they need to build, collaborate and thrive.
We are thrilled to announce a new partnership with WTMD to feature YA teaching artists on their new radio show Young At Heart, airing Saturday mornings! Beginning May 6, host Lisa Mathews—YA teaching artist and lead singer of Grammy-nominated children's band Milkshake—will chat with YA roster musicians on a monthly segment called smARTbeats. Listeners will learn about the artists' work, arts integration, and how the arts can reach students in the classroom.
"For me, songwriting with young people is STILL an exuberant experience – focused and playful, challenging and collaborative – and deeply satisfying for me."
The series will begin with YA teaching artist and musician Sue Trainor. In the classroom, Sue teaches students to use songwriting as a tool to remember content. In the studio, her compositions are playful and fun – the kind of tunes that you can't help but smile when you hear, with the kind of lyrics you won't forget. "As a young person, I was captivated by the songwriting process. Musical jams with other kids were exuberant experiences," Sue says, "For me, songwriting with young people is STILL an exuberant experience – focused and playful, challenging and collaborative – and deeply satisfying for me."
"I'd like to think we're at our best when we're young at heart — when we have a youthful outlook on life no matter what our age," host Lisa Mathews told WTMD. "I still like to ride the roller coaster, jump in rain puddles and eat toasted marshmallows. So listening to songs about taking a trip into space or the wonders of rainbows or eating lots of grapes rocks my world, and I hope it makes listeners smile while they start their day together."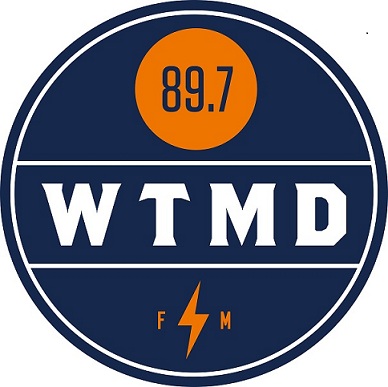 Young At Heart airs weekly from 7 to 8 am on Saturdays, featuring music that appeals to parents and children alike. Previous shows have featured music by Wilco, David Bowie, Andrew & Polly, Weezer, and others.
Hear YA teaching artist and songwriter Sue Trainor online now!
Categorized:

News, smARTbeats on WTMD

Tagged:

arts integration, Lisa Mathews, Milkshake, Music, radio, smARTbeats, songwriting, Sue Trainor, teaching artists, WTMD