Young Audiences, the statewide nonprofit that boosts student achievement by bringing arts integration into classrooms and children's learning experiences, has hired Leyla Layman as its new Chief Operating Officer.
Former Young Audiences COO Kurtis Donnelly will remain with the organization, taking on the newly created role of Director of Summer Learning, to enhance and expand Young Audiences' summer programming and impact.
Leyla Layman is a career public servant, most recently serving as Deputy Executive Director, Operations and Chief of Staff for the Maryland Department of Human Services' Child Support Administration where she managed strategic initiatives to increase program effectiveness and worked to identify and create systems to improve operating efficiency.
"Working to improve outcomes for children and communities has been the primary focus of my career," said Layman. "Young Audiences offers an innovative approach of using the arts to keep children interested in learning. I am honored and excited to become part of the team."
Previously, Layman was Director of the Baltimore City Health Department's Office of Youth Violence Prevention and was responsible for program oversight, expansion, and evaluation.Under her leadership, youth outreach increased by 150%.
"Leyla's experience working with communities, families and local institutions made her an ideal candidate for our COO," said Stacie Sanders Evans, Young Audiences President and CEO. "Welcoming a uniquely talented, proven leader like Leyla will allow our organization to connect with more children, sparking their passions with arts-integrated learning. I'm excited to work with her."
Kurtis Donnelly's transition to Director of Summer Learning comes as Young Audiences expands its focus on year-round learning, implementing and growing programs in the summer. In his nearly three years as COO, Donnelly streamlined the success of Young Audiences' Summer Arts & Learning Academy while implementing and coordinating all of Young Audiences programming.
"Kurtis' leadership and understanding of how arts-integrated summer learning can be effective puts Young Audiences in a great position for continued success," said Sanders Evans. "Engaging children in ways that make learning fun is crucial to uncovering opportunities for positive development and growth. I'm incredibly thankful that Leyla and Kurtis are here to help build on Young Audiences' work doing just that."
"Working to improve outcomes for children and communities has been the primary focus of my career," said Layman. "Young Audiences offers an innovative approach of using the arts to keep children interested in learning. I am honored and excited to become part of the team."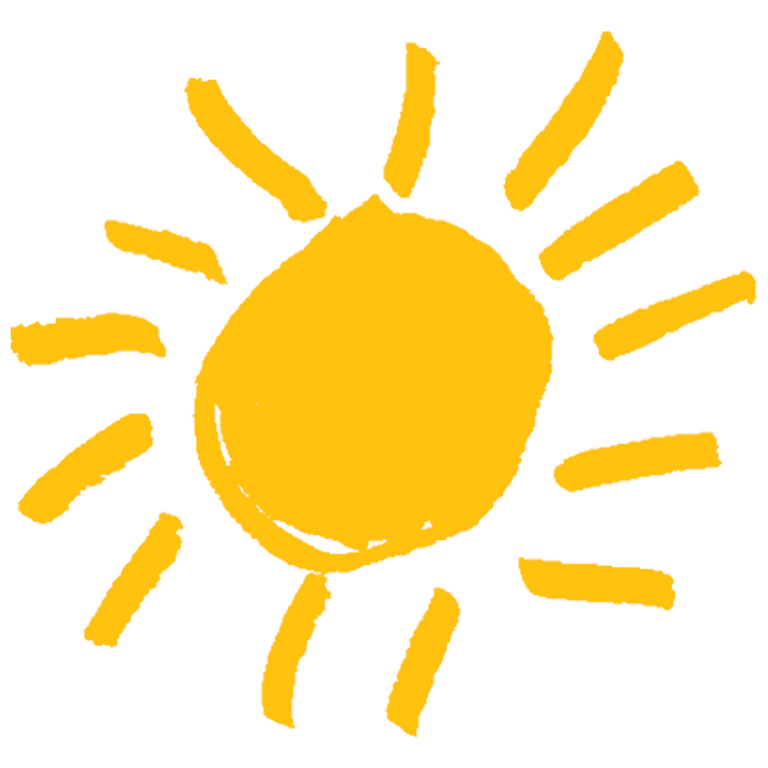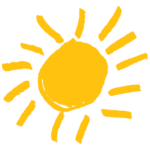 Started in Baltimore in 1950, Young Audiences is the nation's largest arts-in- education provider. As the Maryland affiliate, Young Audiences/Arts for Learning (YA) is devoted to enriching the lives and education of Maryland's youth through educational and culturally diverse arts programs. Through Young Audiences, professional artists from all disciplines partner with leaders and schools for over 7,000 hands-on arts learning experiences that reach more than 190,000 Maryland students. Young Audiences envisions a Maryland where the arts are valued for their capacity to transform lives, and where every student is immersed in opportunities to imagine, to create, and to realize their full potential.
In 1923, a 48-foot Balsam fir was erected by the District of Columbia Public Schools to the south of the White House. The tree was decorated, lit, and named the "National Christmas Tree." Though the trees have varied, the National Christmas Tree still stands, 94 years later. Surrounding the National Christmas Tree is the America Celebrates display where smaller evergreen trees are decorated with handmade ornaments to represent the unique history, culture, and heritage of each of the nation's 56 states and territories.
This year, the Maryland State Arts Council selected YA roster artist Katherine Dilworth to design the ornaments for the Maryland state tree for the America Celebrates display. The artist has been integrating fabrics and felted fibers into her art for more than 20 years. Her work is shown in galleries throughout the U.S. and was included in two books. In her school residencies, Katherine teaches students how to sculpt loose wool into solid shapes and colorful, textured murals. For this project, however, her materials were quite different.
The artist worked with Ewell Elementary School students on Smith Island to make the ornaments for the 2017 Maryland state tree. Smith Island, Maryland's only inhabited Chesapeake Bay Island, has about 250 residents and can only be reached by boat. Ewell, the largest of the communities on Smith, is home to the island's sole elementary school (the K-7 Ewell Elementary School serves a total of 11 students).
The Chesapeake Bay is integral to the lives of the island's inhabitants where watermen collect fish and shellfish, like oysters and Blue crabs from its waters. Katherine chose to craft the ornaments from oyster shells to bring attention to the Bay's endangered species. "I wanted to highlight the Chesapeake Bay on the Maryland tree, particularly focusing on animals and plants that have been threatened or endangered," said the artist. She and the students looked at animals like the American Bald Eagle, once threatened by human behavior, but whose populations have since been revitalized.
"I contacted the Ewell Elementary School on Smith Island because the kids there would have an intimate knowledge of life on the bay," Katherine explained. The students painted the smooth, concave surfaces of the sea creatures' shells with wildlife native to the region: Baltimore checkerspot butterflies, Blue crabs, Seagulls, Geese, Rockfish, and of course, oysters. The decorated mollusks awash in the blues of the Chesapeake hang proudly on the Maryland State tree this year, reminding us of our relationship with the natural world and representing a way of life only found in Maryland.
The America Celebrates display is free and open to visitors throughout the month. Learn about last year's ornaments here.
Katherine Dilworth introduces students to the centuries-old art form of felting. Learn how you can bring her programs into your school today by visiting her artist page.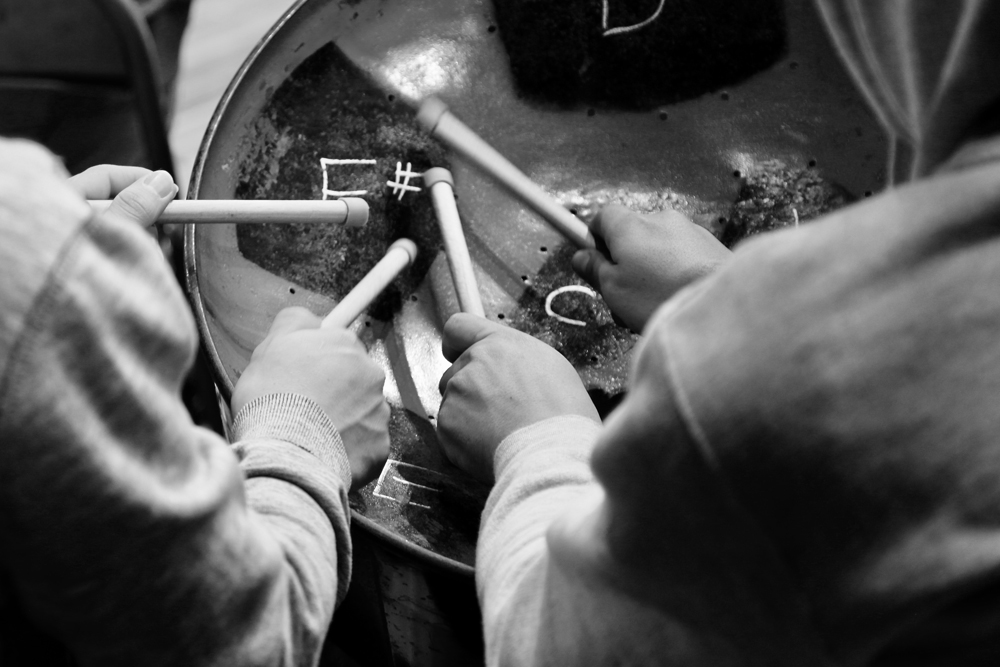 "Will I ever use this in real life?" A teacher could rattle off the professional fields that a mathematician could enter after pursuing a degree when students challenge, "Why do we have to learn this?" Or, they could show them what they can do now with the skills they are practicing. The arts are good for that, and YA roster artist Kevin Martin is an expert at teaching students how to employ their new mathematical knowledge in a very cool and tangible, real-world way.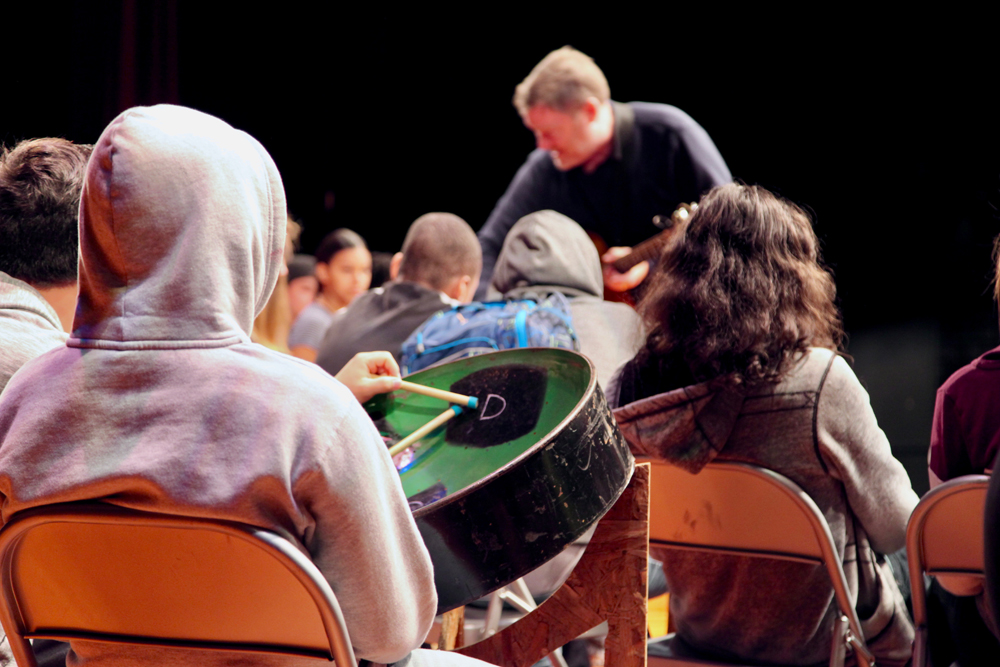 Kevin has been building and playing steel drums, also called steel pans, for more than 20 years. Through his company Rockcreek Steel Drums, the artist has built thousands of steel drum instruments for clients across the world, and now, he is sharing this knowledge through a residency with students at North County High School (NCHS) in Anne Arundel County. "A steel pan is really a musical sculpture," says Kevin. These sculptures are tuned instruments that have been methodically hammered into a very specific shape and thickness from the flat base of a steel barrel.
This residency came to NCHS thanks to professional development for teachers in arts integration as part of The Arts Empowered Minds Initiative. Through the initiative, schools are learning to use arts integration as a strategy for boosting student achievement and engagement. Classroom teachers and school administrators are building sustainable partnerships with teaching artists and arts organizations that inspire students and use the creative process to make meaningful, real-world connections to the curriculum.
Kevin worked with 9th grade algebra teacher Sarah Dobry to teach students how steel drum design and fabrication requires the same mathematical concepts explained in their textbooks.
Using careful measurements and the same tools and algebraic formulas that Kevin uses in his shop, the students learn to graph a drum's rate of change to see how the sides of the pan slope inwards at different rates. Because they're not just learning, but applying the strategies and formulas they've learned, students appreciate the instrument's transformation from flat to concave and the depth and location of each depression.
Of course, the class also learned to play the instruments. Pairs of students learned where to hit specific notes on the pan and how to control their drumsticks to achieve different effects, rolling them over a note to extend a sound, or striking it purposefully.
As the students gained confidence, they took turns demonstrating their ability. Ms. Dobry was impressed by her class' excitement and eagerness to participate, "The kids who are usually silent in math have been volunteering to be the example this week."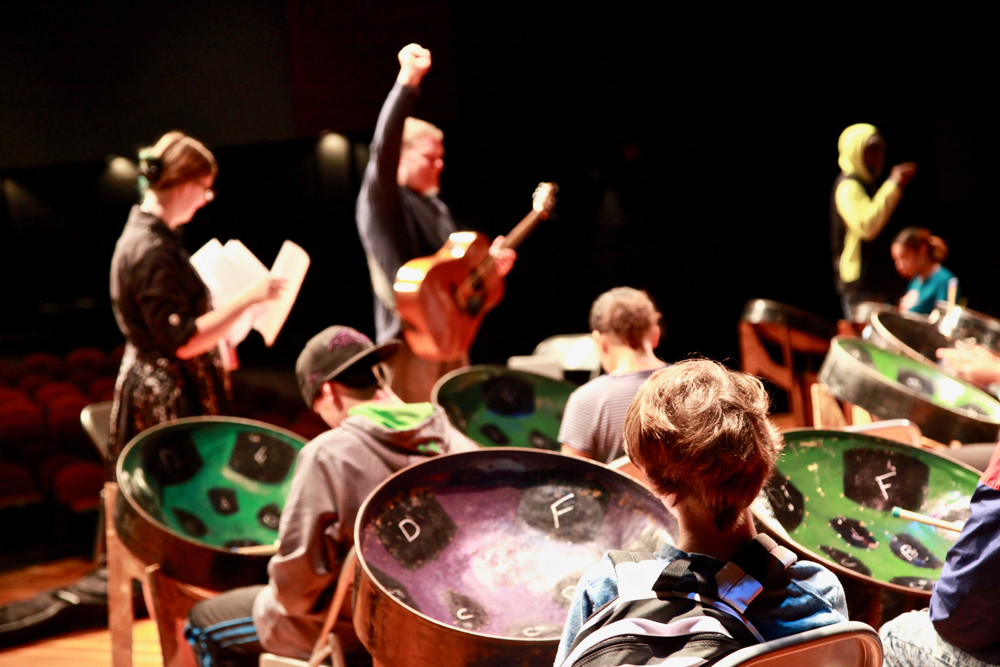 "As a math guy, I enjoy the challenge of learning the notes and shaping the metal," Kevin told Trumpf Express, a professional magazine published for the sheet metal processing trade. "As a musician, I try to recreate the essence of sound." The artist gave Ms. Dobry's ninth graders an introduction to what's possible when you combine an academic skill with the art form you love. And perhaps some of them even discovered a new talent.
The Arts Empowered Minds Initiative is the combined effort of many groups and individuals seeking to build a movement for increased equity through the arts in their community. With funding from the NEA in 2016, we built partnerships with Anne Arundel County Public Schools (AACPS), Chesapeake Arts Center (CAC), Arts Education in Maryland Schools Alliance (AEMS), Arts Council of Anne Arundel County, and University of Maryland – Baltimore County (UMBC).
smARTbeats returns Saturday, December 2 during the weekly children's music program Young At Heart on WTMD. On this month's smARTbeats segment, Young At Heart host Lisa Mathews sits down with YA roster artists and Latin Grammy winners Andrés Salguero and Christina Sanabria, better known as 123 Andrés.
The two have brought many multicultural performances and bilingual musical experiences in Spanish and English to children across the United States and Latin America. Their second album, Arriba Abajo, even won the Parents' Choice Gold Award for children's music!
Andrés' career began at a very young age in his home country of Bogota, Colombia, performing and even recording an album at only eight years old. His love of children's music and the opportunity to teach and inspire through music, however, came to the artist as an adult. And we are so happy it did! His talent, energy, and charisma make it easy to see why Billboard Magazine called him "a rockstar for little language learners!"
Families could spend hours surfing just their youtube channel filled with the songs, videos, and cartoons that have kids and adults alike hooked and learning. But these catchy, uplifting beats will make you want to enjoy 123 Andrés in person.
"My aim is for children to emerge more accepting, tolerant and curious when they meet others who are different from them," says Andrés. Likewise, he says, "For Latino children, it's especially important to have opportunities to see a positive role model who looks like them and to experience programming that celebrates their language and background."
123 Andres' audiences are treated to a tour of Latin America, learning new vocabulary, history, culture, and geography through songs in both Spanish and English, and dances like salsa, bachata, plena, mariachi, vallenato, bolero, champeta, and more.
What 123 Andrés brings into schools is fun, plain and simple. And fun is something everyone understands no matter what language you're speaking! 123 Andres will make the whole family salta, salta (jump, jump)!
Young At Heart airs weekly from 7 to 8 am on Saturdays, featuring music that appeals to parents and children alike. Previous shows have featured music by Wilco, David Bowie, Andrew & Polly, Weezer, and others.
Hear YA teaching artist and musician 123 Andrés online now!
Written by Barbara Krebs,
Young Audiences volunteer and Sunburst Society member
On Friday, November 17, Young Audiences hosted its second annual Art Crawl at City Neighbors High School, an arts-integrated public charter school in Baltimore City. Approximately 75 attendees filled the school's stylish café, mingling among lush booths, comfy couches, ambient lighting, and in the glow of neon signs. As the group noshed on delicious hors-d'oeuvres and drinks provided by Flavor, Union, and Noble Vintners, Young Audiences President & CEO Stacie Sanders Evans welcomed the crowd, "Every person in this room played a role in closing the inspiration gap this summer." The inspiration gap, she explained, is the difference between what we know the best conditions are for learning and what kids actually get these days in school. "Thanks to you, we reached 825 MORE young people last summer and expanded our summer programs to include middle and high school students."
She presented a short video highlighting Young Audiences' Summer Arts & Learning Academy, talked about the impact on the students that it serves, and shared the organization's plans for the future. This year, Young Audiences brought their Summer Arts & Learning Academy to four Baltimore-area schools, serving more than 1,100 students over a 5-week period.  Next year, the goal is to double this achievement by expanding to eight academies with an enrollment of 2,200 students.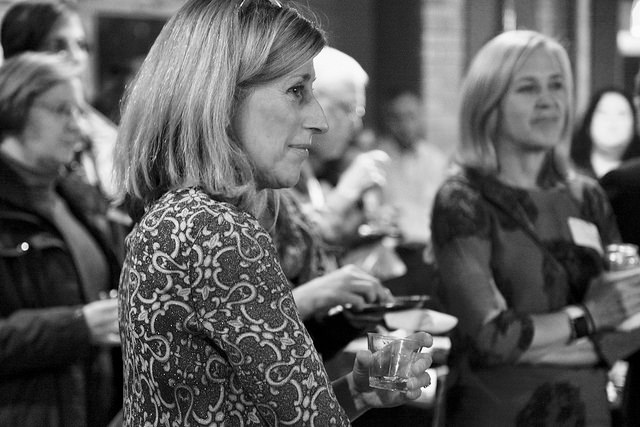 You couldn't help but feel proud of what Young Audiences has accomplished in stemming summer learning loss. With the help of dedicated artists and academic teachers, children who regularly attended the Academy not only avoided summer learning loss in reading and math, but in many cases made significant gains over their national peers in standardized testing. The findings showed potentially groundbreaking progress in tackling summer learning loss, a chronic challenge facing public schools.
That sense of pride was especially felt among the attendees who, either through corporate or private donorship, provided funding to bridge the gap between the City School system's budget and the actual cost of the Academy. I had been fortunate enough to observe one Summer Arts & Learning Academy over the summer and was delighted by how many guests shared their own stories of Academy site visits. And on this evening, we had the pleasure of experiencing the Academy not just as observers, but from the perspective of students.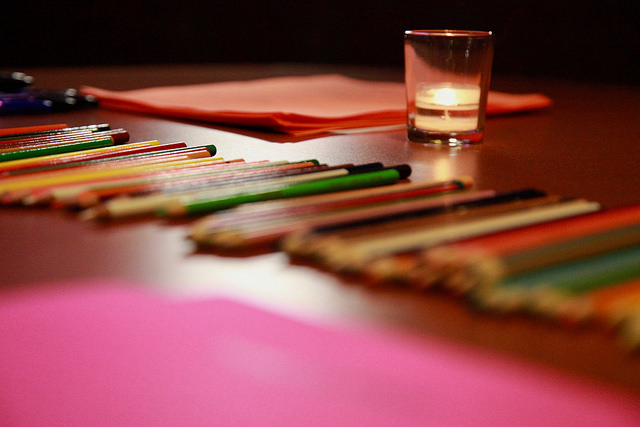 We were divided into groups before departing on our journey to experience learning with Young Audiences. At three arts-integrated learning stations set up throughout the school, artist-teacher partners invited attendees to step into the shoes of students and learn academic content through the use of various art forms. Of course, since it was an art crawl for adults, there were cocktails to enjoy as well!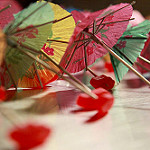 One Fish, Two Fish, Red Fish, Blue Fish
Lemonade, vodka, and Blue Curaçao garnished with a Swedish fish
Concocted by Board Chairman and Sunburst Society Member Randy Osteen and Stephanie Felix
We took our seats in the library where paper, markers, glue sticks and googly eyes had been set out on tables. Fiber artist Kathrine Dilworth and her teacher-partner, Jaime Clough, explained they had worked with first graders in the Summer Arts & Learning Academy to reinforce math skills.
We were instructed to draw a monster, name it, and then partner with someone to create a mathematical word problem, as this is a difficult skill for six-year-olds.  So after Pink Plush (my furry pink monster) was completed, the gentleman across the table handed me his monster, Curley, and I wrote the following, "If you subtract Curley's eyes (3) from Pink Plush's (4), you are left with one eye."  The teacher smiled and encouraged me with a cheery, "Perfect!" I can picture her having done that many times this summer.
S.T.E.A.M.
Belgian-style amber ale and Grand Marnier
Concocted by Board Secretary and Sunburst Society Member Tea and Kevin Carnell
You've heard of STEM, haven't you – Science, Technology, Engineering, and Math?  Well, when you add the Arts, you get STEAM!  In the music room, after grabbing our next cocktail, we met percussionist Jason Armstrong Baker who taught us the basics of beatboxing.  After demonstrating how to get Siri, Apple's virtual assistant, to beatbox for you – one incredulous person asked, "Seriously?" to which another wit deadpanned, "No, Siri!" (you gotta love this crowd) – we went through a couple of patterns to master the skill.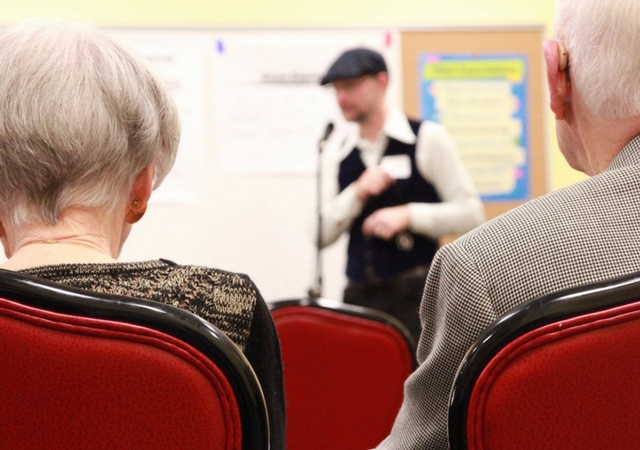 Convinced we were ready (really?), he turned the floor over to classroom teacher Shana Smith who had assisted third graders with their multiplication tables.  After picking a card (the 5 of hearts), which was our factor (in this case, rhythm size), and after a roll of the die (3), which determined our group size (in this case, the number of times the rhythm was repeated), we had our multiplication problem, 5 x 3.  Thus prepared, we broke into a stuttering chorus of BttKt, BttKt, BttKt – our answer, 15!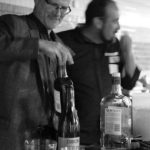 Poetic License
Dark Rum, lime, bitters, mint, and a splash of Prosecco
Concocted byVice Chairman of the Board and Sunburst Society Member Alan Hoff and Trisha Frick
Moving back into the room in which we had begun the evening, we grabbed our cocktail and gathered around tables as Femi the DriFish, a slam poet, and his teacher-partner, Erin Inouye, explained how they used the book Seedfolks as a basis for their lessons.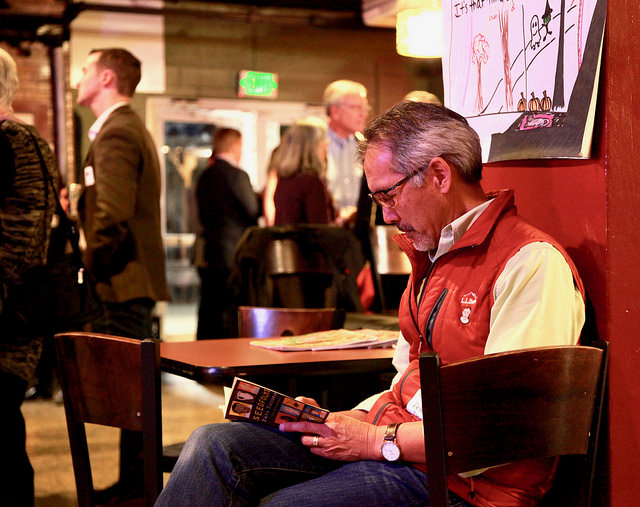 Using the example of "Through My Window," we were asked to write our own poems to illustrate what we see through our window. Just as the pair had done with the fourth and fifth graders they led this summer, they offered several ways to accomplish this. A green sheet provided partial sentences with blanks left for the author to fill (think Mad Libs). Some participants were handed blank pink sheets of paper on which to pen a poem from scratch (a few brave souls chose this). For those feeling intimidated by the written word, colored markers and a blank white sheet were provided on which we could draw our window scenes.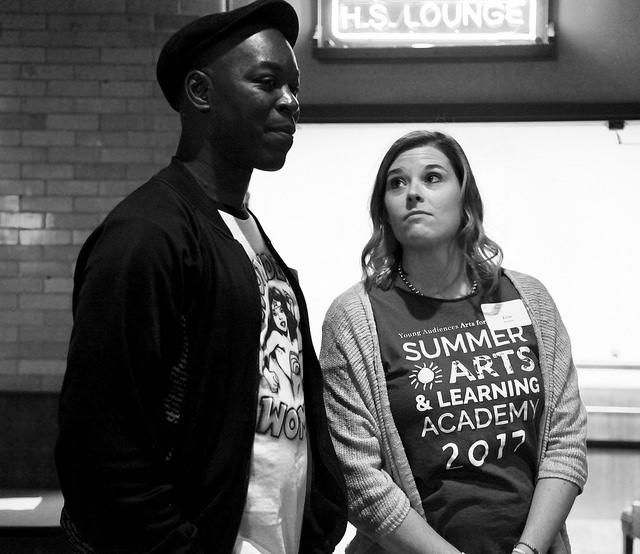 After completing our poems, we were invited into a circle to share them. And folks from each group (pink, green and white) did so. Particularly sweet was a gentleman who drew his poem, explaining that the trees were still green, not because they hadn't changed colors yet, but because he left for work before the sun rose and got home after it set.  So the last time he saw his trees, they were still leafy and green – a detail he might have felt hesitant to explain in writing, but that came flowing from him through his artwork!
At the end of the evening the groups reunited for a few more snacks and conversation. And what struck me as I talked with these people was their shared passion for both the arts and education. One woman, Sharon Button, had actually been the Executive Director of a Young Audiences affiliate in Buffalo, NY in the 1970s. At the time she was a workforce of only one, but toiled tirelessly to secure funding for arts-integrated programs long before the term was in fashion.
Another gentleman who had worked with Young Audiences affiliates in other states had this to say, "Young Audiences in Maryland is one of the most highly respected groups, both in this city and among its peers."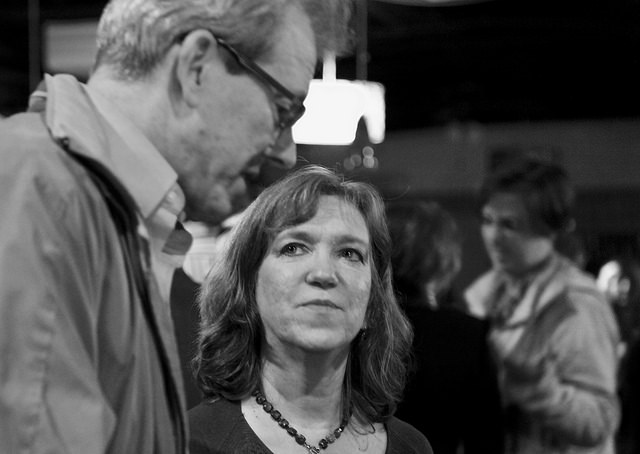 I can believe it.  The energy, passion, creativity, imagination, and sheer fun that Young Audiences exhibits makes me very proud to be associated with it. I have been fortunate to meet teachers and artists who blend academic subjects and art to reach school children. And I have been doubly blessed by being able to contribute monetarily to this amazing organization as a Sunburst Society member.
If you believe, as Young Audiences does, that the arts transform lives, and that every student should have the opportunity to imagine, create, and realize their full potential through the arts, then I urge you to join us in supporting this amazing organization. And then next year, join us at the Art Crawl and discover the magic that happens when arts, education, and handcrafted cocktails are combined.
Find more photos from Young Audiences' 2nd annual Art Crawl can be found on our Flickr page. 
Categorized:

News

Tagged:

art crawl, arts integration, arts-in-education, Baltimore City, Baltimore City Public Schools, creative learning, Femi the Drifish, Jason Baker, Katherine Dilworth, Maryland, Music, STEAM, Summer Arts Academy, Summer Arts and Learning Academy, summer learning, summer learning loss, summer learning slide, teaching artists
YA roster artist Ryan Diehl and the Global Beat Connection's music assembly connects students' love of modern music to its rhythmic roots, revealing its history. Their highly interactive assembly invites students to explore a diverse array of cultures from locations in the U.S., Brazil, the Caribbean, and Africa.
Ryan is a professional singer and renowned drummer who has recorded and toured internationally with numerous artists including jazz legend Ethel Ennis. Using his drum kit, Ryan performs examples of jazz-inspired world rhythms like hip-hop, samba, reggae, and soca, to help students hear the connections between geographic locations and subtle changes in beat formation. Tracing the lineage of the rhythms from today's popular music is akin to tracing the branches of a family tree. Understanding and appreciating the musical evolution of jazz helps students connect to its history, to another culture, and to a different generation.
Ryan Diehl and the Global Beat Connection's assembly is a time-traveling journey around the world initiated through today's popular music. Students may be surprised to learn their favorite music's influences, creating an opportunity to appreciate a teacher's musical knowledge and experience. "A student will come up to me at the end of the assembly, usually on their way out, and tell me that they recognized a song or two from their parents' playlist," Ryan said. "They enjoy the modern take on the standard tunes!" This is a program that can spark an intergenerational conversation at home or at school and help kids relate to the adults in their life. Music does that. When adults and children can relate to one another, ears and minds open.
Ryan Diehl and the Global Beat Connection introduces students to music and rhythms from various world cultures. Learn how you can bring their residency, The Global Beat Connection, into your school today.
Categorized:

News

Tagged:

art, arts integration, assemblies, assembly, drumming, Hip Hop, International Drum Month, Jazz, Maryland, Maryland Public Schools, Music, reggae, Ryan Diehl, samba, soca
smartbeats is back this Saturday, November 4, during the weekly children's music program Young At Heart on WTMD. On this month's smARTbeats segment, Young At Heart host Lisa Mathews sits down for a chat with professional spoken word artist, slam poet, highly-animated and engaging frontman, and YA teaching artist Femi the Drifish.
Best known as one half of the spoken word/Hip Hop-influenced duo, THE 5th L, Femi uses his artistry to encourage listeners to discover their own unique voices and identities. The Drifish also partners with University of Maryland's Violence Prevention Program, using his words to address matters such as violence and bullying in our communities. He extends this experience, his skillful construction and delivery of words as art, along with compassion, patience, and high expectations to the classroom.
Femi the Drifish worked with our middle school students in Language Arts," said Christa Huber, the Arts Integration Coach at Patterson Park Public Charter School. "A great thing about that residency was the response we received from students who typically are not comfortable with performing in front of people. By their culminating performance, those students, in particular, were the ones to stand up and share their poetry with strength.
The artist teaches children to confidently use body language coupled with creative writing to convey emotions, communicate, and connect with others. He works with students to identify the similarities and differences between poetry, Hip Hop, and spoken word–or slam–poetry, then encourages them to try writing their own original poetry
Ken'Niya, a former Summer Arts & Learning Academy student declared "Mr. Fish" to be her favorite teacher from the program in summer 2015. "He helped me a lot through my writing by giving me examples and showing me his awesome poems. The most challenging and rewarding thing I did in the Academy was my poem I am Baltimore," said the student. "It was emotional because of what was going on my city. I wanted to quit and switch classes but I realized I was the oldest in the class and the younger kids were having the same problem. So I told myself if you quit, they will too. So I pushed myself and everyone else, and made sure we were organized and ready to perform."
This is the kind of guidance that makes Femi the Drifish shine. Whether students are processing their feelings after an emotional event, confronting their worries or disagreements with friends, or looking forward to a world of firsts: first high school, first love, first dance, first goal, one thing is certain, when Mr. Fish is in the classroom, students will find the courage to share their voices and be heard.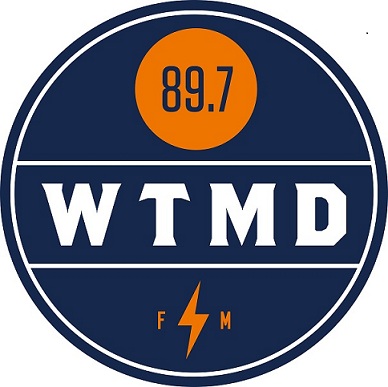 Young At Heart airs weekly from 7 to 8 am on Saturdays, featuring music that appeals to parents and children alike. Previous shows have featured music by Wilco, David Bowie, Andrew & Polly, Weezer, and others.
Hear YA teaching artist and musician Femi the Drifish online now!
The Arts Empowered Minds Initiative (AEMI) is aimed at ensuring equitable access to the arts for Northern Anne Arundel County Public Schools through in-school arts integration, out-of-school arts programming, and professional development for teachers. Now in its second year, the initiative has been expanded to include all twelve schools in the region thanks to generous funding from the National Endowment for the Arts!

Notable among the additional schools is the North County High School (NCHS). All students in every other school impacted by AEMI are zoned to complete their secondary education at this high school. North County High School's new designation as an AEMI school will enable local students to continue their learning through arts integration throughout their school years. This creates a unique opportunity for the school to serve as a beacon for arts engagement, not just for high school students, but for the whole Northern Anne Arundel County community.
NCHS is already home to a variety of performing band and orchestra ensembles, and offers students the opportunity to become involved in a number of in-school and after-school arts activities. "The medium of music is a fantastic way to teach some wonderful life lessons as part of the comprehensive program at North County," wrote NCHS Music Director Theresa Bange on the school's extensive music program's webpage. The school climate encourages a culture of respect for the arts in its many forms. NCHS has also shown a commitment to innovation, offering special programs including the STEM (science, technology, engineering, mathematics) Magnet Program, the IT3 (International Trade, Transportation, and Tourism) Program, and the Early College Access program.
This year, the high school will participate in several arts-integrated opportunities where artists will professionally deliver instruction through the arts. Math Department chair Amy Goodman is leading the charge of integrating the arts at North County High. She is currently coordinating a residency developed by YA artist and spoken word poet Femi the DriFish in collaboration with the school's Algebra 1 team as well as collaborating with theatre artist, storyteller, and YA roster artist TAHIRA to develop a residency through the Teaching Artist Institute (TAI). Also through TAI, 9th grade algebra teacher Sarah Dobry is collaborating with steel drummer, Kevin Martin, integrating music with the curriculum!
"It's all about creating opportunities," said Mrs. Goodman. She recalled her experience working with teaching artist Carolyn Koerber in the previous school year. "There was one student who struggled all year, but finally felt success working with Carolyn. Bringing artists into the classroom is an amazing opportunity for not only our students, but for faculty as well."
We are looking forward to sharing the collaborative work of YA artists and educators in arts integration at North County High School over the next few months and for years to come.
The Arts Empowered Minds Initiative is the combined effort of many groups and individuals seeking to build a movement for increased equity through the arts in their community. With funding from the NEA in 2016, we built partnerships with Anne Arundel County Public Schools (AACPS), Chesapeake Arts Center (CAC), Arts Education in Maryland Schools Alliance (AEMS), Arts Council of Anne Arundel County, and University of Maryland – Baltimore County (UMBC).
Categorized:

News

Tagged:

AEMI, Algebra, Anne Arundel County, Anne Arundel County Public Schools, arts, Arts Empowered Minds, arts integration, drumming, Femi the Drifish, high school students, Kevin Martin, Math, Music, North Arundel High School, performance, poetry, residency, spoken word poetry, steel drums, STEM, TAHIRA, theatre, trigonometry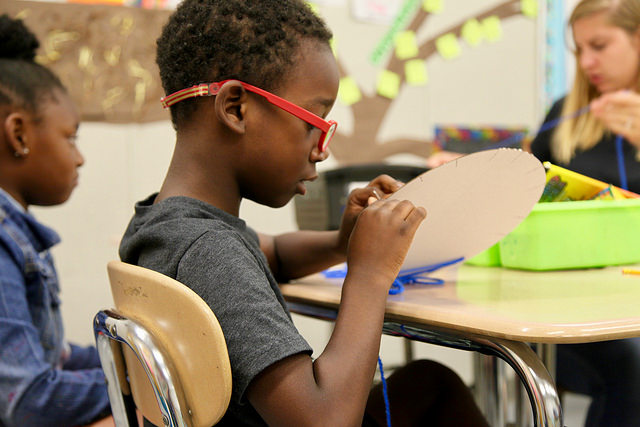 Written by Jaime Clough,
2nd Grade Teacher at Margaret Brent Elementary Middle School and
Summer Arts & Learning Academy Classroom Teacher
"This hit, that ice cold, Michelle Pfeiffer, that white gold." As soon as I heard the music echo into the buzzing auditorium, I knew it was time. Katherine Dilworth, my artist partner, and I put on our old lady gardener hats, fluffed our red feather boas, and strutted through the crowd of children gathered for the first day of Summer Arts & Learning Academy (SALA) at Thomas Jefferson Elementary Middle School. Waving and pointing to our new 1st and 2nd graders, we introduced ourselves as not just teachers, but people. We pulled out our best, but simultaneously horrible moves, and leaned into making ourselves look as silly and approachable as possible. It was fun, it was full of life, and we created it.
This scene, this first real moment of SALA, is a small snapshot of what the entire summer felt like for us as teachers working with Young Audiences. Neither Katherine nor I had ever worked at the Summer Arts and Learning Academy before and we were a bit hesitant about what fully integrating the arts into each lesson would look like, especially in dealing with Common Core math. Coming into this program, I had just completed my third year as a Baltimore City Public School teacher. I was less concerned with management, and more concerned with how to plan arts experiences all day, every day. Katherine has taught many residencies all over Maryland with Young Audiences, so she was more concerned with the management piece than with planning content. Young Audiences did a beautiful job of pairing us together because our strengths complemented each other perfectly and we filled in the gaps for each other seamlessly. Looking back, one of the massive assets of the SALA program is that teachers and artists work together so that the best of both art and content is intertwined beautifully into each students' day.
Another huge asset to SALA is the freedom we had in planning our content to help our students enjoy their experience through art. We had a variety of types of art involved in each day, from movements associated with how a plant grows to full projects like weaving flowers based on patterns to create a "community garden" like in our story City Green.
One of my favorite projects that we planned and implemented was a math lesson that focused on symmetry. Our math skill that day was understanding the value of the equals sign and how to make true number sentences. As a hook strategy to help students understand this concept, we let our class choose magazine photos that we had cut in half. Then, we taught them about symmetry and allowed them to try to create the second half of their picture so that both sides had equal patterns, lines, and shapes. Not only did this art connection engage our students so that they were excited once math started, but it gave them confidence and helped them understand much more clearly what it means for something (like a math equation) to "look equal."
Lessons and experiences like these projects enriched our students' understanding and knowledge in a way that I did not expect. This summer, I was able to clearly see how differently an arts-integrated classroom functions compared to a non-arts-integrated classroom. In an arts-rich class, students are more engaged, they have fun, they are more willing to take risks, and they come to see each other not just as students capable of learning, but as whole people capable of creating incredible things. On that first day of SALA, we were introduced to our students not just as teachers, but as whole people. Because of this, we were able to build more trusting and holistic relationships with them. This experience changed the way that I will teach, always, and I hope that it changed how my students feel about school and learning.
If you are a K-12 certified academic teacher interested in teaching in our 2018 Summer Arts and Learning Academy, email us at [email protected]. Professional artists interested in using their knowledge and expertise to transform the lives and education of City School students should visit Summer Arts Corps to learn about our paid training program. 
smARTbeats returns to WTMD Saturday, October 14, during the weekly children's music program Young At Heart. On this month's smARTbeats segment, Young At Heart host Lisa Mathews sits down for a chat with beatboxer and YA teaching artist Max Bent. Performing for adults and the Pre-K set alike, the artist treats his audiences to a mix of original songs, fun covers, and interactive rhythmic games sure to get you up and moving.
Max started beatboxing at the age of eight, imitating with his mouth what he heard on the radio. Since then, Max's love for the beat has taken him on many exciting journeys and a never-ending search for sounds that surprise him. His experience as a teacher has helped him transition into his work as a teaching artist.
During the segment, you'll hear how the artist, who is also half of the family-friendly beatboxing duo Baby Beats, challenges students and teachers alike to learn by making music. A former science teacher, Max is able to combine his artistic talent with his educational background to make strong connections to specific units and standards in the curriculum with irresistible enthusiasm and energy.
He works not only with kids, but with educators, leading professional development classes to show teachers how music, and, more specifically, beatboxing can be used as a tool to teach fractions and challenging them to think outside the box in their own lesson planning.
Give it a try and see: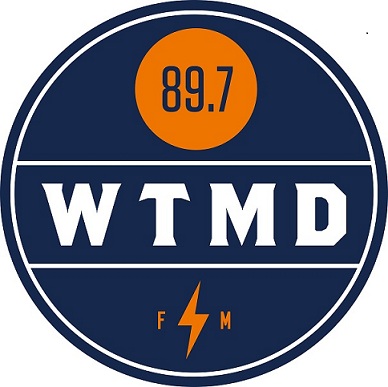 Young At Heart airs weekly from 7 to 8 am on Saturdays, featuring music that appeals to parents and children alike. Previous shows have featured music by Wilco, David Bowie, Andrew & Polly, Weezer, and others.
Hear YA teaching artist and beatboxer Max Bent online now!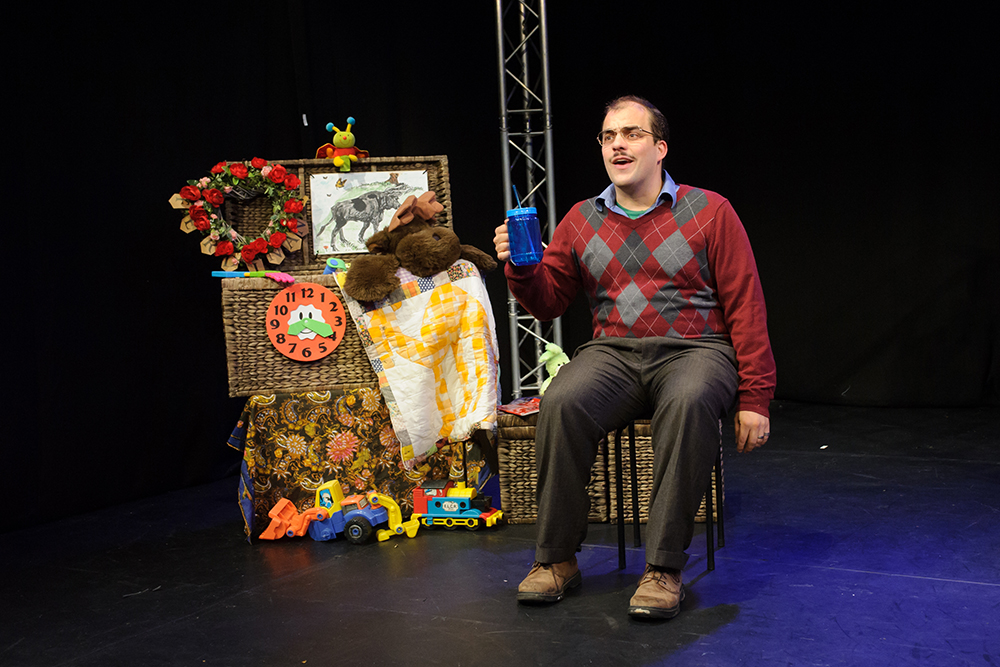 Promoting empathy and kindness in all schools is a priority across school systems, with particular attention paid to encouraging a positive school climate in the month of October, National Bullying Prevention Month. New YA roster artist Tasty Monster Productions designed an award-winning program to open communication in the classroom and inspire students and teachers to engage in conversations about social issues such as loss and bereavement, the many guises of bullying, the necessity of kindness and empathy, and the power of our words in society.
Tasty Monster Production's Ferdinand is a powerful and moving modern adaptation of the classic children's book The Story of Ferdinand by Munro Leaf. "Ferdinand tells the poignant story of Tom, a single dad, struggling to go with the flow and raise his son in a world determined to make him fight," says the artist. "Raised on the story of his namesake Ferdinand, the bull who refused to fight but just wanted to sit and smell the flowers, young Ferdy learns the hard lessons in life as his father endeavors to shield him from the harsh realities of adulthood."
A 2013 Congressional Research Service report found that these school-based bullying prevention programs decrease bullying by up to 25%.
Researchers have found that programs designed to build character and empathy, address conflict management, and enhance social- and emotional-development are successful at reducing bullying behaviors (Swearer, Wang, Collins, Strawhun, & Fluke, 2014). School systems have rightly begun implementing strategies and hosting programs to address concerning behavior and educate both adult and peer communities to recognize the signs and effects of bullying. A 2013 Congressional Research Service report found that these school-based bullying prevention programs decrease bullying by up to 25%. And since peer interventions have been found to end 57% incidents of bullying (Hawkins, Pepler, & Craig, 2001), it is imperative that schools keep the dialogue open year-round about what it means to be kind, how to listen, and the importance of empathy and understanding.
Schools searching for meaningful, current, and effective programming to relay a message of positivity will find an ally in Tasty Monster Productions. "Ferdinand is a hard-hitting yet heart-warming one-man show which takes the audience on a journey of rebirth. Told from the perspective of Tom, a hard-working middle manager, this is the story of a father bringing up his son with empathy and kindness in a world that seems determined to push him in all the wrong directions. Through Tom we experience all the joys and all the heartbreaks of growing up, as well as quite a few very real parental dilemmas, as he battles to preserve the innocence of childhood despite corporate downsizing, classroom peer pressure, and mixed social messages about what it means to be a man in this contemporary twist on a grown-up fairy tale."
Tasty Monster Productions brings engaging new and re-envisioned works to a broad audience while expanding the use of technology and multi-media as a tool for storytelling. Learn how to bring Tasty Monster Production's award-winning performance, Ferdinand, into your school.
It was a summer filled with activity, singing, dancing, reading, creating, and sunshine. We witnessed the excitement of mastering new skills and discovering new talents. We felt the calm of classrooms illuminated with only the rays of light peeking in from behind drawn shades, students enveloped in peace, quietly drawing, ink and graphite on white paper.
When families initially enrolled their children in our Summer Arts and Learning Academy, we asked them why their child was interested in participating. Many stated that their children were creative and hoped that through the program, they'd be able to enhance their skills. Others emphasized the integrated academics or latent benefits of the arts. Some registrants celebrated the availability of the arts and educational summer program, as these opportunities are limited in Baltimore City.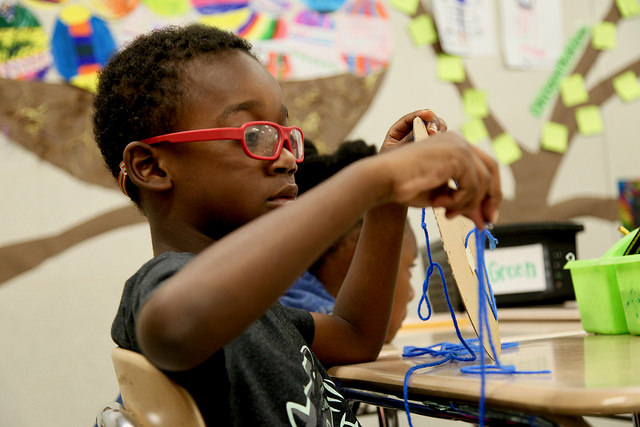 Did our Summer Arts and Learning Academy live up to families' expectations? Culmination ceremonies came to a close, classrooms were disassembled and packed up for next year, and students prepared for their next summer adventures. We asked parents and families if they'd give us feedback about their experience by filling out a survey. Their responses poured in- 413 of them to be exact. We discovered that in Summer Arts and Learning Academy, parents watched their children not only learn, but grow and thrive artistically, emotionally, and academically.
When asked about any positive changes they noticed in their kids, one parent replied, "An eagerness to attend school. IN THE SUMMER! Who knew?!"
87% of families who completed surveys told us that their child found something new that he or she has fun doing. "My son began to enjoy sewing and dancing," one parent told us. Another let us know that her grandson was very proud of the work he did in ceramics class. "He usually gives me all of his drawings and art projects, but he kept his claywork for himself."
Even when one particular art form grabbed a student's interest above all others, the children in Summer Arts and Learning Academy developed a deeper appreciation of and openness to all art. Students discovered that flexibility leads to new passions, discovery, and opportunity. "I learned that I am exceptionally good at ceramics. I knew I would like it but I didn't know I would actually be good at it," a rising sixth grader told us. "She was disappointed that the Coldstream Park site didn't offer theatre for older kids," her dad explained. "We're working on 'rolling with it,' though, and she ended up really loving African Dance and Ceramics. She would never have known, otherwise."
Parents told us that their kids were excited to get to the academy every morning, on time. When families reunited in the afternoons, kids would talk and talk about everything they did that day. When asked about any positive changes they noticed in their kids, one parent replied, "An eagerness to attend school. IN THE SUMMER! Who knew?!"
Upwards of 80% of parents who responded told us that they noticed an increase in their child's reading and math skills. With this strengthening of skills, their children became more confident. Of one student who enjoys writing poetry, we were told, "she will now actually share her writing with others." Many families reported their children not only enjoying reading but choosing to read books over watching television. Still others described students proudly reading on their own and teaching younger siblings what they had learned.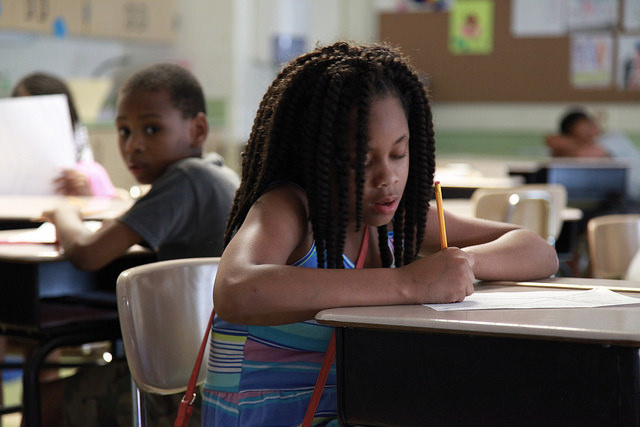 The positive changes parents noticed in their children exemplified 21st Century Skills, a set of higher order skills that have been identified by educators and business leaders as being critical to a person's success in careers, in college, and as a citizen. These are skills that typically cannot be measured through standardized testing and include critical thinking, collaboration, communication, and creativity.
Through Summer Arts and Learning Academy, students were introduced to many new ways of thinking, seeing, and expression. They learned to look at things from different perspectives through the eyes artists, characters in literature, and through new friends, which made their own experiences more joyful and meaningful. Children embraced their curiosity, asking questions, exploring, and researching independently. "My daughter is better able to integrate her love of arts (fun) with learning (not as much fun) and see ways to make learning something that's both fun and something she can accomplish," one mom told us.
Families described their students as being more social, friendly, outgoing, and connected. One student told her mom that she "enjoys being a loving and caring friend." Another student "wants to take care of the neighborhood." Students discovered that they liked working in groups and parents thought their children were now better able to deal with conflict. Through collaboration, the kids learned how to communicate, compromise, and achieve a common goal. They learned to 'roll with it', an enviable and necessary skill for 21st century children and adults alike.