Articles by Month:
October 2016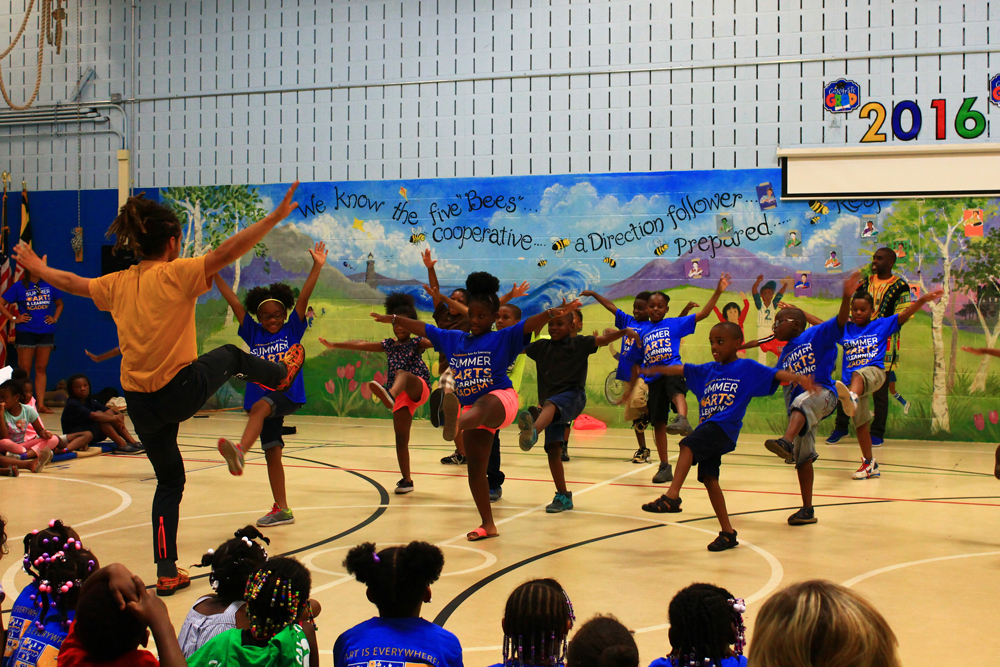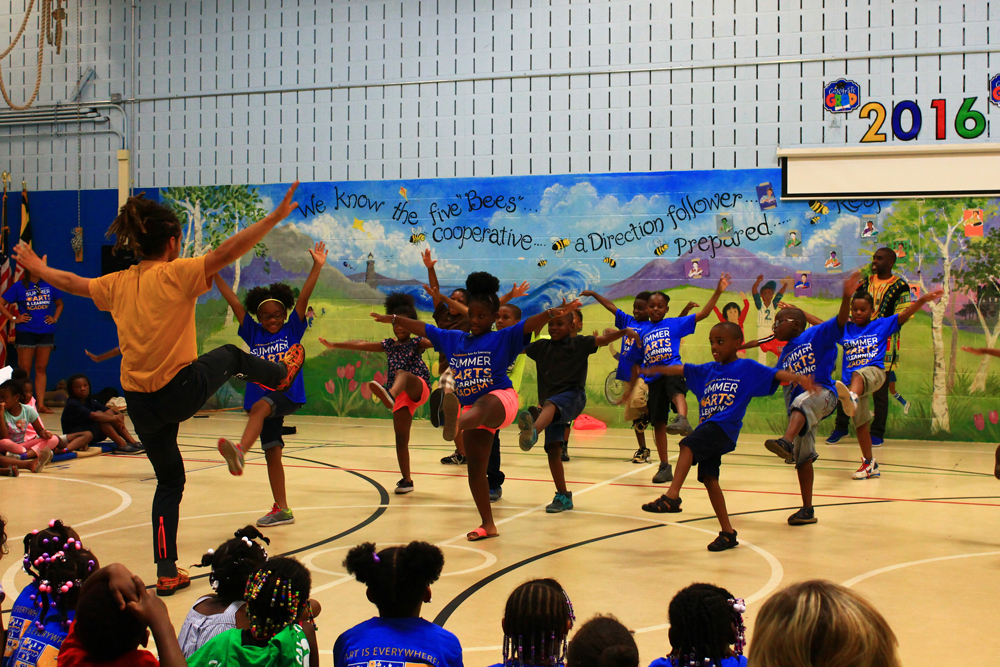 107 Maryland Schools Partnered with Young Audiences to obtain funding for Arts in Education Residencies through the Maryland State Arts Council Arts in Education initiative.
At Young Audiences, our philosophy is simple: the more arts-integrated learning experiences we can provide Maryland students, the better. We are thrilled to be doing just that with help from the Maryland State Arts Council (MSAC) 2017 grants! We teamed up with 107 Maryland schools to write MSAC Arts in Education Initiative grant applications and secure more than $124,000 in funding for Young Audiences artist-in-residence programs in the coming year.
MSAC grants help fund up to 30% of the cost of a Young Audiences residency program. With 194 total MSAC grants distributed this year, more than half were secured with support from Young Audiences!  We couldn't be prouder.
And the fit couldn't be better. Like Young Audiences' mission, the MSAC Arts in Education initiative is designed to promote, strengthen, and enhance the arts and arts education in Maryland's elementary and secondary schools. The grants will help fund Young Audiences artist-in-residence programs which bring professional teaching artists into classrooms to work alongside teachers and students. Teaching artists integrate their art form into the curriculum with hands-on, intensive arts workshops that engage students in creative experiences and bring joyful learning into the classroom.
The Young Audiences residencies resulting from these MSAC grants will be found in private, public and charter elementary, middle and high schools in counties that include Baltimore City, Baltimore County, Anne Arundel, Dorchester, Harford, Frederick, Montgomery and more. The art forms vary too, including residencies focused on dance, poetry, improv, steel drums, theater, music, sculpture, and photography.
For a full list of MSAC-funded Young Audiences residencies, click here. To learn more about Young Audiences artist-in-residence programs, click here.
Interested in bringing a Young Audiences artist-in-residence program to your school? We may be able to help you apply for grant funding! Email [email protected]


The Arts Education Partnership, a national network of organizations, is dedicated to advancing the arts in education through research, policy, and practice. Its annual conference, Arts Education Partnership National Forum: The Arts Leading the Way to Student Success, Oct. 5-7 in Denver, Colo., draws some of the nation's most influential arts and education leaders. Attendees convene to explore arts-centered solutions as states across the country implement higher learning expectations aimed at ensuring America's young people leave high school ready for college, careers, and citizenship.
The AEP National Forum provides a valuable platform for examining rigorous research, promising education policy, and effective practices designed to significantly improve student outcomes, both during the school day and out-of-school time. Young Audiences/Arts for Learning of Maryland and Arts for Learning/Miami are joining the Wolf Trap Institute to present Beautiful Surprises: Reaching Learners with Special Needs through Arts Integration to attendees of this year's conference.
During the session, panelists from Wolf Trap and Young Audiences will share the short-film "Beautiful Surprises," explore the substantial benefits of early childhood arts integration for learners with disabilities, and provide ten steps to designing an inclusion program. Panelists include:
Jennifer Cooper
Director, Wolf Trap Institute for Early Learning Through the Arts
Kurtis Donnelly
Director, Maryland Wolf Trap
Chief Operating Officer, Young Audiences of Maryland
Betsy Mullins
Director, South Florida Wolf Trap
Artist Services Director, Arts for Learning, Miami
Sue Trainor
Master Teaching Artist, Wolf Trap Institute for Early Learning Through the Arts
Arts integration is a valuable tool for reaching multiple learning styles across the curriculum and is linked to enhanced academic outcomes and social/emotional development, including for children with special needs. Wolf Trap Institute affiliates Young Audiences/Arts for Learning of Maryland and Arts for Learning/Miami are both making great strides in their communities by providing intensive inclusion training for teaching artists.
Learn more about our work in early childhood education through the Maryland Wolf Trap program. Get more information on the Arts Education Partnership (AEP) National Forum: The Arts Leading the Way to Student Success and join the conversation online with #AEPNF16.